Joan Didion's Clear-Eyed Thinking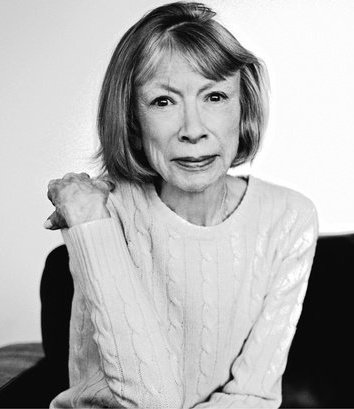 Joan Didion
(photo: Brigitte Lacombe)
Revered author Joan Didion died last week at the age of 87; her work has reverberated throughout my life. The man I married gave me Joan Didion's The White Album (Farrar, Straus and Giroux, $16) as a gift when we first started dating. Didion's essays provide cultural touchstones to those of us who grew up in the late 1960s and '70s. Did I think about movies the same way after reading "In Hollywood"? Had I ever considered how water came through the California desert to Malibu before "Holy Water"? Didion's clear-eyed, sometimes seemingly emotionless recounting of events, people and places so integral to American society gave her readers space to consider their perceptions and experiences in new ways.
My mother died at 67 of pancreatic cancer in May 2005, and The Year of Magical Thinking (Vintage, $16) arrived in October to help me process the grief. Didion had lost her life partner and collaborator, John Gregory Dunne, and she expressed her feelings in a way no one else could. The utter disbelief. The sense that those empty shoes at the bedside would most certainly be filled again. The idea that people were judging a seemingly emotionless expression that was actually numbness.
Watching Vanessa Redgrave portray Joan Didion on Broadway in The Year of Magical Thinking was only surpassed, for me, by the moment when Didion joined her onstage. The play included an addendum, for by then Didion had also lost her daughter, Quintana. The author experienced so much loss, yet left behind an abundance of life experience, most recently in Let Me Tell You What I Mean (Knopf, $23).
Quoting an incarcerated Paul Ferguson, who told Didion that writing had helped him "reflect on experience and see what it means," she considers her experiences through writing, but admits, "writing has not yet helped me to see what it means." Didion's stringent commitment to objectivity in her writing has helped this reader and, I suspect, many others, to find their own way toward meaning. --Jennifer M. Brown, senior editor, Shelf Awareness