Arresting Covers
In a bookstore, an arresting cover or title lures the reader into picking up a book and checking out the jacket copy and, hopefully, the first few pages.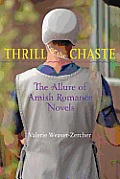 Johns Hopkins Press has just published a book called Thrill of the Chaste: The Allure of Amish Romance Novels by Valerie Weaver-Zercher. The cover is the clichéd image of a young woman from the back, in Amish clothes; what makes the cover snap is the punny title (voted best of the year by our office) and the words "of the" running down the ribbon on the back of the bonnet. The promise of the cover is borne out by the content: an engaging analysis of "bonnet rippers" and their audience.
"Forget the cud, they want blood..." is the headline on the pre-pub edition of Apocalypse Cow by Michael Logan (St. Martin's Griffin, May 21). A Holstein stares out with red eyes, a "sneezing, flesh-craving four-legged zombie," and the fate of the world rests on an abattoir worker, a teenage vegan and an inept journalist. "Three losers. Overwhelming odds. One outcome... Yup, we're screwed." Logan's novel is a winner of the Terry Pratchett Prize, which should guarantee the prose is as funny as the cover text.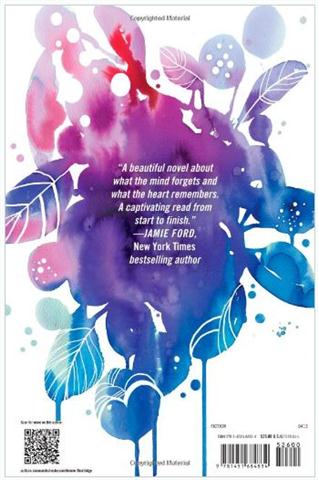 On a completely different plane is the cover of Love Water Memory by Jennie Shortridge (Gallery Books). Water and memory are two driving elements in her story of an amnesiac and her fiancé. The word "water" drips into "memory" in a simply beautiful jacket. The back-cover illustration is lush--the same colors in a floral image that is carried over inside the front flap. It's a gorgeous design that does a lovely novel justice. --Marilyn Dahl, editor, Shelf Awareness for Readers