A House Filled with Hope
I just read a delightful novel, The House at the End of Hope Street by Menna van Praag (our review is below). The Hope Street house in Cambridge is where women have come for several hundred years for respite, for renewal, for advice--women like Virginia Woolf and Dorothy Parker. The walls move, the books rearrange themselves and rustle their pages to gently clap. Soap operas are played out by characters painted on the china--the Red Queen engages in light bondage with Dopey; Rumpelstiltskin slips off Guinevere's blouse. Portraits on the wall talk.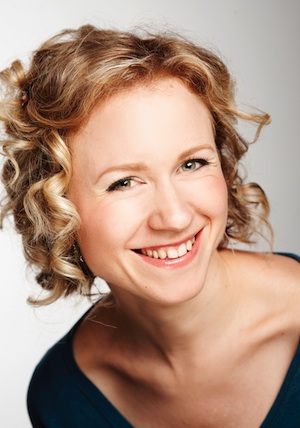 Menna van Praag says that the idea for Hope Street came to her three years ago when she visited a very special house. The moment she stepped inside, "I felt it was watching me, holding me. I could feel its spirit so keenly. I went home that night and began writing, and everything else took off from there."
In the book, Alba comes to the house unsuspectingly, drawn to it after a traumatic event. One consequence of the trauma is that she has lost her special sight; the loss of her gift is both a metaphor and real (within the parameters of magical realism). Van Praag says that magical realism is a metaphor for faith. "If you don't believe, you don't look, if you don't look, you don't see. In the beginning Alba's lost her faith and needs to find it again."
Alba finds her heart's passion in several ways; some of the women who stayed at Hope Street didn't. The book is not all happy endings, and van Praag straddles the line between reality and magic (with some sexy bits). She said that doesn't create tension for her as a writer: "I love it. I want to live in a world that is both real but where anything is possible. That's why I write these stories." And we are so glad she does. --Marilyn Dahl, editor, Shelf Awareness for Readers