Lighthouses: Escape and Discovery
At once welcoming and splendidly isolated, helping sailors find safe passage yet often warning ships away from dangerous coastlines, lighthouses have long captured the public imagination.
M.L. Stedman's evocative debut novel, The Light Between Oceans, tells the story of Tom, a World War I veteran who takes his new bride to a lighthouse posting off Australia's western coast. Deeply in love and captivated by their island home, they long for a child. When a boat washes up on shore carrying a dead man and a live baby girl, they bury the man and raise the child as their own. But Tom is haunted by their choice, and the possibility of the child's other relatives, until he makes a fateful decision. Stedman's lyrical writing evokes the island's charm and utter isolation, as well as Tom's heartbreaking dilemma.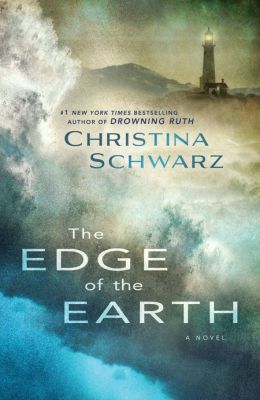 Christina Schwarz's novel The Edge of The Earth follows Trudy Schroeder, raised in middle-class Midwestern comfort and frustrated by the tidy life plan laid out for her. When Trudy escapes to a lighthouse off the coast of California, she discovers the unpredictable beauty of a world entirely different from her own.
In the early 1800s, Augustin Fresnel, French physicist and engineer, shocked the Parisian scientific elite with his unconventional experiments on light. In A Short Bright Flash, Theresa Levitt traces Fresnel's work and his invention of a lighthouse lens that refracted light, producing beams far brighter than the reflector systems then in place. Although he met with resistance, Fresnel's lenses eventually graced lighthouse towers on five continents, playing a pivotal role in several wars. Levitt's account sometimes bogs down in detail, but includes helpful diagrams and fascinating historical anecdotes.
With their powerful metaphors of light and dark, solitude and connection, lighthouses provide a striking backdrop for fictional and real-life stories of escape and self-discovery. --Katie Noah Gibson, blogger at Cakes, Tea and Dreams