More Summer Reading
Last week we wrote about some good summer reads and reviewed 12 books perfect for lazing and reading on sand, in a hammock, on a plane, or at home on a day off. Now we have more.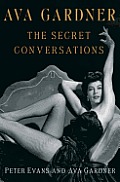 Summer is a great time to indulge your secret desire for gossip. What could be better than Ava Gardner: The Secret Conversations (Simon & Schuster)? Peter Evans recorded his conversations with Gardner, most conducted late at night--she had insomnia and drank, a perfect combination for candidness; so much so that she backed out of the book deal. Now, 23 years after her death, these racy, honest memoirs have been published. Gardener was quite the raconteur.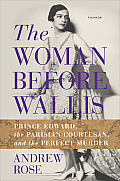 Less racy but still scandalous is The Woman Before Wallis: Prince Edward, the Parisian Courtesan, and the Perfect Murder by Andrew Rose (Picador). Prince Edward, socializing in Paris during World War I, met tough, avaricious Marguerite Alibert and began a love affair. Several years after it ended, she murdered her husband in London and stood trial. The royal family was afraid of having Edward's behavior during the war and his affair made public, so it suppressed the story. And got Marguerite acquitted.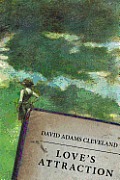 A bribery scandal sets the stage for a nice, fat novel: Love's Attraction by David A. Cleveland (Winstead Press). Michael Collins, a political operative, is in hiding in Concord, Mass., posing as a Thoreau scholar, when he decides to investigate the suicide of the love of his life, Sandra. Mixing artists, family connections and Venice, Cleveland has crafted a classic summer read.
No scandal, just pure joy: The Supremes at Earl's All-You-Can-Eat by Edward Kelsey Moore (Knopf). Our reviewer called it "A funny, tenderhearted debut novel about the enduring friendship of three women through life's great challenges." Suffice it to say, a group of my friends has passed this around between them, each one in turn saying "You MUST read this!" --Marilyn Dahl, editor, Shelf Awareness for Readers