Mary Stewart Magic
Shivery winter days are a good time to re-read comforting favorites, like romantic suspense by Mary Stewart. Chicago Review Press has reprinted eight of her 15 novels so far; I hope there are more to come. Stewart transports the reader into a setting like few others can; her plots are classic. Her prose is a master class in sense of place; she sketches characters perfectly, succinctly: "He was driving like a careful insult." A tall, dark and handsome walking cliché is a "man whose looks and charm were practically guaranteed to get him home without his even trying."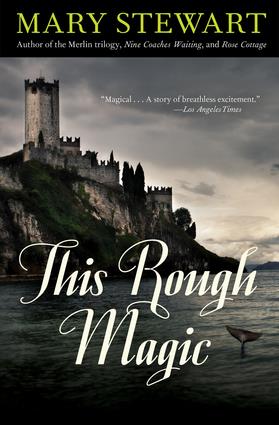 In Nine Coaches Waiting, at dusk in a French village, Stewart sets a romantic mood with a hint of shadow: "The leaves of an ilex cut the half-light like knives. A willow streamed in the wind like a woman's hair. The road lifted itself ahead, mackerel silver under its bending poplars. The blue hour, the lovely hour...." The Isle of Skye, in Wildfire at Midnight, is a vision of rain-washed mountains, where rivers brawl and bellow and birches move lightly in the wind, "censing the bright air with raindrops." Crete is the setting for The Moon-Spinners, where the air is full of lemon blossom, the sea moves "lazily, silky and dark," and the waning moon is pale "like silver that is polished so thin it has begun to wear away."
Stewart's stories are filled with orphaned heirs, evil uncles and ruthless villains; the innocent are succored and the wicked thwarted by courageous, resourceful, smart women (one even saves dolphins in This Rough Magic). As for romance, much current overwrought prose could do with a touch of her evocative reticence: "He turned suddenly toward me and pulled me to him, not gently. What we said then is only for ourselves to remember."
Mary Stewart's writing transports the reader to mystery and enchantment, with a soupçon of wit and fine helping of romance. --Marilyn Dahl, editor, Shelf Awareness for Readers