'The Cold Is Ultimating': Turn Up the Heat for Poetry Month
"It's cold here," John Berryman wrote in one of his Dream Songs. "The cold is ultimating. The cold is cold." As our winter of frigid discontent winds down, I'm pulling spring toward me like a quilt by starting Poetry Month early.

First, Garrison Keillor, author (most recently of O, What a Luxury: Verses Lyrical, Vulgar, Pathetic & Profound), entertainer and independent bookstore proprietor, is sponsoring "Love Letters: Common Good Books' Second Annual Poetry Contest," with $2,000 in prizes. He invites poets, aspiring poets and even non-poets to "put irony and satire aside and the great everlasting litany of complaint and to put your heart on the line. That is where you reveal yourself as a human being. It's not for the timid." There's even an advice page, where tips are being shared "on how to win at (writing) love from some of our country's best poets," including a new post yesterday by Richard Blanco.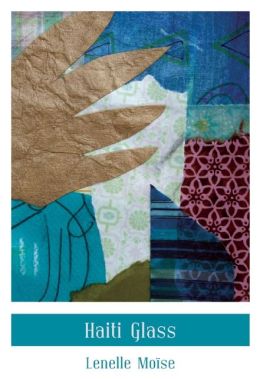 Then there's my reading list this winter, which included Stephen Dunn's Lines of Defense, the late Maxine Kumin's And Short the Season and Kevin Young's Book of Hours. I'm also looking forward to Lenelle Moïse's Haiti Glass (April release), and have added The Government of Nature by Afaa Michael Weaver to my list. A former factory worker, he just won the $100,000 Kingsley Tufts award.

Poetry seems to be everywhere I turn lately online: Nikki Giovanni discussing Chasing Utopia, "the beer that inspired its title and why poetry keeps people from feeling lonely"; James Franco talking about his collection Directing Herbert White on the Tonight Show, while getting in a plug for Frank Bidart's NBCC Award-winning Metaphysical Dog. Orson Welles reading from Walt Whitman's "Song of Myself" in 1953.

And today, Garrison Keillor tells me, is the birthday of French poet Stéphane Mallarmé, who said, "There is nothing but beauty--and beauty has only one perfect expression, Poetry. All the rest is a lie." Or, to paraphrase a lesser-known sage: Let's get this poetry party started. --Robert Gray, contributing editor