Catnip for Booksellers
Books about bookstores are catnip for booklovers, and The Storied Life of A. J. Fikry by Gabrielle Zevin is high-grade indeed. Algonquin Books published the novel on April 1, to much acclaim from a passel of booksellers (and others). It could be said booksellers are an easy bunch when it comes to stories about their livelihood; in this case, the unbridled passion is justified, for Zevin's novel is an absolute delight. A.J. Fikry is a curmudgeon: his beloved wife has died, his store is not doing well, his rare edition of Poe has been stolen. Will his life change? Will a zealous sales rep make a difference? Will the store turn around? What do you think? But there are surprises and epiphanies along the way.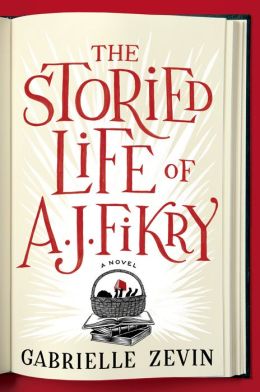 Senior editor Kathy Pories told me that the book has led a charmed life at Algonquin. The agent who sent her the manuscript called it a gift; she trusts his taste, so she read it immediately. A few hours later, she told the editorial board to buy it. But Algonquin was the underbidder and hearts were broken. Then Pories got a second chance when the acquiring editor left her job. "It was one of those rare serendipitous moments where the thing you love actually does make its way back to you."
A.J. Fikry's story, his bookstore, Algonquin Books, Gabrielle Zevin and the people who have read and will read this marvelous book encapsulate what we love about the book business. It can be a struggle for bookstores and publishers--the sheer number of books is daunting, the work is often overwhelming, but in the end, Zevin's novel reminds us of why, as A.J. Fikry says, "Every book is a world." And it's a world we love. --Marilyn Dahl, editor, Shelf Awareness for Readers