Another Reason to Buy Local
Amazon likes to remind us regularly why independent booksellers are to be treasured and supported. The behemoth did it again last week, when its efforts to bully a major publisher into granting it better terms became public. Many books published by Hachette, one of the "big five" U.S. publishers, are now being listed as available only in a few weeks, sometimes up to five or six weeks--an eternity in today's fast-paced world and in effect a delisting. This artificial scarcity is a cynical effort to punish Hachette by choking sales.
Among the books are some of the most popular today, including works by Malcolm Gladwell, Stephen Colbert and James Patterson, the last of whom is a kind of patron saint of independent booksellers because of his generous support for reading initiatives and financial grants to indies. A lot of books are affected: Hachette's many lines and imprints include Little, Brown, Grand Central, Twelve, Back Bay Books, Mulholland Books, Hachette Books (formerly Hyperion), Reagan Arthur Books, Yen Press and Orbit.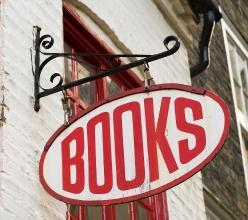 This lack of availability is the equivalent of your local indie hiding books in the backroom to keep you from buying them. Needless to say, independent bookstores pride themselves on doing all they can to supply the books readers want. By the same token, unlike their big online rival, they keep monies in the community, work with and contribute to local cultural and charitable organizations, provide a place for the community to gather, support reading groups, offer classes and other activities and, perhaps most important, make book recommendations to readers and bring real-live authors into the store.
In an era where one monopolistic company likes to throw its weight around in the bookselling world, there's one highly effective way to show support for retailers that truly serve customers: buy books-- Hachette's or others--in print and/or e-book editions in person or online from your local independent bookstore! --John Mutter, editor-in-chief, Shelf Awareness