The Only Summer Slides Are at the Pool
With school dismissed, it's time for pure pleasure reading. Emily's Blue Period by Cathleen Day, illustrated by Lisa Brown (reviewed below), will send youngsters scurrying for scraps of wrapping paper, crayons and paintbrushes to make their creations. For additional inspiration, dip into Lois Ehlert's The Scraps Book.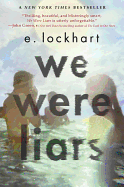 Children will start toe-tapping and beat-bopping with I Got the Rhythm by husband-and-wife team Frank and Connie Schofield-Morrison (reviewed below). You can't dance without music, so pick up The Cosmobiography of Sun Ra by Chris Raschka. Haven't heard of Sun Ra? Many of his recordings are now available on YouTube, and Raschka's illustrations sway to Sun Ra's sounds.
Gather the family around The Pilot and the Little Prince by Peter Sís, the picture-book biography of Antoine de Saint-Exupéry, then reread The Little Prince and note how many of the facts about the pilot's life made their way into the classic. If you have a child who loved to get lost in Harry Potter, give him or her The Glass Sentence by S.E. Grove. The maps, time warps and parallel worlds will keep the pages of this thick book flying. Do you have a reader who's not so committed? The Cabinet of Curiosities by Stefan Bachmann lets readers dip in and out of 36 spine-tingling tales.
For kids on the cusp of adolescence, This One Summer by Mariko Tamaki and Jillian Tamaki speaks to precisely where they are. The smart, funny narrator of Love and Other Foreign Words by Erin McMahon addresses love between sisters, friends and, yes, potential romance. Did you miss The Testing by Joelle Charbonneau? Summer is the time to start this dystopian trilogy. And finally, a book for you and your teen: We Were Liars by E. Lockhart. Three cousins, one best friend, a grandfather worthy of Lear with an island off Massachusetts as his kingdom. Let me know what you think. --Jennifer M. Brown, children's editor, Shelf Awareness