Academic Satire
Academic satires are a favorite subgenre of mine, and I just read a hilarious one that immediately went on my buy-for-friends list: Dear Committee Members (reviewed below) by Julie Schumacher, faculty member at the University of Minnesota. We recently asked her about her favorite satires: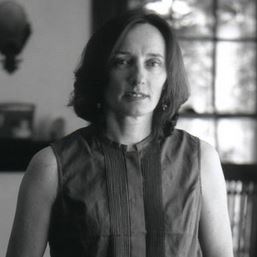 "Campus novels invite the reader into a weird and rarefied world--a world that, more consistently than any other, inspires satire. We admire and even look forward to eccentricity in our professors. One of my favorite teachers in college burst into tears in the wake of a student's idiotic remark and staggered out of the room.
"As a university professor myself, I have to confess that I haven't read some of the campus classics: Mary McCarthy's The Groves of Academe, Randall Jarrell's Pictures from an Institution, Kingsley Amis's Lucky Jim, Jane Smiley's Moo. Too much of a busman's holiday, I suppose. But I do love Richard Russo's Straight Man and David Lodge's Changing Places--as well as several, less-often cited satire/comedies: Alison Lurie's Foreign Affairs, Percival Everett's Erasure and Robertson Davies's The Rebel Angels. And because I'm drawn to melancholy books, I adore Willa Cather's The Professor's House, for its long slide into disillusionment, the professor continuing to work in the dusty attic of his rented house, though he recently bought for his family a modern new home.
"In part because it's specific to creative writing, I love Lan Samantha Chang's All Is Forgotten, Nothing Is Lost. Chang's Miranda Sturgis is a powerful, complicated character--one of the few female professor protagonists among the collection above--and her novel asks questions about literary reputation and passion in literature that other works overlook. Though it's book-ish rather than academic, I want to list Helene Hanff's beautiful epistolary novel, 84, Charing Cross Road, for the tender irascibility of Hanff's correspondence. And, finally, though it's a short story rather than a novel, there is no better satiric portrait of university culture than Tobias Wolff's 'In the Garden of the North American Martyrs'--a bitter, hilarious portrait of academic revenge."
--Marilyn Dahl, editor, Shelf Awareness for Readers