Juggling Writing and Bookselling
Michaela Carter's debut novel, Further Out Than You Thought (just published by HarperCollins), began as a memoir. Carter's agent at the time read the completed manuscript, and suggested that writing a novel would be the best way for Carter to distill the story. "It worked," said Carter, who is the head buyer and co-owner of Peregrine Book Company in Prescott, Ariz. "The facts, in a way, obscured the story. I found the truth by fictionalizing it."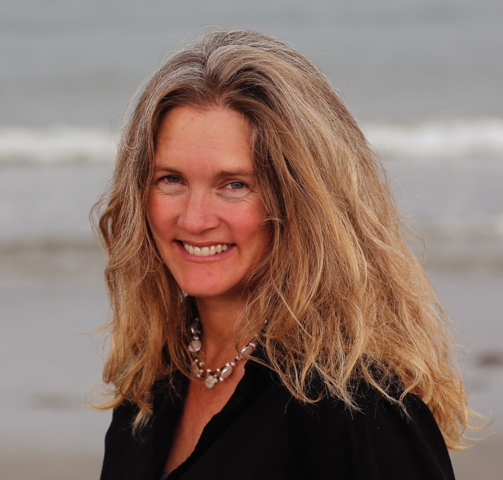 Carter describes the novel as a "character-driven, grayish comedy," focusing on a trio of listless, bohemian characters living in Los Angeles in the early 1990s: a 25-year-old poet who strips to pay her way through graduate school, her boyfriend--a stoner and musician--and their neighbor and best friend, a nightclub singer. The action takes place over three days, during the 1992 Rodney King riots; the sudden outbreak of violence in L.A. forces them all to face a "reluctant adulthood."
Carter's poetry has been nominated for two Pushcart Prizes, and she won the Poetry Society of America Los Angeles New Poets Contest. In 2001, she moved to Prescott, Ariz., and began teaching poetry and creative writing at Yavapai College. It took her roughly three years to write Further Out Than You Thought, completing most of it before opening Peregrine Book Company with her partner and co-owner, Ty Fitzmorris, in 2012. She currently juggles writing with being the store's head buyer, which has exposed her to so many great writers, some of whom she might not otherwise have encountered. And encountering a particularly strong voice, such as Anthony Doerr or Brian Doyle, occasionally has unexpected effects on her own writing. "I'll read Brian Doyle, and all of a sudden my sentences will become half a page long," she said, laughing. "I love getting to read, and having to read, so many galleys. There's so much great writing going on right now. It could be daunting, but I find it really exciting." --Alex Mutter