Fantastic Fantasy Series
Game of Thrones is on hiatus, which means there's an opportunity to explore new fantasy series while you wait (and wait, and wait, and wait) for the next volume in George R.R. Martin's A Song of Ice and Fire series.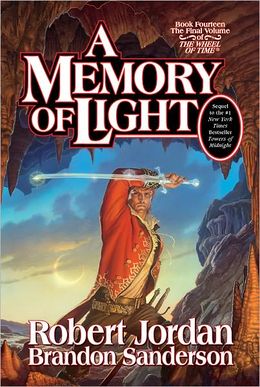 Robert Jordan's Wheel of Time series began with The Eye of the World (1990) and concluded in 2013 with A Memory of Light, written by Brandon Sanderson based on Jordan's notes (Jordan died before completing the book). The series is the definition of epic: 14 volumes, 11,916 pages, 4,410,036 words. Jordan's world-building is grandiose, his characters distinctive, and his magic believable--if sometimes a tad convenient. Readers willing to power through to the final volumes will be rewarded by a story of good vs. evil in a land filled with spellcraft and strange creatures.
Brandon Sanderson has also proved skilled at creating worlds of his own. The Stormlight Archive series began with The Way of Kings in 2010 and continued with Words of Radiance in 2014--the first two in a planned 10-volume series about war, magical weapons, grand battles and more characters than one can possibly track. Buckle in for what promises to be an epic that could rival the worlds of the Wheel of Time and A Song of Ice and Fire.
Kameron Hurley kicked off her Worldbreaker Saga this year with The Mirror Empire, a novel that sets an imagined world on the brink of total war, rife with violence and destruction. Hurley shies away from nothing: mixing horror with fantasy, creating a world ruled by women, complicating her world-building with everything from parallel worlds to tenuous and ever-changing alliances. The Mirror Empire requires keen attention, but ultimately proves worth it, and will leave readers eagerly awaiting the next volume. --Kerry McHugh, blogger at Entomology of a Bookworm