Gift Books: The Extragavant
This is our first gift book issue of the season, and beyond the 20 titles reviewed below, I'd like mention a few lavish offerings, like The Cosmic Script: Sacred Geometry and the Science of Arabic Penmanship (Inner Traditions, $150). In two slipcased volumes, Ahmed Moustafa and Stefan Sperl cover the history of Islamic calligraphy in spectacular fashion.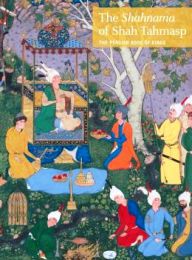 Just as gorgeous is the Metropolitan Museum of Art's The Shahnama of Shah Tahmasp: The Persian Book of Kings by Sheila R. Canby ($75)--an illustrated epic poem from the 10th century. These illuminated pages are known as the most beautiful of all editions.
The New Sylva: A Discourse of Forest & Orchard Trees for the Twenty-First Century (Bloomsbury, $90) is based on a definitive 1664 work by British horticulturist John Evelyn. Silvologist Gabriel Hemery and artist Sarah Simblet have updated his study with black-and-white drawings and elegant prose. Another take on the natural world: Ansel Adams in Yosemite Valley: Celebrating the Park at 150 (Little, Brown, $100). It's what we expect from him--luminous photographs--curated by Peter Galassi in a large-format, clothbound book. There's more exquisite photography in Earth Is My Witness: The Photography of Art Wolfe (Earth Aware Editions, $95)--absolutely breathtaking, from majestic lions in fold-out spreads to sadhus in India to icebergs to Mongolian eagle hunters.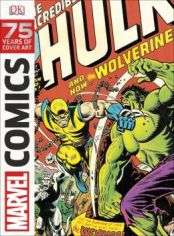 Peter Mendelsund is one of the current top book designers, and his work has been collected in Cover (powerHouse Books, $60). It's a treat for book lovers and artists, who will certainly find at least one--more likely, many--favorite book cover. More cover art is in the boxed Marvel Comics: 75 Years of Cover Art (DK Publishing, $50)--Spider Man, Iron Man, the Avengers, Captain America, X-Men--a feast for fans. --Marilyn Dahl, editor, Shelf Awareness for Readers