Ivan Doig, 1939-2015
Our hearts are breaking at the news of Ivan Doig's death on Thursday, April 9. We in the West first discovered Doig with his acclaimed memoir, This House of Sky: Landscapes of a Western Mind; the rest of the country soon followed. Doig defined a time, a place, a people, with crystalline prose and dry, gentle wit. His words could soar. In This House of Sky he wrote, "The spaces between stars are where the work of the universe is done." That line--written by a man bewitched by Big Sky country--is breathtaking.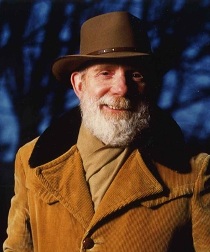 Doig wrote 16 books, including Last Bus to Wisdom, which will be published on August 18 by Riverhead. The Center for the American West honored him with the prestigious Wallace Stegner Award in 2007, and he received the Western Literature Association's Distinguished Achievement Award in 1989. He garnered more awards from the Pacific Northwest Booksellers Association than any other writer. Thomas Keneally said, "Ivan Doig has been, from This House of Sky, his first grand entry into literature, one of the great American voices, full of grace, abounding in humanity, easeful in narration, hypnotic in pace, grand in range."
Doig was a sweet, generous man. He could be rascally, but his default setting was kindness and warmth. He was beloved, as booksellers can attest. Author Lance Weller recalled, on the NW Book Lovers blog, "I once did a reading at a bookstore where Ivan Doig was scheduled to read later the same day. There was a sea of empty chairs arranged in a semicircle before the podium. I filled six. About a year later, I had the opportunity to actually attend one of his readings and immediately understood the need for all those chairs. And, even then, there weren't enough."
His first book provides an epitaph: "There is more time than there is expanse of the world and so any voyage at last will end." Dear Ivan, you are missed. --Marilyn Dahl, editor, Shelf Awareness for Readers