Anne Enright: Homecoming
Anne Enright is the inaugural Laureate for Irish Fiction and winner of the 2007 Man Booker Prize for The Gathering. In her new novel, The Green Road (just published in this country by Norton), four children grow up and move away from their childhood home in the west of Ireland. They go everywhere, have full, interesting and complex lives, and then, in 2005, their elderly mother declares she is going to sell the house. So they all troop back for an Irish family Christmas and try to sleep one last time in their old beds. They bring their inner child home with them, only to meet their outer mother, Rosaleen: a woman who is sometimes wonderful and always difficult.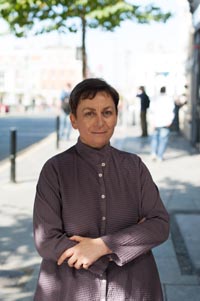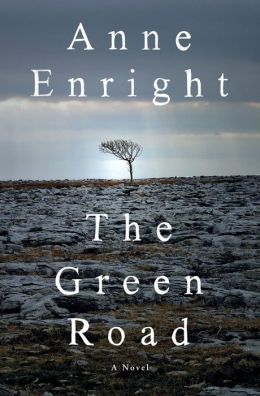 Enright said, "For me, the family is just a natural space in which to think about the big issues"--compassion and selfishness, abandonment and connection, exile and return. "[I like to] take that very male tradition of 'lonely,' dissociated or bleak writing and I add in a mother.... Psychology talks about nothing but the mother, the novel talks of everything but her.... [Rosaleen] is hard to please, prone to disappointment, she drives her children mad, but I think, if you met her at, say, a wedding, you would find her very good company, completely charming, the kind of woman who makes everything about her glow."
She said, "My father grew up on a small farm 30 miles down the coast from the green road, and I spent a lot of time there as a child. I have always written 'out,' always worked against the Irish tradition, and this book, which is about exile and return, also marks, for me, a kind of return. And what better place to come back to? There is nowhere that does leaving home and coming home better than the west coast of Ireland."
You can read the full version of our interview with Enright here.