A Judy Blume Event
As Judy Blume's new novel, In the Unlikely Event, opens, Miri Ammerman is nervously boarding a flight to New Jersey. She is returning to her hometown of Elizabeth for a ceremony marking the 35th anniversary of three successive plane crashes that occurred there during the winter she was in the ninth grade.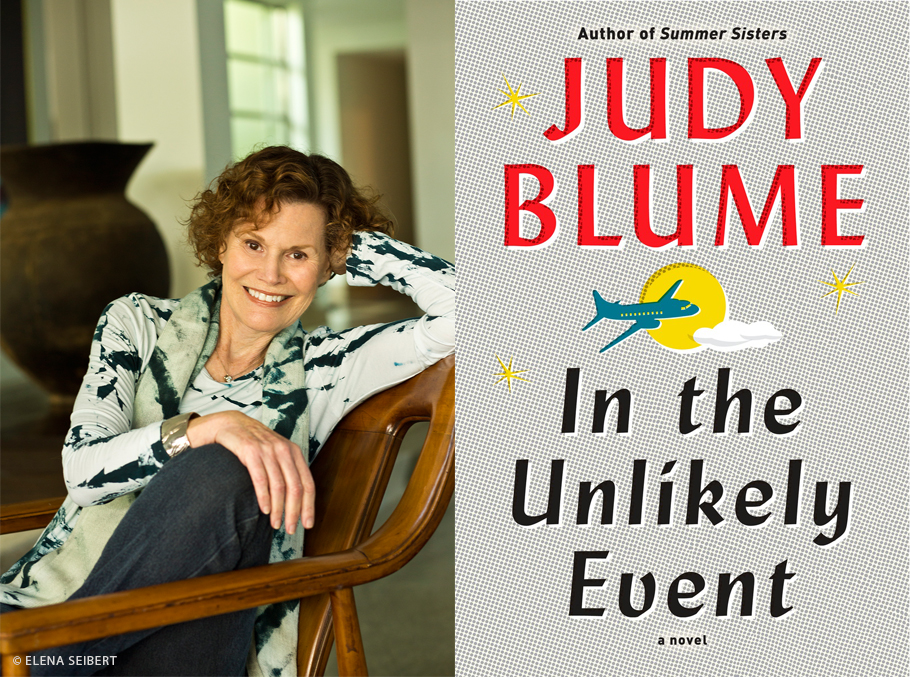 In the Unlikely Event (Knopf, $27.95) is Blume's first novel for adults in more than 15 years, but it's been on her mind for more than five decades. Like Miri and several other characters in the novel, Blume was a teenager in Elizabeth, N.J., when, in fact, three unrelated airplane disasters between December 1951 and February 1952 killed some 100 people, shut down Newark Airport for nearly a year, and frightened and confused an entire city.
Blume has long been beloved (and occasionally banned) for her children's and young adult fiction. In the Unlikely Event is only her fourth adult novel, and while she's not known for historical fiction with multiple viewpoints and dozens of characters, it's less of a departure than one might imagine. Yes, it's about how a town is affected by a series of disasters, but more than that, it's about how everyday life goes on despite those disasters, and about how the personal concerns of teenagers tend to occupy most of their attention, regardless of what's happening around them.
Miri and her friends talk and speculate about the crashes, but they also talk about boys. They go on dates, fall in love, fear accidental pregnancy. They worry about their families and argue with their parents. They are growing up in uncertain times and trying to make sense of them. These are things that Blume has always written about, and In the Unlikely Event's setting and circumstances don't change that. The events that resonate most in this novel are the events that are not unlikely at all. --Florinda Pendley Vasquez, blogger at The 3 R'sBlog: Reading, 'Riting, andRandomness