Toying with Assumptions
Wm. Paul Young isn't afraid to tackle big theological themes. In the phenomenally selling The Shack, a man in the midst of suffering meets the Trinity in down-to-earth personhood. Now, in Eve (Howard Books, $16 paperback), Young writes about the creation of the world and original sin. The lyricism of the novel, especially in his description of the Creation, is breathtaking. He explained: "I wanted to maintain a deep respect for science but the only way to access it was through poetic lyricism. I think it is one of the most beautiful parts of the book, but for some it will be akin to swallowing a mini-explosive hidden inside a really good piece of chocolate."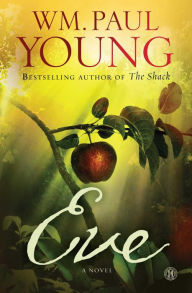 Young likes to sprinkle explosives throughout his books. In The Shack, God is portrayed as a black woman; in his new novel, Eve also is black. Young says he's "always toying with assumptions and paradigms, attempting to break down all the barriers and divisions that we have constructed to separate ourselves one from the other. I am Mackenzie in The Shack, and need a much bigger God than the one of my own traditions. In Eve, I am dealing with our human roots and there should be no surprise that she is African." He refers to the Holy Spirit as "Her": "Throughout the Hebrew Scriptures, Ruach (the Spirit of God) is in the feminine gender, as well as pronouns referring to her. This begins in verse two of Genesis 1."
By using fantasy in telling his stories, Young gives readers "permission to suspend critical judgments that they would normally employ," and he can more fully explore mystery. In Eve, John the Collector says, "Mystery creates a space where trust can thrive. Everything in its time and time is God's playground. Trust me, being surprised by everything is so much better than needing to control everything." Eve is a surprise in many ways, inviting readers into mystery and wonder. --Marilyn Dahl, editor, Shelf Awareness for Readers