Veterans Day: My Father's Book
Each year when Veterans Day approaches, I think again of my father, who landed at Utah Beach two months after D-Day with the 243rd Field Artillery Battalion and died in 1971, taking his memories with him. He wasn't much of a reader, but there is one book that connects me to that hardworking kid from a small Vermont town who shipped out for England when he was 23.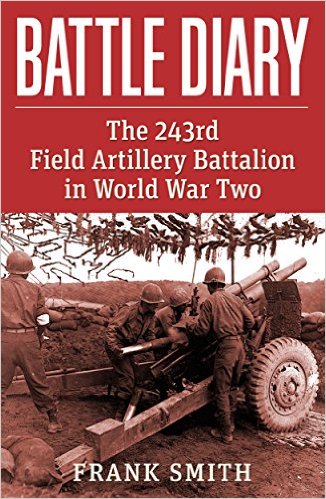 Battle Diary: The 243rd Field Artillery Battalion in World War Two by Frank Smith was self-published in 1946, and a copy sent to everyone in the battalion. It is really no more than an edited version of daily after action reports, though I've read and re-read it over the years. My father didn't talk about his war, but in Battle Diary I follow his shadow as he moves across France to the Rhine.

When I first read Battle Diary many years ago, I approached cautiously, at first assuming it was the enemy, then surprised gradually to discover an ally. I didn't read it as Captain Smith had intended, but more as a fogged window with an obscure view of the past that might yield hints of my father's mysterious life at this precise moment in his, and the world's, history. Something beyond his name and address, which are on a list in the appendix. That's what a book can do.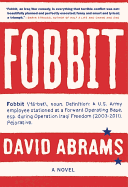 In this brief piece, I've consciously resisted the temptation to cobble together a Veterans Day reading list--too many vets, too many wars, too many books. I will, however, end by recommending just a few titles that have resonated with me in recent years: Matterhorn by Karl Marlantes; After the Flag Has Been Folded by Karen Spears Zacharias; Brian Turner's memoir My Life as a Foreign Country and poetry collection Here, Bullet; Those Who Remain by Ruth W. Crocker and David Abrams's Fobbit.

We all commemorate Veterans Day in our own ways. I do so by remembering my father and his book. --Robert Gray, contributing editor