Newbery Medal Winners Keep Shining
Winning a Newbery award forever changes a writer's life. When asked about the "Newbery Effect," Rebecca Stead (When You Reach Me) said she was grateful for the friends she's made; Gennifer Choldenko (Al Capone Does My Shirts) said the medal messed with her head (not in a bad way); and Jennifer L. Holm (Our Only May Amelia; Penny from Heaven; Turtle in Paradise) said of Newbery recipients, "We will always be book reports!" Here are a few (by no means all) "Newbery Nexts"--2015 titles by Newbery authors.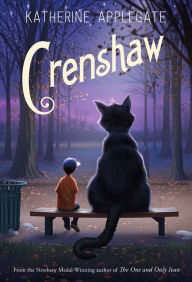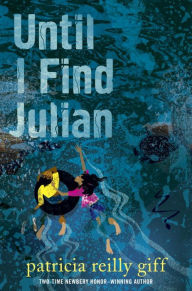 In Crenshaw (Feiwel & Friends/Macmillan) by Katherine Applegate (The One and Only Ivan), a fifth grader named Jackson has an imaginary friend, a giant tuxedo cat named Crenshaw, who first appears when Jackson and his struggling family must trade their home for a minivan. Jackson wishes his goofy, "lemons-to-lemonade" parents would just be honest with him. This buoyant, bittersweet novel for readers 8-12 juxtaposes the joy of a purple jellybean (Crenshaw's favorite) and the trials of homelessness.
Until I Find Julian (Wendy Lamb/Random House) by Patricia Reilly Giff (Pictures of Hollis Woods; Lily's Crossing) is about a Mexican family whose son Julian has gone to the United States... and disappeared. The story of Mateo's perilous attempt to find his older brother is edge-of-seat reading for ages 8 and up.
And these 2015 "Newbery Nexts" received starred reviews in Shelf Awareness: Goodbye Stranger (Random House) by Rebecca Stead; Chasing Secrets (Random House) by Gennifer Choldenko; Sunny Side Up (Graphix/Scholastic) by Jennifer L. Holm; Listen, Slowly (HarperCollins) by Thanhhà Lai; The Curious World of Calpurnia Tate (Holt) by Jacqueline Kelly; Gone Crazy in Alabama (Amistad/HarperCollins) by Rita Williams-Garcia; Enchanted Air (Atheneum/S&S) by Margarita Engle; The Hired Girl (Candlewick) by Laura Amy Schlitz; and Orbiting Jupiter (Clarion) by Gary D. Schmidt.
Cheers to Newbery winners past, present and future! --Karin Snelson, children's & YA editor, Shelf Awareness