Gift Books: From Mysteries to Mitford to Arabic Literature
We have some down-to-the-wire gift book recommendations that are both a pleasure to read and look impressive on a shelf: win-win.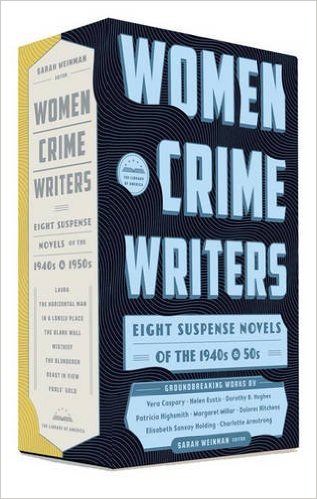 The Library of America can always be counted on for publishing significant books in stylish editions. One is the boxed set Women Crime Writers: Eight Suspense Novels of the 1940s & 1950s, edited by Sarah Weinman ($70). Murder in academia, a serial killer, plus the classic Laura--a timeless mix. For older mysteries, try Sherlock Holmes: The Novels, with an introduction by Michael Dirda (Penguin Classics, $25 paperback). French flaps and deckle edges decorate this classy edition, no matter which Sherlock one fancies. The delightful A Curious Beginning (NAL, $25.95) is a new mystery, but set in 1887 London. With Victoria and Stoker, Deanna Raybourn has created a cranky yet sexy partnership that recalls Sam and Diane on Cheers, or David and Maddie in Moonlighting. An absolute treat.
Sooying Park's passion provides a different thrill for the reader. Since 1995, he has been researching Siberian tigers--the most difficult to study--in Manchuria; he now has nearly 10,00 hours of footage. His account, in Great Soul of Siberia (Greystone Books, $27.95), is fascinating, exciting, even lyrical.
Wilberforce by H.S. Cross (Farrar, Straus & Giroux, $27) is an archetypal coming-of-age novel. At a 1920s English boarding school, Morgan Wilberforce endures bullying, boredom, rugby, headmasters and canings with drama and wit. A softer humor informs At Home in Mitford. Putnam has reissued Jan Karon's beloved first novel in her Mitford saga in a handsome hardcover edition ($27.95)--perfect for re-reading or for giving to someone who's not yet discovered this charming series.
Desert Songs of the Night: 1500 Years of Arabic Literature, edited by Suheil Bushrui and James M. Malarkey (Saqi Books, $18.95 paperback) is "the very first representative sample of all Arabic literature, ancient and modern, in English translation." Its epigraph reminds us of the importance of the written word.
Blood relations we may lack,
But literature is our adopted father.
--Abu Tammam (c. 805–845)
--Marilyn Dahl, editor, Shelf Awareness for Readers