A First-Class Crime Novel
When we received the review of The Drifter (below), which calls it "a first-class crime novel set in a second-tier city with plenty of third-rate lowlifes," I read it immediately. Now a Nicholas Petrie fan, I was happy to be able to ask him a few questions.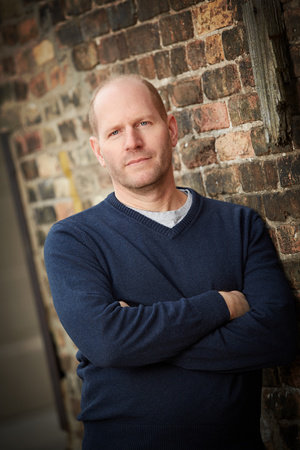 Nicholas Petrie
His protagonist, former Marine Lieutenant Peter Ash, came home from multiple deployments with PTSD. Petrie is not a veteran, but "in the course of my work as a home inspector, I've had the opportunity to work for a number of returning veterans. I'm a curious guy, very interested in people, and I talk to everyone. Conversations with veterans really sparked something in me. I began to appreciate what they had done in a way I never had before. So I started reading more about veterans, trying to understand the challenges of life after war, and began to imagine this book."
Ash owes a lot to Jack Reacher, so what's not to like? But my favorite character may be Lewis: "I'm glad you liked Lewis and his guys, they were so much fun to write. I've known a fair number of guys like Lewis over the years. Not career criminals, but guys who built themselves from the ground up with only their restless intelligence and a ruthless willpower. Lewis is absolutely amoral when it comes to the wider world, but has a deep moral core of loyalty to the people he cares about. Writing Lewis was about finding that part of myself--the part that might emerge during a zombie apocalypse, for example. And if you can find the heart of a character, you can tell a more compelling story.
Mingus, the dog under the porch that desperately needs bath, is a fine creation, too. Petrie says that he was a complete surprise. "Mingus ended up having so much personality, and the connection between Mingus and Peter was so strong, that he ended up being a really important character. He's a big piece of the puzzle that Peter has to solve." --Marilyn Dahl, editor, Shelf Awareness for Readers