Mythical Greeks, Sharks, Urban Parks... and Verse
Shelf Awareness celebrates the 20th anniversary of National Poetry Month with this tantalizing trio of poetry picture books.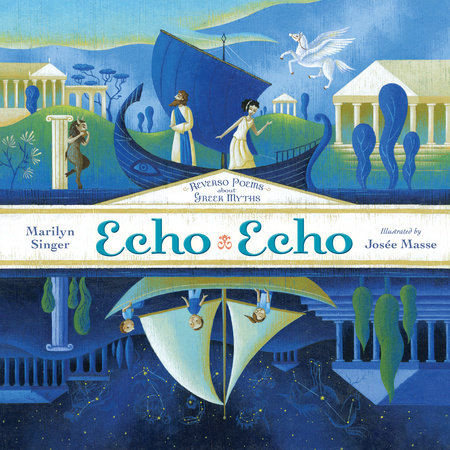 Children bitten by the Greek mythology bug will be fascinated by Echo, Echo: Reverso Poems about Greek Myths (Dial/Penguin, ages 7-12) by Marilyn Singer, illustrated by Canadian artist Josée Masse, the team behind Mirror, Mirror and Follow, Follow. The trick of reverso poems is that you read them one way, then read the same lines in reverse order, which changes the perspective in surprising, brain-teasing ways. Here, Singer's poems reflect 14 classic Greek myths, such as "Pandora and the Box:" "She just had to be curious,/ that Pandora./ Blast her!" (A brief note explains the myth in question.) Masse's acrylic illustrations, awash in Mediterranean light, are often cleverly distorted mirrors of each other, stylish and striking,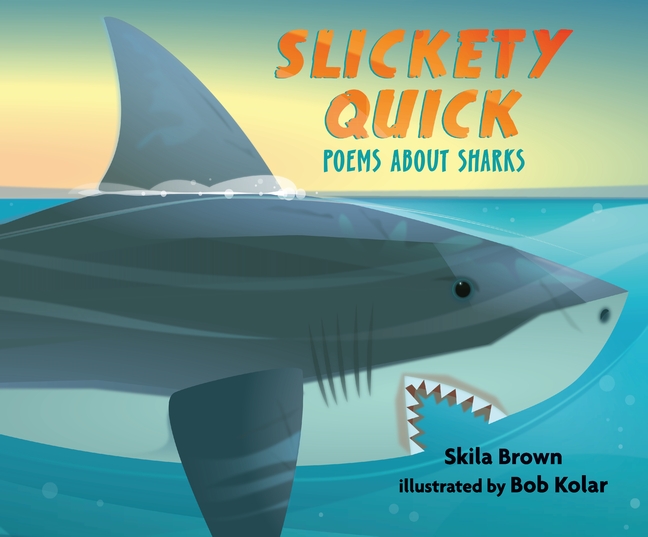 Skila Brown (Caminar) makes her picture-book debut with Slickety Quick: Poems about Sharks (Candlewick, ages 6-9), illustrated by Bob Kolar (The Little School Bus). Whether children are obsessed with or terrified by sharks, they will find 14 excellent read-aloud poems here. Starting out with "Great White Shark," Brown writes "Okay./ We get/ it. You're big/ and bad and mean." "Wobbegong" is next: "Wibbly wobbly wobbegong,/ shagginess drips as he swims along." Brief notes offer up intriguing shark facts. Kolar's undersea world is luminous and dynamic, evoking the crisp cartoonishness of animated film.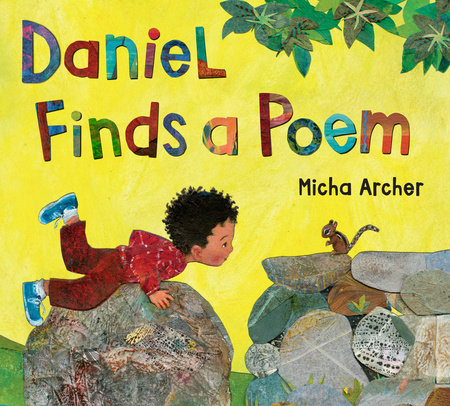 There's poetry in everything. To a frog in Daniel Finds a Poem (Nancy Paulsen/Penguin, ages 4-8), it's "a cool pool to dive into." To a turtle it's "sun-warmed sand." To Daniel, wandering through an urban park, it's a dreamy synthesis of all the animals' impressions. Micha Archer's authorial debut is a creative introduction to poetry as a lens on the world, and her gorgeous collage and oil artwork is not to be missed. --Karin Snelson, children's & YA editor, Shelf Awareness