Make Way for Siblings
Children have enough to worry about without the messy disruption of a new baby. Shelf Awareness found three recent picture books that may offer some comfort to the Invaded Ones.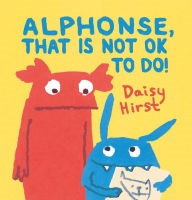 In Alphonse, That Is Not Okay to Do! (Candlewick), by British author-illustrator Daisy Hirst (The Girl with the Parrot on Her Head), Natalie's little brother Alphonse is okay at first. He becomes a real menace, however, when he eats her favorite book: "ALPHONSE, THAT IS NOT OKAY TO DO!" she protests. Alphonse feels bad, even suggesting that they mend her book "with jam," but Natalie's having none of it. Not until she suspects her little brother might be in danger do they make up. With charm and wit, Hirst's truly adorable screen-printed illustrations reflect the rocky, rewarding nature of siblinghood.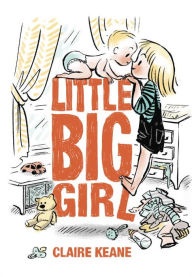 "Matisse was a little girl in a big world." So begins Little Big Girl (Dial) by Claire Keane. For a little girl, Matisse does big things. She travels to the big city and sees big whales at the aquarium. It's only when her baby brother arrives, with his cute little fingers, toes and yawns, that she starts to recognize her new "big job" as big sister. With a light touch and inky, free-wheeling brushwork, Keane shows children that being displaced as the "little one" just makes you stand that much taller.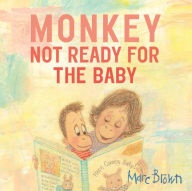 In Monkey Not Ready for the Baby (Knopf) by Marc Brown (the Arthur series; illustrator of Wild About Books), Monkey dreads the new baby, even drawing hopeful pictures of it "flying far, far away into space." The whole family helps him warm up to the idea, and when he gets to hear the baby's heartbeat, he's sold. Endearingly childlike hand-lettering and colored pencil and gouache illustrations capture the sweet chaos of preparing for a new little sister. Monkey ready.