Children's Books: Celebrate Black History Month
A teenager comes of age in Civil Rights-era Mississippi, a former slave teaches a horse to read and an enslaved family escapes their fate in these recommendations for Black History Month.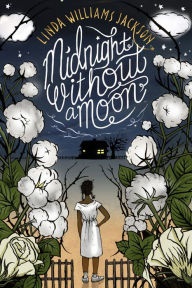 Debut author Linda Williams Jackson's powerful, vividly told novel Midnight Without a Moon (Houghton Mifflin Harcourt; ages 10-12) opens during the summer of 1955 in Mississippi. Thirteen-year-old Rose Lee Carter, whose dark skin has "sentenced her to the [cotton] field" begins to awaken to the injustice in black people's lives, especially when her aunt visits from St. Louis, where she has become active in the Civil Rights movement.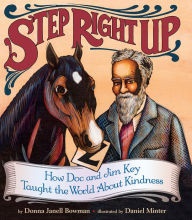 Veterinarian and former slave William "Doc" Key (1833-1909) teaches a horse he calls Jim to sit, fetch and play dead... and, with time and patience, to count, read and do arithmetic! Doc raised awareness for the humane treatment of animals and broke down racial barriers at the turn of the last century. In Step Right Up: How Doc and Jim Key Taught the World About Kindness (Lee & Low; ages 7-12), Donna Janell Bowman and illustrator Daniel Minter tell his amazing true story with energy, heart and stunning linoleum-block prints.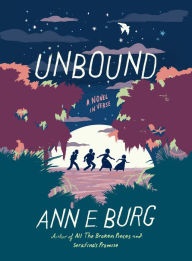 Grace, a light-skinned, blue-eyed African American girl, is called up from the slave quarters to work in the Big House for "hateful as a toad" Missus Allen. After being told her whole young life to "keep those eyes/ looking up--/ that's where the good Lord/ n His angels live," it's nearly impossible to start keeping her eyes down and her mouth closed. When she loses the fight to stay silent, she and her family escape into the marshy area between Virginia and North Carolina called the Great Dismal Swamp. Ann E. Burg's moving and lyrical Unbound: A Novel in Verse (Scholastic; ages 9-12) is based on narratives of escaping slaves.
--Emilie Coulter, freelance editor and reviewer