Majoring in March Madness: Reading Basketball 101
The NCAA college basketball tournament, aka March Madness, has traditionally been my marker of Spring. Starting this week, the "Road to the Final Four" prompts an intensive focus on bracketology, a field of study even the book world can't escape (see Tournament of Books).
Human interest studies are also a popular subject. This year the center of attention has been actress Julia Louis-Dreyfus (just Google her name and "basketball"). Her son Charlie plays for Northwestern, which has made the NCAA tournament for the first time in school history.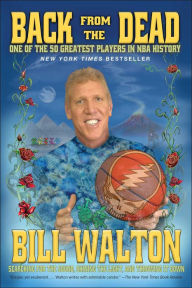 My March Madness TBR list includes Bill Walton's Back from the Dead (out in paperback next week). Now a broadcaster, Walton brought a refreshing burst of Deadhead/hippie fresh air to the sports scene in the 1970s as a UCLA and later NBA Hall of Fame-level player. At 64, he's still a tie-dye loyalist. Grateful Dead drummer Mickey Hart even blurbed the book: "This isn't a basketball story, it's a story of victory over adversity and the Tao of positive thinking."

For a different perspective on the game, check out Dust Bowl Girls: The Inspiring Story of the Team that Barnstormed its Way to Basketball Glory by Lydia Reeder, as well as the insightful Integrated: The Lincoln Institute, Basketball & a Vanished Tradition by James W. Miller.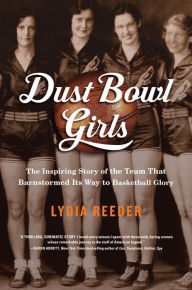 College basketball majors might enroll in an Atlantic Coast Conference studies course, built around Dean Smith: A Basketball Life by Jeff Davis; Game Changers: Dean Smith, Charlie Scott & the Era that Transformed a Southern College Town; and John Feinstein's The Legends Club: Dean Smith, Mike Krzyzewski, Jim Valvano & an Epic College Basketball Rivalry.
Side note: My sole claim to personal basketball glory is that when I was a bookseller, I once helped Duke University coaching legend Krzyzewski pick out a large stack of art books for his mother. Slam dunk, bookstore style. --Robert Gray, contributing editor