The Best Books I Can't Recommend to New Parents
There are a lot of new parents in my life. They tell me how wonderful it is, how exhausting it is, how different it is than they expected. Of course, I have an urge to give them topical books to read. I have learned from experience, however, that my suggestions are wholly misguided, so I offer them to you instead.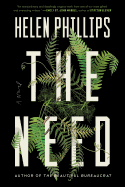 The Need by Helen Phillips (Simon & Schuster, $26) follows a mother determined to protect her two children from an intruder while their father is out of town on business. I can see why new parents might want to steer clear, but this eerie, mind-bending novel is too good to be ignored. Phillips writes with verve and acumen about maternal instincts, even when they go beyond the scope of reason.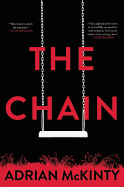 The Chain by Adrian McKinty (Mulholland, $28) imagines a chilling series of child abductions. When her 13-year-old daughter goes missing, Rachel Klein learns that the person who took her did so only to get her own kid back, and so Rachel must now do the same. I don't know why this is the sort of novel that comes to mind when talking to my friends--I really don't.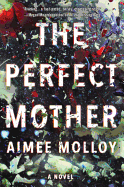 The Perfect Mother by Aimee Molloy (Harper Paperbacks, $16.99) is perhaps the lightest novel of the pack, which isn't saying much. The May Mothers are a cohort of women who gave birth in the same month. Several weeks later, they turn their infants over to partners and sitters and go out for some celebratory drinking. Everything is jolly until one baby turns up missing.
It's not that I want to frighten anyone! No, it's that these stories contain such heartfelt, salient insights into what it means to carry a baby, to nurse, to care for and protect. I think my friends could relate. But maybe just a few years down the line. --Dave Wheeler, associate editor, Shelf Awareness