Looking Closely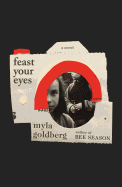 Myla Goldberg's novel Feast Your Eyes (Scribner, $28) is written as a retrospective exhibition catalogue of photographs by the late Lillian Preston. Composed by her estranged daughter using letters, journal entries and interviews, the catalogue takes a biographic shape. Besides a scandalous obscenity trial over a nearly nude picture of her young daughter, Preston's legacy is her skill in capturing the profundity of quotidian scenes. The undershirts billowing on clotheslines webbed across apartment ventilation shafts or a child's arrested leap from a rope swing slung from an abandoned building are reminiscent of Vivian Maier or Helen Levitt's famous street photographs, and the paramnesia I suffered trying to look up Preston's work online I attribute to Goldberg's skillful descriptions.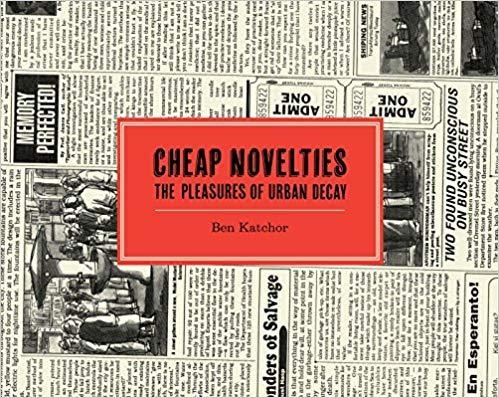 Julius Knipl, Real Estate Photographer, the illustrated narrator of Ben Katchor's collection Cheap Novelties (Drawn & Quarterly, $22.95), likewise makes the fictional unnamed urban neighborhood he perambulates feel like a remembered place through his attention to ordinary details. In the series of comic panels, Knipl tallies phone booths, vanished newsstands and movie theater marquees. He observes obscure trades like electric sign watchers and records the magical banalities of discarded beauty school cases or dropped playing cards.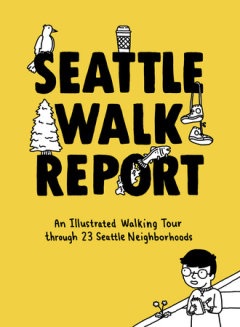 It's this same attention to familiar urban detritus that Susanna Ryan uses in Seattle Walk Report (Sasquatch Books, $19.95) to inspire readers to get out and explore their own neighborhoods. Triggered by the popularity of her formerly anonymous Instagram feed of the same name, Ryan's collection of illustrated field notes maps exploratory walks through her hometown. Dutifully recording paper cup sightings alongside historic building entrances, Ryan emphasizes the pleasures of small discoveries that might go otherwise unnoticed. Even if your own neighborhood explorations don't include counting lost socks or tracing the taxonomy of fire hydrants and water fountains, Ryan hopes you'll at revel in the little joys and mysteries of your sidewalk discoveries.