Love, Faults, Break Points & Family Stories at the U.S. Open
Next Monday, the best tennis players in the world will face off in the first round of the U.S. Open in New York City. I won't be watching. I don't really care much about tennis, though many years ago I loved Abraham Verghese's book The Tennis Partner (Perennial).
That said, I recently devoured A Weekend in New York by Benjamin Markovits (Faber & Faber), in which Paul Essinger, the 82nd ranked tennis player in the world, prepares for what might be his last U.S. Open first round match. He's a gifted player, but not top level ("For awhile it wasn't clear how good he would become, and then it was."). He may retire soon, at 33.
But this novel isn't about tennis. It isn't even about Paul, whose Open match is a hub around which his privileged family convenes in the city. To watch him play, of course, but also to watch--and watch out for--themselves. As his wife, Dana, observes: "Essingers, she thought, looking at herself in the mirror. It always took her a minute to get used to the atmosphere again, to acclimatize to the intensity of their relations."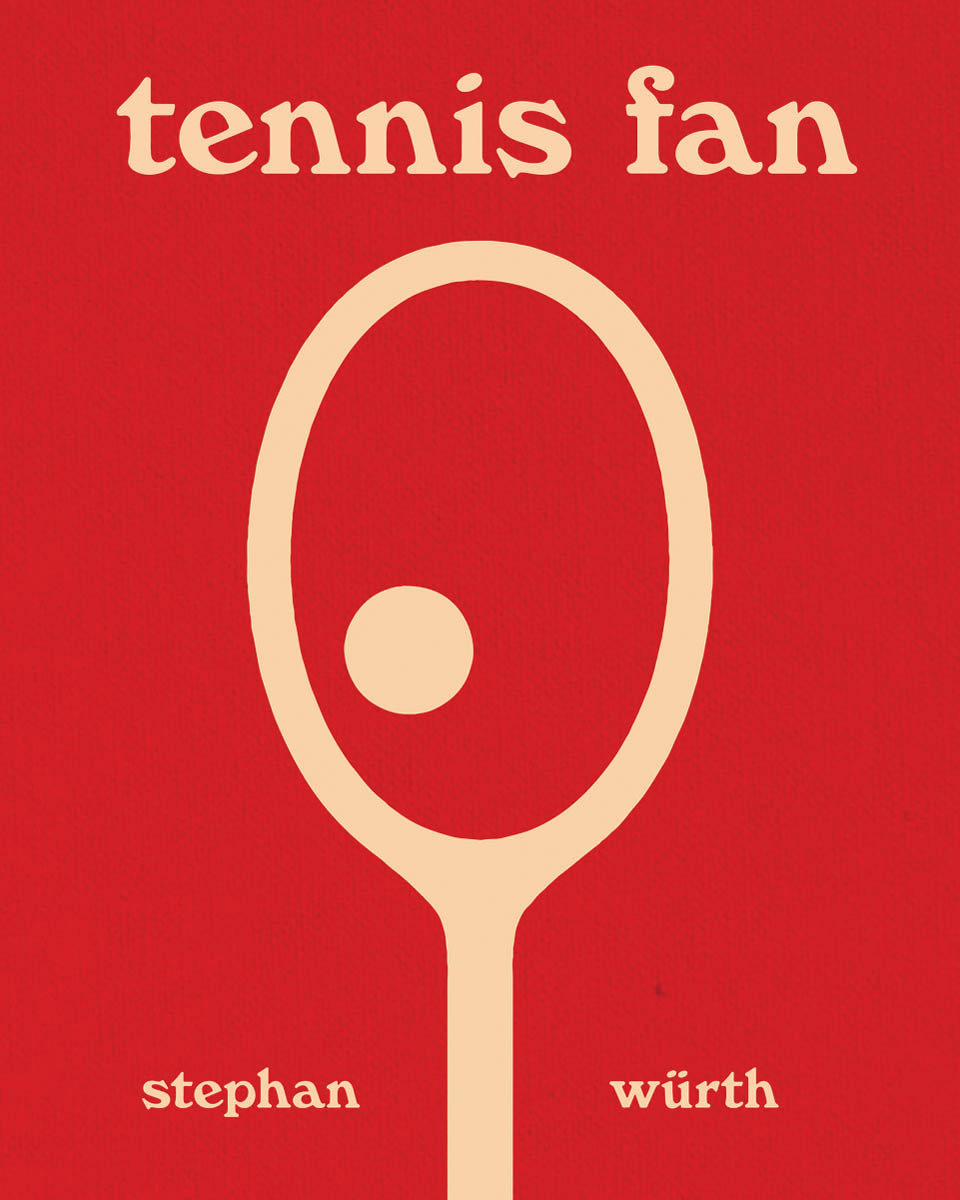 While reading the novel, I also happened upon Stephan Würth's Tennis Fan (Damiani/D.A.P.), a striking new collection of black & white photographs in which he documents "everything that reminded me of tennis, whether it's an ad for the U.S. Open on the side of a city bus, or watching tennis on TV, or even my own tennis bag in one of those beautiful Vespa taxis in Italy."
Perspective.
I recalled the U.S. Open as seen through the lens of Claudia Rankine's fiercely brilliant words in Citizen: An American Lyric: "What does a victorious or defeated black woman's body in a historically white space look like? Serena and her big sister Venus Williams brought to mind Zora Neale Hurston's 'I feel most colored when I am thrown against a sharp white background.' " Living their family's compelling story, the Williams sisters will play first-round matches early next week. --Robert Gray, contributing editor