Books, Bookstores and a 1982 Pontiac Trans Am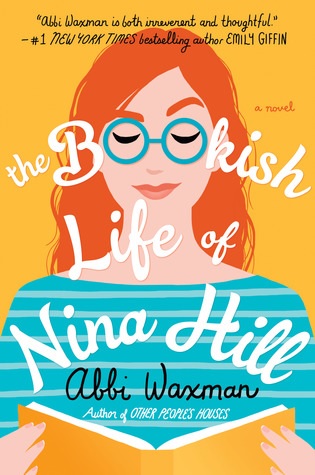 I picked up The Bookish Life of Nina Hill (Berkley, $16) expecting gentle humor and light romance. What I got was often-snarky humor and sexy romance; even better, Abbi Waxman (The Garden of Small Beginnings, Other People's Houses) has written a paean to indie bookstores and booksellers.
Protagonist Nina Hill works at a store called Knight's in Los Angeles: "It is like all good independent bookstores should be, owned and staffed by people who love books, read them, think about them, and sell them to other people who feel the same way." Daughter of a single mother--a peripatetic news photographer--and a nameless fling, she grew up with a nanny. Nina's natural state is solitude, with a side of anxiety. She fills her life with activities: books clubs, a trivia team--they are "simply weapons of self-defense." She thinks of books "as medication and sanctuary and the source of all good things. Nothing yet had proven her wrong."
One night, the trivia team is cruising through a contest, when its only true rival team shows up, led by a handsome guy Nina thinks is arrogant. Tom is interested in Nina, but thinks she's too full of herself. We know where this is going, and we know it will be a bumpy ride. In addition to this fledgling romance, Nina finds out the father she never knew has died and left her an inheritance, along with a large, nearby family that doesn't want to share the wealth, which is fine with Nina. She wants no part of it, or them. But she gets it--a 1982 Pontiac Trans Am. With something in the glove compartment.
And thereby hangs a witty tale of the cutthroat world of trivia, romance, unexpected family ties and, most of all, the love of books and bookstores, a delight for all of us "parishioners at the Church of the Dust-Jacketed Hardback." --Marilyn Dahl, Shelf Awareness