Reading the Royals
One would imagine that, having grown up with a Welsh mother (Cymru am byth!), I would be all about The Royals. That I would at least care about the royals. And yet.... However! These three recently published royals-related books (two YA and one adult with serious crossover potential) have me trying on fascinators and practicing my curtsy.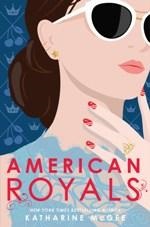 George Washington was America's first king. Now, in Katharine McGee's American Royals (Random House, ages 12-up, $18.99), the first female heir, Beatrice, prepares to take the throne. Before she is crowned, Beatrice must choose a noble husband (even though she loves her guard); when presented with a "terrifyingly slim folder" of suitors, she chooses Lord Teddy Eaton--who recently kissed her sister. Katharine McGee's YA alternate history gushes with electrifying emotion, mixing scandalous secrets and political intrigue for a thrillingly addictive read.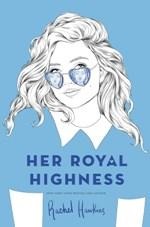 Millie Quint decides to spend her senior year of high school abroad after she discovers her kind-of-friend/kind-of-girlfriend kissing someone else. Her school of choice is Gregorstoun, a fancy boarding school in the Highlands of Scotland. Millie finds the school utterly entrancing but is less than enthused about her roommate, a literal Scottish princess. Friendly or not, Millie and Flora have to live together. Rachel Hawkins's Her Royal Highness (Putnam, ages 12-up. $17.99) is a sweet and funny enemies-to-lovers YA romance romp.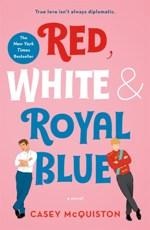 In Casey McQuiston's adult novel Red, White, & Royal Blue (St. Martin's Griffin, $16.99), 20-something national heartthrob and First Son Alex Claremont-Diaz gets into a scrap with the dashing but insufferable Prince Henry of Wales--destroying the cake at Henry's brother's wedding. Damage control means playing the incident off as friendly roughhousing. The operative word there being friendly. With clever comedic timing and a self-possessed charm, McQuiston constructs rich sexual tension between two young men who ostensibly hate each other. Passion characterizes every moment of this smart, mischievous novel. --Siân Gaetano, children's and YA editor, Shelf Awareness