A Literary Pride Parade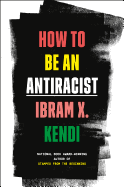 Pride celebrations look a little different this year; Covid-19 has resulted in the cancellation of most Pride parades, and the murder of George Floyd has led to protests across the world in the name of Black lives and racial equality. The push for equality for the LGBTQ+ community has been, and continues to be, intertwined with the push for racial equity (look at the activists who led the Stonewall uprising in 1969). So while you wait for your backorder of Ibram X. Kendi's How to Be an Anti-Racist to arrive, why not consider marking both movements with a book by one of these Black LGBTQ+ authors?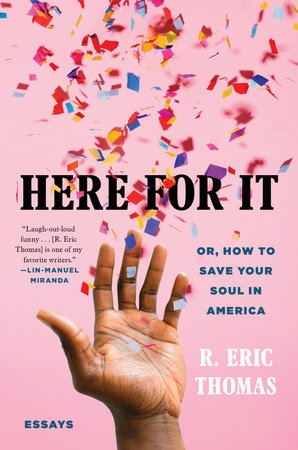 R. Eric Thomas (the columnist behind the popular "Eric Reads the News" on Elle.com) uses his charming sense of humor in Here for It: Or, How to Save Your Soul in America (Ballantine, $26), his first collection of essays, to explore his life as a gay, Black, Christian man and what it means to be different--and to be one's truest self. If you need a good laugh and also want to examine the very real, very large issues facing our world today (racism, pride, religion, and mental health, to name a few), look no further than Thomas's excellent collection.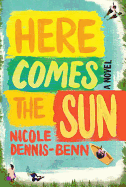 If fiction is more your speed, Nicole Dennis-Benn's novels are both incredible. In Here Comes the Sun (Liveright, $15.95), a Jamaican woman buckles under the pressures of caring for her younger sister, satisfying her mother, and exploring her sexuality; in Patsy, Dennis-Benn peels back the layers of motherhood in the story of a Jamaican immigrant living in New York--without her daughter.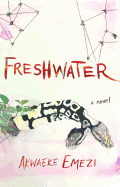 Up next for me is Akwaeke Emezi's Freshwater (Grove, $16), which has been highly praised by many literary outlets (including this one); our reviewer called it a "riveting and peculiar variation on coming of age."