Shelf Awareness for Friday, May 18, 2012

Quotation of the Day
'Each Book Has a Story, or Rather History'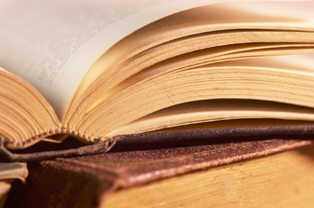 "Each book has a story, or rather history. As objects, they are tangible, tactile, solid. Their spines creak as you open them and their pages lie as individually as a woman's hair on a pillow. So it is with most every book....

"Not that I've anything against e-books and Kindles. Some day I'll likely buy one and be thoroughly impressed. But can you throw it at the cat or flatten a roach, can you hide things in it, use it as a filing system, or dribble wax onto the back cover and stick a candle on it to enhance the atmosphere of a faraway room and, in those flickering shadows, make love?"
--Grant Buday, from his essay
"Old Paper"
in the latest issue of
Brick


News
Kobo Gets Harry Potter E-Books & More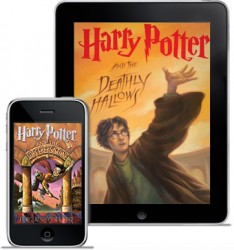 Harry Potter e-books will be available on Kobo devices after a deal that mirrors earlier agreements Pottermore struck with Amazon, B&N, Sony and Google. PaidContent reported that the e-books won't be sold directly through Kobo: "Instead, Kobo's website (which, for some reason, is currently illustrated with a picture of the Harry Potter books on the iPad) points users to the Pottermore store. Customers buy the e-books there and then link their Pottermore account to their Kobo account."

"Kobo is an increasingly powerful player in the e-reading market and we are delighted to have them on board," said Pottermore CEO Charlie Redmayne.

Rakuten, Kobo's Japanese parent company, also announced a $100 million investment in Pinterest.

"While some may see e-commerce as a straightforward vending machine-like experience, we believe it is a living process where both retailers and consumers can communicate, discover, and curate to make the experience more entertaining," said Rakuten CEO Hiroshi Mikitani. "We see tremendous synergies between Pinterest's vision and Rakuten's model for e-commerce. Rakuten looks forward to introducing Pinterest to the Japanese market as well as other markets around the world."

PaidContent observed: "In other words, Rakuten is excited about how enthusiastically Pinterest users clip and share items they might want to buy."

Quillblog called the investment "a move that could allow Kobo to expand its array of applications geared to 'social reading'.... [Kobo] views the investment as an opportunity to enhance existing community functions, including its Reading Life app, which allows users to share comments via Facebook and Twitter."

According to Kobo spokesperson Cerys Goodall, "We see amazing future opportunities with Kobo's focus on social reading, Pinterest's visual communication of things consumers love, and the e-commerce engine of Rakuten to one day create another avenue for consumers to engage online."



Simon & Schuster Settles E-Book Antitrust Suit with AGs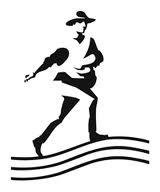 Simon & Schuster has settled the antitrust e-book price-fixing complaint filed by attorneys general in several states, becoming the third of the five publishers accused to reach an agreement, according to Cnet, which reported that U.S. District Judge Denise Cote granted a motion Tuesday to dismiss the publisher from the complaint. The terms were not provided in court documents. Hatchette and Harper Collins had previously settled.



Burkle Distributing B&N Stock
Barnes & Noble's share price dropped as much as 12% yesterday after Ron Burkle's Yucaipa Companies, the second-largest shareholder with more than 19% of the company's stock, "said two of its funds were distributing some shares of the stock," Reuters reported, adding that an SEC filing "did not say how many shares were involved or to whom they were being distributed."

B&N closed down $1.61 at $16.75 yesterday, after falling as low as $16.10 earlier, Reuters wrote.

The Wall Street Journal reported this morning that Burkle "will distribute a small percentage of his holding" to other investors in his Yucaipa funds, but "will continue to own the vast majority of his 19.77% stake and isn't selling any stock in the book retailer."



European Distribution for CreateSpace Writers
Self-published writers can now use Amazon's CreateSpace platform to distribute their print books in Europe through Amazon.co.uk, Amazon.de, Amazon.fr, Amazon.es and Amazon.it. Books will be available for same-day shipping and eligible for free shipping and Amazon Prime.

"Many self-published authors are still turning to literary agents to sell foreign rights to their books," paidContent noted. "In a move that could cut some agents out, Amazon now allows those authors to distribute their print books through European Amazon sites for free.... European access through Amazon might be enough to persuade some self-published authors to hold off on hiring that agent to handle foreign rights for now." Unlike the U.S., where Amazon provides limited bricks-and-mortar distribution options, the European version will be online only.



Meskis Among Colorado's '10 Most Influential Women'
Readers of the Denver Post chose Joyce Meskis, owner of the Tattered Cover Book Store as one of the 10 most influential women in Colorado.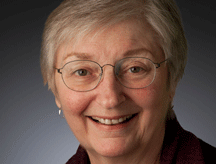 When asked what her proudest moment was, Meskis replied: "Personally, my daughters every minute of every day. Professionally, I can't speak to proud moments--rather one very intense moment comes to mind of profound relief and gratitude when the Colorado Supreme Court ruled on our First Amendment case in 2002."

Summing up her professional outlook, she observed: "Stay steady to principles and professional mission and never stop trying to do your very best in every way."



Children's Bookstores Love Books for Adults, Too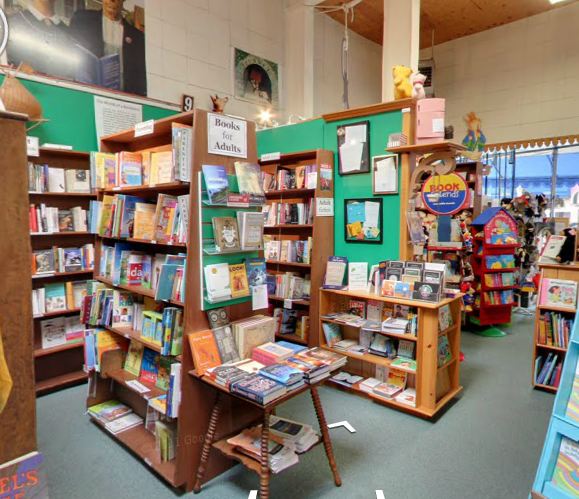 That adults love children's books is no secret, but Bookselling This Week discovered that "a growing number of kids' specialty stores are adding or expanding inventory to cater to the adults who accompany their best customers to the store. Whether it is to reinforce the message that reading is just as important for adults, or to fill a hole left by the closing of a nearby general bookstore, children's booksellers have met with success when devoting space to grown-up titles, too."

Hooray for Books!, Alexandria, Va., carries a small selection of adult titles. Co-owner Trish Brown "wanted to reinforce the message that parents read, too.... Sales have been great.... I've always been an admirer of small general bookstores that have a thoughtfully curated selection of children's books, and I'm hoping that we're able to accomplish the same thoughtfulness with our grown-up titles."

Carol Chittenden, owner of Eight Cousins, Falmouth, Mass., shelves adult titles wherever she can find the space: "We're searching for every cubic inch we can find without seriously disrupting our attractive floor plan or diminishing our respected children's collection."

Adult titles now represent about 20% of inventory at Bookbug, Kalamazoo, Mich., where co-owner Joanna Parzakonis said, "We now think of ourselves as somewhat of an 'inverse general bookstore.' "

Ann Seaton, store manager of Hicklebee's, San Jose, Calif., began offering a selection of adult titles (photo above) more than 20 years ago "almost like a sideline. It met the needs of the adults who came in with their kids, or for the children in their lives." The shop's space has expanded from eight shelves to 40. "Adult sales have grown proportionately with the increase in space. Though the growth has leveled off, sales from our adult section represents the third or fourth bestselling section in the store each month."



Notes
Image of the Day: Writing Moms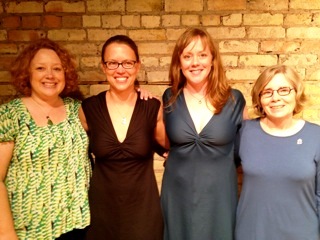 Kate Hopper recently celebrated the launch of her new book, Use Your Words: A Writing Guide for Mothers (Viva Edition), at the Loft Literary Center in Minneapolis, Minn. Hopper (second from right) is pictured here with (from left) contributors Anne Greenwood Brown, Sara Martin and Lucinda Cummings. The book features a foreword by Motherless Daughters author Hope Edelman.




Unsung Indie Bookstore Heroes: The Receivers
Politics & Prose Bookstore, Washington, D.C., paid tribute to "some unsung heroes at P&P--staff members who work behind the scenes and are equally important to the store's operations"--the receivers.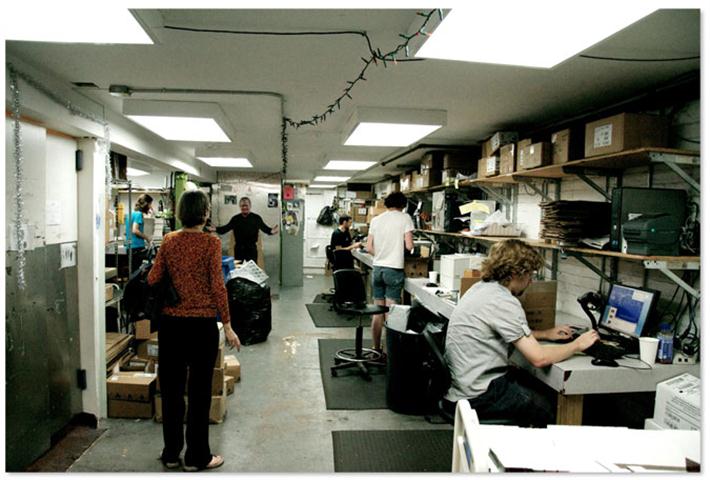 "Downstairs in a windowless room with concrete floors (and occasional loud music) is where our crackerjack receiving team handles receiving and shipping. Led by Adam Waterreus, our receivers get a daily workout unloading boxes from delivery trucks in the morning. The boxes can number as many as 150 a day during the holiday season. Unpacking the books, the receivers enter each title into the store's inventory system, attach price tags to each copy, and then deliver the books to the floor to be displayed and shelved.

"That's not all. They also pack up and ship books to customers and assemble the copies that need to be returned to publishers. It's a strenuous job but one that requires great attention to detail.... No matter what job they're doing, our receivers add immeasurably to the personal service that customers have come to expect at P&P, even if much of their work remains out of public view. Simply put, the store could not survive without these dedicated and enterprising staff members."



Ken Rhodes Joining NBN International
Ken Rhodes has been named general manager of NBN International. He is currently director of international sales and global academic marketing at Bloomsbury and earlier was group sales and marketing director at Continuum.
Rhodes replaces Sheila Bounford who resigned after eight years with NBNi. Industry consultant Anthony Finn will continue to devote three to four days a week as interim general manager until Rhodes arrives this summer.


Book Trailer of the Day: Father's Day
Father's Day: A Journey into the Mind and Heart of My Extraordinary Son by Buzz Bissinger (Houghton Mifflin Harcourt).


Media and Movies
Media Heat: Eric Klinenberg on CBS's Sunday Morning
Tomorrow morning on the Weekend Today Show: Ted Williams, author of A Golden Voice: How Faith, Hard Work, and Humility Brought Me from the Streets to Salvation (Gotham, $26, 9781592407149). He will also appear on Fox's Huckabee Show.

Also on Huckabee: A.J. Jacobs, author of Drop Dead Healthy: One Man's Humble Quest for Bodily Perfection (Simon & Schuster, $26, 9781416599074). He will also appear on NPR's Whad'Ya Know.

---

Tomorrow on NPR's Weekend Edition: Jack Hitt, author of Bunch of Amateurs: A Search for the American Character (Crown, $26, 9780307393753).

---

Sunday on CBS's Sunday Morning: Eric Klinenberg, author of Going Solo: The Extraordinary Rise and Surprising Appeal of Living Alone (Penguin Press, $27.95, 9781594203220).



Movies: Sorkin Writing Steve Jobs; Cloud Atlas Pics
Aaron Sorkin (The West Wing, Moneyball, The Social Network) will be the screenwriter for a movie based on Walter Isaacson's biography Steve Jobs. The New York Times reported that Sorkin's agreement with Sony Pictures Entertainment "to proceed sets the stage for a film that is likely to come together quickly, given the speed with which Mr. Sorkin has written past projects, and the weight of a producing team that includes Mark Gordon, Guymon Casady of Management 360 and Scott Rudin. Mr. Rudin was also a producer of The Social Network."

---

Warner Bros. released photos from the film adaptation of David Mitchell's Cloud Atlas, which will open December 6. Indiewire reported that the project "is being written and co-directed by Tom Tykwer (Run Lola Run), and The Wachowskis, with Halle Berry, Tom Hanks, Hugo Weaving, Keith David, Susan Sarandon, Ben Whishaw, Jim Broadbent, David Gyasi and several others in a variety of roles.



Books & Authors
Awards: Andrew Carnegie Medals for Excellence
Finalists for the first annual Andrew Carnegie Medals for Excellence in Fiction and Nonfiction have been announced. Winners will be named June 24 during the American Library Association's annual conference in Anaheim, Calif. Authors of the two winning titles will each receive a $5,000 cash prize, with $1,500 going to each of the four remaining finalists. This year's shortlisted titles are:

Fiction
The Forgotten Waltz by Anne Enright (Norton)
Lost Memory of Skin by Russell Banks (Ecco)
Swamplandia! by Karen Russell (Knopf)

Nonfiction
Catherine the Great: Portrait of a Woman by Robert K. Massie (Random House)
The Information: A History, a Theory, a Flood by James Gleick (Pantheon Books)
Malcolm X: A Life of Reinvention by Manning Marable (Viking Penguin)



Book Brahmin: Mark Harril Saunders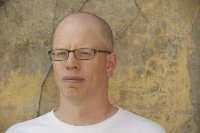 Mark Harril Saunders is the author of Ministers of Fire (Swallow Press, May 21, 2012), a literary thriller that opens in Afghanistan in 1979 and ends in the streets of Shanghai in the months after 9/11. The son of a diplomat, Saunders began his novel with an imagined version of an actual event--the murder of the U.S. ambassador to Kabul--that had a direct effect on his family. (The recent escape from house arrest of Chen Guangcheng, the blind human rights lawyer in China, bears an eerie resemblance to his book.) He holds an MFA from the University of Virginia and has traveled extensively, worked on Capitol Hill, in bookselling and in publishing. He is currently director of marketing at the University of Virginia Press and lives in Charlottesville, Va., with his wife and three children.
On your nightstand now:
Parallel Stories by Peter Nadas; Changing My Mind by Zadie Smith; The Fear Index by Robert Harris; The Third Reich by Roberto Bolaño; Invitation to a Beheading by Vladimir Nabokov; and The Life of Graham Greene, Vol III by Norman Sherry.
Favorite book when you were a child:
I wasn't as big a reader as you might expect, but that changed when my father suggested Great Expectations and East of Eden when I was 12 or 13. He could quote at length from Dickens, and the Steinbeck book had a brothel in it, so those novels really got me started seriously reading. When it came to books, I guess I had a semi-Victorian childhood.
Your top five authors:
I'm tempted to punt on that one unless I can split them into classics and (relative) contemporaries:
Contemporaries: Robert Stone, Roberto Bolaño, John Banville (and his pseudonym, Benjamin Black), Philip Roth, John le Carré.
Classics: Conrad, Hemingway, Faulkner, Tolstoy, Graham Greene.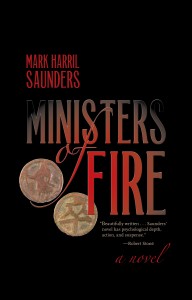 Book you've faked reading:
I was a publisher's sales rep, so literally thousands.
Book you're an evangelist for:
The Siege of Krishnapur by J.G. Farrell. When something terrible happens, I always wonder how long it will take until we can take some refuge in humor. Farrell's novel is a brave example of that. After I discovered the book in an old British edition, I wrote to publishing friends and to Farrell's biographer Lavinia Graecen trying to get it reprinted. Finally, the New York Review Books imprint did it on their own. There's what programmers call an "easter egg" to the book in Ministers of Fire.
Book you've bought for the cover:
The boxed set of The Man Without Qualities by Robert Musil. Almost too beautiful to read.
Book that changed your life:
Dog Soldiers by Robert Stone. A bookseller who worked with me at Politics & Prose turned me on to Stone's novel, which convinced me that you could tackle the themes of Conrad with a Beat sensibility.
Favorite line from a book:
"In the destructive element immerse." --from Lord Jim by Joseph Conrad.
Book you most want to read again for the first time:
I read Robert Penn Warren's All the King's Men for the first time in the basement of College Hall at the University of Pennsylvania. I know it because I was so blown away that I actually wrote the location and date inside the cover.
Memorable character in a novel:
Widmerpool in Anthony Powell's A Dance to the Music of Time. He is creepy, monstrous and sympathetic, Dickensian and horribly modern all at once. (And, believe it or not, he gets the girl.)


Book Review
Review: The Watchers
The Watchers by Jon Steele (Blue Rider Press, $26.95 hardcover, 9780399158742, May 29, 2012)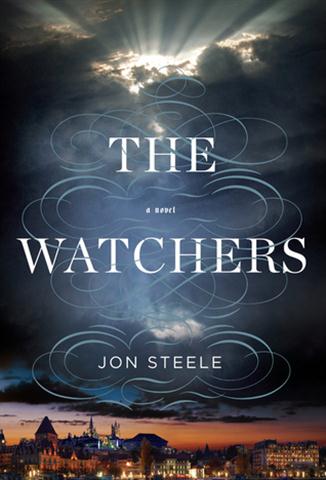 Marc Rochat is a slightly disabled young man who spends his evenings in the tower of a cathedral in Lausanne, Switzerland. He bears a heavy responsibility: "This is the last good place in a world of terrible sadness," his predecessor explains to him. "You must never fail to call the hour, you must always protect the bells and call the hour." And if he happens to engage the bells in conversation while he's guarding them, well, anyone can see he's a true innocent--a little slow, maybe (or maybe not), but sweet and harmless.
Rochat is the emotional center of Jon Steele's debut novel, The Watchers, and his intimate connection to Lausanne Cathedral is driven home in one scene after another. It won't take you long to figure out that Rochat has been groomed for his postion as le guet--"the watchman," loosely translated--but by whom, and for what purpose?
Naturally, it has something to do with the other two people who are drawn to the cathedral: Katherine Taylor, a call girl on retainer to some of the world's wealthiest men, and Jay Harper, a British detective in the classic rumpled knight errant mold who--for some reason--can't remember much about his life before he showed up in Lausanne but is capable of quoting poetry off the top of his head. Stock characters straight from the bin, sure, and it doesn't help that both of them share Rochat's habit of talking out loud to themselves. (For one character, it might be a useful expository trick, but with all three characters doing it, it becomes a distracting affectation on Steele's part.)
Emotional depth isn't really the point, though. The characters' primary function is in service of Steele's big narrative idea, which veers deep into Dan Brown territory by way of the apocryphal Book of Enoch, an ancient text describing a race of rebellious angels who consorted with human women, creating the half-breeds of the Nephilim. Steele plunges wholeheartedly into this mythology, infusing it with modern permutations--with Harper's hard-boiled skepticism a mirror for readers' own likely reluctance to suspend disbelief. From the moment he first sees her, Rochat is convinced Katherine is a "lost angel," and not just metaphorically. One of the questions propelling The Watchers towards its climatic showdown is: How right is he? Steele teases his answers out slowly at first--perhaps a bit too slowly for some readers' tastes--but once he's got everything lined up the way he wants it, the final act is pure blockbuster. --Ron Hogan
Shelf Talker: Jon Steele's take on the alternative theological thriller blends the legends of a suppressed ancient text with pulp noir archetypes and a sweet but simple man on the side of the angels.


Deeper Understanding
Robert Gray: Sometimes the Books We Must Read Find Us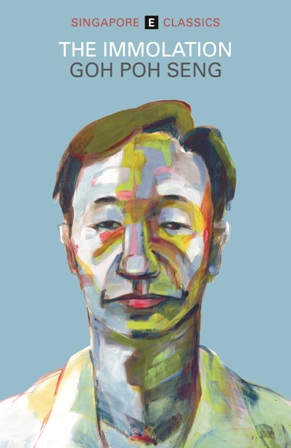 How do we find the books we must read if we don't even know they exist? Consider the play Boom by Jean Tay or classic Singaporean novels The Immolation by Goh Poh Seng and Glass Cathedral by Andrew Koh. These are all extraordinary reads that found me this spring because I happened to write a column about Booksactually, an indie bookseller in Singapore.

Shortly thereafter, Felicia Low, rights and marketing manager for Epigram Books, contacted me. "Like Books Actually, we are a local entity, often struggling against the grain to get literary titles published when so many out there are waiting for the next big celebrity biography," she wrote.

Epigram publishes fiction, plays, poetry and children's books (including Adeline Foo's popular Diary of Amos Lee series), and, its website notes, "as we are a Singapore publishing house, we also reflect our nation's mad obsession with food by publishing both recipe and food guides." This year Epigram also started the Wee Editions imprint to support Singapore designers, photographers and artists through a series of compact coffee table books.

Felicia and I exchanged a few e-mails. Some books eventually arrived at my office. I started reading them. That's how this ceremony begins, and now yet another vista in our larger-than-we-imagine-it-is book world has opened before me.

I liked the books I read so much that my curiosity was sparked regarding their source. Who better to ask than Edmund Wee, CEO and publisher of Epigram Books?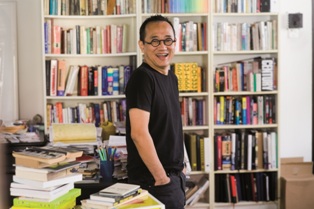 "Like most countries, the big book publishers in Singapore publish textbooks, educational and academic books," he observed. "Literary titles form only a small percentage of their total output. It is the independent publishers who take on the literary slack. The demand for novels and short stories is admittedly weak because of their less-than-sparkling quality. But it has to start somewhere. (In fact, in the late '60s and early '70s, there was the stirring of a literary movement. But in the rush for nation building, it was sidetracked and never really recovered.) Epigram Books believes it can be put back on track and needs to."

In addition to Singapore, Epigram sells books in Malaysia, Hong Kong and Dubai in their original editions. Wee said that Hachette India "bought the country rights for the Indian sub-continent for our Diary of Amos Lee titles. The translation rights for the Amos Lee series have also been sold to Indonesia and Mainland China. Before the sale to China (for 10,000 copies each for the first three Amos Lee titles), the best market outside Singapore was India. After our recent trip to Bologna, we have had interest from publishers in France, Canada, Portugal, the Czech Republic, Slovakia and Japan for our Amos Lee and Archibald titles."

Epigram's new Singapore distributor will take orders from bookshops in Malaysia, Brunei, Philippines, Indonesia, Thailand, Laos, Cambodia, Myanmar and Vietnam. "We are in the process of finding distributors for other countries," Wee noted. "Meanwhile, we have outsourced our sales of foreign rights to a newly established literary agency based in France called Hen&ink."

Distribution is just one of the innumerable challenges indie publishers face all over the world. According to Wee, "Many of the independent publishers I have met from countries in Africa, the Middle East, South and Central America, eastern Europe and Asia face the same problem of having limited financing, reluctant external distributors and non-existent marketing budgets."

Other obstacles include "practically everything imaginable from start to end. It's difficult persuading established writers (including their out-of-print titles) to switch; it's hard finding experienced editors; it's costly (per unit) printing such small volumes; and it's tiresome having to keep accounts. But we know these challenges are only temporary. In a few years, we are confident of establishing ourselves and look to publishing the Great Singapore Novels."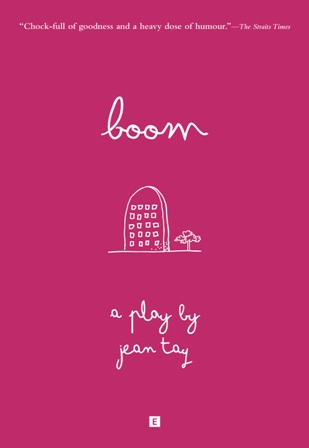 Why does he do it? What's the reward? "When we uncover a gem of a novel and when we see our books become bestsellers. Ultimately, it is to develop a rich literary culture," Wee observed. "You will never truly know a country through its news reports but through its novels. Apart from the occasional in-depth feature, nearly all news coverage is superficial.

"For example, I would never have known about the link between the CIA and ISI if not for David Ignatius's Bloodmoney or of the straight-edge underground music scene in New York if not for Eleanor Henderson's Ten Thousand Saints or the social and ethnic conflicts in contemporary Los Angeles if not for Hector Tobar's The Barbarian Nurseries.

"Outside of the U.S., two recent novels by Pakistani and Ethiopian writers have given me an insight into the countries they wrote about. Daniyal Mueenuddin's In Other Rooms, Other Wonders gave a penetrating account of life among the servants and children of a landlord in Pakistan. Similarly, Sulaiman Addonia's The Consequences of Love opened my eyes to understanding how Saudi Arabia works."

Sometimes the books we must read find us, if we're paying attention.--Robert Gray (column archives available at Fresh Eyes Now)

photo: Nicholas Leong