Shelf Awareness for Friday, September 7, 2012

Quotation of the Day
Salman Rushdie: Honoring the Courage of Indie Booksellers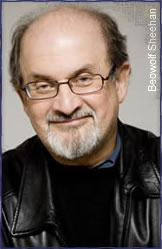 "I have never ceased to be grateful for what the independent booksellers of America did in 1989 and, now that I have finally been able to tell the full story of that battle, I am glad to be able to honor your courage and give you all your due, both in the pages of my book and in what I will say about it when it is published. This is just to thank you personally. It was a privilege to be defended by you, and I have been trying, and will continue to try, to be worthy of that defense."


News
Judge Approves Department of Justice Settlement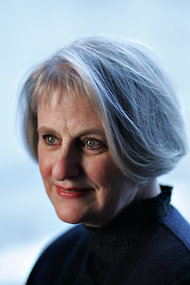 Fasten your e-seatbelts. Yesterday federal district court judge Denise Cote approved the settlement the Justice Department reached with three of the five publishers that it sued, along with Apple, charging collusion in the adoption of the agency model for e-book pricing. The changes are supposed to go into effect in one week, but Apple, which is contesting the Justice Department suit, has said it will appeal approval of the settlement. Amazon has indicated that it will return to aggressive price discounts, which in many cases meant $9.99 for e-book versions of new hardcover titles.

The settlement requires Hachette, HarperCollins and Simon & Schuster to end their current sales agreements with retailers for e-books for the next two years, giving retailers full "discretion" over e-book pricing during that period. (There are some limits on retailers' ability to sell e-books at rock-bottom prices.) Publishers also cannot make retailers accept a "most favored nation clause" for five years.

In a 45-page opinion, the judge approved the settlement as presented by the Justice Department and dismissed the objections of the many people and groups who made public comments. Except for a short quotation from Emily Dickinson about the value of books, the opinion read much like the Justice Department's recent rejection of objections, finding all arguments against its conclusions unreasonable and presenting its "solution" as the only effective method of remedying the situation.

Concerning the two-year period when retailers can charge whatever they want for e-books, the judge wrote: "The Government reasonably describes these time-limited provisions as providing a 'cooling-off period' for the e-books industry that will allow it to return to a competitive state free from the impact of defendants' collusive behavior. The time limits on these provisions suggest that they will not unduly dictate the ultimate contours of competition within the e-books industry as it develops over time."

A Justice Department spokeswoman commented: "The department is pleased the court found the proposed settlement to be in the public interest and that consumers will start to benefit from the restored competition in this important industry."
photo: Fred R. Conrad/The New York Times


Amazon Debuts New Kindles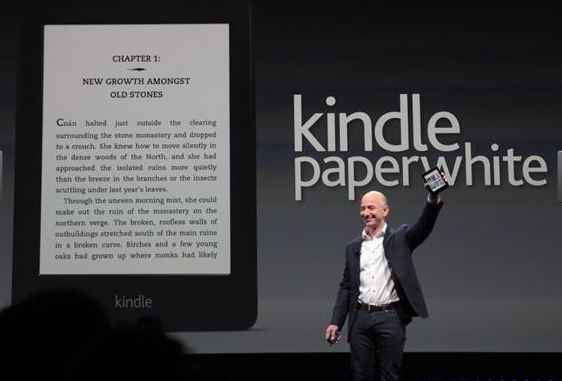 Jeff Bezos took the stage in an airport hangar in Santa Monica, Calif., yesterday to announce a range of new Amazon Kindle products. The showpiece of the presentation, Kindle Fire HD, comes in two sizes: 8.9" (16 GB, $299; 32 GB with 4G, $499) and 7" (16 GB, $199). According to the New York Times, "Mr. Bezos continually compared the Kindle Fire HD with Apple's iPad, talking about both the features of his tablet and its price." Among the Kindle Fire HD's new features: Whispersync that allows readers to alternate seamlessly between reading and listening (via Audible.com) to an e-book; X-Ray, for movies and books, which provides information from IMDB and other sources with a fingertap; and FreeTime, an app that allows parents to control children's use of the device. According to ZDNet, all Kindle HD devices will display ads on the lockscreen when the device is not in use.
Also available is a new version of the Kindle Fire, with a faster processor and with a lower price tag ($159).
Amazon's new e-reader, Kindle Paperwhite ($119; 3G, $179), is thinner than previous Kindle e-readers, and has a backlit, higher-resolution touchscreen. A new feature here is "Time to Read," which tracks the user's reading speed and provides an estimate of how long it will take to finish a chapter, or the entire book.
Amazon's least-expensive Kindle is now the Touch, at $69, with a new matte-black finish and new fonts, and available only in an ad-supported version.
As always, Bezos did not provide sales statistics (though he claimed Kindle Fire has 22% market share), but he did note, "We want to make money when people use our devices, not when they buy our devices."
During the presentation, Bezos also touted Kindle Direct Publishing services and the new Kindle Serials, which allows readers to receive a book in installments.


Ingram to Distribute Kobos to ABA Stores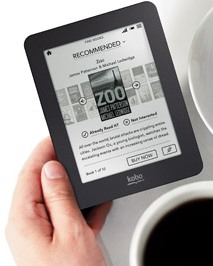 Ingram Content Group will be the exclusive distributor of Kobo e-readers to American Booksellers Association members as part of the new partnership between Kobo and the ABA, announced last week. The three parties have created a "special launch incentive" for stores that includes free displays and demo devices, a cash bonus for participating, rebates for sell-through and product returnability.
Only yesterday Kobo introduced a new tablet and two new e-readers.
ABA CEO Oren Teicher commented: "Ingram's program reflects the company's deep understanding of the indie bookselling channel and a clear commitment to helping independents continue to put great reads in the hands of their customers, in whatever format they want. Effective distribution of Kobo's e-readers is obviously critically important to the success of this program, and Ingram has the proven skills to help indies meet the needs of their customers."


Graphic Arts Books Buys Trade Titles from Pruett Publishing
Graphic Arts Books, Portland, Ore., has acquired the trade titles and publishing rights of Pruett Publishing Company, Boulder, Colo., and will use them to build and expand its WestWinds Press imprint in its continuing effort to make it "a strong regional publisher throughout all parts of the U.S."
Pruett has published hundreds of western regional titles, more than 50 of which are still in print. Pruett titles include Magpie Rising by Merrill Gilfillan, which won the PEN Martha Albrand Award for a first book of nonfiction; A Colorado History; Tucson Hiking Guide; and The Earth Is Enough by Harry Middleton and Tomboy Bride by Harriett Backus, both among the company's bestselling books.
Pruett was founded in 1954 by Fred Pruett, a former professor of journalism at the University of Colorado. In 1982, Pruett's son, Jim Pruett, went to work for the house, eventually taking over its ownership and operation. Jim Pruett commented: "My wife, Mary, and I are retiring from publishing, but we want the legacy of Pruett's titles and authors to live on. Graphic Arts Books is a great fit for Pruett Publishing. They will publish the books we have recently contracted, and any titles needing reprinting will be done quickly."
Douglas Pfeiffer, publishing director at Graphic Arts Books, noted that the company will add "the Pruett Series" to each title as it reprints or reissues these titles, saying, "Jim and I have known each other for a long time, and keeping the Pruett name associated with these titles was an important decision we made together."


Notes
Image of the Day: 'No Reggae, No Cry'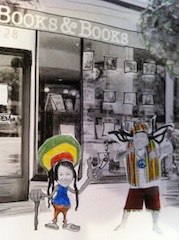 After a summer of Jack McKeown playing a lot of reggae over the sound system in Books & Books Westhampton Beach, N.Y., younger staff "took their revenge," he wrote, in the form of the cartoon (at r.) depicting him and co-owner Denise Berthiaume in rasta regalia. In addition, summer staffer Rachel Whittemore, safely on her way back to college, wrote lyrics for a song called "No Reggae, No Cry," to be sung to the tune of Bob Marley's "No Woman, No Cry."

The first verses:

Said remember when we used to sit in the cash wrap in Booktown
Oba, observing all the kidlets
As we would mingle with all the Hamptonites we meet
Wealthy customers we had, customers we lost
Along the way
In this high season, you can't forget your shift
So dust the shelves I say

Said, said, said I remember when we used to sit in the cash wrap in Booktown,
And then Denise would sort the Merrymakers
Hard wood floors shining through the night
Of which I'll swifter for you
My books are my only carriage
So I've got to push through
But while I'm on break

Followed by this refrain:

Everyone's gonna read alright.




Bob Werner Winner of NEIBA's Saul Gilman Award
Bob Werner of Macmillan, who has won the Saul Gilman Award, honoring "outstanding service" by a sales rep to New England independent bookstores and sponsored by the New England Independent Booksellers Association, has several unusual connections with the award. For one, he knew Saul Gilman, who years ago called on the store where Werner worked as a bookseller. Also, this marks the second time Werner has been honored in this way by booksellers: in 2010 he won the Helmuth Sales Rep of the Year Award, sponsored by the New Atlantic Independent Booksellers Association.
In a letter to NEIBA members, Werner wrote in part that while he worked at the Harvard Coop, Cambridge, Mass., in the 1970s, Gilman was the Simon & Schuster rep "and was very kind to me as a young bookseller, giving me galleys to read and insight into the book business. In many ways, knowing him and watching him do his work was an inspiration to me to be a book salesman someday."
He will be recognized at the NEIBA Fall Conference October 3-5 in Providence, R.I.


New World Book Night Video Spotlights Southeast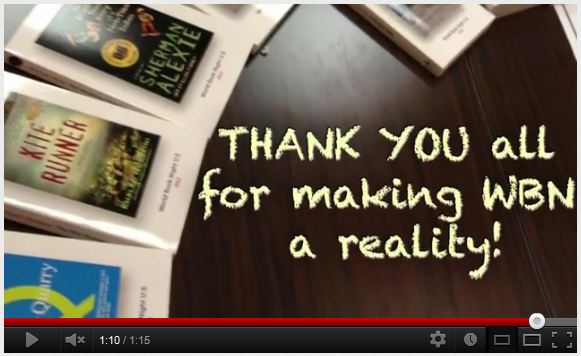 In honor of the Southern Independent Booksellers Alliance Trade Show, which starts today in Naples, Fla., World Book Night in the U.S. has posted its second regional video on YouTube. This one features booksellers, librarians and book givers in the Southeast and covers everything from pre-WBN bookstore receptions to the big night itself, this past April 23. A Midwest video goes up next week.

Executive director Carl Lennertz added: "My only regret was that Lyn Roberts of Square Books didn't keep a copy of her World Book Night punch recipe!"




ABFFE Readies for Banned Books Week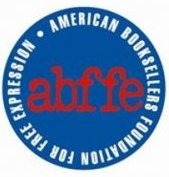 The American Booksellers Foundation for Free Expression continues to plan for the 30th annual Banned Books Week, September 30-October 6. ABFFE projects include an Internet read-out from challenged titles on YouTube and an online auction of original children's art that will be conducted on eBay.
For the auction, ABFFE is still accepting donations of art. ABFFE is also holding a sale on buttons, bookmarks and other promotional material that can be used during Banned Books Week. Orders placed in the next two weeks can be delivered in time for Banned Books Week.


Book Trailer of the Day: Unwholly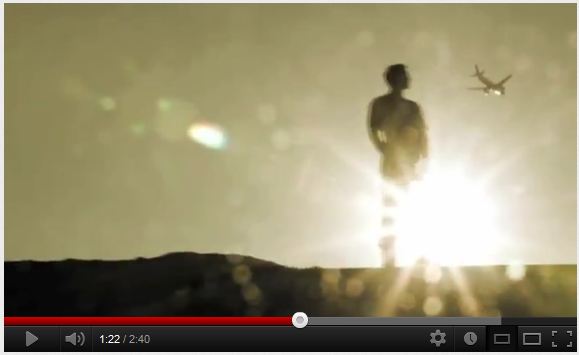 Unwholly by Neal Shusterman, the sequel to Unwind (S&S Books for Young Readers).


Media and Movies
Media Heat: Bob Woodward on The Price of Politics
This morning on Imus in the Morning: Alan Colmes, author of Thank the Liberals For Saving America (Hay House, $19.95, 9781401940546).
---
This morning on MSNBC's Morning Joe: David Maraniss, author of Barack Obama: The Story (Simon & Schuster, $32.50, 9781439160404).
---
Tonight on ABC's 20/20: Bob Woodward, author of The Price of Politics (Simon & Schuster, $30, 9781451651102).
---
Tomorrow on CNN's Weekend Early Start with Randi Kaye: Kim Kavin, author of Little Boy Blue: A Puppy's Rescue from Death Row and His Owner's Journey for Truth (Barron's Educational Series, $22.99, 9780764165269).
---
Tomorrow on NPR's Where We Live: Eric Klinenberg, author of Going Solo: The Extraordinary Rise and Surprising Appeal of Living Alone (Penguin Press, $27.95, 9781594203220).
---
Sunday on NPR's Weekend Edition: Lynn Povich, author of The Good Girls Revolt: How the Women of Newsweek Sued their Bosses and Changed the Workplace (PublicAffairs, $25.99, 9781610391733).


Movie Trailer: Breaking Dawn, Part 2
A new, 90-second trailer for The Twilight Saga: Breaking Dawn Part 2 aired last night during MTV's Video Music Awards. The movie opens November 16.


Movies: 'Handpicked Feast of 11 Fortifying Films' for the Fall
Word&Film previewed its "handpicked" favorite book-to-film adaptations for the fall, noting: "With the season of air-puffed action flicks and empty-calorie comedies behind us, substance deprivation has begun to set in something fierce. Fortunately, as reviews surface from the Telluride and Venice Film Festivals, it's clear that a feast of heartier fare will be on the menu (and movie marquees) throughout the rest of the year."



Books & Authors
Awards: Guardian First Book Longlist
"Big U.S. hits line up against British poetry and Irish short stories" on this year's longlist for the £10,000 (US$15,900) Guardian First Book Award--open to all first-time authors writing in or translated into English, across all genres. Reading groups in the U.K., run in partnership with bookstore chain Waterstones, will now help the panel pick a shortlist, which will be announced in late October. The winner unveiled on November 29.



Book Brahmin: Phil Cousineau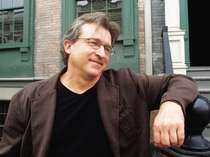 Phil Cousineau is an independent filmmaker, photographer, worldwide lecturer, adventure travel guide and a television host for Global Spirit, a 10-part series currently airing on PBS. He has published more than 25 books, including The Art of Pilgrimage, The Hero's Journey: The Life and Work of Joseph Campbell, Stoking the Creative Fires and The Olympic Odyssey: Rekindling the Spirit of the Ancient Games. His latest book, The Painted Word (with artwork by Gregg Chadwick), to be published by Viva Editions on September 11, 2012, is his follow-up to Wordcatcher: An Odyssey into the Weird and Wonderful World of Words. He is a Fellow of the Joseph Campbell Foundation and lives with his family in San Francisco, where he coaches youth baseball.
On your nightstand now:
Memories Look at Me by Tomas Tranströmer. This short book by the Nobel Prize winner was written after he endured a stroke that left him bereft of speech. It is lyrically beautiful and almost agonizingly clear in its confrontation with life and death, all inspired by jewel-like anecdotes about growing up in Sweden. Helen of Troy by Bettany Hughes. This long but eloquent and controversial book has provided a great deal of academic background for my own upcoming Who Stole the Arms of the Venus de Milo?, which is why I've read it twice. Video Nights in Kathmandu by Pico Iyer. I reread one of Pico Iyer's travel books every year in preparation for my participation in the best travel writing conference in the country, the one staged by Book Passage, in Corte Madera, Calif.
Favorite book when you were a child:
Adventures of Huckleberry Finn by Mark Twain. We read this book out loud as a family and then took a road trip to Hannibal, Mo., so we could visit the small town where Twain grew up. This book taught me about the beauty of spoken speech rendered as it is, not as it should be.
Your top five authors:
Mark Twain, for the above reasons. James Joyce, because he was Irish-Catholic like me and taught me about the possibilities of reinventing the English language. Milan Kundera, for his sensuality mixed with politics. Philip Levine, for mythologizing the Detroit factory life, where I spent four years during college. James Salter, for being the Best Unknown Novelist in the world, and the sexiest.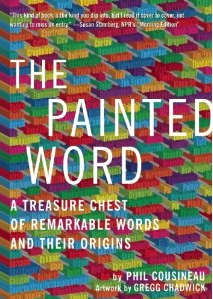 Book you've faked reading:
A Brief History of Time by Stephen Hawking, which I began three times but could never finish. Whenever I refer to the book, I say that I tried but couldn't finish it. My old friend, mythologist Joseph Campbell, once advised me, "Never finish a book that bores you. There are too many other marvelous books in the library."
Book you're an evangelist for:
Jack Gilbert's Collected Poems. His poems are pellucid, clear as the Greek mornings where most of them were written, and unsentimental, a rare quality in poets.
Book you've bought for the cover:
The University of California Press edition of Moby Dick with the gorgeous woodcut. I already have three other editions, including the one I inherited from my father, but just had to have that one.
Book that changed your life:
James Joyce's Portrait of an Artist as a Young Man, because I was living in Dublin in the mid-1970s and trying to decide between going home to Detroit and staying in Ireland. An elderly Irish woman in the B&B where I was staying made me some tea and scones and handed me a copy of Joyce's Portrait, saying, "You need to read this." She was right. I stayed in Ireland.
Favorite line from a book:
"The heaventree of stars hung with humid, nightblue fruit." --From Ulysses by James Joyce.
"I want to do to you what spring does to the cherry blossoms." --Pablo Neruda, from the love sonnets.
Book you most want to read again for the first time:
A Sport and a Pastime by James Salter. I reread this book almost every year and every time I wish I had just stumbled across it, say, in Shakespeare and Company bookstore, where I first found it.
Book you suggest beginning writers to read:
Becoming a Writer by Dorothea Brande, circa 1939. This is the most encouraging and yet unapologetically tough primer for writers I've ever come across. This is a book for writers who are unsure if they should write or if they have anything to say; she says if you are unsure, don't write. If you really something to say, let it in, let it out.
Book you recommend for beginning journalists:
Who Stole the News? by Mort Rosenblum. The truest, most impassioned book available today on the realities of journalism, in print and on the Internet. Rosenblum was an A.P. correspondent for almost 40 years and editor of the International Herald Tribune. If you want a history and a prophecy about the future of reporting, read this book.


Book Review
Review: The Great Partnership: Science, Religion, and the Search for Meaning
Great Partnership: Science, Religion, and the Search for Meaning by Jonathan Sacks (Schocken, $28.95 hardcover, 9780805243017, September 11, 2012)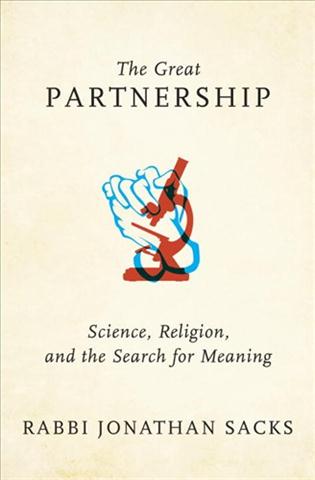 Near the end of The Great Partnership, Jonathan Sacks, chief rabbi of the U.K.'s main Orthodox movement, admits his aim is not to convert the most ardent supporters of "new atheists" like Richard Dawkins and the late Christopher Hitchens. Instead, he offers serious readers an examination of the most profound issues of faith and science that is both intellectually rigorous and generous in spirit.
With an impressive range of scholarship that extends far beyond the Jewish tradition--even acknowledging his debt to atheist philosophers like Sir Bernard Williams (with whom he studied at Cambridge)--Sacks marshals an array of arguments for the proposition that "we need both religion and science; that they are both compatible and more than compatible." He strives to convince us religion doesn't require "the abdication of the intellect, a silencing of critical faculties." Whether or not one agrees with all of his conclusions, The Great Partnership is elegant proof of the assertion.
Early in his argument, Sacks sets up a dichotomy between the analytical modes of science and religion, tracing the split to the clash between the left-brained world of the Greek philosophers and the right-brained world of the Hebrew Bible. "Science takes things apart to see how they work," he writes. "Religion puts things together to see what they mean." While he concedes it's possible to live a perfectly happy, moral life without religious faith, he contends that in such a life that essential dimension of meaning is missing.
In prose that's both stately and accessible, Sacks devotes extensive discussion to topics like evolution, the problem of evil and the excesses of religion. He explicitly refrains from offering elaborate philosophical proofs for the existence of God, calling such an effort "misconceived." It's less important for Sacks to prove that a divine being exists than to live as if one does; thus, he mostly avoids direct confrontations with the more polemical statements of Dawkins and company. He does, however, single out for criticism Sam Harris's denunciation of "religious moderates" and call for a hostile encounter between fundamentalists and atheists--the unappealing extremes between which Sacks steers with considerable dexterity.
Whether or not the thinking that animates The Great Partnership sparks the "strong, vigorous, challenging dialogue" Rabbi Sacks welcomes, followers of all the Abrahamic religions will find both inspiration and challenge in this stimulating book--and likely even deeper meaning in their respective faiths. --Harvey Freedenberg
Shelf Talker: A British rabbi sets out to reconcile the worldviews of science and religion in this intellectually stimulating work.


Deeper Understanding
Robert Gray: 'Our Book Community Is Always Telling New Stories'
"The story of Avid Bookshop is still being written and we'll get to watch the creation of an indie bookshop through the window of social networking. Our book community is always telling new stories," I wrote in Shelf Awareness almost three years ago. I'd just returned from the Southern Independent Booksellers Alliance trade show in Greenville, S.C. That was where I first met Janet Geddis, now the proud owner of Avid Bookshop, Athens, Ga., which opened last fall.

At the 2009 SIBA show, I participated in an ABA panel about indie booksellers using social media and we happened to display Geddis's blog I'm an Avid Reader on the big screen as an example of how even a prospective bookseller was building her community online in anticipation of a bricks-and-mortar future.

What I didn't know, however, was that she happened to be sitting in the front row. Still in the early planning stages of her bookseller dream then, Geddis was envisioning a time when she could host events and handsell, but was also keenly aware--as she told me--that "for now I have to bide my time and wait for the stars (and dollars) to align. Though I'm usually rather impatient, this process of planning a bookstore has taught me to take my time and lay the proper groundwork before jumping in."

The years have passed by and this weekend I'm in Naples, Fla., for SIBA's 2012 trade show. Coincidentally, the first bookseller I saw yesterday in the hotel lobby was Geddis, though we'd actually communicated by e-mail last week after I found myself wondering what she recalled about that first encounter in Greenville. Seems like yesterday. Seems like forever.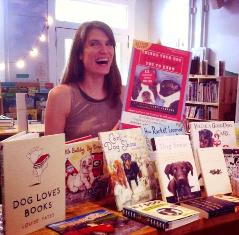 "I had such a nostalgic little moment reading that Shelf Awareness article from 2009," she replied. "In some ways, I feel very much like that completely green, naive, and hopeful prospective bookseller; in other ways, I can't believe how far I've come and how much I've learned. Remember being in high school and being told, 'You think this is hard? Wait 'til you start college!' And then you were in college and felt as if things were easier than you'd expected based on everyone's warnings. 'Well, maybe college is going smoothly. But wait 'til you do grad school or get your first real job!'

"Every step of my life, I've come to learn to heed others' scary warnings less and less. So you can imagine that by the time I was embarking on my plan to open a bookstore and was told over and over how difficult it was, I was getting a little cocky. I've encountered each phase of my life with a chorus of cautionary voices in the background. So when I pronounced that I would be opening a bookshop, I dismissed many--not all!--of the experienced folks who told me I'd have to say goodbye to life as I knew it, at least for a while."

With perspective gained from hard-won experience, she admitted that she now feels "pretty foolish for not believing everyone, because--oh my gosh!--this is so much work and so difficult and so overwhelming. I work way more than I'd expected to, and my to-do list grows exponentially as I barely get a chance to check one thing off a week. My feet hurt at the end of the day, and my old schedule (working when and where I wanted) is long gone."

That might sound like disillusionment to someone who has not been called to the bookselling life, but we know better. Geddis quickly clarified: "I have never come close to being so fulfilled and happy with my job. I look forward to going into work each day, and I love talking about books with my energetic, loveable staff and my energetic, loveable customers. It's hard to pull myself away from the shop in the evenings because there are more conversations I want to have, more books I want to alphabetize, more kids I want to read to. All my friends and family know how much I adore my adopted hometown of Athens, and recently I've begun looking at Avid Bookshop as a sort of love letter to this amazing place."

The rewards of an indie bookseller's life may often be tempered by unpredictable complications and hard work, but bookselling is still one of those rare vocations that can be absolutely irresistible.

"All in all, I have barely hit the tip of the iceberg when it comes to my business," she concluded. "I've learned so much in the last five years and would not trade a moment of the journey. Now it's time to get down to the beach to soak up the last rays of summer and take in all that delightful, inspiring energy of my fellow booksellers." Sounds like another great new story. --Robert Gray, contributing editor (column archives available at Fresh Eyes Now)