Shelf Awareness for Tuesday, November 13, 2012

Quotation of the Day
Chalk & Cheese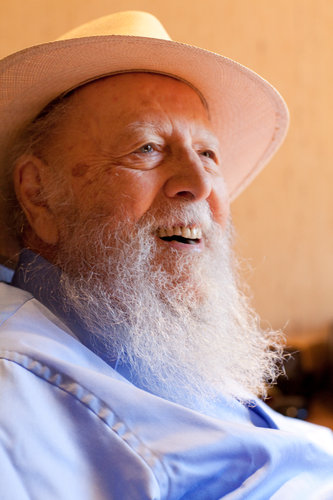 "They were as different as chalk and cheese."
photo: Stephanie Diani for the New York Times


News
France Makes $252 Million Back Tax Claim Against Amazon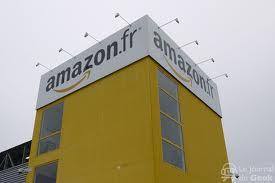 Oddly the biggest book world news to come out of a U.K. parliamentary hearing yesterday had to do with France. At the contentious hearing, an Amazon executive confirmed that France is making a back tax claim of $252 million against Amazon, Reuters reported.
The French back tax claim stems from Amazon's tax strategy of reporting all sales in Europe through its subsidiary in Luxembourg, which taxes profits at 11%, "less than half the average corporate income tax rate in its major markets," Reuters said. The claim is for the years 2006-2010 and includes interest and penalties.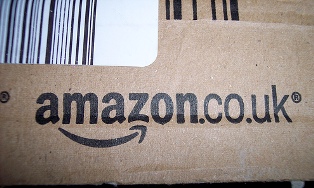 The hearing was conducted by the House of Commons' Public Accounts Committee, which grilled executives from Amazon, Starbucks and Google about tax avoidance in the U.K. by the companies.
Consistent with its usual approach and in contrast to Starbucks and Google, Amazon did not reveal much information about its operations. Andrew Cecil, Amazon's director of public policy, "repeatedly said that he would have to come back at a later date with information requested by the committee," the BBC reported. That information included the amount of Amazon sales in the U.K., pre-tax profits of Amazon's European company and the ownership structure of that company.

Reuters quoted committee chair Margaret Hodge as saying: "It's just not acceptable. It's outrageous."

According to the BBC, Cecil said sales on all Amazon European websites were considered sales by the company in Luxembourg, and its U.K. business, "which employs about 15,000 people to manage deliveries, warehousing and other aspects of the U.K. business, operates as a service provider to the European company."




Bank Square Books: Calling All Volunteers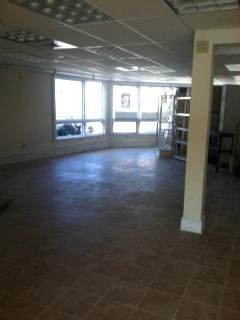 Flooded during Hurricane Sandy, Bank Square Books, Mystic, Conn., is quickly rebuilding and hopes to reopen this Friday night. To help prepare, the store is asking for "cleaning volunteers" to come to the store tomorrow, Wednesday, and shelvers on Thursday and Friday.
Owners Annie Philbrick and Patience Banister wrote, "If you have any time, even just an hour, please bring some rags and a mop to the store after 9 a.m. if you can help. You do not need to call us, just show up. If you have time to shelve books on Thursday and Friday, we welcome that help as well after 9 a.m."
As of yesterday, construction was moving as planned: "Thanks to our landlords, Wayne and Geri Neff, we have an entire new tile floor and at the moment new sheet rock and baseboard are being replaced all around the store's perimeter."


All In Paperback Moves Up in Ranks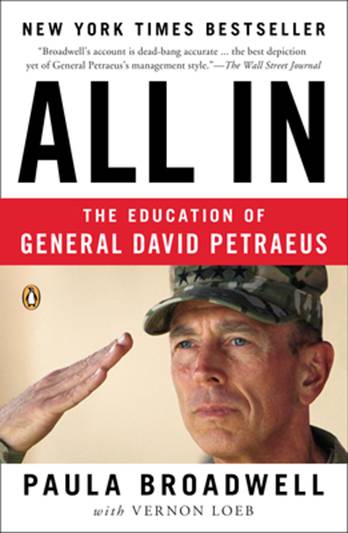 Following Friday's resignation by David Patraeus as director of the CIA because of an affair, Penguin has moved up the paperback edition of All In: The Education of General David Patraeus from its original December 24 pub date. The book now has an on-sale date of November 21, the day before Thanksgiving.
All In co-author Paula Broadwell is the woman with whom Patraeus had the affair.


Queen Anne Books Closed--Temporarily, Owner Says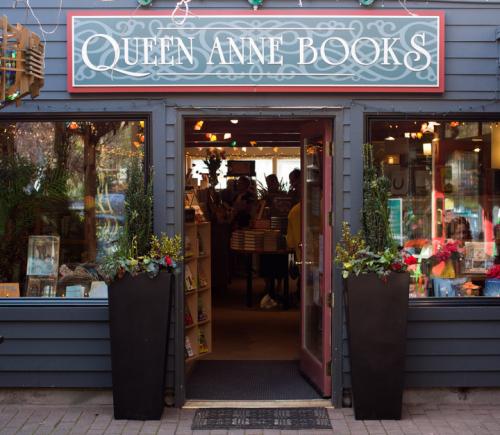 Katherine Hershey, who, after owning Queen Anne Books, Seattle, Wash., for six months, indicated in late October that she wanted to sell the store and would be "leaving Queen Anne Books as of the end of November," has closed the store, according to the Seattle Weekly's Daily Weekly blog.
"I can't say why we're closing," she told the paper. "But I don't think it's going to stay closed for that long. I hope to have a new buyer and I hope the store will open up again in December."


Obituary Note: Valerie Eliot
Valerie Eliot, the widow of T.S. Eliot "who became a sterling and inspirational guardian of his work," died last Friday, the Guardian reported. She was 86. Among the projects she supported was the T.S. Eliot Prize for poetry. Since the inception of the award, Mrs. Eliot has presented the winner with a check for £15,000.



Notes
Image of the Day: Fearless Women Honor Veterans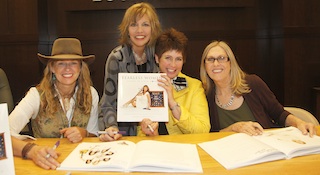 Last Saturday, in honor of Veteran's Day, Mary Ann Halpin, photographer and author of Fearless Women: Visions of a New World (Fearless Women Publishing), celebrated with three of the 50 women she profiles in the book at Barnes & Noble at the Grove, Los Angeles, Calif. From l.: Sarah-Jane (SunJay) Owen, Halpin, Lisa Metwaly (who flew from her home in Minneapolis) and Linda Gabriel.


Ellen Stimson: Bookseller Turned Author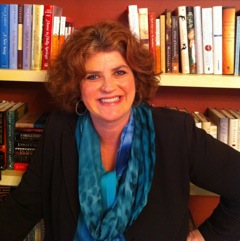 Congratulations to Ellen Stimson, a longtime friend of Shelf Awareness who recently sold her first book, Mud Season, to Countryman Press through literary agent Rosalie Siegel. Stimson may be familiar to many booksellers and librarians from her days as a book wholesaler at the Booksource and as owner of Unique Books, which sold to public libraries and created a national library buying program for small presses.

Mud Season, set for release next fall, chronicles Stimson's move to beautiful Dorset, Vt., several years ago in search of a simpler life. Soon after settling in, however, she impulsively purchased the town's renowned old-fashioned country store, which, along with learning to live the country life, turned into an unforeseen comic family adventure.

"Booksellers are a romantic bunch," Stimson observed. "I think they will especially relate to the story of a family who fantasizes about changing their lives mid-stream. So many booksellers have done precisely the same thing--possibly with a good deal more success and maybe less cursing."



Book Trailer of the Day: Raiders!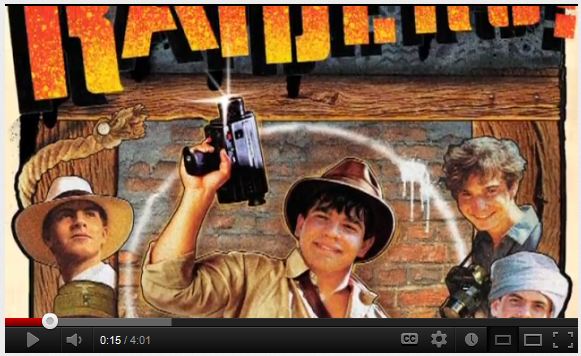 Raiders!: The Story of the Greatest Fan Film Ever Made by Alan Eisenstock with Eric Zala and Chris Strompolos (Thomas Dunne/St. Martin's).


Media and Movies
Media Heat: Thomas Jefferson on the Daily Show
This morning on Imus in the Morning: Penn Jillette, author of Every Day is an Atheist Holiday!: More Magical Tales from the Author of God, No! (Blue Rider, $25.95, 9780399161568). He will also appear tomorrow on MSNBC's Lawrence O'Donnell.
Also this morning on Imus: Melissa Francis, author of Diary of a Stage Mother's Daughter: A Memoir (Weinstein Books, $26, 9781602861725).
---
Tomorrow morning on MSNBC's Morning Joe: Oliver Stone and Peter Kuznick, authors of The Untold History of the United States (Gallery, $30, 9781451613513).

---

Tomorrow on ABC's Katie: Robin Marantz Henig, co-author of Twentysomething: Why Do Young Adults Seem Stuck? (Hudson Street, $25.95, 9781594630965).

---

Tomorrow on NPR's Fresh Air: Susannah Cahalan, author of Brain on Fire (Penguin, $18.95, 9781846147746). She will also appear on Katie.

---

Tomorrow on Current's War Room: Thomas E. Ricks, author of The Generals: American Military Command from World War II to Today (Penguin Press, $32.95, 9781594204043).

---

Tomorrow night on the Daily Show: Jon Meacham, author of Thomas Jefferson: The Art of Power (Random House, $35, 9781400067664).

---

Tomorrow night on Last Call with Carson Daly: Robert Greene, author of Mastery (Viking, $28.95, 9780670024964).




Movie Trailers: World War Z; Beautiful Creatures; Les Miz
The first trailer has been released for World War Z, adapted from the novel by Max Brooks and directed by Marc Forster, Indiewire reported. The movie, which stars Brad Pitt, Mirielle Enos, Bryan Cranston, Matthew Fox, James Badge Dale, Elyes Gabel and David Morse, opens June 21, 2013.

---

"As one franchise centering on two lovelorn teenagers and lots of dodgy special effects comes to an end, another one begins," Indiewire observed in featuring a new international trailer for Beautiful Creatures, based on the Caster Chronicles series by Kami Garcia & Margaret Stohl.

The movie, directed by Richard LaGravenese and starring Alice Englert, Emmy Rossum, Alden Ehrenreich, Jeremy Irons, Emma Thompson and Viola Davis, opens February 13. "Can this match the power of Edward and Bella?" Indiewire asked.

---

The first international trailer for Universal's Les Miserables "brings with it an eyeful of never-before-seen footage from the hotly anticipated Oscar hopeful," the Hollywood Reporter wrote, adding that the "singing, across the board, was recorded live as it happened--an innovation from director Tom Hooper that allowed his actors more dramatic freedom in interpreting their roles." The film hits theaters Christmas Day.



Books & Authors
Awards: Impac Dublin Longlist
A 154-book longlist has been announced for the €100,000 (US$127,129) International Impac Dublin Literary Award, which is organized by Dublin City Public Libraries to honor a single work of fiction published in English. The books--nominated by libraries in 120 cities, 44 countries and in 19 languages--include 43 American, 22 British and 12 Canadian novels, as well as 42 books translated into English. The shortlist for the Impac award will be released April 9, 2013, with the winner named June 6.



Amazon Best Books of 2012
Amazon.com has selected its best books of 2012, which includes its editors' top 100 books of the year, top 10 lists in more than 24 categories, and celebrities' picks of the year. Amazon's best book of the year is The Round House by Louise Erdrich.

Editorial director of books and Kindle Sara Nelson said that The Round House "has been a team favorite since we first read it this past summer, and we kept coming back to this beautifully written novel as our best book of the year."

The top 10 Amazon books of the year are:

1. The Round House by Louise Erdrich
2. The Yellow Birds: A Novel by Kevin Powers
3. Gone Girl: A Novel by Gillian Flynn
4. The End of Your Life Book Club by Will Schwalbe
5. Billy Lynn's Long Halftime Walk: A Novel by Ben Fountain
6. Behind the Beautiful Forevers: Life, Death, and Hope in a Mumbai Undercity by Katherine Boo
7. A Hologram for the King by Dave Eggers.
8. The Middlesteins: A Novel by Jami Attenberg
9. Mortality by Christopher Hitchens
10. The Fault in Our Stars by John Green




Attainment: New Titles Out Next Week
Selected new titles appearing next Tuesday, November 20:
Struck by Lightning: The Carson Phillips Journal by Chris Colfer (Little, Brown, $17.99, 9780316232951) follows a high school student who blackmails popular kids into contributing to his literary journal.
Notorious Nineteen: A Stephanie Plum Novel by Janet Evanovich (Bantam, $28, 9780345527745) continues the adventures of bounty hunter Stephanie Plum.
Christmas at Eagle Pond by Donald Hall, illustrated by Mary Azarian (Houghton Mifflin Harcourt, $14.95, 9780547581484) is an illustrated Christmas story set in 1940.
The Invention of the Land of Israel: From Holy Land to Homeland by Shlomo Sand and Geremy Forman (Verso, $26.95, 9781844679461) explores the history of Israel and Zionism.


Book Review
Review: Starlite Terrace
Starlite Terrace by Patrick Roth, trans. by Krishna Winston (Seagull Books, $19 hardcover, 9780857420824, November 15, 2012)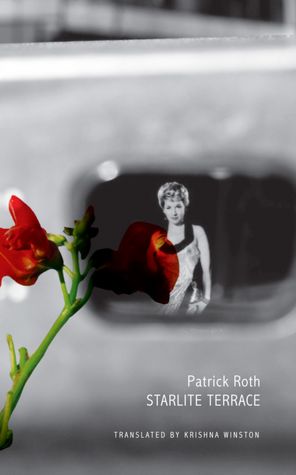 Starlite Terrace is a spare, sensitive quartet of Patrick Roth stories narrated by a German expatriate living in a rundown Los Angeles apartment complex whose bickering residents gather at weather-beaten Noah's Deli on Ventura Boulevard. It's a lean, swift, and tangled skein of tales-within-tales strung on a circuitous narrative line, interlaced with dreams and memories, in a literary approximation of the way we really perceive life.
In "The Man at Noah's Window," Rex remembers a day 35 years ago when he realized his mother was a hooker, discovers that he was named after a movie theater and quarrels with Pete, a nosy neighbor who doubts that Rex's father was really hired for close-ups in 1950s westerns--specifically, to replace Gary Cooper's hands in High Noon.
"Solar Eclipse" centers on Moss McCloud, a former Broadway casting agent who carries around the manuscript of his autobiography, written to justify himself to his daughter. His wife has kidnapped the child and turned her against him, leading Moss to consider taking out a contract on his wife's life. The third story, "Rider on the Storm," focuses on Gary, a new Starlite resident. When his car is immobilized over unpaid parking tickets, Gary persuades the narrator to give him a ride so he can borrow some money; their trip unexpectedly erupts into violence.
Finally, "The Woman in the Sea of Stars," the Starlite's manager, June, a former executive secretary at Fox, is visited on the day before her 77th birthday by a recently divorced niece. June remembers her own husband, whose numerous infidelities included Marilyn Monroe, then segues to tales of Bugsy Siegel and the atom bomb tests in Nevada that contaminated the sands where John Wayne shot the movie that killed him with cancer.
Roth defines his characters entirely by how they tell their stories, without a flicker of physical description. His aging characters are all very aware of mortality, as the tales of the last days of Gary Cooper and John Wayne ripple through their own. Their stories are confessions and excuses told by morally compromised people tangled up in their own failures and self-deceptions. Roth respects his time-battered losers, though, and offers the Hollywood mythos back to us with an authentic fascination and a perception all his own. --Nick DiMartino
Shelf Talker: Four tales of Hollywood told by a German narrator staying in a rundown L.A. apartment complex where the elderly residents bend his ear with their dying stories.