Shelf Awareness for Wednesday, November 14, 2012

News
That Bookstore in Blytheville Sold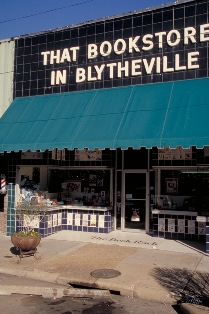 Congratulations! Mary Gay Shipley has sold That Bookstore in Blytheville, to Grant Hill, effective January 2. Hill, 22, will move to Blytheville, Ark., from Mountain Home and will reside about as close to the store floor as possible: in the bookstore attic.

Hill said that he wants to continue the store's legacy and hopes to build on the tradition of independent bookselling established by Shipley. He's scheduled a party on February 16 celebrating Shipley and the change of ownership.

Saying it was "time for a change," Shipley put up the store for sale in February. That Bookstore in Blytheville was founded in 1976 as a paperback exchange and grew into a full-service bookstore known for hosting many national authors.

Shipley has long been active in local and national organizations and is a former board member of the American Booksellers Association and the American Booksellers Foundation for Free Expression.

Shipley may be reached at 870-763-3333; Hill may be reached at 870-763-3333.


Hurricane Sandy Update: S&S Book Donations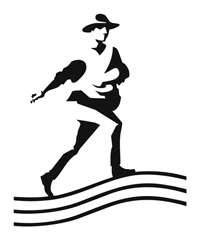 Simon & Schuster has launched several initiatives to help provide relief to civilians, booksellers, libraries and schools affected by Hurricane Sandy, including:

Working with national and local organizations including First Book, K.I.D.S, World Vision, UJA-Federation of New York and the Brooklyn Public Library's Bookmobile, S&S is donating books for children and adults who have been displaced by the storm, including at shelters in the New York and New Jersey region.

For retail accounts damaged by Sandy, S&S is providing free, multiple copies of 20 new releases and bestsellers to help them attract customers as they get their businesses back up and running. Retailers who need assistance should contact Helen Ortiz in the marketing department; 212-698-7697.

S&S is also offering any public or school library damaged by Hurricane Sandy a donation of 500 "best of" titles in order to help in the restoration of their collections. The publisher has thus far partnered with the Teachers College Reading and Writing Project's Literacy Lifeboats initiative to provide help to New York City schools, and has invited other state and regional associations, as well as individual libraries and schools, to participate in this effort. Libraries and schools can contact Michelle Fadlalla in Education and Library marketing,212-698-7325.


New Lease for B&N's Santa Monica Store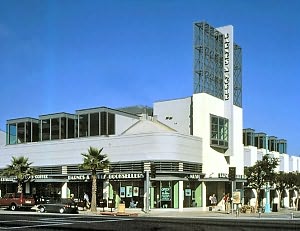 Barnes & Noble has signed "an unspecified long-term lease renewal" for its store on the Third Street Promenade in Santa Monica, Calif., the Mirror reported. Ed Toohey, B&N's director of real estate, said, "For the past 17 years we have been extremely fortunate to serve booklovers on the Westside from our Third Street Promenade store. The exciting opportunity to extend the lease allows us to continue this great tradition."



Bargain Book Warehouse Pops Up in Former Borders Space
Bargain Book Warehouse has moved into a space formerly occupied by Borders in Wynnewood, Pa., and co-manager Arturo Garcia said the shop plans to stay at least six months. The Ardmore-Merion-Wynnewood Patch reported that the space is currently the subject of negotiations, as Federal Realty [owner of Wynnewood Shopping Center] and LA Fitness "continue to present their case before the Lower Merion Zoning Hearing Board." The primary stumbling block is L.A. Fitness's "request to operate a 24/7 facility if deemed financially beneficial."



E-Readers: For Some, Once Is Enough

More than a third of respondents to a recent survey indicated that "they only used their device once before putting it away or selling it," the Digital Reader reported. After polling 1,983 U.S. e-reading device owners, CouponCodes4u.com found that 337 (17%) used their device at least once a week on average, 575 (29%) at least once a day and 694 (35%) used their device just once.

When the latter group was asked why, the majority (57%) said they didn't have time to use it; 22% received it as a gift and didn't need it; and 25% responded they simply preferred to read traditional print books.



Obituary Notes: Isaiah Sheffer; Jack Gilbert
Isaiah Sheffer, founder of Symphony Space, the "vibrant, eclectic institution known for its broadcasts of actors reading short stories" (Selected Shorts, produced by WNYC for NPR), died last Friday, the New York Times reported. He was 76. Sheffer also created "Bloomsday on Broadway," an annual reading of James Joyce's Ulysses which has been held for more than three decades.

---

Poet Jack Gilbert died yesterday, "50 years after his first book appeared--Views of Jeopardy, which won the prestigious Yale Younger Poets Prize--and just months after the publication of his Collected Poems," Slate reported. Gilbert had been the subject of a compelling piece in the Los Angeles Times earlier this week. He was 87.



Notes
Images of the Day: Wimpy Kid Seven!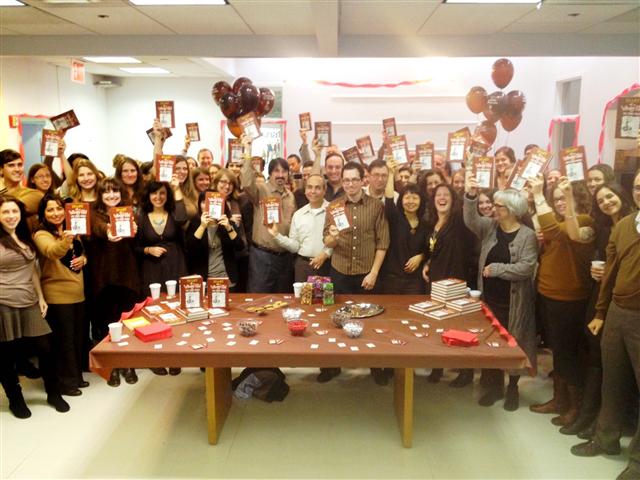 To celebrate the release of Diary of a Wimpy Kid: The Third Wheel, the staff at Abrams held their own Café Amour party, complete with hot chocolate and chocolate sweets, yesterday. Everyone dressed in brown to commemorate the color of the cover of the seventh book in the series. Among the celebrants at the in-house party: Abrams president and CEO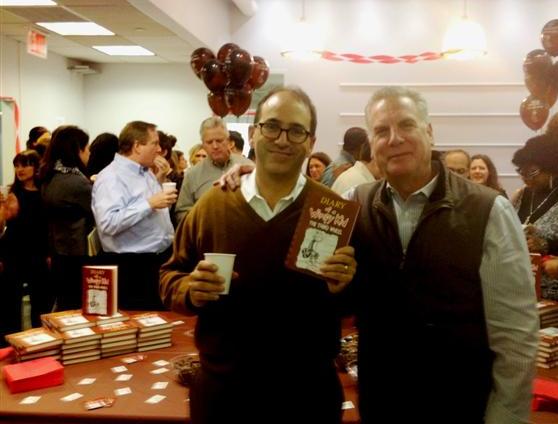 Michael Jacobs (r.) and Steve Tager, senior v-p, chief marketing and business development officer.


Otto Bookstore Celebrates Longevity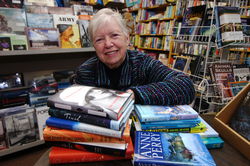 Congratulations to Otto Bookstore, Williamsport, Pa., which will host its 171st anniversary party at the store this Friday "to repay, in a small way, the loyalty they have experienced," according to the shop's website. Owner Betsy Rider credits the "amazing loyalty of this area's readers who brave the weather, traffic disruptions and parking hassles to come to a 'real' bookstore" and "the exceptional skill of her small staff."

When she received the Longevity Award at this year's New Atlantic Independent Booksellers Association convention recently, Rider said, "When I think about retiring, I think of all those years and what might happen if I quit and I say 'No, no, no, not yet!' "



Book Trailer of the Day: Saltie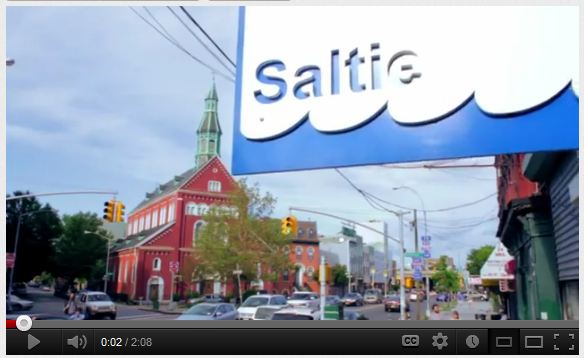 Saltie: A Cookbook from the Brooklyn, N.Y. eatery by Caroline Fidanza (Chronicle).


Media and Movies
Media Heat: Wendell Berry on NPR's Diane Rehm Show
This morning on Imus in the Morning: Jake Tapper, author of The Outpost: An Untold Story of American Valor (Little, Brown, $29.99, 9780316185394).
---
Today on NPR's Diane Rehm Show: Wendell Berry, author of A Place in Time: Twenty Stories of the Port William Membership (Counterpoint, $26, 9781619020498).

---

Tomorrow morning on the Today Show: Laura Schroff and Alex Tresniowski, authors of An Invisible Thread: The True Story of an 11-Year-Old Panhandler, a Busy Sales Executive, and an Unlikely Meeting with Destiny (Howard, $14.99, 9781451648973).

---

Tomorrow on KCRW's Bookworm: Chris Kraus, author of Summer of Hate (Semiotext(e), $17.95, 9781584351139). As the show put it: "Novelist and social critic Chris Kraus' latest novel, Summer of Hate, is both a love story and an exposé of post-Patriot-Act America. Protagonist Catt Dunlop wants to rescue the world one person at a time. She finds an opportunity when she meets Paul Garcia, an ex-con trying to live 'a life of rigorous honesty.' When they collide with the prison-industrial complex--and the limits of earnest beneficence--the couple learn the painful boundaries between romance and social redemption."

---

Tomorrow night on the Daily Show: Andrew Napolitano, author of Theodore and Woodrow: How Two American Presidents Destroyed Constitutional Freedom (Thomas Nelson, $24.99, 9781595553515).

---

Tomorrow night on the Colbert Report: Chris Stringer, author of Lone Survivors: How We Came to Be the Only Humans on Earth (Times, $28, 9780805088915).




Movie Trailer: The Host
Summit released the first full-length trailer for The Host, adapted from Stephenie Meyer's novel. Deadline.com reported that scenes from the film, starring Saoirse Ronan, "were shown at Comic-Con during Summit's Twilight: Breaking Dawn 2 panel in July, a play for those dedicated Twi-hards to follow Meyer to her follow-up movie. The author has published one novel for The Host, but it's believed she's written the next two installments of a trilogy." Andrew Niccol directs the movie, which opens March 29, 2013.



Books & Authors
Awards: Dylan Thomas; Samuel Johnson; PNBA Shortlist
Maggie Shipstead won the £30,000 (US$47,634) University of Wales Dylan Thomas Prize, open to any published author in the English language under the age of 30, for her debut novel Seating Arrangements.

"At the age of 28, Maggie Shipstead has imagined herself inside the head of a 59-year-old male in the grip of an erotic infatuation," said novelist Allison Pearson, who was one of the judges. "This is territory that has been covered by the greats of American fiction, including John Updike and Jane Smiley. Maggie Shipstead doesn't just follow in their footsteps; she beats a distinctive and dazzling path of her own. The world has found a remarkable, humane new voice to explain us to ourselves."

---

National Geographic Society Explorer-in-Residence Wade Davis won the £20,000 (US$31,761) Samuel Johnson Prize for Nonfiction for his book Into the Silence: The Great War, Mallory and the Conquest of Everest. Chair of the judges David Willetts commented: "This fascinating historical narrative of a great adventure manages to shed new light on events and stories we thought we already knew. It's an exciting story of human endeavor imbued with deep historical significance. Wade's scrupulous use of sources and attention to detail, combined with his storytelling skills and ability to enters into the minds of the people he is writing about, make this a thoroughly enlightening and enjoyable book."
---
The shortlist for the Pacific Northwest Independent Booksellers Association's 2013 Book Awards, all written by Pacific Northwest authors, is:

Blasphemy by Sherman Alexie (Grove Press)
The Art of Urban Sketching by Gabriel Campanario (Quarry Books)
The Orchardist by Amanda Coplin (Harper)
Short Nights of the Shadow Catcher by Timothy Egan (Houghton Mifflin Harcourt)
The Revised Fundamentals of Caregiving by Jonathan Evison (Algonquin)
Plume by Kathleen Flenniken (University of Washington Press)
The Snow Child by Eowyn Ivey (Reagan Arthur Books)
On the Spectrum of Possible Deaths by Lucia Perillo (Copper Canyon Press)
Where'd You Go, Bernadette by Maria Semple (Little, Brown)
Glaciers by Alexis M. Smith (Tin House Books)
Wild by Cheryl Strayed (Knopf)
Alif the Unseen by G. Willow Wilson (Grove Press)




Innovations in Reading Awards
l-r: Literacy Chicago participants Charles and Cheri with program manager Jaye Jones; Diane Truccillo of the Poudre River Public Library District; Inger Upchurch of Real Men Read; Jordan Triplett of Bookends; Laura Moulton of Street Books; Leslie Shipman of the National Book Foundation; Lilli Leight; and Amy Gall of the National Book Foundation.
The National Book Awards presented its annual Innovations in Reading Awards at a private ceremony Tuesday afternoon at the Ford Foundation. National Book Foundation program director Leslie Shipman began by noting how much of the New York area, including the foundation's headquarters, was still recovering from the effects of Hurricane Sandy, but also how locals had become inspired by "the power of people coming together for a common cause" to help local communities recover. In that spirit, she observed, the recipients of the Innovations in Reading Awards were motivated by a similar impulse in recognition of the long-term problems faced by those of us cut off from reading and literacy: "This is what happens when we ask: 'How can I help?' "
The recipients of this year's awards (of up to $2,500) include Bookends, a teen-created television show about books and authors produced through the Poudre River Public Library District in Fort Collins, Colo.; Real Men Read, a mentoring program where African-American men lead story time sessions for children in the Memphis public library system; Street Books, a Portland-based "bicycle-powered mobile library for people who live outside"; Literacy Chicago, an adult literacy program that introduces participants to challenging works like The Bluest Eye and To Kill a Mockingbird; and Lilli Leight, a teenager in Coral Gables, Fla., who organized a distribution network that gives books to children in a local homeless shelter.


Book Brahmin: Darynda Jones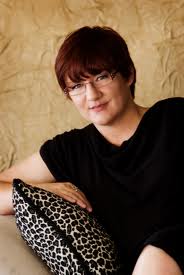 Darynda Jones grew up spinning tales of dashing damsels and heroes in distress. She's won many awards for her work, including a Daphne du Maurier, a Golden Heart and a RITA award. Jones has two new books: Fourth Grave Beneath my Feet, the fifth in the Charley Davison series, and Death and the Girl Next Door, the first in a new YA series, Darklight (all from St. Martin's Press). She lives in New Mexico with her husband and two sons.
On your nightstand now:
I Hunt Killers by Barry Lyga. I've heard so much about this book and am dying to dive in. I also have J.R. Ward's Lover Reborn just waiting for me, calling my name like a lover in the night. Or maybe I'm projecting. Either way.
Favorite book when you were a child:
Cinderella. No idea which version or who wrote it, but I loved it and still love the story.
Your top five authors:
Only five? Wow, okay, I'll go with J.R. Ward, Suzanne Collins, Terry Pratchett, Julia Quinn and Stephen Hunter. But there are more. So many, many more.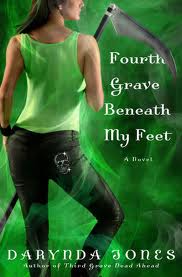 Book you've faked reading:
I once faked reading Dune by Frank Herbert at a party, then a lively conversation ensued on the particulars of a certain character's tendency to betray everyone he met. I nodded and agreed and even added a few "You're right"s in for good measure. I'm pretty sure by the end of the party everyone there knew I hadn't read it. I try really hard not to do that anymore. It's like drowning in quicksand. Only, you know, not as life-threatening.
Book you're an evangelist for:
The Hunger Games by Suzanne Collins. When I read this book, I stopped writing for months. I knew that I could never have written it, and for some reason that really bothered me. Even if I'd had the idea, if I'd had all the elements outlined, if I'd had all the characters sketched in panoramic detail, no way could I have written that book and do it half as splendidly as Suzanne did. She took something so unspeakable, so tragic and cruel, and created magic. I'm simply in awe of her.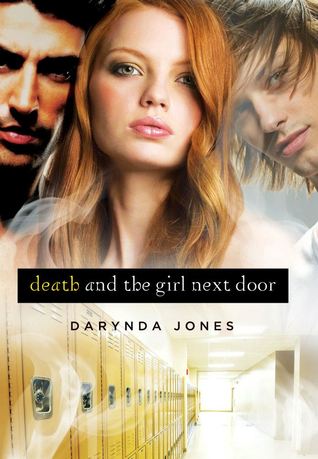 Book you've bought for the cover:
The Perfect Play by Jaci Burton, because WOW. (And, yes, I freely admit that I've bought books for their covers way more than I should have.)
Book that changed your life:
A Rose in Winter by Kathleen E. Woodiwiss. It was the first romance novel I'd ever read and I knew right then and there that no matter what I wrote, it would have a very strong romantic element woven throughout. I love even the hints of romance in books like Point of Impact by Stephen Hunter and The Hunger Games by Suzanne Collins. A touch of romance in any story makes for a more powerful and satisfying read, IMHO.
Favorite line from a book:
"It is a truth universally acknowledged, that a single man in possession of a good fortune must be in want of a wife." --from Pride and Prejudice by Jane Austen. Classic British humor at its finest.
Book you most want to read again for the first time:
The Duke and I by Julia Quinn. I loved this book. Julia created such an appealing hero. He is the classic tortured soul whose darkness can only be curbed by her equally appealing heroine. She is strong and spunky and part of the infamous Bridgerton clan, and Julia's writing is so fresh and fun, I could read this book again and again. Oh, wait, I do.


Children's Reviews: 'Tis the Season Round-Up
It's time to make merry with a few of our favorite selections for the holiday season.

Christmas Parade by Sandra Boynton (Little Simon/S&S, $14.99 hardcover, 9781442468139, 32p., ages 3-6, October 2, 2012)
An elephant drummer, "marching along with a BOOM-biddy/ BOOM-biddy/ steady and strong," leads a parade of Sandra Boynton's signature animals decked out in red and green, including chickens with silver bassoons and piggies with Christmas balloons. There's even a Santa Claus rhino! One little piggie stays inside for a twist of a surprise.

The Christmas Quiet Book by Deborah Underwood, illus. by Renata Liwska (Houghton Mifflin/HMH, $12.99 hardcover, 9780547558639, 32p., ages 4-8, October 16, 2012)
In this soothing and elegant holiday homage from the team behind The Loud Book and The Quiet Book, a cast of animal characters hit all the right notes, from "Searching for presents quiet" to "Trying to stay awake quiet." A breathtaking three-part sequence depicts a hedgehog putting the finishing touch on the Christmas tree ("Star on top quiet"), an aerial view ("Lights on quiet") and many pairs of eyes glittering in the dark ("Blown fuse quiet"). Just right for putting excited little ones in a bedtime mood.
Christmas at the Toy Museum by David Lucas (Candlewick, $15.99 hardcover, 9780763658687, 32p., ages 3-up, September 25, 2012)
David Lucas (Halibut Jackson) imagines what the toys do on Christmas Eve after all the visitors go home. He designs veritable stage sets of castles, bridges and cranes, and twirling tracks for railroad cars. But there are no presents under the tree for the toys. The old toy cat Bunting, sporting a tweed suit, suggests they "give one another ourselves." The wrapping and unwrapping scenes are worth the price of admission, and the angel ("a REAL angel") solves one unanticipated problem.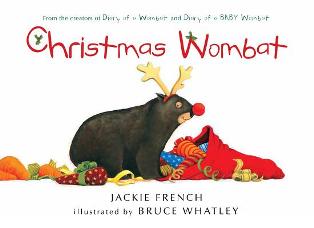 Christmas Wombat by Jackie French, illus. by Bruce Whatley (Clarion/HMH, $16.99 hardcover, 9780547868721, 32p., ages 4-8, October 16, 2012)
Who needs Santa's cookies when you can have his reindeer's carrots? The star of Diary of a Wombat doesn't know the source of his good fortune, but he smells carrots everywhere--all he has to do is battle the "strange creatures" that try to get at his supply. French and Whatley exploit the humor behind Wombat's ignorant bliss with their trademark deadpan humor.

Christmastime by Alison Jay (Dial/Penguin, $16.99 hardcover, 9780803738041, 32p., ages 3-up, November 8, 2012)
Alison Jay's (Picture This) classic picture book puzzles, with the look of crackled porcelain compositions, here give enchanting clues to famous Christmas songs ("Rudolph the Red-Nosed Reindeer," "Frosty the Snowman," "Jingle Bells," etc.) while a larger story of a girl and boy who meet Santa connect the pieces.
Just Right for Christmas by Birdie Black, illus. by Rosalind Beardshaw (Nosy Crow/Candlewick, $15.99 hardcover, 9780763661748, 32p., ages 3-up, September 11, 2012)
On Christmas Eve, a king buys a roll of beautiful bright-red cloth that does much more than provide a grand cloak for the princess, in this uplifting tale of a gift that keeps on giving. The castle's kitchen maid uses the discarded scraps for a jacket for her mother, and a badger, squirrel and mouse make warm vestments for their loved ones, too. Beardshaw balances warm interior scenes with brisk wintry landscapes, including a triumphant skate with everyone decked out in their presents.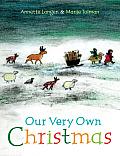 Our Very Own Christmas by Annette Langen, illus. by Marije Tolman (NorthSouth, $17.95 hardcover, 32p., ages 4-8, 9780735840881, October 2012)
Young Kelly knows a thing or two about the Nativity. She likes to play Mary while her little brother, Franklin, plays Joseph. "Knock, knock! Do you have room for us?" says he. Tolman creates deceptively simple illustrations for this paper-over-board gem, in which Franklin needs a bit of prodding for his lines, and children who've witnessed or acted out the Nativity will thrill to the siblings' re-enactment.

The Santa Trap by Jonathan Emmett, illus. by Poly Bernatene (Peachtree, $15.95 hardcover, 9781561456703, 32p., ages 6-10, October 1, 2012)
Santa takes the high road in this perversely funny tale of Bradley Bartleby, who takes naughty to extremes with a scheme to hold up St. Nicholas for "every present he's got." Bernatene's tantalizingly slick and gloomy perspectives suggest a boy mad scientist's laboratory; children with a sense of poetic justice will enjoy watching Bradley's plans backfire, even as Santa exudes kindness--with a hint of humor.

Who Built the Stable?: A Nativity Poem by Ashley Bryan (Atheneum/S&S, $16.99 hardcover, 9781442409347, 40p., ages 4-8, October 2, 2012)
Poet and artist Ashley Bryan (Beautiful Blackbird) shifts the nativity story to a child's eye–view with this moving tale of a boy shepherd and carpenter who invites Mary and Joseph to take shelter in the stable he built. Tempura and acrylic illustrations resemble watercolors as they evoke the feeling of stained glass, and the characters' faces reflect the citizenry of Egypt and the Middle East through which the Holy Family traveled. Exquisite. --Jennifer M. Brown