Shelf Awareness for Tuesday, November 27, 2012

Editors' Note
Holiday Hum
What's happening at your store this holiday season? We'd love to hear about new initiatives, traditions, top gift books, charitable initiatives, events, Kobo sales and anything else holiday-related you'd like to share. Contact Shannon McKenna Schmidt.


News
Take Your Child to a Bookstore: Take Three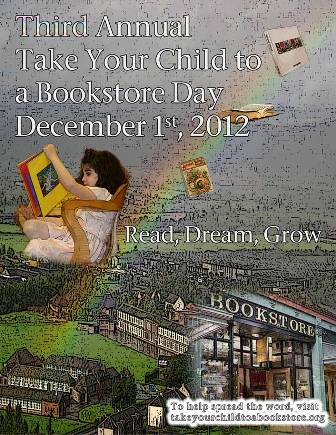 The third annual Take Your Child to a Bookstore Day is set for this Saturday, December 1. About 400 stores took part in all 50 states last year, along with retailers in Canada, England and Australia. This year that number is expected to be much higher, with 1,100 bookstores having received a promotional poster and newsletter via the ABA's Red Box.
Novelist Jenny Milchman, the founder of Take Your Child to a Bookstore Day, is planning a double header, visiting two New Jersey shops with her son and daughter. First up is Watchung Booksellers in Montclair, where Patty Lovell will be reading from her picture book Have Fun, Molly Lou Melon, followed by Mendham Books in Mendham.
Elsewhere, Inkwood Books in Tampa, Fla., is pulling out all the stops for young readers with treats, giveaways and a drawing for a $50 gift card. The store has even invited customers to come behind the register to ring up their own purchases. At Longfellow Books in Portland, Me., no child will leave empty handed: kids can select a book (up to a $10 value) on the house.
For more information, including an interactive map of participating stores, go to takeyourchildtoabookstore.org.


McGraw-Hill Sells Education Operations to Private Equity Firm
McGraw-Hill is selling its educational publishing operations to Apollo Global Management, a private equity company, for $2.5 billion, the Wall Street Journal reported. More than a year ago, McGraw-Hill decided to split the company; its non-education operations, including Standard & Poor's, will be known as McGraw Hill Financial and be headed by McGraw-Hill CEO Harold McGraw III.

McGraw-Hill had considered an offer from Apax Partners, majority owner of Cengage Learning, but Apollo was the highest bidder, the Journal wrote. The $2.5 billion price reflected "the continued difficulties" of educational publishing, including less textbook buying by states, the growth of digital publishing and other pressures.

In the third quarter, McGraw-Hill Education's revenue fell 11%, to $836 million, and operating profit fell 20%, to $253 million.

Apollo senior partner Larry Berg said, "We look forward to leveraging the company's leading portfolio of trusted brands and innovative digital-learning solutions to drive growth through the ongoing convergence of education and technology on a global basis."




Amazon's U.K. Sales Revealed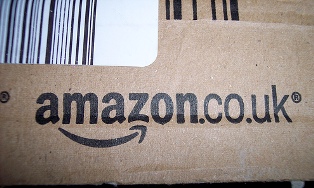 Amazon's website in the United Kingdom generated £2.91 billion (US$4.64 billion) in net sales for 2011, the Bookseller reported, citing information the retailer was required to file with the House of Commons Public Accounts Committee after Andrew Cecil, the company's director of E.U. public policy, failed to provide answers to MPs' queries earlier this month.

In a document posted on PAC's website, Cecil wrote: "Although we have not publicly disclosed net sales generated from specific websites targeting E.U. countries or elsewhere, in response to the committee request, we would like to share with you on a confidential basis net sales generated from the Amazon.co.uk website over the past three years."

According to the table included with the document, Amazon's U.K. website "generated £2.91 billion in sales, paying £416 million in U.K. VAT. Those sales were an increase of 23.3% from 2010, where it made £2.36 billion in revenue, paying £262 million in VAT. In 2009, Amazon made £1.87 billion in sales and paid £172 million in VAT," the Bookseller wrote.

Cecil also provided information about Amazon's European corporate structure. The Bookseller noted that "Amazon's EU digital business, comprising of e-books and MP3 sales, is operated by Amazon Media EU Sarl, which is owned by Amazon EU Sarl. Luxembourg attracts a 3% VAT tax on e-books, whereas the UK attracts a 20% VAT charge on digital books."

In another document, "Supplementary Written Evidence from Amazon EU Sarl," Amazon said its 2011 U.K. sales, "including subsidiaries such as LOVEfilm, were £3.35 billion and the profit it made on those sales was £74 million (before tax). The document went on to reveal: 'Costs associated with these sales include cost of sales of £2,690 million; operating expenses of £417 million; intercompany charges of £151 million primarily for the use of intellectual property licensed from Amazon Europe Holding Technologies S.C.S; £12 million of stock based compensation for the UK group of companies; and £7 million of other expenses.' "



Obituary Notes: Judy Rosenblatt, Deborah Raffin
Judy Rosenblatt, a long-time member of the Hachette Book Group sales team, most recently as a senior national accounts manager working with Barnes & Noble, died over the weekend of ovarian cancer. She was 60.

Rosenblatt won B&N's rep of the year award in 2010. As the company said, "She will be greatly missed by many colleagues who worked closely with her and will remember her warmth and generosity, and of course, her passion for books."
---
Actress Deborah Raffin, who also co-founded Dove Books-on-Tape in the mid-1980s with her husband, music and film producer Michael Viner, died last week, the New York Times reported. She was 59.



Notes
Shiny Sideline: Annapolis Bookstore Adds Pearls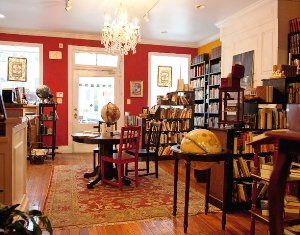 The Annapolis Bookstore, Annapolis, Md., has added pearl earrings and necklaces to its inventory of books, journals, compasses and globes, according to the Capital Gazette.

Prices range from $65 for freshwater pearl earrings on up to $695 to a single pearl necklace. In a nice bit of cross-merchandising, the pearls are displayed with books such as Tiffany Pearls by John Loring and The Pearl by Silvia Malaguzzi. "A lot of bookstores have become gift shops, which we are not," co-owner Mary Adams told the paper. "Anything we sell that is not a book is an accessory to a book. Pearls fit into the literary tradition."

The addition of pearls, which Adams and co-owner Janice Holmes had considered since opening the Annapolis Bookstore, came after Adams visited a pearl factory in China. As the store's website described it: "So, in the best of traditions, our Mary returned from an adventure with treasure: Pearls from the South China and Tahitian Seas. Stop in and find among our 'pearls of wisdom' a lustrous gift for someone special... and Mary will spin a yarn."




Harvard Book Store's Rachel Cass on Here and Now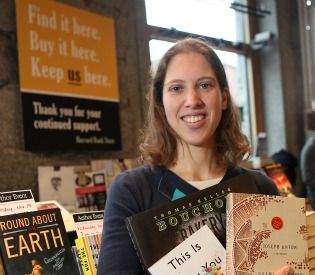 Last Friday, Rachel Cass, marketing manager at the Harvard Book Store, Cambridge, Mass., participated in an NPR Here and Now show about how retailers are fighting back against "smartphone-armed shoppers."
She talked about Harvard's promotional campaign featuring signs that read "find it here, buy it here, keep us here" and said that bricks-and-mortar retailers can beat the showrooming phenomenon. Already, she added, people are becoming increasingly aware of the issues.
Photo: Angela Rowlings/Boston Herald


Bookstore Sing-Along Carol Video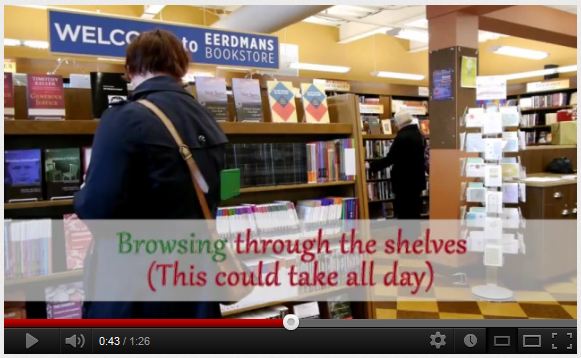 Eerdmans Bookstore, Grand Rapids, created a sing-along carol video to help readers "plan your trip" to the store, as Eerdmans explained on its blog. To sing along, just follow the bouncing book.


World Book Night U.S. Hosting Deadline Near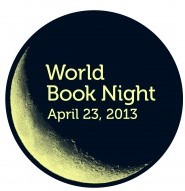 December 1 is the deadline for bookstores and libraries to agree to be host locations for World Book Night U.S. on April 23. Necessary forms are available at the new WBN website at the Resources section. The indie form should be filled out, signed and e-mailed to carl@worldbooknight.org; the library form goes to dalderson@ala.org.

World Book Night U.S. executive director Carl Lennertz commented: "I know everyone is busier than ever now, but we've been reaching out all fall and now the deadline is upon us. We have a $2 million pro bono ad campaign and national media lined up for April, so we hope as many bookstores and libraries who want to be willing marketing participants will do so. Time has been missed for you to e-mail your own customers to apply to be givers, but there is still time to maximize your local participation. There are also a number of new guidelines and requirements, so read carefully. We have a wonderful national network of stores and libraries in place, but the more the merrier."




Bookshop B&E Suspect Caught Read-Handed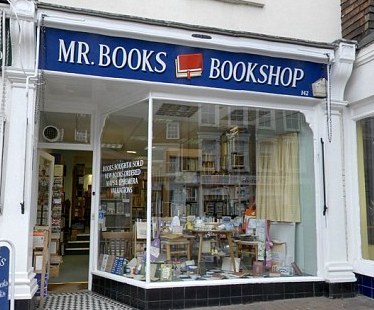 An intoxicated British man was arrested last week after he broke into Mr. Books Bookshop in Tonbridge, Kent, but became distracted by a copy of Fly Fishing by J.R. Hartley. The Daily Mail reported that after stealing some £1 coins, Charles Crittenden settled down to read the book and eventually called police to confess his crime.

"My initial feeling was of shock and sheer horror and I was worried about what damage had been done," said shop owner Mark Richardson. "It's fortunate that he hasn't damaged any of the really valuable stuff as he must have been blundering round in the dark. It's just a mess, really."

Richardson added that the suspect "actually said to the police he was sitting in my shop reading Fly Fishing by J.R. Hartley. I think they thought he was taking the mickey at first but there is actually a copy right by the phone. I even think in a strange sort of way that might have brought him to his senses."



Media and Movies
Media Heat: Valerie Bertinelli on the Chew
This morning on MSNBC's Morning Joe: Carol J. Loomis, author of Tap Dancing to Work: Warren Buffett on Practically Everything, 1966-2012: A Fortune Magazine Book (Portfolio, $27.95, 9781591845737).
---
Tomorrow morning on Fox & Friends: Dolly Parton, author of Dream More: Celebrate the Dreamer in You (Putnam, $19.95, 9780399162480). She will also appear on Live with Kelly and Michael, NPR's On Point and Charlie Rose.

---

Tomorrow on Anderson Live: Kim Noble, author of All of Me: How I Learned to Live with the Many Personalities Sharing My Body (Chicago Review Press, $16.95, 9781613744703).

---

Tomorrow on NPR's Diane Rehm Show, readers review The Bonfire of the Vanities by Tom Wolfe (Picador, $18, 9780312427573).

---

Tomorrow on ABC's the Chew: Valerie Bertinelli, author of One Dish at a Time: Delicious Recipes and Stories from My Italian-American Childhood and Beyond (Rodale, $30, 9781609614607).




Movies: The Hobbit Team Races to the Finish
Peter Jackson and his team "are working 'round the clock to finish post-production on The Hobbit: An Unexpected Journey in time for its world premiere" tomorrow in Wellington, New Zealand, Deadline.com reported. A video blog from the set was released in which Jackson and editor Jabez Olssen "introduce the latest in a series of Hobbit video progress reports."

As anticipation rises, so does marketing strategy. Indiewire noted that "the marketing and tie-ins will be going full throttle, and among the latest curiosities is Air New Zealand's Hobbit painted 777-300.... It's the Airline of Middle Earth... if they had planes we guess... but it goes along with the Hobbit themed inflight safety video and the Gollum sculpture at the Wellington airport."

The Hobbit: An Unexpected Journey opens December 14.




Books & Authors
Awards: DSC Prize for South Asian Literature; Biographers' Club
Finalists have been announced for the $50,000 DSC Prize for South Asian Literature, which honors "an international author (or shared with their translator) who has written the best novel thematically linked to the South Asian region." The winner will be named January 25 at the DSC Jaipur Literature Festival. This year's shortlisted titles are:

The Wandering Falcon by Jamil Ahmad
The Good Muslim by Tahmima Anam
River of Smoke by Amitav Ghosh
Our Lady of Alice Bhatti by Mohammed Hanif
The Walls of Delhi by Uday Prakash, translated by Jason Grunebaum
Narcopolis by Jeet Thayil

---

Thomas Penn won the £5,000 Biographers' Club H.W. Fisher Best First Biography Prize for Winter King: Henry VII and the Dawn of Tudor England; and Claire Tomalin received the Lifetime Services to Biography Award, the Bookseller reported.



Attainment: New Titles Out Next Week
Selected new titles appearing next Tuesday, December 4:

Open Heart by Elie Wiesel, translated by Marion Wiesel (Knopf, $20, 9780307961846) is the memoir of the Nobel Peace Prize-winning author.

Nano by Robin Cook (Putnam, $26.95, 9780399160820) follows a medical student working for a shadowy biotechnology firm.

Raised from the Ground by Jose Saramago, translated by Margaret Jull Costa (Houghton Mifflin Harcourt, $26, 9780151013258) follows several generations of a Portuguese family during the 20th century.

Threat Vector by Tom Clancy and Mark Greaney (Putnam, $28.95, 9780399160455) is the latest geopolitical thriller starring Jack Ryan.

Selected Letters of William Styron by William Styron, edited by Rose Styron and R. Blakeslee Gilpin (Random House, $40, 9781400068067) collects correspondence from the author of Sophie's Choice, The Confessions of Nat Turner and Darkness Visible. (See review below.)

38 Nooses: Lincoln, Little Crow, and the Beginning of the Frontier's End by Scott W. Berg (Pantheon, $27.95, 9780307377241) chronicles the 1862 conflict between Dakota warriors and the U.S.

The Ralph Steadman Book of Cats by Ralph Steadman (Houghton Mifflin Harcourt, $24, 9780547594002) gives a stylized view of the feline world.

Shiver by Karen Robards (Gallery, $25, 9781451678673) is a romantic thriller about a repo woman/mother.




Book Review
Review: Selected Letters of William Styron
Selected Letters of William Styron by Rose Styron and R. Blakeslee Gilpin, editors (Random House, $40 hardcover, 9781400068067, December 4, 2012)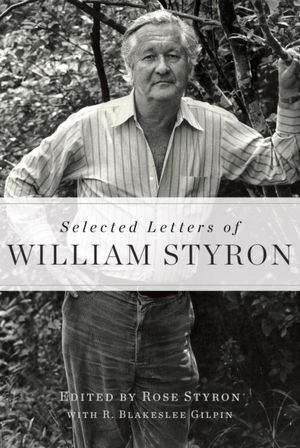 Pulitzer Prize-winning author William Styron once described writing as a "horrible row to hoe." In a masterful collection of Styron's correspondence edited by his widow, Rose, with the literary scholar R. Blakeslee Gilpin, Styron often discusses how he has to force himself to undertake the "tedious and agonizing process," but write he did--and, boy, could he write letters: witty, sarcastic, bawdy, loving, long.
Styron loved to write about the writers he loved (his letters ooze literature) and the ones he doesn't--as an ex-Marine, he could do literary gossip and dirty jokes with the best of them. Many letters went to his writer-friends--Philip Roth, James Jones, James Baldwin, Donald Harington, Peter Matthiessen--but most are to Pop, the father he deeply loved and whose opinion he cherished.
We see Styron as a young editor in New York City, living in a "gloomy dung-heap down in the village" and turning down manuscripts, including Kon-Tiki (he didn't think anyone would read it). Fired from that position, he turns to writing as much as he can, and tells Pop about starting his first novel, Lie Down in Darkness: "I hope when I'm finished with it people will read it." They did, and the reviews were positive--throughout his life, Styron always wrote about the reviews and the critics--earning him a French literary prize and a trip to France, where he became good friends with the Partisan Review crowd.
In 1952, he writes to Pop about a new novel he's undertaken about Nat Turner: "The subject fascinates me." The Confessions of Nat Turner receives accolades, too, but also harsh criticism from black writers; the letters reveal how much that hurt the author. Subsequent letters carefully chart the birth and growth of Sophie's Choice, the seed of which was born when he lived in New York. His later years were plagued with a suicidal depression that forced him "to the very edge of the abyss"--and forced him to write. To his surprise, Darkness Visible, his "slender little volume about lunacy," became one of his most popular books.
Selected Letters of William Styron reveals a hard worker, faithful friend and supporter of young writers, always seeking high quality in his work and the work of others. For young writers and lovers of literature (and Styron in particular), these beautifully edited letters will provide hours of laughter, surprise and learning. --Tom Lavoie
Shelf Talker: A beautifully edited collection of approximately 1,000 letters brings an intimate perspective on how Pulitzer-winner Styron faced the "agonizing process" of writing head-on.