Shelf Awareness for Wednesday, January 2, 2013

News
Prairie Lights to Become Publisher with University of Iowa Press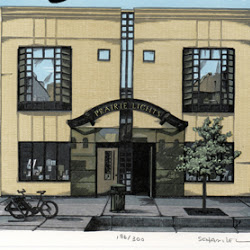 Prairie Lights, Iowa City, Iowa, is launching a small publishing operation in conjunction with the University of Iowa, according to the Iowa City Press-Citizen. Prairie Lights will act as publisher, and the press will produce, design and distribute books.

Prairie Lights will publish a few books a year and likely emphasize fiction, poetry and literary nonfiction. The first books include Sweet Will, a collection of poems by Philip Levine, recent Poet Laureate of the United States and a university alumnus, and Coming Close, a collection of work by Levine's colleagues and students.

Prairie Lights co-owner Jan Weissmiller said that the idea for the publishing operation came during a conversation with University of Iowa Press director Jim McCoy. "We were just talking about challenges to bookstores and we both sort of thought of it simultaneously," Weissmiller told the paper. "What do bookstores do in this era of e-books and online buying?"




Pearson Buys 5% Stake in Nook Media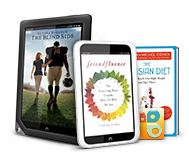 Pearson is buying 5% of Nook Media, the subsidiary of Barnes & Noble that includes the company's digital and college store businesses, an investment of $89.5 million in cash. Last April, Nook Media was set up when Microsoft made a $300 million investment. Following the Pearson transaction, B&N will own 78.2% of Nook Media and Microsoft will own 16.8%. Under the terms of the agreement, Pearson has the option of buying another 5% stake in Nook Media.

Last year, Pearson, which is focusing on its education business, agreed to a merger of its Penguin Group operations with Random House, under which Bertelsmann will have a 53% stake in Penguin Random House. Pearson is rumored to be trying to sell the Financial Times Group.

Nook Media said that the Pearson investment "will accelerate customer access to digital content by pairing its leading expertise in online learning with Nook Media's expertise in online distribution and customer service. This will facilitate improved discovery of available digital content and services, as well as seamless access."

Will Ethridge, Pearson North America CEO, said the deal allows "our two companies to work closely together in order to create a more seamless and effective experience for students. It is another example of our strategy of making our content and services broadly available to students and faculty through a wide range of distribution partners."
Quoted by the Wall Street Journal, analysts at Janney greeted the deal, calling the combination of the three companies along with major B&N stockholder Liberty Media an "online-education dream team," adding, "We believe [Barnes & Noble] at the center, along with Pearson, [Microsoft], and Liberty Media, forms a powerhouse of software, content, and hardware and we expect additional announcements in the near future that could be potentially disruptive in the world of digital education."

The deal sets the value of Nook Media at $1.789 billion, which is about double the market capitalization of $890.4 million for all of Barnes & Noble. The Journal commented: "For the time being, the market is assigning a conservative valuation to the physical business and taking a wait-and-see approach to the digital business, hence the massive gap between what Pearson thinks Nook is worth, and what the stock market thinks its biggest shareholder is worth."




Closings: Archivia, Pudd'nhead Books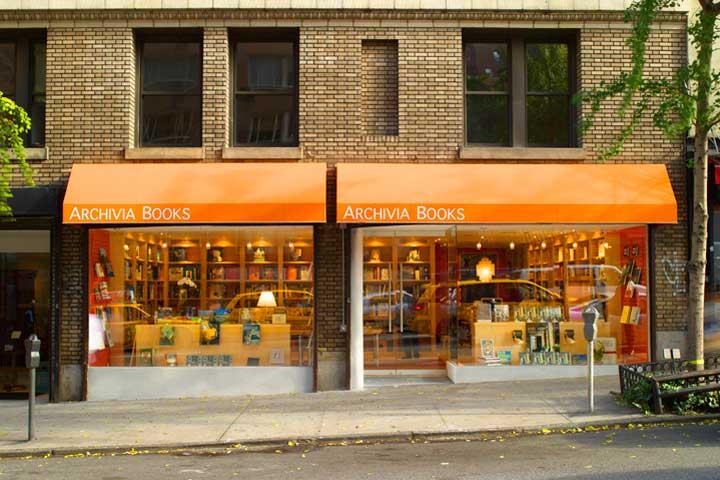 ArchiviaBooks, New York City, has closed. Owners Cynthia Conigliaro and Will Rogers thanked customers for "a wonderful five years" but noted that the store opened "into the headwinds of the 2008 recession" and was "a not for profit adventure" as a result. At the same time, "the ranks of those of us who cherish books, who prefer the book in its imperial format--on paper, printed, well-designed and presented in a bricks-and-mortar book shop--are diminishing and not great enough in number to support the economic realities of a self-sustaining book shop."

The owners also did not want to make "some of the undignified concessions that the new digital marketplace requires," which Conigliaro said included blogging, tweeting and engaging in other social media as well as selling books online or selling e-books. In part, the owners took this tack because she feared "putting my brains online to make it that much easier to be one click away from Amazon" and because "I wanted to encourage the community of clients coming in and talking to us in person," Conigliaro added.

The 800-sq.-ft. store on Lexington Avenue emphasized architecture, art, design, decorative arts, gardens and interiors. Conigliaro is a former Rizzoli International employee and was an owner of the original ArchiviaBooks.
---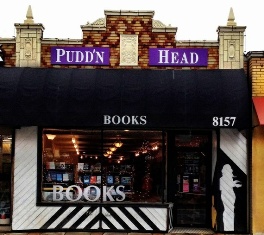 After four years in business, Pudd'nhead Books, Webster Groves, Mo., has closed. Owner Nikki Furrer told the Riverfront Times, "I'm out of money."

Furrer financed the store with a $120,000 bank loan and $40,000 in savings, the paper said. For the first two years, the store broke even, then increased events, which didn't always pay. In 2011, the store moved and cut back on events. In 2012, construction on a nearby bridge hindered access to the store and business dropped.

Furrer's conclusions: she opened the store without enough money and tried to grow too fast. She said she knew there was a 90% chance the store wouldn't work and since deciding to close, has had the five stages of grief "mixed up." She was sad in September, "I'm still in denial, I'm still angry. I haven't reached acceptance yet, but I bargained like a lunatic."




BAM Shuts Houston Pavilions Store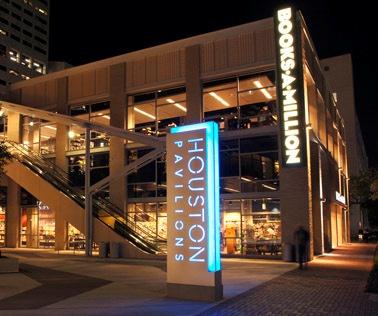 Books-A-Million closed its Houston Pavilions location in downtown Houston, Tex., after its lease expired December 24. The Houston Business Journal reported that BAM "designed its urban concept at the Pavilions, which was the first of its kind for the company."

Houston Pavilions was acquired in August by a partnership between Johnson Urban Funds and Midway Cos., according to the Business Journal, which noted that "prior to the change in ownership, the Pavilions had been through a period of receivership after the original owners, Houston Pavilions LP, failed to find a new equity partner and defaulted on its $120.6 million loan in December [2011]."



Apple Launching E-Book Service in Japan
Apple plans to launch an e-book service in Japan as early as this month that will "make about 80,000 Japanese books available," the Nikkei reported, adding the company "has reached basic agreements to acquire content from major publishers," including Kodansha, Shogakukan and Kadokawa.

The Verge noted that even though Apple launched iBooks and the iPad in Japan in 2010, "it hadn't secured agreements to actually sell e-books, which meant that the iBookstore shelves have been relatively bare."



Obituary Note: Ed Kaufman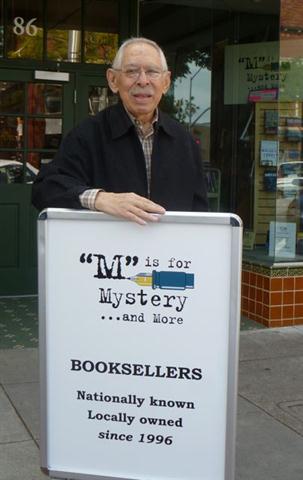 Ed Kaufman, founding owner of M Is for Mystery bookstore, San Mateo, Calif., died December 20, the San Francisco Chronicle reported. He was 82. Kaufman, who closed his bookshop last year, was honored the Mystery Writers of America in April with a Raven Award for outstanding achievement in the mystery field. At the time, he thanked the authors, editors, publicists and others in the mystery publishing world "for being so good to me" over the years. "I hope," he added, "that they think I was good for them."

Author Kelli Stanley told the Chronicle that Kaufman's "support of writers is legendary. He fostered many new careers, including my own, by highlighting books through his book-club selections, by word of mouth, and by the expert hand-selling of his staff."



Notes
Image of the Day: Happaw New Year!
Last Sunday, Uggie appeared at Vroman's Bookstore, Pasadena, Calif., where he paw-print signed his memoir, Uggie: My Story (Gallery Books). Here he poses with Vroman's employees.


Cool Ideas of the New Year: Fiscal Cliff Sale; Free Mimosas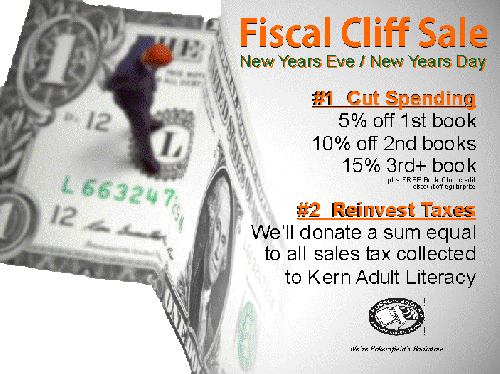 Noting that "we're willing to make the hard decisions that Congress just can't do," Russo's Books, Bakersfield Calif., held a "Fiscal Cliff Sale" Monday and Tuesday that featured two financially sound proposals:

(1) Cut Spending
Save 5% off your 1st book
Save 10% off your 2nd book
Save 15% off your 3rd+ book
Plus receive your FREE Book Club Credit. And we'll take the biggest discount off your highest price book, saving you even more. Discount is off of publisher's regular price.

(2) Reinvest Taxes Wisely
We will donate a sum equal to all sales tax collected on books to Kern Adult Literacy Council. In addition to the savings above, every purchase you make helps support this great local organization.
---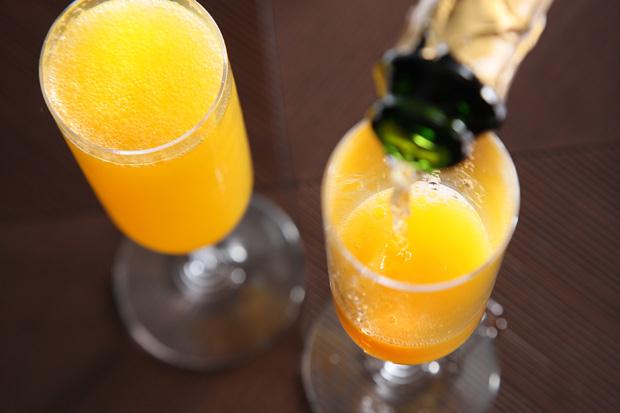 Yesterday was customer appreciation day at Watermark Books & Café, Wichita, Kan., where books and sidelines were 30% off and the store offered complimentary mimosas.




Book Trailer of the Day: The Break-Up Activity Book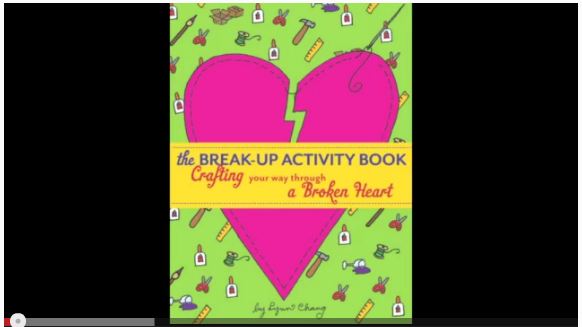 The Break-Up Activity Book: Crafting Your Way Through a Broken Heart by Lynn Chang (Prospect Park Books), a video that focuses on how to make a voodoo sock puppet. As the publisher noted, this comes just in time for Valentine's Day.


Media and Movies
Media Heat: The Myth of Happiness
This morning on the Today Show: Sonja Lyubomirsky, author of The Myths of Happiness: What Should Make You Happy, But Doesn't, What Shouldn't Make You Happy, But Does (Penguin Press, $27.95, 9781594204371). She is also on NPR's Diane Rehm Show tomorrow.

Also on the Today Show: Fred Kaplan, author of The Insurgents: David Petraeus and the Plot to Change the American Way of War (Simon & Schuster, $28, 9781451642636). He will also appear today on Morning Joe and Piers Morgan Tonight and tomorrow on Current's Viewpoint with Eliot Spitzer.

---

This morning on Fox & Friends: Dari Alexander, author of The Quick & Clean Diet: Lose the Weight, Feel Great, and Stay Lean for Life (Skirt, $24.95, 9780762781720).

---

Today on NPR's Diane Rehm Show: Jeremy Dean, author of Making Habits, Breaking Habits: Why We Do Things, Why We Don't, and How to Make Any Change Stick (Da Capo, $26, 9780738215983).

---

Tomorrow morning on the Today Show: Andrea Pomerantz Lustig, author of How to Look Expensive: A Beauty Editor's Secrets to Getting Gorgeous without Breaking the Bank (Gotham, $25, 9781592407231).

---

Tomorrow on KCRW's Bookworm: Antoine Wilson, author of Panorama City (Houghton Mifflin Harcourt, $24, 9780547875125). As the show put it: "Can naiveté be a virtue? Antoine Wilson thinks so. The aimless hero of Wilson's second novel, Panorama City, is sweet but foolish. He takes the world at face value and now wishes to impart wisdom to his unborn son, after living a life of suspended childhood himself. Wilson talks about the unsung merits of stupidity, and whether or not the world can survive without innocence."

---

Tomorrow on Fox Business' John Stossel Show: Christopher C. Horner, author of The Liberal War on Transparency: Confessions of a Freedom of Information "Criminal" (Threshold Editions, $27, 9781451694888).




Movies: Best Literary Adaptations of 2012
"Literary filmmaking stands out as a particular bright spot," Word & Film observed in showcasing its choices for best literary adaptations. "Over the past few years, Hollywood has increasingly turned to books for its most profitable and/or substantive releasee," W&F wrote, adding: "What sets these films apart from other impressive feats of book-based filmmaking has less to do with any act of faith to the source material and more to do with the bold departures and betrayals these films take in the service of capturing something more intimate and idiosyncratic. Each book, to some degree, functions as a launching pad for themes and ideas as personal to each filmmaker as anything they might have dreamed up themselves."



Books & Authors
Awards: Specsavers National Book of the Year
E.L. James won the Specsavers National Book of the Year for Fifty Shades of Grey. The book, which had been named Specsavers Popular Fiction Book of the Year in December, dominated the overall competition against the other nine category winners with more than 75% of the public vote.

In congratulating James, Specsavers founder Dame Mary Perkins called the awards "a celebration of the books that people took to their hearts and in some cases made the headlines in 2012. Anyone given book tokens for Christmas only needs to look at the shortlist for inspiration as to what to spend them on."



Pennie Picks Rules of Civility
Pennie Clark Ianniciello, Costco's book buyer, has chosen Rules of Civility by Amor Towles (Penguin Books, $16, 9780143121169) as her pick of the month for January. In Costco Connection, which goes to many of the warehouse club's members, she wrote: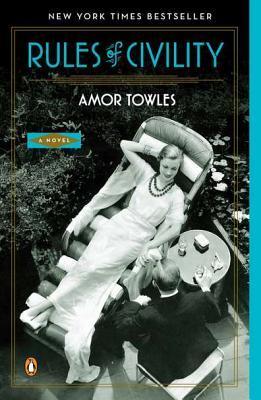 "I've said it before, and I'll no doubt say it again: For the best bang for your buck, nothing beats a book's power to transport you to a different place. And, until we master time travel, there's also no better way to visit the past.
"If you've ever wondered what 1930s New York City was like, Amor Towles, through his debut novel, Rules of Civility, is one of the best tour guides around.
"The story's narrator is Katey Kontent, a working girl with dreams of making it big in the publishing industry. A chance encounter with a handsome banker on New Year's Eve begins a year of Katey making her way through the upper tiers of New York society. It will, I'm sure, also mark the beginning of readers' love affair with this well-crafted portrait of New York City and a handful of its citizens."


Book Brahmin: Warren Ellis
photo: Ellen Rogers
Warren Ellis is the creator of the graphic novels Fell, Ministry of Space, Planetary and Transmetropolitan, among others, and the author of the novels Crooked Little Vein and Gun Machine (Mulholland Books, January 1, 2013). His graphic novel Red was adapted into the film starring Bruce Willis and Helen Mirren. Ellis lives in London.
On your nightstand now:
This is always a stack. I'm re-reading Electric Eden: Unearthing Britain's Visionary Music by Rob Young while partway through Nick Harkaway's Angelmaker at the moment, and stacked up under them are Site Works by Robert Davidson, Embassytown by China Miéville, Backroom Boys by Francis Spufford, The Gift of Stones by Jim Crace.... and about 40 others. Don't judge me.
Favorite book when you were a child:
I am absolutely blanking out on this today, so let's say the Chris Godfrey/UNEXA series of science fiction novels by Hugh Walters.
Your top five authors:
That is an extraordinarily tough one for me, because it tends to switch around between a cloud of about 30 writers, depending on my interests at the time. But, right now, for the hell of it: W.G. Sebald, Thomas Pynchon, Umberto Eco, Nigel Kneale and Doris Lessing. Lessing and Sebald's sentences strike pure notes that I can only dream of hitting. Eco still has revelations in him. Pynchon is basically an alien compound-brain that I just sit and stare at. And Nigel Kneale remains unique, even hip-deep in imitators.
Book you've faked reading:
None that I can think of. I might be lying, though.
Book you're an evangelist for:
Oh, loads. But none with a lower success rate than The Baroque Cycle by Neal Stephenson, one of my favourite things of the century so far and yet so terrifying in its 3,000-page girth that I can't sell it to anybody. I cannot tell you how sad I was to reach this magnificent triple-decker monolith's last page.
Book you've bought for the cover:
Probably too many to count. So I'm going to cheat and say The Cover Art of Blue Note Records, compiled by Graham Marsh, Glyn Callingham and Felix Crowley.
Book that changed your life:
There have been a few, but I think I'll go with On the Road by Jack Kerouac. I was around 14 or 15, I think. Probably the perfect time. But it told me things about writing, and the real world, and writing the real world, that I didn't know.
Favorite line from a book:
Many, but today it's this, from Fear and Loathing in Las Vegas by Hunter Thompson: "Buy the ticket, take the ride."
Book you most want to read again for the first time:
Easy Riders, Raging Bulls by Peter Biskind. I could not put that book down. To the point where I was reading it by torchlight in the back of a van on a midnight run to the airport for a flight to Italy.


Book Review
YA Review: Out of the Easy
Out of the Easy by Ruta Sepetys (Philomel Books, $17.99 hardcover, 352p., ages 14-up, 9780399256929, March 2013)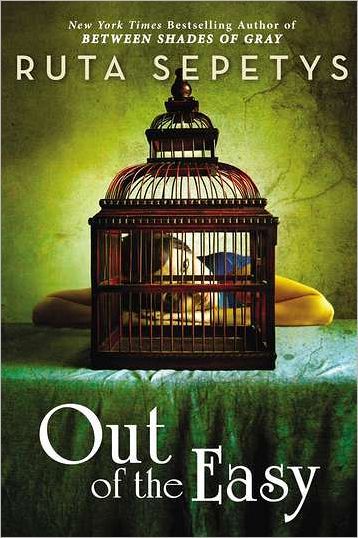 Ruta Sepetys follows up her debut novel, Between Shades of Gray, with a book that once again attests to her consummate skills at research, storytelling and creating a strong, smart heroine who will long remain with readers. Here she takes us deep inside the underbelly of New Orleans on the eve of 1950: "My mother's a prostitute," Jo Morraine's narrative begins.
The narrator's mother, Louise, named her for a madam, Josie Arlington. In fact, she should have named her for Willie Woodley, the madam who runs the establishment where Jo's mother goes to work. There's far more to Willie than first meets the eye. A savvy businesswoman who's tough on the outside but who sees Jo's potential, Willie becomes a vehicle for Sepetys to point out the limits set on women in the late 1940s and early 1950s, especially in the South. As Jo watches Willie navigate the system--legal, financial and otherwise--she picks up some skills of her own.
In addition to Willie, a few other adults watch out for Jo, including a bestselling novelist with a bookstore, who fixes up a room for Jo to stay, and Willie's kind-hearted driver, Cokie. They balance out a mother with no street smarts and no redeeming qualities. Louise gets mixed up with the mob and draws Jo into it, just as the teen's life is looking up. A chance meeting with a customer in the bookstore leads to Jo applying to Smith College. As Cokie tells Jo, "Call this place 'The Big Eash' shoot, ain't nothin' easy about it." Sepetys slowly builds a mounting tension between the life Jo was born into and a chance to create a better life for herself and leave her past behind.
This suspenseful novel, framed by a murder mystery, more fully explores the question of who Jo Morraine will become, and proves Sepetys's extraordinary versatility as a storyteller. --Jennifer M. Brown
Shelf Talker: The author of Between Shades of Gray travels back to seedy 1950s New Orleans where an intelligent, ambitious teen tries to build a better life for herself.