Shelf Awareness for Friday, December 21, 2012

Editors' Note
Gone Ice Fishing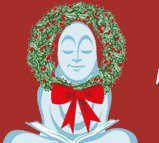 This is our last Shelf Pro issue of the year and--depending on Mayan whims--perhaps the last ever. (Shelf Awareness for Readers will appear next Friday, we hope.) Enjoy the time and the holidays. We wish everyone a happy and prosperous new year!
See you again on Wednesday, January 2, 2013.




Quotation of the Day
Indie Booksellers: 'How Meaningful Our Task'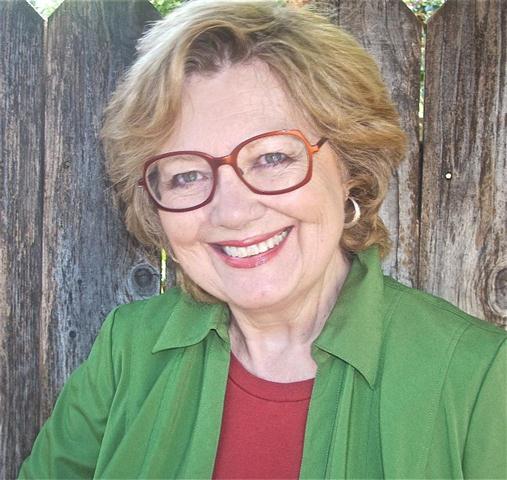 "We're booksellers at an exciting, challenging time--when bookselling and publishing are in the news almost daily and no one is sure what the future bodes. To me it indicates how important books and reading still are--and how meaningful our task!!"


News
Vuleta New Executive Director of SCIBA
Vuleta
Effective January 14, Andrea Vuleta is becoming executive director of the Southern California Independent Booksellers Association. Vuleta became a bookseller when she joined Mrs. Nelson's Toy and Book Shop in La Verne, Calif., in 2005, and most recently was store manager. Vuleta has also served on the SCIBA board for five years--two as president.

"I am very pleased and thrilled to have Andrea step into this position," said Jennifer Bigelow, who served as SCIBA's executive director for 13 years before resigning last month. Bigelow said that the organization is in good hands with Vuleta, who is "well known and well regarded in the industry."

"I'm excited," said Vuleta. "There are a lot of different challenges." Vuleta plans to work in a home office in Claremont, which is 35 miles east of Los Angeles, but said she hopes to spend one day a week visiting member (and potential member) stores. She also said she hopes to help SCIBA and its members have a much more physical and social media presence in the world of books, both within the industry and with the general public. "I want SCIBA to be the first thing people think of when they think of books [in Southern California]," she said.

Vuleta, who majored in chemistry, was an early and avid reader as a child and sees herself also as a tech geek, influenced by her mother, who was a computer programmer in the late 1960s. A frequent panelist at SCIBA and ABA educational programs, Vuleta said one of the first things she learned about bookselling is how to learn from other booksellers.
Bigelow
Bigelow, who did not even have an e-mail address when she joined SCIBA in 1998, helped her members respond to many changes in the marketplace. In the course of her tenure, she grew the association's annual fall dinner into what became known as the Authors Feast--which other regional associations have since adopted--in which writers spend an evening moving among tables of booksellers. Bigelow also expanded the fall event to include a trade show and led the SCIBA board to add three annual children's bookselling events to help fill the void when the Southern California Children's Booksellers Association disbanded. "We developed a children's book and literature program that brought together librarians, teachers, authors and booksellers and showcased what independent booksellers could do that big box and Amazon could not," Bigelow said.

Bigelow said she hopes to take the skills she learned while at SCIBA to continue making a difference in the world, most likely focused on children and education. --Bridget Kinsella




Christmas Miracle: Ottawa Indie Gets New Owners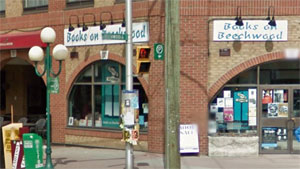 Books on Beechwood, Ottawa, Can., was slated to close next month, but "will instead be starting a new chapter come February," the Citizen reported. Owner Jean Barton has reached an agreement to sell the store to an undisclosed customer and two partners., who will assume ownership on January 31. All current staff members will be staying on, as will Barton for a short time. Three Ottawa bookstores announced closures this year, including most recently Collected Works.

"Everybody is thrilled," said Barton, who opened the store 18 years ago. "I'm thrilled because I can retire; the staff is thrilled because they can continue working here. They all love it. And the neighborhood is just ecstatic." She added that the new owners want the transition "to be as seamless as possible. The only change is they are going to get a new carpet."

Bookseller Jill Moll called the news "such an uplifting thing to happen. Independent bookstores don't suddenly stay open. It just doesn't happen.... It's not just about this bookstore, it's about what a community has done to keep a bookstore here. I can't tell you how many times people come in and say 'I'm buying books here to keep you open.' "



U.K. Survey: 14% of Kids Have Never Been to a Bookshop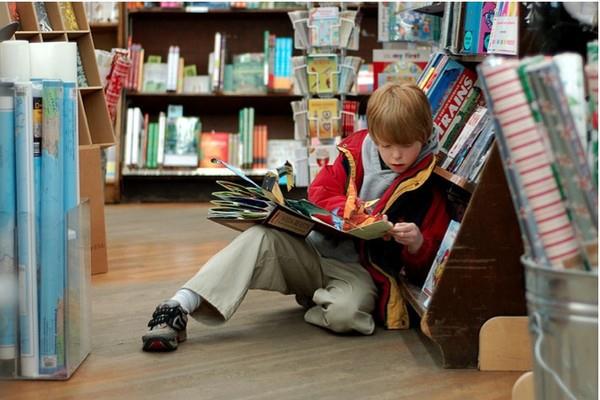 New research by the National Literacy Trust showed that 14% of respondents had never been to a bookshop, and 7% were not sure whether they had, the Bookseller reported. The study, "Family Matters: The Importance of Family Support for Young People's Reading," also found that girls were more likely to have been to a bookshop (82.2%) than boys (75.8%). The survey, conducted in November and December of 2011, polled 21,000 children between 8 and 16 years old from 128 schools in the U.K.

The report also noted that "32.9% of fathers are never seen reading by their children.... Below average readers are four times more likely to say their dad doesn't encourage them to read, with 66.3% of dads found to encourage their children to read, versus 82.6% of mums," the Bookseller wrote.

"It's old fashioned to think that encouraging reading is just down to mothers," said Jonathan Douglas, director of the NLT. "Children learn behaviors from both parents, and boys in particular benefit from male role models."

According to the research, 81.2% of children who see their mother reading a lot agreed with the statement "the more I read, the better I become," with the number jumping to 82.6% when children see their fathers read a lot. The Bookseller noted that 46% of respondents said they "rarely" or "never" talk about what they are reading with their family.



Shelf Seeking
Apply now! Shelf Awareness is looking to fill two positions: marketing manager and advertising sales manager.

The marketing manager will use creative strategies to increase the circulation of Shelf Awareness for Readers, manage community outreach and build brand recognition. Candidate should have experience in growing subscriber lists through PR, advertising and social media as well as in account management.

The ad sales manager should have experience landing new business and maintaining long-term business relationships, be great at presenting in person and on the phone and be able to do detailed followup.

Both positions are in Seattle. For more information, click here.




Notes
Images of the Day: Christmas Love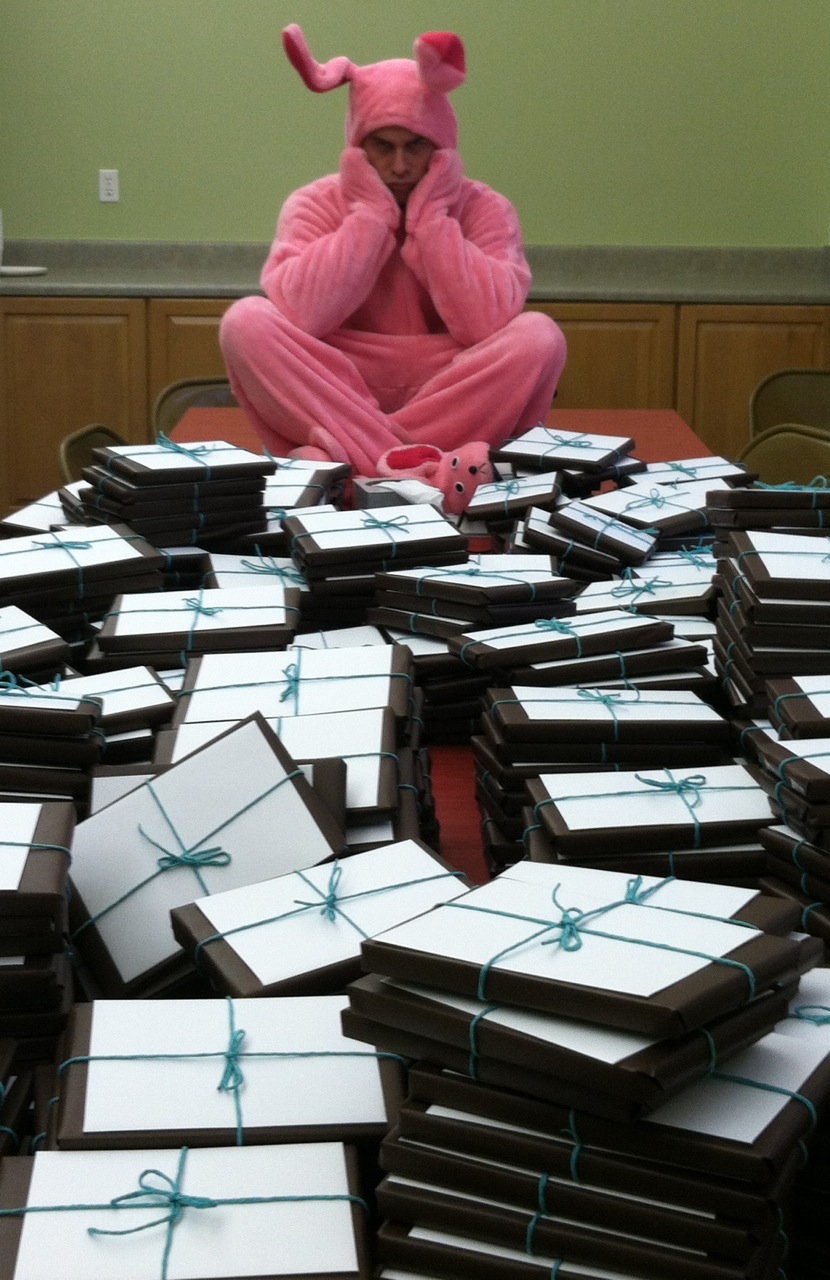 Algonquin staff spent an afternoon recently wrapping 400 secret galleys for booksellers. Algonquin chief marketing elf Craig Popelars, however, was unhappy when his colleagues forced him to wear the pajamas that his Aunt Clara sent him as a Christmas gift. "He looks like a deranged Easter Bunny," commented Algonquin editor Chuck Adams.
--
Also in the spirit of the season, the Grinch stopped by the Strand in New York City this week. Events and marketing manager Lizzy Selzer said that the Grinch has changed and is "now a true lover of Christmas."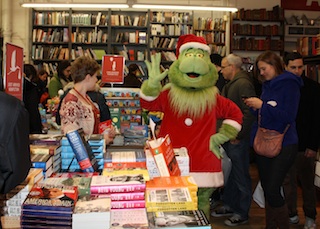 Trailers of the Day: Holiday Greetings
The staff of Politics & Prose, Washington, D.C., created a very fun holiday video called the 12 Days of Bookselling. Coffee is an integral part of the store's Christmas program.
---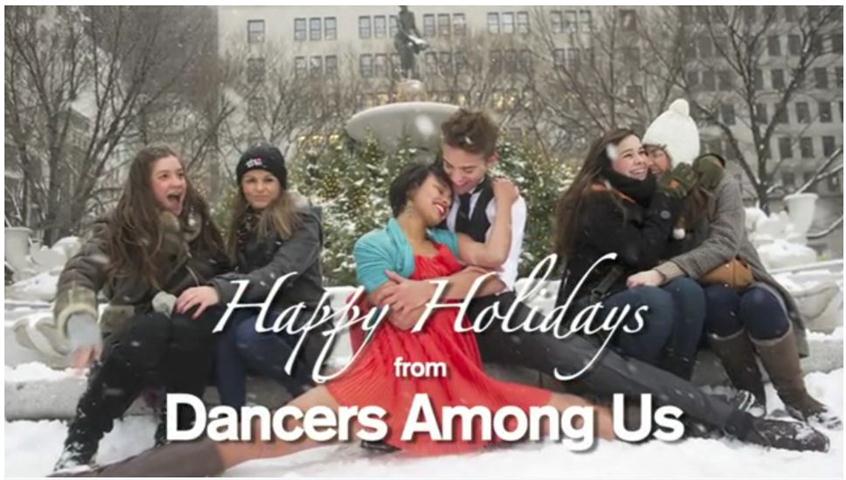 Dancers Among Us by Jordan Matter (Workman), a video of the photographer at work in wintery settings. This is a holiday followup to the book's delightful first trailer.
---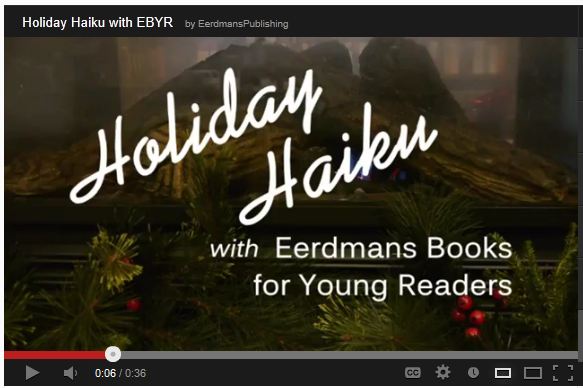 In eight videos shot in Eerdmans Bookstore, staff at Eerdmans Books for Young Readers read holiday haikus about titles on the fall list.


Media and Movies
Media Heat: Jared Diamond on The World Until Yesterday
Friday, December 28, on Chelsea Lately: Kevin Pollak, co-author of How I Slept My Way to the Middle: Secrets and Stories from Stage, Screen, and Interwebs (Lyons, $24.95, 9780762780556).

---

Saturday, December 29, on NPR's Weekend All Things Considered: David Esterly, author of The Lost Carving: A Journey to the Heart of Making (Viking, $27.95, 9780670023806).

---
Monday, December 31, on the Today Show: John C. Norcross, author of Changeology: 5 Steps to Realizing Your Goals and Resolutions (Simon & Schuster, $25, 9781451657616).
---
Monday, December 31, on NPR's Talk of the Nation: Jared Diamond, author of The World Until Yesterday: What Can We Learn from Traditional Societies? (Viking, $36, 9780670024810).

---

Tuesday, New Year's Day, on Anderson Live: Kelly McGonigal, author of The Willpower Instinct: How Self-Control Works, Why It Matters, and What You Can Do to Get More of It (Avery, $26, 9781583334386).
---
Tuesday, New Year's Day, on a repeat of the Ricki Lake Show: Lisa Bloom, author of Swagger: 10 Urgent Rules for Raising Boys in an Era of Failing Schools, Mass Incarceration, and Thug Culture (A Think Publication, $26.95, 9781936467693).


Movie Trailers: Admission; The Great Gatsby
A trailer has been released for Admission, adapted from the book by Jean Hanff Korelitz. The movie, directed by Paul Weitz (Being Flynn, About a Boy), stars Tina Fey and Paul Rudd. It is scheduled to be released March 8, 2013.

---

"Leonardo DiCaprio Stars in Ambitious & Grand New Trailer for The Great Gatsby" was Indiewire's enthusiastic headline for the latest peek at Baz Luhrmann's "almost ludicrously ambitious 3D adaptation" of F. Scott Fitzgerald's novel.



Books & Authors
Awards: Her Majesty's Gold Medal for Poetry
John Agard "has been given the royal seal of approval" as winner of Her Majesty's Gold Medal Award for Poetry, the Bookseller reported. The prize, which was first introduced by King George V in 1933, is awarded to a U.K. or Commonwealth writer "who showcases an outstanding published poetry collection, or body of work."

"John Agard has always made people sit up and listen. He has done this with intelligence, humour and generosity," said poetry medal committee chair and British poet laureate Carol Ann Duffy. "He has the ability to temper anger with wit and difficult truths with kindness."



Book Brahmin: John Michael Greer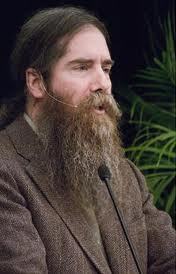 Born in the gritty Navy town of Bremerton, Wash., and raised in the south Seattle suburbs, John Michael Greer began writing as soon as he could hold a pencil. SF editor George Scithers's dictum that all would-be writers have a million words of so of bad prose in them and have to write it out sums up the decades between his first serious attempt to write a book and his first published book, Paths of Wisdom (1996). He lives in Cumberland, Md., with his spouse, Sara; serves as Grand Archdruid of the Ancient Order of Druids in America (AODA), founded in 1912; and writes in half a dozen nonfiction fields, nearly all of them focused on the revival of forgotten ideas, insights and traditions of practice from the rubbish heap of history. Greer's latest book is rather timely: Apocalypse Not: Everything You Know About 2012, Nostradamus, and The Rapture Is Wrong (Viva Editions, 2011).
On your nightstand now:
The first volume of The Decline of the West by Oswald Spengler. You rarely hear of him these days, but Spengler's effort to comprehend the rise and fall of human cultures still has plenty to teach today, and after the lapse of nearly a century, his predictions about our future look much more plausible than those of his many critics.
Favorite book when you were a child:
The Lord of the Rings by J.R.R. Tolkien. I was the kind of teenage Tolkien geek who signed classmates' high school yearbooks in Elvish.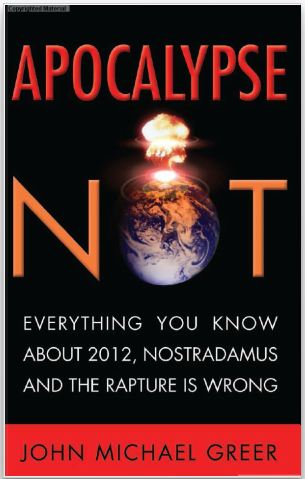 Your top five authors:
If I started writing a list, I'd have changed my mind five and a half times before I finished it. Literary quality can't be reduced to a single scale. It's not even a matter of apples and oranges--you'd have to compare apples and orangutans.
Books you've faked reading:
The last three volumes of J.K. Rowling's Harry Potter series. I found the fourth volume interminable and self-indulgent, and couldn't find the enthusiasm to tackle the even heftier volumes that followed it.
Book you're an evangelist for:
The Glass Bead Game by Hermann Hesse. Hesse's work was considered unreadable by most American critics when it first came out in English translation, turned into a huge mass market phenomenon in the 1960s and 1970s, and then got stuffed down our culture's memory hole with the coming of the Reagan years. Yes, it's typical that I'd try to start a revival by praising Hesse's longest and most difficult novel.
Book you've bought for the cover:
Haven't done that since my teen years, when I was a devoted fan of the cheapest of cheap fantasy fiction. Back then, slap a cover on it with some combination of castles, swords and bronze brassieres, and I'd snap it up.
Book that changed your life:
Where the Wasteland Ends by Theodore Roszak. Roszak's thoughtful exploration of alternatives to what C. Wright Mills called the "crackpot realism" of contemporary industrial society played a central role in launching me on my career as an intellectual dumpster diver--and it also introduced me to William Blake's late poetry, which has been a major source of inspiration ever since.
Favorite line from a book:
"In a hole in the ground lived a hobbit." (Anyone who needs to be told the author and title has been living under a rock since 1937.) To this day, that simple declarative sentence opens out for me into a landscape of wonder.
Book you most want to read again for the first time:
That's a difficult one. For me, with books of any quality, the first reading is hard work: there you are in the middle of the jungle, knee deep in a swamp of words, with unseen critters hooting at you from the darkness all around and only the vaguest idea of the trail you're supposed to be following. It's only after you've finished the journey once that you can go back over it again and admire the scenery.


Book Review
Review: Tenth of December: Stories
Tenth of December: Stories by George Saunders (Random House, $26 hardcover, 9780812993806, January 8, 2013)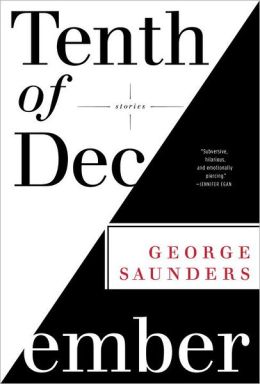 Sometimes our world seems so strange no fiction writer can capture its essential weirdness. Then George Saunders publishes a collection of short stories like Tenth of December and we realize we'll always need writers like him to look obliquely at what we think of as real life and help us grasp it in all its absurd beauty.
Saunders's satiric gifts are on full display in "Escape from Spiderhead," where prisoners participate in a diabolical drug experiment that's all about the intersection of lust and violence. The book's longest story, the novella-length "The Semplica Girl Diaries," is likewise a send-up of our debt-ridden materialism. The narrator, a man who's been "sleepwalking through life," wins $10,000 on an instant lottery ticket. Wanting to impress his children, he orders four "Semplica Girls," young immigrants from countries like Somalia who are hung by a surgically implanted microline as backyard ornaments. His youngest daughter's impulsive reaction to his disturbing decision ends the story on a note of grace.
"Victory Lap," which opens the collection, and the title story, which ends it, reveal that Saunders isn't merely a dispassionate observer of modern life. In the former, a teenaged protagonist witnesses an abduction and is forced to decide whether he's going to come to the rescue of his young neighbor and how far he'll go to exact vengeance on her captor. The lives of an endangered boy and a middle-aged cancer victim who's gone into the frozen woods to commit suicide intersect dramatically in "Tenth of December," giving the older man reason to rethink his choice. "Home" is the story of a soldier who's returned from war in the Middle East with a Silver Star and the stigma of participating in some unspecified atrocity only to be greeted by the reflexive "Thank you for your service" that serves as little more than a hollow echo of "Have a nice day."
Saunders has the assurance to drop readers into the middle of his stories with the confidence we'll get our bearings soon enough. His stories, especially those set in vaguely futuristic worlds, are reminiscent of some of Kurt Vonnegut's short fiction or, among contemporary writers, Kevin Brockmeier, Steven Millhauser and Karen Russell. In an interview with The New Yorker, Saunders observed that "the artist's job is to be a conduit for mystery." He's done that admirably here without sacrificing the real human feeling that infuses these distinctive stories. --Harvey Freedenberg
Shelf Talker: George Saunders's fourth collection of short stories showcases his talent for spotlighting some of the more absurd aspects of contemporary life.


Deeper Understanding
Robert Gray: Do You Hear What I Hear? The 'Sound of Their Brand'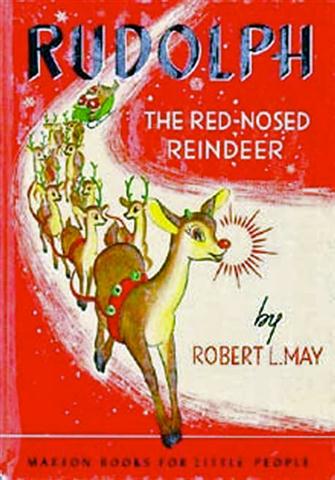 Just call me holiday music Scrooge. I've been thinking about the negative retail implications of merry tunes piping through bookstore sound systems nationwide and possible connections to the impending end of the world (Happy Mayan Apocalypse Day, by the way).

I recently learned that Montgomery Ward created Rudolph the Red-Nosed Reindeer for a giveaway coloring book (Johnny Marks adapted it as a song). Tommie Connor's "I Saw Mommy Kissing Santa Claus" was originally commissioned for a Saks Fifth Avenue greeting card ad campaign.

Disillusioned? Nah. I also read that retailers should consider the "sound of their brand," according Immedia Group, which found that of the 73% of shoppers who notice music playing in stores, 40% will stay longer in a shop if they feel the music is well chosen for the environment and 40% will spend less time there if they feel the music isn't suitable.

"We all have a deeply personal and individual taste in music, so choosing the right playlist can be difficult," said Immedia's CEO Bruno Brookes.

Music matters, and holiday music matters even more. It's an "I'm in the mood to shop" thing.

No one knows this better than my former colleague Erik Barnum, floor manager at the Northshire Bookstore, Manchester Center, Vt. Among his many duties, he shoulders the considerable (and essentially impossible) task of pleasing both staff and customers with his in-store music playlist.

Although it has been four years since my last December on the sales floor as a bookseller, I'm still a bit haunted by those holiday soundtracks. The fact that we sold a lot of CDs because of store play was a retail balm of sorts then, but the long-term effect on me has been Christmas music tone-deafness.

Times have changed since I fled the bookstore music scene. "We pay for the Pandora Business service (Muzak for the 21st century)," Barnum said. "I picked five stations on Black Friday, with only one of them being a Christmas station. I put the Pandora box on Quickmix so it would only play a Christmas tune once in awhile. As the holiday approached, I gradually deleted stations until it was all Christmas all the time."

He also noted that while the Northshire "still gets the occasional inquiry about what's playing and we try to turn it into sales, our music section has been cut so far back due to downloading that the former relationship between store music and CD sales is over."

My holiday music recommendations back then were--unlike my ability to handsell books--irrelevant. I didn't have a clue. Not infrequently, after I'd heard a particularly irritating song a few hundred times and was considering the possibility of terminating the CD with extreme prejudice, a customer would suddenly appear like a sweet version of Marley's ghost and ask: "What's playing? It's so beautiful. Do you sell the CD?"


Photo: Jean-Baptiste Mondino
If the "sound of their brand" is critically important as a retail music strategy, then it's probably for the best that I'm not involved in this aspect of the business anymore. My holiday playlist leans toward the downbeat: Joni Mitchell's "The River," Emerson, Lake & Palmer's "I Believe in Father Christmas," John Lennon's "Happy Christmas (War Is Over)," Tom Waits's "Christmas Card from a Hooker in Minneapolis" and "Fairytale of New York" by the Pogues.

I can hear customers rushing for the exits now.

Maybe holiday music has always complicated the spirit of the season. Consider this: "Do You Hear What I Hear?" was composed in 1962 as a plea for peace during the Cuban Missile Crisis. Or this: Hugh Martin, who wrote "Have Yourself a Merry Little Christmas," was asked to change the original line "It may be your last/ Next year we may all be living in the past" to "Let your heart be light/ Next year all our troubles will be out of sight" for Judy Garland. His lyric "Until then we'll have to muddle through somehow" was altered for Frank Sinatra to "Hang a shining star upon the highest bough."

I don't think I'm a musical Grinch; I just hear what I hear. But I do hope you have yourself a merry little Christmas, after which... we'll have to muddle through somehow. Even Mr. Scrooge had to face the music eventually. --Robert Gray, contributing editor (column archives available at Fresh Eyes Now).