Shelf Awareness for Wednesday, January 30, 2013

Quotation of the Day
Indie Bookstores & the 'Big, Constantly Evolving Dialogue'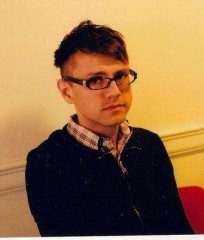 "What inspires me most are the interactions I get to have with customers, colleagues and total strangers over good books. I've met some of my favorite people because of my involvement with books, and when I visit bookstores in other cities I feel like I'm taking part in this big, constantly evolving dialogue that I wouldn't have access to were it not for reading."
--
Aaron Neber
, a bookseller at Changing Hands Bookstore, Tempe, Ariz., "talking shop" with MobyLives


News
Amazon Fourth Quarter: E-Books Now 'Multi-Billion Dollar Category'

At Amazon.com, net sales in the fourth quarter ended December 31 rose 22%, to $21.3 billion, and net income dropped 45%, to $97 million. Some of the company's results were below analysts' expectations, but because operating income rose 56%, to $405 million, and because of aggressive growth in some high-margin businesses, including e-books, Wall Street was happy. In after-hours trading, Amazon rose 9%, to $284 a share, near its all-time high.
Although Amazon was cagey as always about statistics, it did say that "for the second year in a row, Amazon's tablet was the most popular item for customers--Kindle Fire HD continued its run as the #1 best-selling, most gifted, and most wished for product across the millions of items available on Amazon worldwide."
Commenting on the growth of digital books, CEO Jeff Bezos said, "We're now seeing the transition we've been expecting. After five years, e-books is a multi-billion dollar category for us and growing fast--up approximately 70% last year. In contrast, our physical book sales experienced the lowest December growth rate in our 17 years as a bookseller, up just 5%. We're excited and very grateful to our customers for their response to Kindle and our ever expanding ecosystem and selection."
Amazon now stocks digitally more than 23 million movies, TV shows, songs, magazines, books, audiobooks and apps and games, up from 19 million a year ago.


Speed Dating for Book Lovers
For the second year in a row, the Strand Book Store in New York City will help single book lovers find the perfect date for Valentine's Day. On February 6, the Strand will host Queer Ladies Speed Dating, followed a day later by Valentine's Day Speed Dating.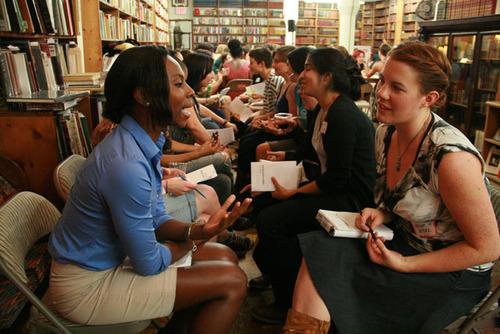 Both events will be held in the rare books room and feature colorful MCs, raffles with prizes donated by local businesses and catering provided by local bakeries, along with copious amounts of champagne. Prohibition Bakery, "New York City's original alcoholic cupcake company," will provide food for Queer Ladies Speed Dating, while Billy's Bakery of Chelsea will cater the February 7 event.

Participants pay $25, receive an ID number and raffle tickets, along with a booklet containing question prompts and score sheets. At the end of the night, the Strand staff will collect the score sheets and match up the participants, and shortly thereafter let people know their matches.

"Given the location, there will be a lot of talk about literature," said Lizzy Selzer, head of events and marketing at the Strand, "and people are encouraged to bring their favorite books."

The Strand held its first speed dating event for Valentine's Day last year, and did the first Queer Ladies Speed Dating during Pride week last June. Both events went extremely well, Selzer said, and, assuming an equally strong reaction to these two upcoming events, the Strand plans to hold at least two more during the year. "One will probably be around Pride, and then either later in the summer or in the fall," she said. "The choice for that one is between tourists and college students." --Alex Mutter


Dear B&N: 'I Think It Is Time We Staged an Intervention'
"I think it is time we staged an intervention," Washington Post blogger Alexandra Petri wrote in an open letter to Barnes & Noble, which indicated in an interview earlier this week that it will close more than 200 stores in the next decade.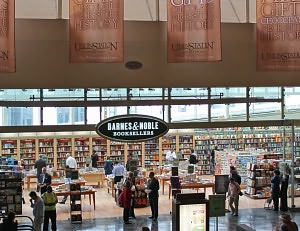 "I am saying this on behalf of all your friends: the Publishing Industry, Book-Lovers Everywhere and--well, pretty much everyone but Amazon.com," Petri observed. "We gathered this weekend and decided it was time we spoke up. We lost Borders. We cannot bear to lose you too.... We say this with love. We want nothing more than for you to succeed. And you are not doing so right now.... That is why we are staging this intervention."

Petri had a question for B&N executives: "Why would you assume that if there are fewer Barnes & Nobles, there will suddenly be more people dashing to BN.com?"

Her interventionist reply: "Physical bookstores still serve a vital role as showcases for books. These are places where people encounter many titles for the first time, titles we may decide to buy later, or may just take with us to the restroom and linger over in blatant defiance of the posted signs. We certainly would not know that Teen Paranormal Romance was such a unified genre if you did not display it so beautifully. Their ability to bring us into contact with hundreds of things we did not know we wanted is not to be underestimated. And they help even the online trade. Twenty-four percent of people who bought books from online retailers did so after seeing them in real live bookstores first, according to a 2011 survey. Yes, this is irksome if you are the book retailer, but it's critical publicity for the book. Lose the showrooms, and the Book suffers."


'Book-Themed Cafes' a Hit in South Korea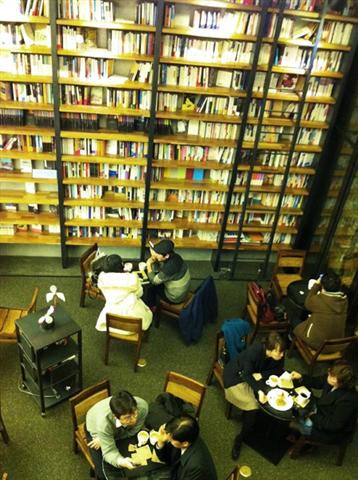 In Seoul, South Korea, book-themed cafes "are evolving into multi-purpose culture spots, replacing the fast-disappearing bookstores and even attracting library-goers," the Korea Herald reported.

"Before opening the cafe, we had to throw most of these books out," said Jang Eu-ddeum, who runs Cafe Comma and used to work as a marketer for Munhakdongne Publishing Group. "It cost too much to hire someone to take care of them. It really was heartbreaking to see them taken away to be destroyed.... When you work at a publishing company, you hardly get to see the readers who actually enjoy the projects you created. But in this cafe, the readers are physically here. It really is an enormous joy to see your books being read by real people."

Changbi Publishers opened its own cafe in Seoul last year. "We really strive to be something more than a cafe, or a bookstore, or a library," said Jeong Ji-yeon, the café's manager. "Many editors of Changbi also work in the cafe, holding their editorial meetings here. We receive visits from both our readers and writers. We think it's important to have a physical place to display the books and interact with the people, in spite of the increasing number of online bookstores. While e-books are all about the content, books as hard copies have something more to offer."


Notes
Image of the Day: ALA Garage Party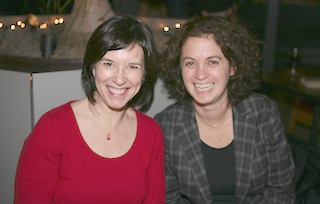 Monday night at an ALA party at Garage, Seattle, hosted by Shelf Awareness and Workman: (left) Elise Howard, publisher of Algonquin Young Readers, and Jessica Wiener, director of marketing at Workman.


Rep Tries Not to Eat Her Words--Or Galley
Speaking at the rep pick session last October at the Northern California Independent Booksellers Association trade show, Wendy Pearl, a Penguin Group sales rep in the Bay Area, featured a late March book from Viking called The Unchangeable Spots of Leopards by Kristopher Jansma. She liked it so much that she said, "rather impulsively," that if the book didn't make it onto the Indie Next List and become an Indie Bestseller, she would eat her galley.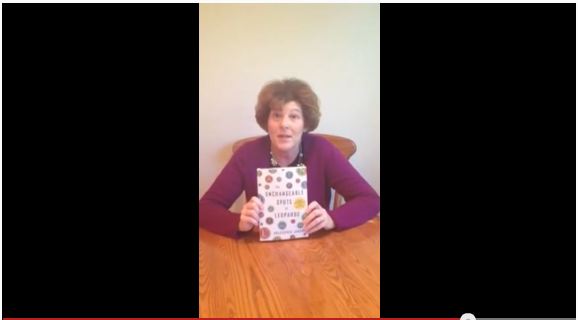 Friends and colleagues found out about the promise when Bridget Kinsella wrote about the boast--or threat--in Shelf Awareness, and her bosses are "holding me to it." Pearl has created a video imploring booksellers to nominate it for the April Indie Next List. As she noted several times, the deadline is February 5. "

Pearl compared The Unchangeable Spots of Leopards with The Kite Runner and City of Thieves and called it "really unique, mind bending, fun, compelling. Lots and lots of big fans and early buzz!" She also noted that "I really really do love this book, just not enough to eat it."


Iain Morris Joins Cameron + Company
Iain Morris has joined Cameron + Company as v-p of creative. Most recently he was art director of the Peanuts brand at Charles Schulz Creative Associates. He earlier worked at DK Publishing, LucasFilm Licensing and Palace Press/Insight Editions.


Book Trailer of the Day: Flora and the Flamingo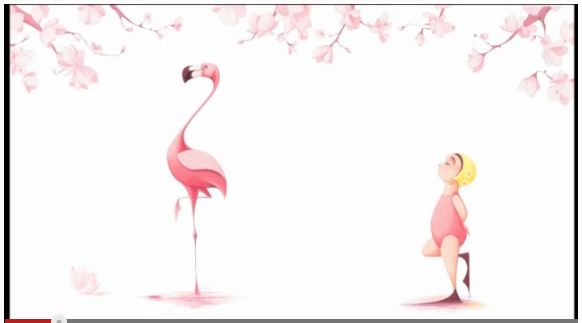 Flora and the Flamingo by Molly Idle (Chronicle), a picture book in which Flora and her friend engage in a wordless pas de deux.


Media and Movies
Media Heat: Al Gore on MSNBC's Morning Joe
This morning on MSNBC's Morning Joe: Al Gore, author of The Future: Six Drivers of Global Change (Random House, $30, 9780812992946).

---

Tomorrow morning on the Today Show: Linda Stasi, author of The Sixth Station (Forge, $24.99, 9780765334275).

---

Tomorrow on MSNBC's NOW with Alex Wagner: Dave Barry, author of Insane City (Putnam, $26.95, 9780399158681).

---

Tomorrow on Fox Biz's Lou Dobbs Tonight: Alan S. Blinder, author of After the Music Stopped: The Financial Crisis, the Response, and the Work Ahead (Penguin Press, $29.95, 9781594205309).

---

Tomorrow night on the Colbert Report: Matthew Guerrieri, author of The First Four Notes: Beethoven's Fifth and the Human Imagination (Knopf, $26.95, 9780307593283).


Movies: A Book of Common Prayer; Divergent
Campbell Scott (Off The Map, Final, Company Retreat) will direct and star in a film version of Joan Didion's 1977 novel A Book of Common Prayer, Variety reported. Filming begins this fall in Puerto Rico.

---

Kate Winslet has joined the cast of Divergent, based on the bestselling YA novel by Veronica Roth, Indiewire reported. Neil Burger (The Illusionist, Limitless) is directing Evan Daughtery's (Snow White & the Huntsman) script, which was rewritten by Vanessa Taylor (Game of Thrones, Hope Springs). The filmmakers "are clearly hoping for the film to be the next Twilight or Hunger Games, and look to be landing as prestigious a name as has been involved with either series," Indiewire wrote. Playing the lead role in Divergent is Shailene Woodley (The Descendants, The Spectacular Now). The film will open March 21, 2014.


Books & Authors
Awards: Costa Book of the Year; Dilys Winn Shortlist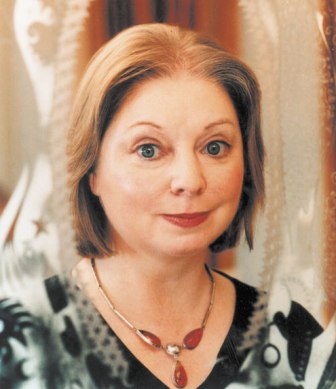 Yesterday, Hilary Mantel became the first author to win both the Costa Book of the Year and Man Booker Prize in the same year when Bring Up the Bodies took the £30,000 (US$47,073) Costa prize, which recognizes "the most enjoyable books of the last year by writers based in the U.K. and Ireland." The inaugural £3,500 Costa Short Story Award was won by Avril Joy.

Chair Dame Jenni Murray said the decision was not a difficult one for the judges. "I would like to tell you there was blood on the floor. But there was absolute unanimity. She simply stood head and shoulders--more than head and shoulders--above the rest; she stood on stilts."

---

Finalists have been named for the 2013 Dilys Winn Award, presented annually by the Independent Mystery Booksellers Association to the mystery titles member booksellers most enjoyed selling. The winner will be announced at Left Coast Crime in March. This year's Dilys Winn shortlisted books are:

Granddad, There's a Head on the Beach by Colin Cotterill (Minotaur)
Broken Harbor by Tana French (Viking)
Mr. Churchill's Secretary by Susan Elia MacNeal (Bantam)
The Expats by Chris Pavone (Crown)
Before the Poison by Peter Robinson (Morrow)


Book Brahmin: Ian Hamilton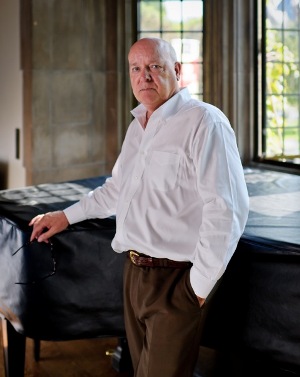 photo: Iden Ford Photography
Ian Hamilton is the author of The Disciple of Las Vegas, to be published by Picador on February 5, 2013; it's the first in a series of thrillers featuring forensic accountant and sleuth Ava Lee. Picador will publish the second in the series, The Wild Beasts of Wuhan, in July 2013. Hamilton has had a range of careers, from journalist to diplomat, but it wasn't until a health scare that he sat down to write his first novel. Ava Lee was the heroine that came to him and so the series was born. Hamilton lives in Burlington, Ontario, with his wife, Lorraine.

On your nightstand now:
Boomerang by Michael Lewis and The World, The World by Norman Lewis. Michael brings light and reason to subjects that are keenly important and befuddle most of us. Liar's Poker and The Big Short were good reads; Boomerang is terrific as he makes sense of the world's current economic woes by dissecting the Greek, Icelandic and Irish experiences. Norman Lewis is English, a writer of some so-so novels and some brilliant memoirs. The memoirs are part personal history and part travel. The World, The World has a companion piece, I Came, I Saw. Two better titles for this type of book I have yet to encounter. I have read and re-read these books, and still get a kick out of his story about Ian Fleming asking him to drop in on Ernest Hemingway in Cuba for the purpose of finding out if Fidel Castro--young and still a rebel in the mountains--had any chance of success. Lewis does meet Hemingway, is appalled at his general physical condition and character, and I can only think of Hemingway now in the way Lewis described him.
Favorite book when you were a child:
My first memory of reading is the Oor Wullie comic strip in a Scottish newspaper, but I became hooked on books through the Billy Bunter series written by Charles Hamilton. I devoured them, and still have Billy Bunter of Greyfriars School sitting in my book shelf.
Your top five authors:
Patrick O'Brian, Charles McCarry, Gore Vidal, Richard Stark and Doris Kearns Goodwin. There, that was easy. Actually, it was brutal, and if I listed everyone else I thought of, this piece would run on and on. O'Brian because he was just such a great story teller and could make me care passionately about Jack Aubrey, a man with flaws and as unlike me anyone could be. McCarry--recommended to me by George V. Higgins as American's answer to John le Carré--because his Paul Christopher novels were just plain brilliantly plotted and written. I thought that Vidal's Burr was the best book I had read in years, and though the rest of his American series weren't quite as good, his ability to make history so damn entertaining kept me going back for more. Richard Stark's (aka Donald Westlake) 20-book Parker series shows what talent can do even with a main character with one name, no sidekicks and no morals. Lastly, Doris Kearns Goodwin. Her book on Lincoln was good; her No Ordinary Time about the Roosevelts was better. She has a special genius for getting into her characters' heads.
Book you've faked reading:
I have never faked reading anything because I never really cared what anyone thought I was or wasn't reading. I did, though, try to read Thomas Pynchon and was totally defeated by Gravity's Rainbow--I couldn't force myself to read more than 50 pages. Equally, and disappointingly, John Barth's Giles Goat-Boy met with the same fate. It was disappointing because I had read and enjoyed The Sot-Weed Factor. Both Barth and Pynchon are now, in my mind, unreadable.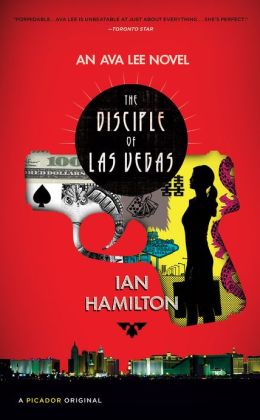 Book you're an evangelist for:
I hate repeating myself, but I've foisted the O'Brian Jack Aubrey books on more people I can remember, and I'm now starting to do the same with Norman Lewis. I really enjoy travel writing (Theroux, O'Hanlon, Iyer, Newby), and I think that Lewis produces the best I've ever read. I stumbled across him by accident in a secondhand bookstore with Naples '44, and then sought out I Came, I Saw and The World, The World. I feel sometimes like I'm on a one-man crusade to get him read.
Book you've bought for the cover:
The first Flashman book by George MacDonald Fraser. Harry Flashman looked like an outrageous cad, and that of course is what he turned out to be. History has never been so much a fun read, and Fraser has done a wonderful job over the years of keeping Flashman's character intact. He lies, cheats, steals, commits adultery and is an absolute coward. Once in a while, Fraser brings him to the brink doing something honorable, and just when you think it is possible, Harry reverts to form.
Book that changed your life:
The Corridors of Power by C.P. Snow. I was a young civil servant with my eye on advancement when I read this. The machinations of politicians in the U.K. parliamentary system (identical to my Canadian), and the relationships between the politicians and the supposedly neutral civil service were subtly, but pointedly drawn. When I found myself later in my career in senior positions that involved intermingling with Cabinet ministers--trying to meet their demands without taking political sides--I would from time to time go back to The Corridors of Power. It was like reading a beautifully written primer.
Favorite line from a book:
I really enjoyed Larry McMurtry's Lonesome Dove, and I became particularly enamored with the dialogue and used to spout some of the lines, including various references to "poke," until my wife told me it wasn't achieving its intended purpose sex-wise. At sort of the other end of the scale, there is a line from Saul Alinsky's Rules for Radicals that I have been using for 30 years: "People always do the right thing for the wrong reason." A line that sticks with you that long is worthy if not particularly literary. I later borrowed it for my Ava Lee novels and represent it as one of Ava and Uncle's basic rules of life. I did credit Alinsky in the acknowledgements.
Book you most want to read again for the first time:
The Honourable Schoolboy by John le Carré because when I read it for the first time I didn't want it to end, and I've read it three times since and always had that same sensation. Now I'm wondering why he wasn't part of my five top authors list. Can I give him an Honourable Mention?


Book Review
Children's Review: Destiny, Rewritten
Destiny, Rewritten by Kathryn Fitzmaurice (Katherine Tegen/HarperCollins, $16.99 hardcover, 352p., ages 9-12, 9780061625015, February 19, 2013)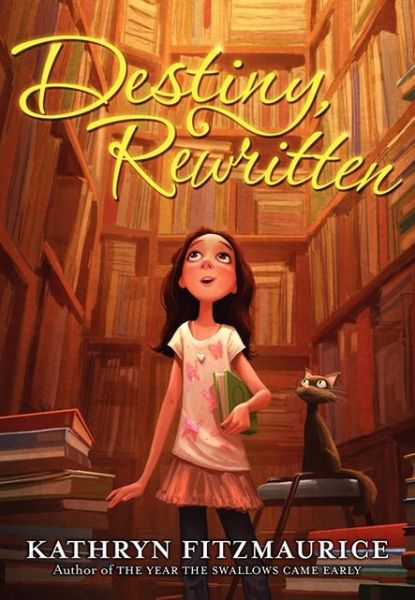 Kathryn Fitzmaurice (The Year the Swallows Came Early) creates another memorable 11-year-old grappling with her identity and her passions.
Emily Elizabeth Davis lives with her mother, aunt and cousin in the heart of Berkeley, Calif., where everybody knows everybody. Her mother named her for Emily Dickinson, but Emily prefers romance novels to poetry. She's read almost half of Danielle Steel's books, and copies down the happy endings of each of them.
Fitzmaurice portrays a strong bond between mother and daughter, and chronicles the tension that develops between them over her mother's aspirations for Emily versus Emily's own interests, and Emily's growing resentment of her mother's caginess about the identity of Emily's father. The woman inscribes a first edition of The Complete Poems of Emily Dickinson to Emily: "Emily Dickinson is one of the great poets. The same will be said of you one day." Rather than keeping a photo album for Emily, she records each milestone of Emily's life next to a poem that ties in; "the road map of your life," she calls it. She wrote Emily's birth weight and height in the margins of "Angels, in the early morning," and recorded the date of her first steps next to "I'll tell you how the Sun rose." Just after Emily learns that her mother wrote her father's name in the margins of the Dickinson poetry book, the heroine inadvertently places it on top of some donation boxes. Suddenly the road map to Emily's life is gone. For the balance of the novel, she searches the town to find the volume.
Besides confiding in Danielle Steel through letters, Emily also has a best friend, Wavey St. Clair. Wavey is so loyal, she compromises her perfect attendance record to help Emily search for her book. Fitzmaurice possesses a perfect ear for dialogue when it comes to conversations between the sixth graders.
Emily grapples with whether destiny truly does rule her life, or whether, "if you do something every once in a while that's unexpected,... it might change the way you are." Emily's search for her book, her internal debate about destiny and the ways in which the heroine makes small changes in her life all come together into a moving climax. Emily comes to realize that sometimes the answer you needed was right there all the time. --Jennifer M. Brown
Shelf Talker: As 11-year-old Emily sets out to solve the mystery of her book's whereabouts and her father's identity, she realizes these will not tell her who she is; she must discover that for herself.