Shelf Awareness for Tuesday, January 29, 2013

News
Awards: Newbery, Caldecott & More

Yesterday the American Library Association announced awards for the top children's and YA books, videos and audios at its Midwinter Meeting in Seattle, Wash.
My One and Only Ivan by Katherine Applegate (HarperCollins) won the 2013 Newbery Medal. (See our q&a with the author below.) Jon Klassen won the 2013 Caldecott Medal for This Is Not My Hat (Candlewick), which he both wrote and illustrated. Klassen also received a Caldecott Honor citation for Extra Yarn, with text by Mac Barnett (Balzer & Bray/HarperCollins). Not since 1947 has an artist won both a Caldecott Medal and an Honor citation in the same year: that year, Leonard Weisgard won the Caldecott Medal for The Little Island (Doubleday) by Margaret Wise Brown (writing under the pseudonym Golden MacDonald) and also took a Caldecott Honor for Rain Drop Splash, with text by Alvin Tresselt (Lothrop).
Katherine Paterson received the 2013 Laura Ingalls Wilder Award--there were cries of disbelief from the crowd that the two-time Newbery winner had never been honored with the Wilder Award. It was also a big day for Andrea Davis Pinkney, whose Hand in Hand: Ten Black Men Who Changed America, illustrated by Brian Pinkney (Jump at the Son/Hyperion), won the 2013 Coretta Scott King Author Award; she was also chosen to deliver the 2014 May Hill Arbuthnot Lecture.
The complete list of winners and honorees is here.


Newbery Winner Katherine Applegate: Writing 'The Gorilla Book'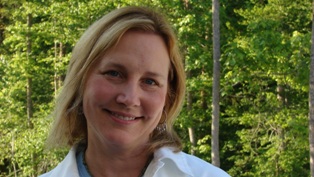 Yesterday in Seattle, about 35 miles north of where "the real Ivan" spent 27 years at a Tacoma, Wash., strip mall, Katherine Applegate won the 2013 Newbery Medal for The One and Only Ivan (HarperCollins). Our review called Ivan "an animal hero that will take his place with other courageous and beloved animals such as Babe, Mrs. Frisby, Charlotte and Wilbur."
Congratulations! How do you feel?
I've been in a state of stunned disbelief. My first thought after I won was, "Oh my God, I have to give interviews," and the second thought was, "Oh my God, I have to give a speech." It's really gratifying because it was a story near and dear to my heart--because it's true and heartbreaking. It's resonated with kids. The best part of winning the Newbery is the idea that more kids will know Ivan's story.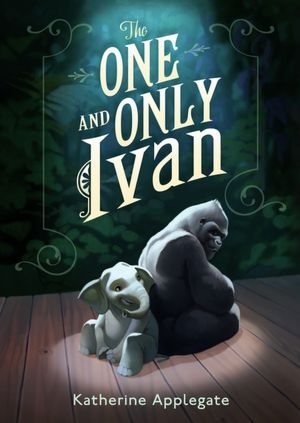 Did growing up in Michigan engender your love of animals?
I was born in Ann Arbor and grew up in Grand Rapids. I love Michigan. I don't love the cold. I grew up with lots of animals, and I wanted to be a vet growing up. I worked for a vet in high school. I've always wanted to try an animal fantasy. If I knew how many people dislike animal fantasy books, I don't know if I'd have written it. I can't tell you the number of people who have come up to me and said, "I really don't like animal fantasy books, but I love Ivan." I had a wonderful editor, Anne Hoppe, and she said, "I know you want to write the gorilla book, so just write it."
How did you find out about the real Ivan?
It was a New York Times article with the headline, "A Gorilla Sulks in a Mall While His Future Is Debated." I was so shocked and moved. I thought it would make a fascinating story. It took some time to write first-person gorilla. By then Ivan had made it to Zoo Atlanta. He was in a strip mall in Tacoma, Wash., for 27 years. People were becoming aware of the needs of a primate, and the fact that he'd been alone all these years troubled them. They had to re-acclimate him after all that time alone. He never did have any progeny. But he had other gorillas, and sun and grass and trees. His life was much better than it had been.
Tell us about the thread with the circus animals, elephants Stella and Ruby.
I feel strongly about wild animals in circuses. To see an elephant in a circus breaks my heart. I think it's appalling, but I didn't want to be didactic, and I didn't want to overstress it. I just wanted to show what it might be like. I hope the more nuanced good guy–bad guy came across. There are many people who have animals in a captive setting who think they're doing the right thing. There are also really good zoos and there are really bad zoos.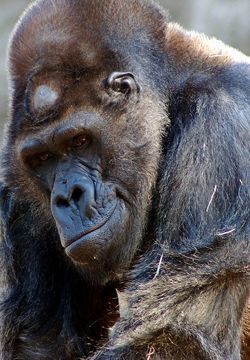 Ivan died on August 20, 2012. He didn't live to see the story he inspired win the Newbery.
I'm sure he was quite a reader. [Laughter.] I went to Ivan's memorial service. I'd never been to a gorilla funeral. There were people who came from all over the world, people from Tacoma, people from Atlanta who'd visited him every week, the primatologist who got him moved, Charles Horton. But it took a real group effort to get him moved. He was quite a quirky gorilla, apparently. To see people gather over a western lowland gorilla was very moving. There's stuff I learned at that service I wished I'd known when I was writing the book.
Ivan may not have been a reader, but he was a painter, wasn't he?
The real Ivan had enjoyed finger-painting. I never got to see Ivan. When I tried to visit him in Atlanta, it was raining, and he's not a fan of the rain. But it was so personal to see his fingerpaints. Some of Ivan's paintings have been auctioned.
Was writing Home of the Brave (Feiwel & Friends)--your first stand-alone novel--different from your experience working on a series like Animorphs, or for imprints with clear guidelines, such as Harlequin or Disney?
Home of the Brave was a moment when I tried to switch gears. I love series because I love how voracious readers embrace those books. But Jean Feiwel was kind enough to give me a chance at my first hardcover stand-alone novel. The story arc with a series is a different pace than a free-standing middle-grade. I love middle grade, especially because the brevity appeals to me. It helps me control the plot. Plotting is hard for me. I like word choice, and I like rewriting. I'm more on the chamber music end of things than the symphony end of things.
How does it work when you write with your husband, Michael Grant--with Animorphs or your most recent novel, Eve & Adam? Does he do the plotting and you work on word choice?
It's much messier than that. It's like sausage and legislation, you don't want to see how it's made. [In Eve & Adam,] we were sure I'd take the female voice, and he'd take the male voice. We ended up writing over each other and under each other. It was fun because we were much more experienced [than when we worked on Animorphs] and there was much less ego involved. We wanted to do a rom-com, frothy sort of book. There was no marital counseling needed at all.
What advice would you give to writers?
The truth is, you have to have fun with it. It is fun. You have to do it because you love it, and if you love it, the rest will come. I think people forget that. They get tied up in questions of "Will I be published?," and at the end of the day, it's just about words on paper. And that's the part we all love--most of the time. --Jennifer M. Brown


Minnesota's Reading Frenzy Opening New Store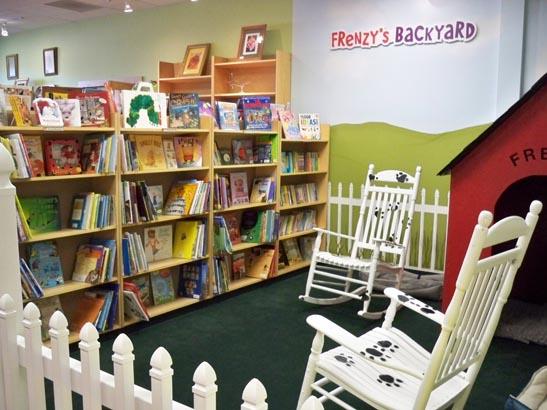 Congratulations! In early April, Reading Frenzy Bookshop, Zimmerman, Minn., is opening a small space inside the new Elk River Area Arts Alliance Building in Elk River, less than 10 miles away. The second location will carry, the store said, "wonderful new and used books by Minnesota authors and publishers, plus a nice assortment of art related books, kid's books and other hand-selected books and items." Reading Frenzy will also hold events at the Arts Alliance Building.
The Arts Alliance Gallery displays work by local artists that is for sale.


Foyles CEO Calls for 'Improved Terms from All Our Partners'
Sam Husain, CEO of U.K. bookseller Foyles, has "called for better terms from publishers and suppliers, aiming at an average of 60% discount instead of the average of 40% currently experienced--and 'a level playing field' with supermarkets and online retailers, which he said can benefit by discounting anything up to 15% higher than that given to booksellers, based on their volume of sales," the Bookseller reported.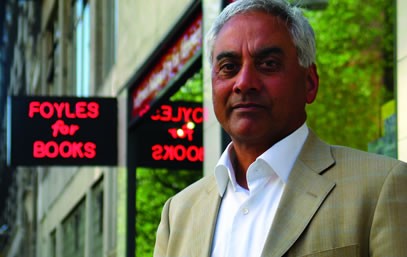 photo: The Bookseller
In an open letter to the Bookseller, Husain wrote: " 'Bricks and mortar' bookshops face a unique challenge in that exactly the same product (the book with an ISBN reference) is often available at a much cheaper price through other sales channels. We try our best to add value by making browsing and discovering books as enjoyable as possible and providing helpful and knowledgeable staff. Many of us go further by making bookshops a cultural venue with events and looking after the essential needs of customers by providing food and beverages. If we are to do more, and even have ambitions to expand, then we need to finance this through improved terms from all our partners."


Notes
Image of the Day: 'New High in Bookseller-Cake-Decoration'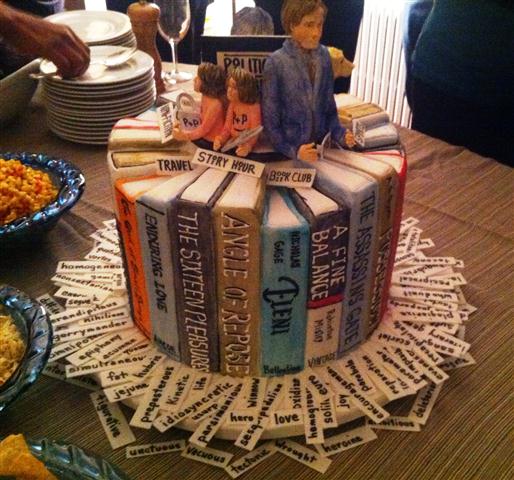 Last Saturday, at Howard Norman's house, Politics & Prose owners Brad Graham and Lissa Muscatine hosted a party to celebrate Barbara Meade's retirement from the store. The cake included oldies and goodies titles at P&P, plus a group of figures from the store, including Meade. She commented: "The cake that Brad and Lissa conceived was so imaginative in its detail and seemingly antithetical qualities, but exactly the same combination of skills they have brought to P&P. The cake set a new high bar in the bookseller-cake-decoration league."


Rediscovering Local Bookstores
After confessing she has "bought most of the books I own through major online sellers," Montpelier, Vt., resident Marija Zagarins "set out to visit five local bookstores and make at least one purchase at each." In the Times Argus, she chronicled her retail pilgrimage to Bear Pond Books, the Book Garden and Rivendell Books in Montpelier; the Next Chapter in Barre; and the Country Bookshop in Plainfield.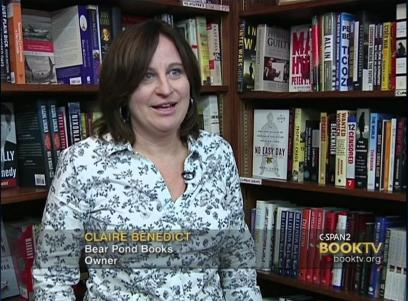 "This is a community that understands that if you're going to have a store in your downtown, you have to go to the store in your downtown. You can't just say that you value it and then buy online," Claire Benedict of Bear Pond Books told her. "We're nice to you when you come in. We chat with you. We spend a lot of time researching, finding, tracking down and ordering books for you if we don't already have what you're looking for. It's personalized service."

Zagarins concluded: "In the process of leaving my computer and getting access to personalized service at each bookstore, I was able to make choices that I doubt I'll regret."


Alamosa Books 'Is Unapologetically for Kids'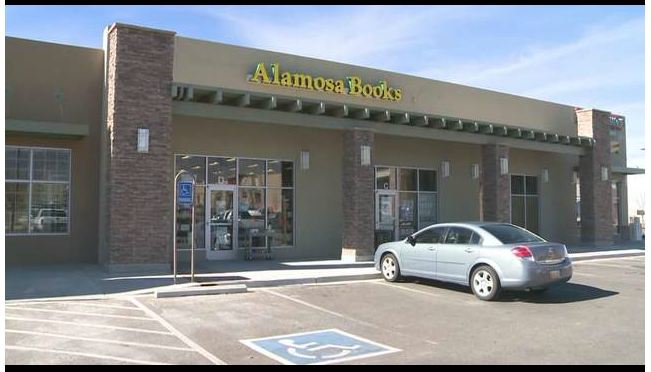 KASA-TV's New Mexico Style series profiled Alamosa Books in Albuquerque. Sean Anker, who owns the business with his wife, Elizabeth, talked about their focus on books for young children and "how sales of young adult books are continuing to rise, in spite of slight declines in the demand for physical books in general."

"Alamosa Books is unapologetically for kids," said Anker, adding: "All bookstores provide reading material, and each one has their own thing, but that's really our specialty is helping kids to adulthood."


Fulcrum's David R. Brower Office of Conservation Writing
Fulcrum Publishing has established the David R. Brower Office of Conservation Writing, located at the company's headquarters in Golden, Colo. The office features the desk used by the late David Brower, former executive director of the Sierra Club.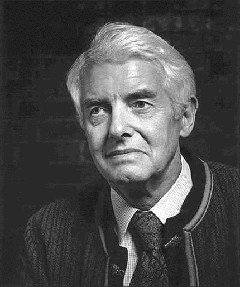 "If John Muir was the most important conservationist in the first half of the twentieth century, David Brower was certainly the most important in the second half of the century," said Robert Baron, founder and chairman of Fulcrum.

Baron added that the office "will be available for members of the International League of Conservation Writers and other authors who want to spend time in Colorado researching and writing." In addition to Brower's desk, the office will have a typewriter, computer and about 200 books (including Brower's) on major environmental issues to be used as reference materials. Photos and mementos of Brower and his activities will also be in the office.

"The creativity and caring that was born of that desk is beyond description. We hope it serves as inspiration to conservation writers everywhere," Baron observed.


Book Trailer of the Day: Revenge
Revenge: Eleven Dark Tales by Yoko Ogawa (Picador), produced by Picador creative director Henry Sene Yee and senior designer Ervin Serrano.


Media and Movies
Media Heat: Al Gore on the Daily Show
Tomorrow on CNN's Erin Burnett Out Front: Alan S. Blinder, author of After the Music Stopped: The Financial Crisis, the Response, and the Work Ahead (Penguin Press, $29.95, 9781594205309).

---

Tomorrow on NPR's Diane Rehm Show: readers review The Brief Wondrous Life of Oscar Wao by Junot Díaz (Riverhead, $16, 9781594483295).

---

Tomorrow on Fox Radio's Alan Colmes Show: Sam Sheridan, author of The Disaster Diaries: How I Learned to Stop Worrying and Love the Apocalypse (Penguin Press, $26.95, 9781594205279).

---

Tomorrow night on the Daily Show: Al Gore, author of The Future: Six Drivers of Global Change (Random House, $30, 9780812992946).


Movies: Screen Actors Guild Awards
Book-to-film adaptations dominated the Screen Actors Guild Awards Sunday night. The winners include:

Movies
Male actor in a leading role: Daniel Day-Lewis for Lincoln, based in part on Team of Rivals by Doris Kearns Goodwin
Female actor in a leading role: Jennifer Lawrence for Silver Linings Playbook, based on the novel by Matthew Quick
Male actor in a supporting role: Tommy Lee Jones for Lincoln
Female actor in a supporting role: Anne Hathaway for Les Misérables, based on the novel by Victor Hugo
Ensemble cast: Argo, inspired by events chronicled in Argo: How the CIA and Hollywood Pulled Off the Most Audacious Rescue in History by Antonio Mendez and Matt Baglio

Primetime television
Female actor in a TV movie or miniseries: Julianne Moore for Game Change, based on the book Game Change: Obama and the Clintons, McCain and Palin, and the Race of a Lifetime by John Heilemann and Mark Halperin


Book Review
Review: Percival Everett by Virgil Russell
Percival Everett by Virgil Russell by Percival Everett (Graywolf, $15 paperback, 9781555976347, February 5, 2013)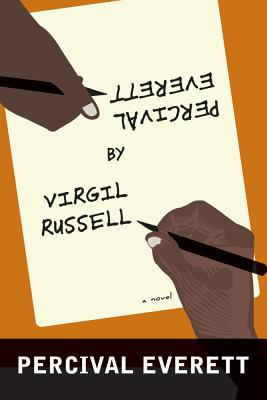 "There are no realities that are more real than others, only more privileged." Percival Everett writes this early in Percival Everett by Virgil Russell, but it's not quite clear whether Percival Everett says this, for the novel's ground is constantly shifting. Just when we've gotten used to one first-person voice, another comes into focus. Is this the story of an aging writer as dictated to his inquisitive son, or is the son imagining what his father might say to him, or is the son even real?
Or is it about a ranch owner who stumbles into a relationship with a horse doctor? Is Murphy a contractor who accepts an antique Leica camera from a morbidly obese neighbor or a painter who's just discovered he might have an adult daughter? And just how did Nat Turner survive from the time of his pre-Civil War rebellion to hang out with Charlton Heston as part of Martin Luther King's inner circle during the March on Washington?
You could call this old-school postmodernism, John Barth "Lost in the Funhouse"-era stuff, but Everett would likely be the first to reject that label. The elderly author in the nursing home, the narrator who comes closest to mirroring Everett, angrily recalls how one critic told him his work "was about itself and process and not about objective reality and life in the world," so "I asked him what he thought objective reality was. Then I punched him."
Eventually, the narrative settles into a single groove, but it's not entirely safe to assume that the aging writer recounting his struggle against the brutal attendants in his nursing home is the same writer from the earlier chapters--just as it's not safe to assume that either of them are supposed to be Percival Everett. As one of the final narrators says, after offering yet another explanation for the panoply of voices, "I am a performative utterance"--a fictional persona, as opposed to a person.
Voice and identity, and the unreliability of narrative, have been predominant themes for Everett throughout his literary career, most notably in the 2001 novel Erasure and subsequent works. In Percival Everett by Virgil Russell, he seems to be turning himself into the object of scrutiny, but it's important to remember that every act of disclosure in the novel is an act. And yet maybe it's the act that frees Everett up to create scenes of great emotional authenticity, as the array of characters gives him multiple options with which to tackle some of the toughest questions we can ask ourselves about our relationships to the world--and the people closest to us. --Ron Hogan, founder of Beatrice.com
Shelf Talker: Everett's metafictional reflections on identity will further solidify his critical reputation; readers who are unfamiliar with him but up for a literary workout may find this a good place to start.


Deeper Understanding
Pulpwood Queens: Many Kinds of Inspiration
Carolyn Turgeon, author of five novels, including Mermaid and the upcoming The Fairest of Them All, writes:
Six years ago I wrote an article for Shelf Awareness after attending my first Pulpwood Queens Girlfriend Weekend in East Texas, just after my first novel was published. It was my first book festival, I spoke on my first panel, and it was the first time I met a barrage of open-hearted authors and readers at once, many of them bedecked with tiaras and rhinestones and leopard print. And it was the first time I met Kathy Patrick, founder of the Pulpwood Queens, the largest meet-and-greet book club in the world with more than 550 chapters in the U.S., a woman whose love of books and stories is infectious and larger than life. Kathy also owns the country's only bookstore/hair salon, in Jefferson, Tex. When you walk inside, it's like entering a jewelry box that's been flung open. I love it all: I believe that books should be associated with as much glamour and razzle-dazzle as possible.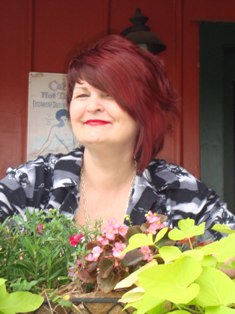 The weekend before last, I attended my fourth Girlfriend Weekend, and next summer my fifth novel will be published. In these past few years, Kathy has become my dear friend and the Pulpwood Queens a significant part of my life. I've come to know the Pulpwood Queens not only as a fun-loving book club with a deep love of glamour (and gemstones! and Marilyn!), but also as an umbrella for all kinds of impassioned offshoot literacy projects that use books to make people's lives richer. Kathy herself uses proceeds from the annual authors' auction at Girlfriend Weekend to fund the Dolly Parton Imagination Library in her home Marion County (Jefferson is the county seat), where 39% of adults are illiterate. Now, through the program, more than 100 children get books every month so that they'll be reading-ready by the time they hit school.

Outside of Jefferson, there's been so much activity that a few years ago Kathy created the KAT award to give out to one book club member or chapter every year for going beyond the call in promoting literacy. As she explains, "We aren't just your mama's book club; we're a book club that is making a real difference through the great connector, BOOKS!!"


This year's KAT winner is Alyse Urice, an "old hippie rebel" Pulpwood Queen from Golden, Colo., whose tiny nonprofit, Literacy and Hope, recycles books into the hands of those who need them. When Alyse learned that her local library, Jefferson County Library, was getting ready to toss sets of reference books and encyclopedias, she called around to find some kind of program in her area that might be able to use them. When her partner suggested Pine Ridge Reservation in South Dakota, Alyse's first thought, she says, was that "the last thing they needed was another white woman trying to help." But she called them anyway and discovered that the five schools on the reservation had virtually no books for their students and that a kid is more likely to commit suicide than graduate high school there.

She loaded a truck with thousands of books--those reference books donated by Jefferson County Library and a few new books donated by a handful of authors and publishers--and drove to Pine Ridge. "I was overwhelmed," she says, "by the willingness of parents, students, and teachers to come together on a summer day to receive books for the next school year. It was good to know that it was something genuinely needed and appreciated." Now she's helping to set up several libraries in the reservation's five schools.

Over a Mexican dinner last week in Jefferson, Alyse was saying that she's getting ready to make another run up to Pine Ridge, but is having trouble coming up with gas money (about $500, she estimates). Right then and there, Kathy reached into her purse and handed Alyse a large bill (inspiring the rest of us to follow suit), and vowed to raise the rest of the money Alyse needs on Facebook. Kathy's already proven that she can work miracles: when she told her followers last spring that if they'd buy 1,000 copies of Michael Morris's novel Man in the Blue Moon during the next month, she'd dye her hair blue, her locks were sky-colored within two weeks. (If you want to help Alyse in her mission, you can visit her website Literacy and Hope and donate through PayPal or e-mail her to arrange to send books to Pine Ridge.)

More than 3,000 miles north of Golden, in Anchorage, Alaska, another inspiring Pulpwood Queen, Mary Grove, founded a chapter of the book club at the Hiland Mountain Correctional Center for Women. After much red tape, the first meeting was held in March 2009 and a month later they discussed their first book, The Big Beautiful by Pamela Duncan. Now Mary and her fellow Pulpwood Queens go to Hiland once a month with cupcakes and juice to talk books with a group of 14 women inmates, some of whom have been incarcerated for years. There's a waiting list to join, as old members are released and new members from the prison population join. In addition to reading, Mary says, they've compiled and produced a cookbook and a selection of greeting cards to raise money to support their club and give back to the community. Through the book club, "the women are better read, more confident, and have learned that their opinions matter," Mary says.

When I got a job at the University of Alaska at Anchorage's Low-Residency MFA Program in 2010, Kathy told me that I had to meet Mary Grove myself. I contacted Mary, hoping to maybe meet with her and the (un-incarcerated) Pulpwood Queens for dinner. In typical Pulpwood Queen fashion, Mary outdid herself: she offered to pick me up at the airport, let me stay at her house, and throw a big dinner where I could meet everyone. And so I met and fell in love with another group of book-loving tiara-wearing ladies. When, that summer, I gave a public reading as part of UAA's residency program, Mary and the other Pulpwood Queens showed up in tiaras, hooting and hollering and making all the other faculty members think that I have my own private fan club.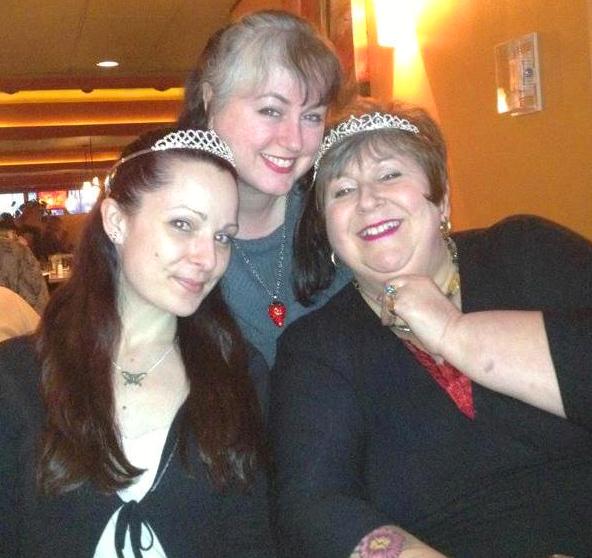 Hail to the Queens:
Sarah Jane, Carolyn Turgeon, Mary Grove
Mary asked, too, if I'd visit the prison and do a special reading for the inmates. I visited Hiland that year, and now have been to the prison several times. It's astonishing, sitting with a room full of women as thirsty for stories, for the escape and magic that they bring, as those ladies are. Now I stay with Mary and visit with her and her queens--the ones in prison and the ones in the world at large--every summer. This summer, I hope to lure some of my fellow faculty members to Hiland along with me, to read from their works and speak to those ladies, who will appreciate it in a way that's hard to understand if you haven't been there. One of the book club members, Sarah Jane, was released nearly a year ago after more than a decade in prison and is now the first official Paroled Pulpwood Queen of Anchorage, Alaska. I, too, am proud to be an official member of the Anchorage Pulpwood Queens and can't believe that it all stemmed from one rhinestone- and book-loving lady in East Texas.

But it did. And as we speak, Pulpwood Queen Kay Huck and her Southwest Louisiana chapter are funding an entire school in Nicaragua with books and planning their annual trip there, and Mary Grove is planning the next trip to Hiland and giving the paroled (and gorgeous, and brilliant) Sarah Jane advice as she navigates the world outside of prison, and Alyse is gathering those dollars to get herself and thousands of more books to South Dakota, and Kathy is continuing to be a force of nature from her hub in East Texas. And, I'm sure, all kinds of other little sparks are igniting as these women inspire other women and people continue to save each other and get saved by books and stories.