Shelf Awareness for Tuesday, February 5, 2013

News
Bookish Launchish

Bookish is liveish.

The long-delayed consumer-oriented book website, which is currently on its third CEO, made its debut last night. A joint project of Hachette Book Group, Penguin Group and Simon & Schuster, the site promotes books from nearly 20 publishers and aims to improve book discovery by readers and to sell books.

Bookish features publicity material from publishers; its own editorial material about books, authors and reading; and a recommendation section. Bookish reportedly has a database of more than one million titles and includes some 400,000 author profile pages. The site emphasizes that it is "editorially independent." There are 18 "genre pages," as well book lists and other book-related articles. Users apparently can add reviews.

Highlighted inaugural editorial material includes a joint interview with authors Michael Connelly and Michael Koryta; an essay by Elizabeth Gilbert in which she "takes on" Philip Roth for a discouraging comment about writing; an excerpt from Harlan Coben's upcoming thriller, as well as several Onion book reviews. Bookish is also sharing material with USA Today.

It's easy to purchase directly from Bookish (sales fulfillment is courtesy of Baker & Taylor), often at a discount, in a range of formats. An ancillary button allows users to go to "online stores," including IndieBound, Amazon, Barnes & Noble, Books-a-Million, iBookstore and Kobo. Bookish also has an Android app available and one for iPhones on the way.



One of the most important parts of the site, the recommendation section, is still in beta, with slightly more than 250,000 titles. For now, the section either doesn't recognize many titles or has no suggestions for further reading. It remains a work in progresh.


Amazon to Collect Sales Tax in Connecticut, Too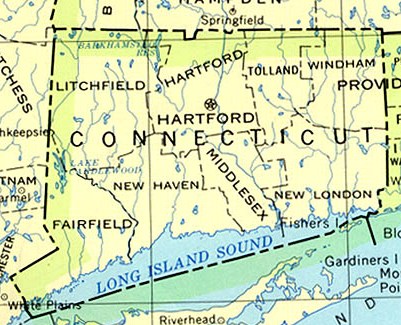 On November 1, Amazon will begin collecting sales tax in Connecticut, an amount the state commissioner of revenue services estimates will be $8 million in the first year and $13 million-$15 million in the second year, the AP reported. Amazon also said that it will spend $50 million to build an order-fulfillment center in the state.
In 2011, Connecticut enacted a law requiring Internet retailers to collect tax on sales generated through website affiliates in the state. As it did in many such disputes, Amazon argued that it didn't have physical nexus in Connecticut.


Brown Dog Books & Gifts Must Relocate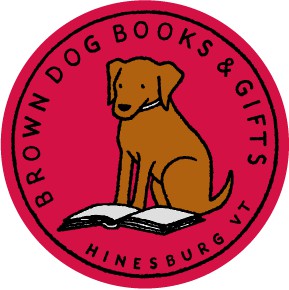 Brown Dog Books & Gifts, which was named a "Community Gem" by the Vermont Retail Association last summer, is looking for a new location. Natacha Liuzzi, owner of the Hinesburg bookshop, learned that she must vacate the Firehouse Plaza by March 31 when she received a letter from plaza owner Aubuchon Realty Company notifying her the space would be needed for a hardware store expansion, the Burlington Free Press reported.

"We're looking for a space in Hinesburg that we can afford," said Liuzzi, who opened her shop in 2008 and has lived in the town for 27 years. "We feel loyal to the town and our clientele."

Store manager Emma Liuzzi Pouech noted that response to an e-mail announcement sent to their customer list has been extremely positive: "Everybody wants to help--offering trucks and hands for moving. They have been really supportive; they want us to stay here."

While remaining in Hinesburg is the goal, "finding a place has not been easy," the Free Press wrote, adding that spaces "they have considered as possibilities would not be ready by March 31 and would require too much reconstruction."

"We try to remain positive," Liuzzi said.


Written Words Bookstore Move a 'Labor of Love'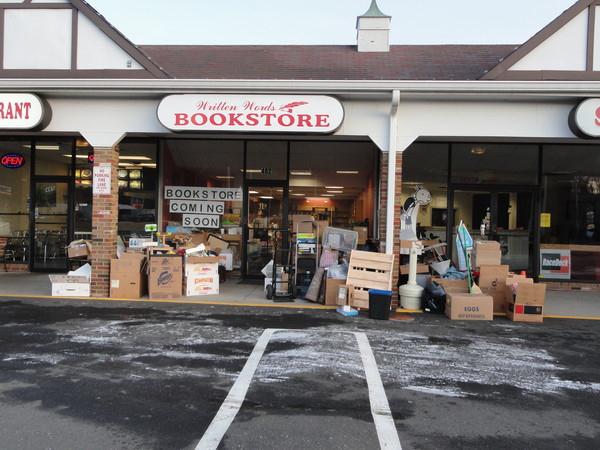 photo: Leah Salomoni/Patch
Written Words Bookstore, Shelton, Conn., took advantage of the "many hands make light work" theory to move over the weekend to its new location at 194 Leavenworth Road. The Shelton Patch reported that "volunteers from the local community pitched in to help the owners."

"They showed up in their pickup trucks and there wasn't a single complaint anywhere. It was incredible, truly a labor of love. They put in hours upon hours of work," said owner Dorothy Sim-Broder. "It was really interesting because none of us are pros but we got it all done."

Although the new store is smaller, customers "say it actually has the feel and look of a bookstore more than the other place," Sim-Broder added. "Over there it had the feel of a chain because it was large, but over here I think it's cozy, warmer. Now it looks like a true mom and pop shop."


Obituary Notes: Diane Wolkstein; Jan Ormerod
Diane Wolkstein, "a children's author and folklorist who once upon a time served as New York City's official storyteller, deputized to revive the dying art in this city of eight million stories," died last Thursday, the New York Times reported. She was 70.

---

Illustrator and author Jan Ormerod, who "brought a fresh vision to children's picture books with her luminous images, storytelling genius and understanding of how children behave," died January 24, the Guardian reported. She was 66.


Notes
Image of the Day: Snowdown Book Geek Games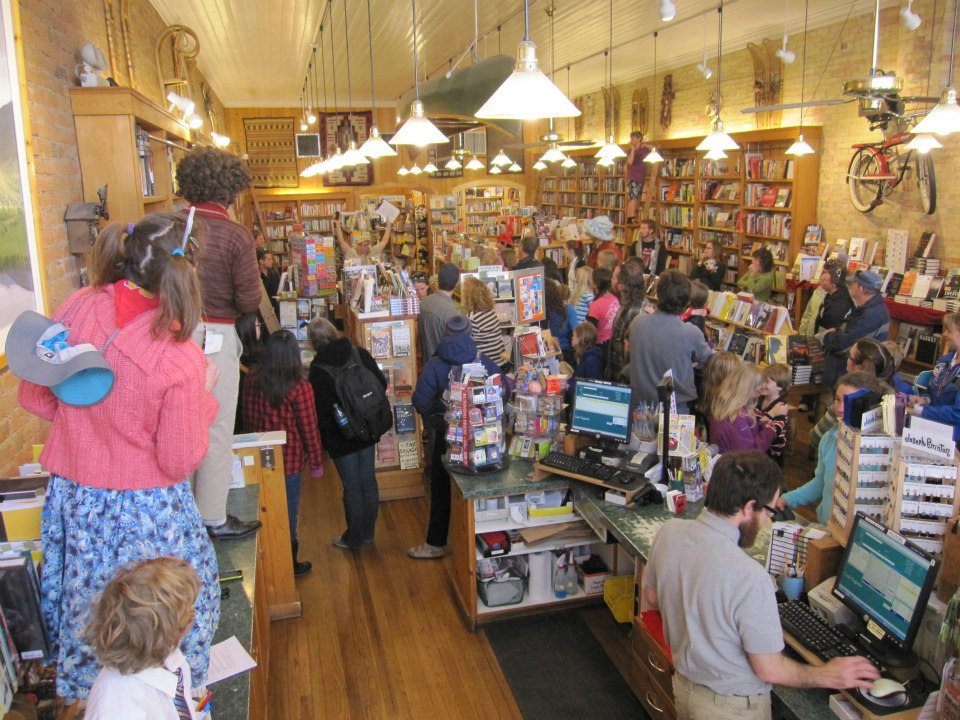 Let the Book Geek Games begin! On Saturday afternoon, Maria's Bookshop, Durango, Colo., hosted the inaugural Snowdown Book Geek Games, describing the event as "a full on geek fest... with a packed house as dweeby readers of all ages balanced books on their heads, stacked books high in the sky, picked their brains for answers to our tough lit trivia questions, and alphabetized just as fast as they could."


Super Bowl Power Surge: Reading by Kobo ComfortLight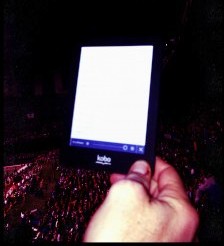 Kobo CEO Michael Serbinis and executive v-p of business development Todd Humphrey were at the New Orleans Superdome for Sunday's NFL Super Bowl when the power went out. Fortunately, they "had the trusty Kobo Glo with them to light up the dome and save the day."


Random House Publisher Services to Distribute Verso Books
Effective July 1, Verso Books will be sold and distributed in North America by Random House Publisher Services. Since 1996, Verso has been sold and distributed in the U.S. by Norton and in Canada by Penguin Group.
Founded 45 years ago and with offices in London, Paris and Brooklyn, Verso is one of the major leftist publishers in the world and puts out 80 books a year in anthropology, biography and memoir, cultural and literary theory, philosophy, economics, fiction, political theory and history. Its bestsellers and best known titles include The Clash of Fundamentalisms by Tariq Ali, Planet of Slums by Mike Davis, Imagined Communities by Benedict Anderson, Living in the End Times by Slavoj Zizek, A People's History of the World by Chris Harman and The Communist Manifesto: A Modern Edition by Karl Marx. Other authors include John Berger, Noam Chomsky, Alexander Cockburn, Régis Debray, Isaac Deutscher, Jürgen Habermas, Eric Hobsbawm, Rosa Luxemburg, Edward Said and André Schiffrin.
Verso Books managing director Jacob Stevens thanked Norton and Penguin for having "helped Verso immeasurably over the years, improving our American operation and growing our sales year on year." Random House, he added, "will bring our books to yet more readers."


Ackerman Joins Bookmasters as National Account Manager
Jonathan Ackerman has been named national account manager at Bookmasters, where he will oversee the company's relationships with national wholesalers and retailers, assist in management of regional accounts and contribute to the ongoing development of back office sales support functions. He formerly worked at F&W Media, Simon & Schuster, Random House and DK Publishing.


Book Trailer of the Day: Steamy Kitchen's Healthy Asian Favorites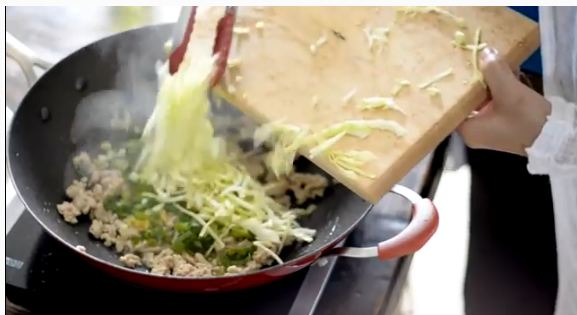 Steamy Kitchen's Healthy Asian Favorites by Jaden Hair (Ten Speed Press), in which the blogger talks about accessible and exciting Asian food and "how to think outside the takeout box."


Media and Movies
Media Heat: The Rebellious Life of Mrs. Rosa Parks
This morning on Imus in the Morning: Tanya Biank, author of Undaunted: The Real Story of America's Servicewomen in Today's Military (NAL, $26.95, 9780451239228).
---
Tomorrow morning on Marketplace Morning Report: Charlie LeDuff, author of Detroit: An American Autopsy (Penguin Press, $27.95, 9781594205347).

---

Tomorrow on NPR's Diane Rehm Show: Jeanne Theoharis, author of The Rebellious Life of Mrs. Rosa Parks (Beacon Press, $27.95, 9780807050477).

---

Tomorrow on NBC's Steve Harvey Show: Jacqui Stafford, author of The Wow Factor: Insider Style Secrets for Every Body and Every Budget (Gotham, $25, 9781592407736).

---

Tomorrow night on the Daily Show: Ed Whitacre, co-author of American Turnaround: Reinventing AT&T and GM and the Way We Do Business in the USA (Business Plus, $28.99, 9781455513017).

---

Tomorrow night on the Colbert Report: Lawrence Wright, author of Going Clear: Scientology, Hollywood, and the Prison of Belief (Knopf, $28.95, 9780307700667).


TV: Under the Dome
CBS "used some precious Super Bowl promo real estate" to release the first teaser for Under the Dome, a summer series from Stephen King and Steven Spielberg based on King's novel, Deadline.com reported, noting that the clip "is just conceptual and kicks off an interactive Under the Dome site."


Movies: Black Mass, The Book Thief
Johnny Depp will play Boston crime kingpin Whitey Bulger in Black Mass, a Barry Levinson-directed adaptation of the book Black Mass: Whitey Bulger, the FBI and a Devil's Deal by Dick Lehr and Gerard O'Neill, Deadline.com reported. The film is a co-production between Cross Creek and Exclusive Media. Universal Pictures will release the film in the U.S. through Cross Creek's distribution deal with the studio. Production is set to begin in May.
---
Geoffrey Rush and Emily Watson will star in Fox 2000's movie adaptation of Markus Zusak's bestselling novel The Book Thief, according to the Hollywood Reporter. The World War II drama will be directed by Brian Percival (Downton Abbey).


Books & Authors
Awards: Lionel Gelber Longlist; NAACP Image Winners
A 12-book longlist has been announced for the $15,000 Lionel Gelber Prize, which honors the "world's best nonfiction book in English on foreign affairs that seeks to deepen public debate on significant international issues." A shortlist of five titles will be released February 19, and the winner named March 25.
---
Winners in the literature category of NAACP Image Awards (via the Los Angeles Times), held on Friday:

Fiction: The Reverend's Wife by Kimberla Lawson Roby (Grand Central)
Non-Fiction: The Oath: The Obama White House and the Supreme Court by Jeffrey Toobin (Doubleday)
Debut Author: Nikki G: A Portrait of Nikki Giovanni in Her Own Words by Darryl L. Lacy (iUniverse)
Biography/Autobiography: Across That Bridge: Life Lessons and a Vision for Change by John Lewis (Hyperion)
Instructional: Health First: The Black Woman's Wellness Guide by Eleanor Hinton Hoytt and Hilary Beard (SmileyBooks)
Poetry: Speak Water by Truth Thomas (Cherry Castle Publishing)
Children: What Color Is My World? by Kareem Abdul-Jabbar and Raymond Obstfeld, illustrated by A.G. Ford (Candlewick Press)
Youth/Teens: Obama Talks Back: Global Lessons--A Dialogue With America's Young Leaders by Gregory Reed (Amber Books)




Pennie Picks A Good American
Pennie Clark Ianniciello, Costco's book buyer, has chosen A Good American by Alex George (Berkley, $16, 9780425253175) as her pick of the month for February. In Costco Connection, which goes to many of the warehouse club's members, she wrote: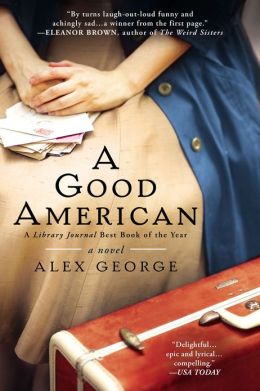 "I have never known any other home but Seattle. Because I've lived here all my life, I've taken a keen interest in stories--real and fictional--about people who leave the only home they've known to put down roots in some foreign and faraway place. This month's pick is an ideal example of just that kind of experience.

"Jette and Frederick Meisenheimer leave Germany in 1904. The ship they're on takes them to New Orleans, a place with entirely new sights and sounds and language. Tired of traveling, and with a new baby to tend to, the couple settles in Beatrice, Missouri. Their story, and the story of the next three generations, is filled with questions of patriotism, acceptance, family and the meaning of home."


Book Review
Review: Harvest
Harvest by Jim Crace (Nan A. Talese/Doubleday, $24.95 hardcover, 9780385520775, February 12, 2013)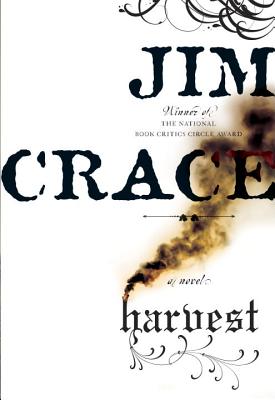 It's one thing to imagine a world outside our own time and place--movies, video games, even comic books do it quite well. It is much more difficult to create such a world effectively with nothing but words on paper. Jim Crace has successfully pulled this off in almost a dozen diverse novels infused with rich language and character particular to whatever story he is telling, whether it takes place in a Bronze Age village or on an imaginary new continent. In Harvest, Crace is working at the top of his craft as he shows us a traditional English tenant farm unraveling under the changes of a new landlord and the economic challenges of a cash economy.
Harvest is narrated by Walter Thirsk, a city man who came to the remote village 12 years before as a servant to the Master Kent, but chose to join the villagers in the barley fields rather than stay in the relative comfort of the manor. Master Kent is a widower, and so, under English law, the rights to the estate will now pass to his wife's brother from the city. Like Conrad's Marlowe in Heart of Darkness, Thirsk is an observant narrator who is both a part of the village yet also, always, an outsider. He struggles with the loss of his wife and the impending loss of the farm's paternalistic master. He appreciates the natural rhythm and labor of farm work among the "awns and whiskers of the barley's ears... brittle and dry enough to chit-chatchit... nattering with ten thousand voices at every effort of the wind or every scarper of a rabbit, mouse, or bird."
When a surveyor arrives on behalf of the new master to map the range of the estate and draw up a proposal to "fence and quickthorn all the land and turn everything... into gallant sheep country," Thirsk sees no way to avoid the impending changes. Itinerant drifters set up camp in the "wasted woods" the same day that a fire destroys the master's barn, and the tenants' fears turn them violent. They are decent people, but as Thirsk observes, "We do not press too closely to [God's] bosom.... He touches us, but only just." As the new master arrogantly rides into the village, Kent's favorite horse is killed by a nail hammered into his head and all hell breaks loose in the English countryside.
With Thirsk as our witness, we watch a way of life dismantle before our eyes. Crace's imaginary world is as powerfully engrossing as anything the real world throws our way. --Bruce Jacobs
Shelf Talker: An isolated English tenant farm collapses in the face of economic and social upheavals in Crace's vividly created world.