Shelf Awareness for Wednesday, February 6, 2013

News
Najafi Cos. Sells Majority Interest in Direct Brands
Najafi Companies, which had been one of the potential buyers of Borders Group in 2011 before that company was liquidated, has sold its majority interest in Direct Brands, parent company of Columbia House, Book-of-the-Month Club and other book clubs, to Pride Tree Holdings. In addition, as part of its focus on content and digital growth in the entertainment and media space, Najafi is backing Resolution, a new full-service talent and literary agency, and has acquired Cinram International.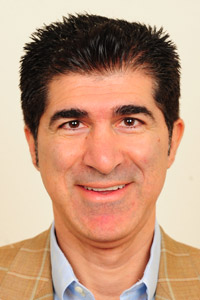 "We continue to seek partnership opportunities with world-class management teams and companies to complement our content and digital build-out on a global basis," said CEO Jahm Najafi. "The evolving market needs and customer demands in this space provide exciting opportunities for innovative and progressive companies capable to adapt to this changing environment."


BEA Speakers Include Chris Matthews, Doris Kearns Goodwin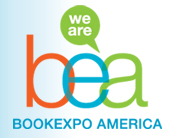 Chris Matthews, Doris Kearns Goodwin and Mary Pope Osborne will be among the speakers at this year's Book & Author Breakfasts during BookExpo America in New York City.

Doris Kearns Goodwin is scheduled to speak on Thursday, May 30, about her upcoming book The Bully Pulpit: Theodore Roosevelt, William Howard Taft, and the Golden Age of Journalism.

Among the authors appearing Friday morning at the Children's Breakfast will be Mary Pope Osborne (Magic Tricks from the Tree House; Magic Tree House #50: Hurry Up, Houdini!), Rick Riordan (The Heroes of Olympus, Book Four: The House of Hades) and Veronica Roth (Divergent: Book III)

At Saturday's adult Book & Authors Breakfast, Chris Matthews (Tip and the Gipper: When Politics Worked), will serve as master of ceremonies. Also speaking are Helen Fielding (whose new Bridget Jones book doesn't yet have a title) and John Lewis (March--Book One). Additional speakers will be announced soon.


Virtual Penny of the Future: 'Amazon Coins'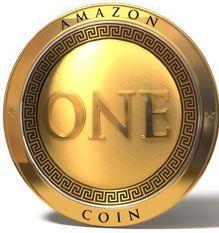 Who says the penny is dead? Amazon will launch its own currency in May with the debut of "Amazon Coins" (each coin is worth one cent), which Kindle Fire customers can spend in the Amazon Appstore. The online retailer said it plans to distribute "tens of millions of dollars' worth of free Amazon Coins" and also "make it quick and easy for customers to buy additional Amazon Coins using their Amazon accounts." Amazon Appstore developers will earn their standard 70% revenue share when customers make purchases using Amazon Coins.

The Verge explored several reasons why Amazon might succeed with virtual currency where other companies have failed, and noted that one area "where proprietary currencies have taken off is in video game economies."

Yanis Varoufakis, in-game economist for Valve (Team Fortress 2 and "other games where commerce thrives"), observed: "Just like frequent flyer point schemes, they capture their audience and prevent them from transferring value generated within a game or company to some other game or firm. Courtesy of perfect control of this ingame 'money' supply, it is a cheap way for rewarding certain behavioral or consumption patterns, or even penalizing others. Thirdly, it bypasses the objections of regulatory authorities to instances when players receive money from the company--flows that may need to be, otherwise, taxed or regulated in accordance to gambling laws."


Waterstones Restructures, Looks Ahead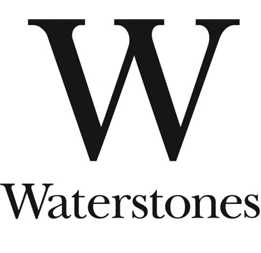 In a restructuring move, U.K. bookstore chain Waterstones promoted its head of books Rik McShane to the newly created role of retail director, where he will be responsible for field operations, central operations and the commercial department, Retail Week reported. Waterstones, which said the move would "fully align" these business areas, also replaced the divisional and regional manager structure with the "cluster model," requiring a smaller number of regional managers. Retail Week added that the move "ties in with the Waterstones aim of repositioning itself as a local specialist."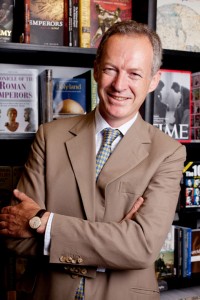 Managing director James Daunt further emphasized the changing nature of the company in the Telegraph, noting that holiday season sales were up 5% and a three-year plan is in place to create "sustainable profitability" for the group: "Retailing has changed significantly. We have refitted 40 shops to make them nicer places go to and buy books because it is beholden on high street retailers to make the high street a pleasure to go to. Dark, dank and gloomy shops can't survive--and many of the old Waterstone shops would have met that description."


Apple's 'Breakout Books' to Highlight Self-Published Titles

Apple has introduced Breakout Books, which organizes popular self-published e-books and displays them prominently on iBookstore under this introduction: "Find the next sensation with this hand-picked collection of books from emerging talents. All are independently published directly to the iBookstore and have earned high ratings from customers like you. Check back regularly--new titles are added as they begin taking off."

The New York Times reported that the new feature will be showcased on the iBookstore's main page for at least two weeks, after which it "will remain a permanent feature on the site, though not always with such high-profile display." Currently the focus is on genre titles, including mystery, SF/fantasy and mysteries/thrillers, with a fourth section called "More to Explore."

PaidContent noted that "Amazon intensely promotes self-published Kindle books, and now Apple is taking steps toward doing the same thing."


Notes
Image of the Day: Celebrating Cat in the Hat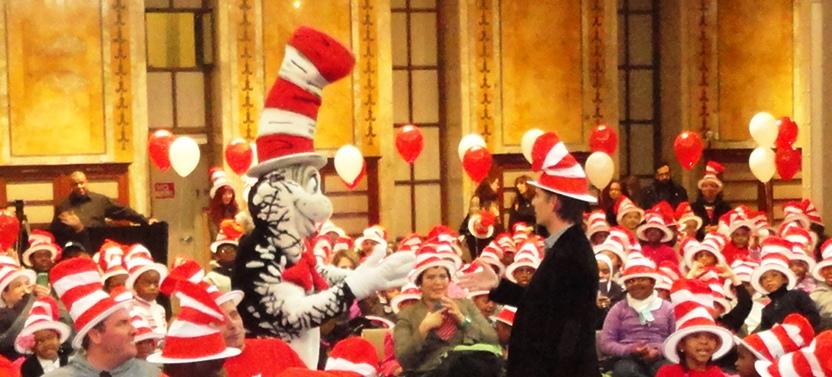 To celebrate the opening of a new exhibit showcasing the hat collection of Theodore "Dr. Seuss" Geisel at the children's room at the Stephen A. Schwarzman Building, the New York Public Library invited nearly 300 schoolchildren to meet the Cat in the Hat and NASCAR champion Jeff Gordon, who took part in his first public reading to share his favorite Dr. Seuss book, Mr. Brown Can Moo Can You? The kids also helped set a new Guinness world record for the biggest group of people wearing Cat in the Hat hats--281 (including the Cat). --Ron Hogan


Eileen Harte Is University Book Store's Events Coordinator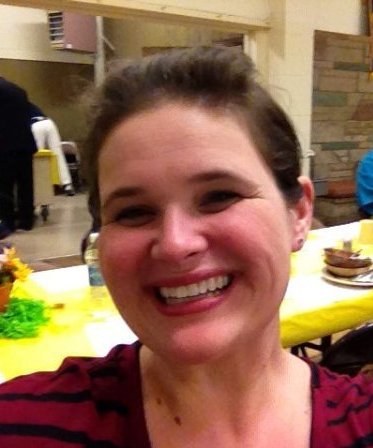 Eileen Harte is the new events coordinator at University Book Store, Seattle, Wash, replacing Stesha Brandon, who recently left the position to become program director at Town Hall Seattle.

Prior to joining the bookshop, Harte worked with both Helen Harte, Bookseller--her mother's antiquarian Irish books business--and Barnes & Noble, where she planned and implemented book signings and handled merchandising campaigns. She will report to Mark Mouser, new & used books manager.

"I am thrilled and grateful to be with University Book Store," said Harte. "The creativity and energy of those who work here extends outside the doors into the neighborhood and the city. University Book Store enriches its community, its customers and its staff." She can be reached at eileen.harte@ubookstore.com.


In Other Words Live Tweets Super Bowl, Portlandia Style

"When we handed control of our @IFCportlandia twitter handle to the In Other Words feminist bookstore, aka the inspiration and setting for Portlandia's Women & Women First, we didn't realize that they would be live tweeting the Super Bowl. But wow are we glad they did," IFC noted as it showcased "some of our favorite tweets sent out by our favorite feminists who helped bring Toni and Candace into the world."


Book Trailer of the Day: T-Rex Trying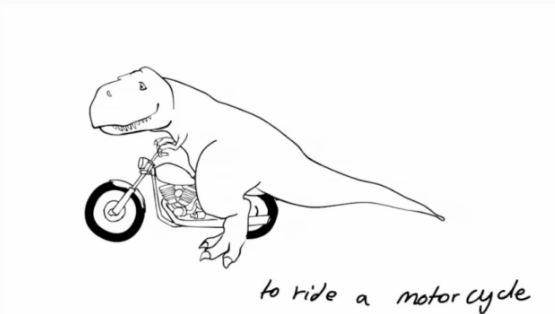 T-Rex Trying by Hugh Murphy (Plume), in which T-Rex tries to ride a motorcycle, among other activities.


Media and Movies
Media Heat: Jamaica Kincaid on KCRW's Bookworm
Tomorrow morning on NPR's Morning Edition: Rosie Schaap, author of Drinking with Men: A Memoir (Riverhead, $26.95, 9781594487118).

---
Tomorrow on the Wendy Williams Show: Heather McDonald, author of My Inappropriate Life: Some Material Not Suitable for Small Children, Nuns, or Mature Adults (Touchstone, $24.99, 9781451672220). She will also appear on VH1's Big Morning Buzz.

Also on Wendy Williams: Dari Alexander, author of The Quick & Clean Diet: Lose the Weight, Feel Great, and Stay Lean for Life (Skirt/Globe Pequot, $24.95, 9780762781720).

---

Tomorrow on ABC News's What's the Buzz?: Rachel Dratch, author of Girl Walks into a Bar . . .: Comedy Calamities, Dating Disasters, and a Midlife Miracle (Gotham, $16, 9781592407576).

---

Tomorrow on CNN Newsroom with Brooke Baldwin: Sachi Parker, author of Lucky Me: My Life With--and Without--My Mom, Shirley MacLaine (Gotham, $27, 9781592407880).

---

Tomorrow on KCRW's Bookworm: Jamaica Kincaid, author of See Now Then (Farrar, Straus & Giroux, $24, 9780374180560). As the show put it: "Jamaica Kincaid's first novel in ten years, See Now Then, is an emotionally bare story about the erosion of a marriage. Kincaid talks about the essence of fiction, her early influences, and this book's meticulous attention to the dense passage of time."

---

Tomorrow on the Dave Ramsey Show: Willie and Korie Robertson, co-authors of The Duck Commander Family: How Faith, Family, and Ducks Built a Dynasty (Howard, $23.99, 9781476703541).

---

Tomorrow on NPR's Diane Rehm Show: Jim and Jamie Dutcher, authors of The Hidden Life of Wolves (National Geographic, $25, 9781426210129).

---

Tomorrow night on the Daily Show: Neil Barofsky, author of Bailout: How Washington Abandoned Main Street While Rescuing Wall Street (Free Press, $16, 9781451684957).


Movies: Fallen; Birdsong
Scott Hicks (Shine) will direct Fallen, a movie adaptation of Lauren Kate's YA novel scripted by Kathryn Price and Nichole Millard. Indiewire reported there is "no word yet on when this will roll, but we're sure it's only a matter of time before financing and all that fun stuff comes together for the book series that has been translated into over 30 languages. In short: there's an audience for this."

---

Rupert Wyatt is slated to direct a film version of Birdsong, based on the Sebastian Faulks novel that was previously adapted as a BBC miniseries. Indiewire reported that Embankment Films is backing Birdsong and "clearly it's a passion project for Wyatt, who's adapted the script himself, and he still seems to be intent on making the film."


Books & Authors
Awards: B&N's Discover Great New Writers Finalists
The finalists for Barnes & Noble's 2012 Discover Great New Writers Awards are:

Fiction
The Orchardist by Amanda Coplin (HarperCollins)
The Snow Child by Eowyn Ivey (Reagan Arthur/Little, Brown)
The Age of Miracles by Karen Thompson Walker (Random House)

Nonfiction
Behind the Beautiful Forevers by Katherine Boo (Random House)
Full Body Burden by Kristen Iversen (Crown)
Wild by Cheryl Strayed (Knopf)

The winners in each category, which will be announced March 6, receive a $10,000 prize and a year of additional promotion in B&N stores. Second-place finalists receive $5,000, with $2,500 going to third-place finalists.


Attainment: New Titles Out Next Week
Selected new titles appearing next Tuesday, February 12:

Guilt by Jonathan Kellerman (Ballantine, $28, 9780345505736) is the latest mystery with psychologist Alex Delaware.

A Week in Winter by Maeve Binchy (Knopf, $26.95, 9780307273574) follows an eccentric cast of vacationers in a renovated Irish hotel.

Coolidge by Amity Shlaes (Harper, $35, 9780061967559) explores the presidency of Calvin Coolidge.

Long Shot by Mike Piazza and Lonnie Wheeler (Simon & Schuster, $27, 9781439150221) is the autobiography of former baseball star Mike Piazza.

Slim for Life: My Insider Secrets to Simple, Fast, and Lasting Weight Loss by Jillian Michaels (Harmony, $25, 9780385349222) gives fitness advice from a Biggest Loser trainer.

A Time for War: A Thriller by Michael Savage (St. Martin's Press, $26.99, 9780312651626) stars a right-wing TV host.


Now in paperback:

The Book of Lost Fragrances by M.J. Rose (Atria, $16, 9781451621488).

Shopping, Seduction & Mr. Selfridge by Lindy Woodhead (Random House, $16, 9780812985047).

Beautiful Bastard by Christina Lauren (Gallery, $15, 9781476730097).

Another Piece of My Heart by Jane Green (St. Martin's Griffin, $15.99, 9780312604165).


Book Brahmin: Charles Dubow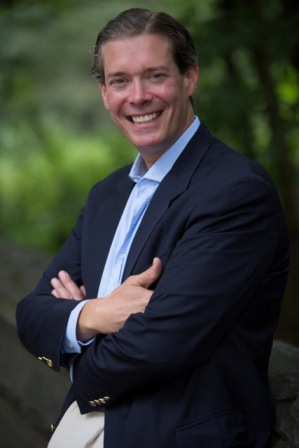 photo: Tanya Malott
Charles Dubow is the author of Indiscretion (Morrow, February 5, 2013). Over the years he has been a roustabout, a brick mason, a lumberjack, a sheepherder, a Congressional aide and a founding editor of Forbes.com. For years his family had a house in East Hampton, on Georgica Pond, the setting for much of his novel. He lives with his wife, Melinda, two kids and their Labrador retriever, Luke, in Manhattan. He's working on his second novel.
On your nightstand now:
William Manchester's Last Lion: Defender of the Realm, Martin Amis's Lionel Asbo, Madeleine L'Engle's A Wrinkle in Time (my daughter is reading it for school and I am reading it to help with her homework).
Favorite book when you were a child:
Seven Men of Gascony by R.F. Delderfield; a sweeping epic describing the lives of seven French soldiers serving during the Napoleonic campaigns. I was a military history buff as a kid. My grandfather started taking me around Civil War and Revolutionary War battlefields when I was very young and I just got hooked. This book combined literature and history in a way that just blew my 12-year-old mind. There was also a fair amount of death and sex, if I recall. That was also pretty titillating.
Your top five authors:
Tolstoy, Turgenev, Dickens, Hemingway and Fitzgerald. But also: John le Carré, George MacDonald Fraser, Evelyn Waugh, P.G. Wodehouse and Mark Twain.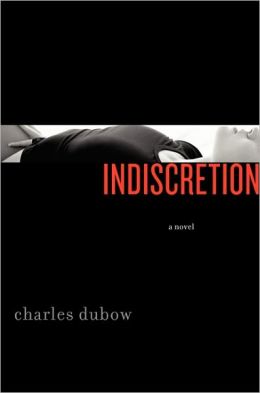 Book you've faked reading:
With the exception of maybe one or two books in school for which I read the Cliffs Notes (and I can't honestly remember which ones, it's been so long), I haven't faked reading a book in years. There are, however, many books that I have started and not been able to finish. For example, Moby Dick and Gravity's Rainbow. I know I should finish them, but I just haven't been able. However, I have never claimed to have finished them in the first place.
Book you're an evangelist for:
A.J. Liebling's Between Meals (I must buy at least one copy a year and give it away.) Liebling is one of the greatest nonfiction writers of the 20th century, and not enough people today know who he is. (Though those of us who do are fiercely loyal.) This is a memoir of the years he spent living--and eating--in Paris, first as a young man desultorily attending the Sorbonne on an allowance from his increasingly exasperated father, to his later years when he had returned as a respected journalist with a decent expense account. It is full of humor, wisdom and just plain great writing.
Book you've bought for the cover:
You mean aside from Knockouts: Five Decades of Sports Illustrated Swimsuit Photography? J
Book that changed your life:
I don't mean this arrogantly but honestly my own novel, Indiscretion, has changed my life more than any other book. It's my first book, and since I sold it, my life has changed for the better. (Thank you, William Morrow!) Aside from that, there have been so many books that possibly qualify that I don't honestly think I can choose just one. Every good book I read--and maybe even a few of the lousy ones--has changed my life to a certain extent. Certainly, Julia Child's Mastering the Art of French Cooking has had a pretty powerful impact--at least on what I eat.
Favorite line from a book:
"All happy families are alike; each unhappy family is unhappy in its own way." --from Anna Karenina by Leo Tolstoy.
Honorable mention goes to "Up to a point, Lord Copper." --from Scoop by Evelyn Waugh.
Book you most want to read again for the first time:
John le Carré's The Honourable Schoolboy. I re-read it every year. Too many people discount le Carré as merely a "spy" writer, but I think he's one of the best writers of the last half of the 20th century.


Book Review
Children's Review: The Matchbox Diary
Matchbox Diary by Paul Fleischman, illus. by Bagram Ibatoulline (Candlewick, $16.99 hardcover, 40p., ages 6-10, 9780763646011, March 2013)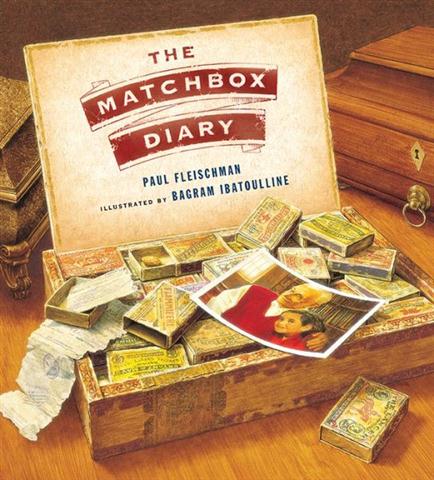 A man asks his great-granddaughter to pick an item from among his chock-a-block miscellany of antiques, books and knick-knacks, and he will tell her its story. It's an engaging way for them to get to know each other, and to draw in readers.
The child chooses the man's matchbox collection, from the days when matches were wooden, and each box opened like a secret drawer. The man tells his great-granddaughter the collection is his diary, "a way to remember what happens to you." He explains that at her age, he had a lot he wanted to remember but couldn't read or write. So these matchboxes served as a record of daily events. In Bagram Ibatoulline's acrylic gouache paintings, he gets the vintage look of the matchboxes just right, while also planting both protagonists firmly in the present. Scenes of the man's impoverished childhood in Italy appear in sepia tones to distinguish his memories from the present-day exchange between the girl and her great-grandfather. The first matchbox holds an olive pit, which conjures a memory from the man's childhood of when food was scarce, and his mother gave him an olive pit to suck on when he was hungry ("It helped," he says). A photo of the man's father sparks the story of him going on ahead of his family, to earn their passage to America.
As a boy, the great-grandfather promised his own grandmother he'd never forget her or Italy, and as he waited for the steamship to take him, his mother and his siblings across the Atlantic, he discovered the matchboxes, and found a way to record his memories: his first soda (a bottle cap), his journey on the steamboat (a hairpin from a wealthy passenger), and 19 sunflower shells, one for each day of the ship's journey. Together author and artist draw clear pathways from the memento in the matchbox to the memory it triggers. Fleischman touches on class divides and bigotry in an unsentimental way, allowing the facts themselves to leave their impact on readers. At the story's center is a love of family, and respect for education, which leads to the great-grandfather's vocation--and inspires an avocation for the young heroine. A heartwarming universal immigrant story made poignant through specific details. --Jennifer M. Brown
Shelf Talker: This poignant immigrant story comes alive through the details a man shares with his great-granddaughter, triggered by mementos he has safeguarded in his matchbox collection.