Shelf Awareness for Wednesday, July 31, 2013

News
Rowling/Galbraith Donating Royalties to Veterans Charity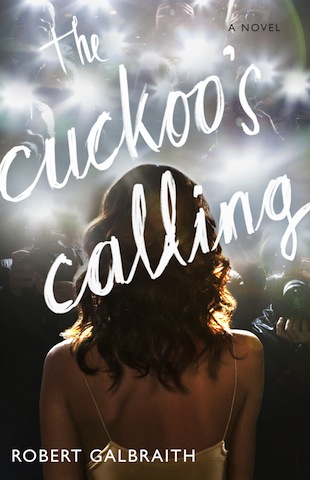 For three years, J.K. Rowling will donate worldwide publishing royalties from The Cuckoo's Calling, which she wrote under the pseudonym Robert Galbraith, to the Army Benevolent Fund, the Bookseller reported. At the same time, Russells, the law firm responsible for the leak of the author's identity, is donating a "substantial" sum to the Army Benevolent Fund.

Rowling said she is making the donation "partly as a thank you to the army people who helped me with research, but also because writing a hero who is a veteran has given me an even greater appreciation and understanding of exactly how much this charity does for ex-servicemen and their families, and how much that support is needed."

She also said, "I always intended to give the Soldiers' Charity a donation out of Robert's royalties but I had not anticipated him making a bestseller list a mere three months after publication (indeed, I had not counted on him ever being there!)."


Obama Gives Jobs Speech at Amazon Warehouse
In his speech yesterday at the Amazon warehouse in Chattanooga, Tenn., President Obama proposed a "grand bargain" with Congressional Republicans, involving a cut in corporate tax rates in exchange for more spending on programs for "middle class jobs," as he put it. The proposal was greeted coolly by Republicans.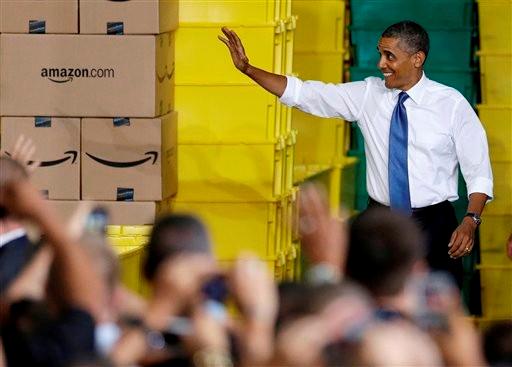 photo: WRCB-TV.com
In his his speech (via the Chattanooga Times Free Press), the president made several references to the warehouse. At the beginning, he commented, "I just finished getting a tour of just one little corner of this massive facility--size of 28 football fields. Last year, during the busiest day of the Christmas rush, customers around the world ordered more than 300 items from Amazon every second, and a lot of those traveled through this building. So this is kind of like the North Pole of the south right here. Got a bunch of good-looking elves here."
Later, he said, "I'm calling on our businesses to do more for their workers. Amazon is a great example of what's possible. What you're doing here at Amazon with your Career Choice Program pays 95% of the tuition for employees who want to earn skills in fields with high demand--not just, by the way, jobs here at Amazon, but jobs anywhere--computer-aided design or nursing. I talked to [Amazon founder and CEO] Jeff Bezos yesterday, and he was so proud of the fact that he wants to see every employee at Amazon continually upgrade their skills and improve. And if they've got a dream they want to pursue, Amazon wants to help them pursue it. That's the kind of approach that we need from America's businesses."
The paper noted added that "when the president talked about raising the minimum wage, that drew claps and cheers from many in the crowd. 'When folks have more money in their pockets, that's good business for Amazon.' "
The crowd in the warehouse numbered at least 2,000 and included invited guests and politicians. Amazon employees were each allowed to bring one person. In a timeline of the presidential visit to Chattanooga, the Times Free Press noted that while waiting for the president's arrival, "employees are warned not to talk to the media. Spokespeople for Amazon rove about keeping an eye on the press."
The president's "grand bargain" proposal received the most general press coverage, but in its article about the president's speech, the New York Times noted that "the White House came under fire because many Amazon jobs pay only $11 an hour, and the pace of the work at these warehouses has been described as exhausting."
The Times concluded the story: "Mr. Obama's appearance here also raised the hackles of independent booksellers, who blame Amazon, with its deep discounting and massive selection, for putting bookstores out of business.
" 'We are disheartened to see Amazon touted as a 'jobs creator' and its warehouse facility used as a backdrop for an important jobs speech, when, frankly, the exact opposite is true,' the American Booksellers Association said in a letter to Mr. Obama."
---
More regional booksellers associations sent letters about the visit to the White House yesterday. The board of the New Atlantic Independent Booksellers Association wrote in part, "The day may come when you will not have the pleasure of shopping at our stores, such as Politics & Prose, Kramer Books or One More Page. We would hope that your administration would be standing with Main Street, and investigating the monopolistic practices of Amazon, rather than either explicitly or tacitly endorsing those practices."
The Great Lakes Independent Booksellers Association said, in part, "Your high profile personal support of locally owned bookstores always warms booksellers' hearts. But your appearance at the Amazon facility in Chattanooga shows us that we on Main Street aren't as important to your plan as a company that flouts the law and creates low-wage and low-benefits jobs."
And the Midwest Independent Booksellers Association wrote: "Today you scolded corporations who have 'fancy accountants' who stash money away overseas to avoid paying taxes. 'That's not fair,' you said, while the very company you visited does a sophisticated dance to avoid paying sales tax.... Amazon's sales model is a direct threat to the health of literature, boldly sacrificing books as loss leaders alongside, to use your words, 'dog food, Kindles, and beard trimmers.' As we speak, Amazon is brazenly undercutting the book industry by offering 60% discounts on new hardcover titles--essentially eliminating the opportunity for an independent bookseller to make that sale. If independent bookstores absorb this hit, who will sell your books, and where will you purchase books for your daughters?"


Exclusive Obama Interview Published as Kindle Single

While on his visit yesterday to an Amazon warehouse in Chattanooga, Tenn., President Obama sat down with Kindle Singles editor David Blum for an interview, which is being published today as a free Kindle Single, USA Today reported.

Noting that the Obama interview is the second entry in a new series from Kindle Singles, GigaOM wondered about "the kinds of questions that Blum asks: I'd personally love to know whether the Obamas are Amazon Prime members."


Bob Miller's New Division at Macmillan: Flatiron Books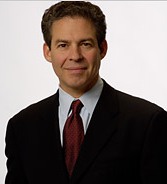 Bob Miller has come up with a name for his new division at Macmillan: Flatiron Books.

As he put it, the name "carries a lot of history, both for Macmillan and for New York City." One of the tallest buildings in the world when it was opened in 1902, the Flatiron Building has housed many Macmillan Publishing companies for years. The company is the building's sole office tenant.

Miller also announced three acquisitions by Flatiron Books:
K: Into the Pathless Land by Mark Frost (author of The Greatest Game Ever Played, The Match, and more), which "weaves a timeless fable about the dramatic and inspirational early struggles of influential spiritual thinker, writer and speaker J. Krishnamurti."
The Skeleton Cupboard by Tanya Byron, a clinical psychologist who recounts her early experiences with troubled children, men and women with dementia, eating disorders, sexual dysfunction, and in one case, a psychopath. She is a public speaker, writer (weekly for the Times and monthly for Good Housekeeping) and broadcaster who advises the British government on mental health policy issues.
The Year of the Cow: How 420 Pounds of Beef Built a Better Life for One American Family by Jared Stone, in which the Emmy Award-winning TV producer tells "how he bought an entire cow and cooked his way through it, learning that a more conscious relationship with food gave him clarity, better health and more creativity, not to mention hundreds of new recipes."
Miller joined Macmillan in May. He formerly had been group publisher of Workman Publishing, created HarperStudio at HarperCollins and founded Hyperion at Disney, where he worked 18 years.


Manhattan's Only LGBTQ Bookstore Looking for New Digs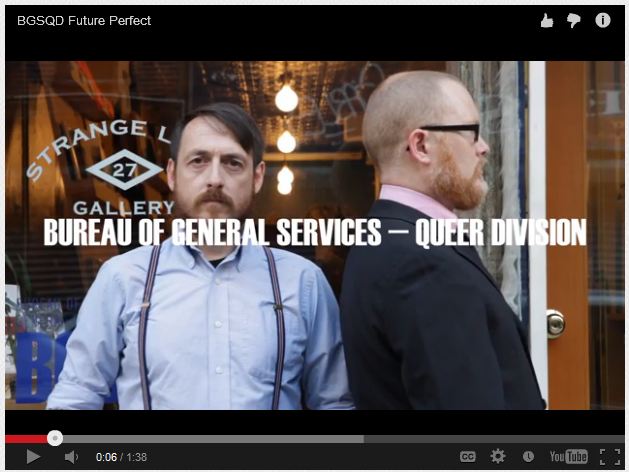 The Bureau of General Services--Queer Division, the only LGBTQ-exclusive bookstore remaining in Manhattan, must vacate its current location by August 31, and proprietors Greg Newton and Donnie Jochum need to raise $50,000 via Indiegogo in 50 days to finance the change, the Village Voice reported. BGSQD has been renting the Strange Loop Gallery in the Lower East Side since last November.

"So many people have been involved in this project that we feel it makes sense for them to invest in it financially and take ownership of it," Newton observed. "When people contribute to a community project like the Bureau they become more invested in it, and that's important for it to grow and sustain itself."


Popular Move: Borders Branded Store to Open in Singapore

Popular Holdings, which bought the Borders name for Singapore last year, announced today that it will open a Borders store by the end of this year in Jurong, on the western part of the island city-state, according to Channel New Asia.
Borders had a busy flagship store in central Singapore as well as a branch in Parkway Parade, both of which closed in 2011.
Popular also said that it is closing Prologue, its lifestyle concept bookstore in ION Orchard Mall, on August 25.


Notes
Image of the Day: Gibson's Good Neighbor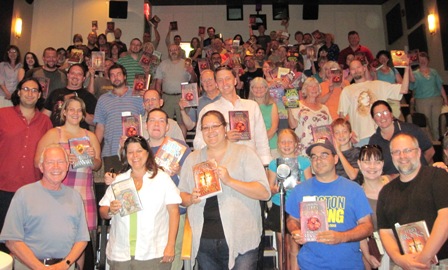 Last Saturday, Gibson's Bookstore, Concord, N.H., hosted a signing for Terry Brooks and his new book, Witch Wraith: The Dark Legacy of Shannara (Del Rey). Gibson's had hoped to hold the event in its new, larger store, but the space wasn't ready. It also couldn't host in its current location, since the air conditioning was failing. Luckily, the store was helped out by its next-door neighbor, Red River Theatres, an independent movie house. Here Brooks (front left in the gray shirt), with some of his fans.


Raquel Jaramillo, aka R.J. Palacio, Switching Roles at Workman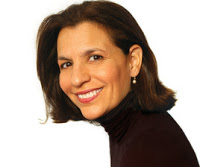 Effective October 25, Raquel Jaramillo is resigning as director of children's publishing at Workman publishing. Next February 3, she will rejoin the house as editor-at-large, where she will complete several projects under contract and continue to acquire for both the children's and adult lists. She joined Workman in 2006.
Under the name R.J. Palacio, Jaramillo is the author of the bestselling Wonder. The change in jobs at Workman allows her to dedicate more time to writing and to continue to promote the national "choose kind" movement Wonder has started.
Jaramillo said it is "very difficult stepping down from... a job that has been--in every way imaginable--my dream job. But it's to be able to devote more time to writing--another dream job--that I do this, so I know in my heart that it's the right thing to do at this point in my life. I'm so grateful to my friends and colleagues at Workman for having been so supportive as I've made this transition, and happy beyond measure that my relationship with this beautiful company will continue."


Binc Board Brings Aboard Bookselling Trio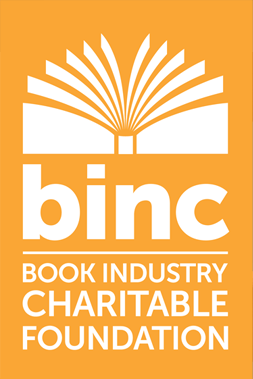 The Book Industry Charitable Foundation (Binc) has added three new members to its 14-member board:


Matt Norcross, co-owner of McLean & Eakin Booksellers, Petoskey, Mich., who is also a member of the board of the American Booksellers Association and has served on the board of the Great Lakes Independent Booksellers Association.
Matthew Gildea, who worked in independent bookstores for 10 years, then joined Borders as a buyer in 1993, moved to Hastings Entertainment in 2010, and joined Joseph-Beth Booksellers in 2010 as part of the management team that helped the company go through a financial restructuring.
Lori Tucker-Sullivan, executive director of the Independent Booksellers Consortium. Before joining IBC in 1998, she was marketing director at the corporate office of Little Professor Bookstores. She has also worked as a freelance writer, retail marketing consultant and for 10 years was community relations director for the Ann Arbor News.


Ingram to Distribute APL Publishing, Maiden Lane Press
Ingram Publisher Services has added two new publisher clients and will distribute them in the U.S. and Canada. They will use Ingram's CoreSource platform for e-book distribution.
APL Publishing, founded by Adam Perry Lang, a classically trained chef and grilling and barbecue expert. The second edition of his first cookbook, Serious Barbecue, will be released August 12.
Maiden Lane Press, an imprint of Marly Rusoff & Associates literary agency, which publishes books in all formats when special opportunities arise. Its newest title is Moonrise by Cassandra King, reviewed in Shelf Awareness yesterday.


Book Trailer of the Day: A Sinner in Paradise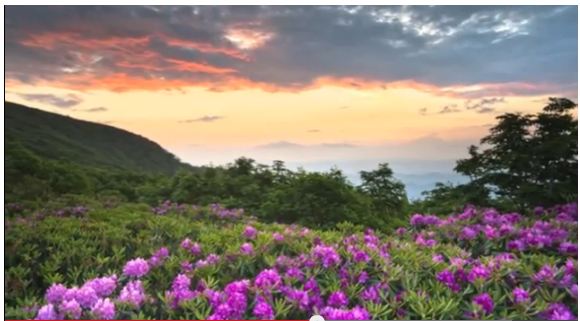 A Sinner in Paradise by Deborah Hining (Light Message Publishing).


Media and Movies
Media Heat: Danielle Steel on the View
Tomorrow on NPR's Marketplace: Leigh Gallagher, author of The End of the Suburbs: Where the American Dream Is Moving (Portfolio, $25.95, 9781591845256).

---

Tomorrow on KCRW's Bookworm: Tao Lin, author of Taipei (Vintage, $14.95, 9780307950178). As the show put it: "Tao Lin's Taipei is a novel about the dampened emotional life of the present, written in meticulously careful prose. Lin reads passages from Taipei and talks about writing in the twilight of direct experience or communication."

---

Tomorrow on the View: Danielle Steel, author of First Sight: A Novel (Delacorte, $28, 9780385338301).


Books & Authors
Awards: Edna Staebler
Carol Shaben won the $10,000 Edna Staebler Award, presented to writers of a first or second work of creative nonfiction that includes a Canadian locale and significance, for Into the Abyss: How a Deadly Plane Crash Changed the Lives of a Pilot, a Politician, a Criminal and a Cop, Quillblog reported. Shaben will be honored at a presentation ceremony November 13.


Book Brahmin: Liane Moriarty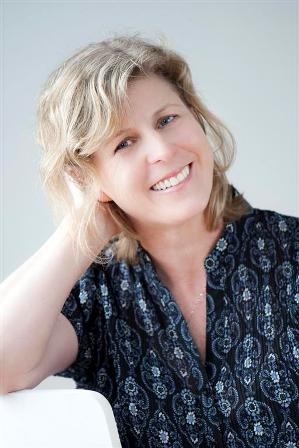 photo: Ber Photography
Liane Moriarty is the author of several novels, including What Alice Forgot and The Hypnotist's Love Story, and a series of children's books. Her new novel, The Husband's Secret (Amy Einhorn/Penguin; July 30, 2013), is about three very different women whose lives intersect in ways no one could foresee. One day Cecilia finds an envelope that says it's to be opened only upon the death of her husband--but her husband is very much alive. When he rushes home early from a business trip, frantically trying to find the letter, Cecilia realizes there's something important in that letter, something she needs to know. Rachel and Tess barely know Cecilia--or each other--but they, too, are about to feel the repercussions of her husband's secret. Moriarty lives in Sydney, Australia, with her husband and two small children.
On your nightstand now:
Where'd You Go Bernadette by Maria Semple. I'm halfway through and adoring it.
Favorite book when you were a child:
The Dawn Treader by C.S. Lewis. When I think about that book, I can taste salt from the sea, as if it's a memory of an actual journey.
Your top five authors:
Anne Tyler, Carol Shields, Kate Atkinson, Maggie O'Farrell, Jaclyn Moriarty and Nicola Moriarty. That's technically six, but Jaclyn and Nicola are both my younger sisters, and so there must be some sort of two-for-one deal.
Book you've faked reading:
I would never fake reading a book. I'm a bad liar and blush easily, but I do change the subject quickly whenever anyone brings up Moby Dick.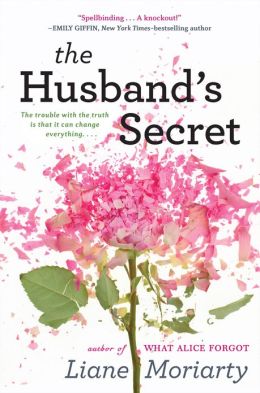 Book you're an evangelist for:
The Accidental Tourist by Anne Tyler. It was my introduction to Anne Tyler's work.
Book you've bought for the cover:
The Unlikely Pilgrimage of Harold Fry. It was a combination of the title and the whimsical illustration. Absolutely loved it.
Book that changed your life:
The wonderful, hilarious YA novel Feeling Sorry for Celia, by my sister Jaclyn Moriarty. It changed my life because it inspired me to finally finish my own first novel. She had achieved our childhood dream of being published, and although I was thrilled for her, I was also very, very envious. Envy is such a powerful motivator.
Favorite line from a book:
"If only she would stop speaking French. Or go to France, where it would be less noticeable." --from The Jane Austen Book Club by Karen Joy Fowler.
Book you most want to read again for the first time:
The Time Traveler's Wife by Audrey Niffenegger. I love anything to do with time travel, and I was enchanted by this novel.


Book Review
YA Review: The Coldest Girl in Coldtown
The Coldest Girl in Coldtown by Holly Black (Little, Brown, $19 hardcover, 420p., ages 15-up, 9780316213103, September 3, 2013)
Make sure all hungers are sated and all food fully digested before you read Holly Black's sanguine The Coldest Girl in Coldtown, with the psychological tensions of her Curse Workers series and the urban goth flair of her Modern Faerie Tales.
The vampire population has increased to such proportions that governments have set up Coldtowns--walled towns that contain the undead who prey upon living humans. Springfield, Mass., boasts the biggest and best known Coldtown, where an Eternal Ball has "raged ceaselessly" since 2004. Its live broadcasts, videos and blogs make it a social media feeding frenzy--literally.
Black taps into the adolescent sense of invincibility as well as the ageless wish to be desirable forever with her portrayal of healthy teens eager to gain access to the Coldtowns. Her descriptions of decaying luxury and bloodstained chic hit all the right notes. Lucien Moreau, who has brought vampires out of the shadows and into the spotlight of his nightly broadcasts, dresses like Tom Wolfe in cream-colored suits and a white shirt, the better to show off the blood of his victims.
The story begins when the heroine, Tana, awakes, hungover, in a friend's tub, to discover a bloodbath wreaked by vampires. Tana's complex past (her mother was infected by a vampire and tried to drain Tana) left her with a healthy respect for vampires' monstrous nature, as well as compassion for the infected. When she discovers her ex-boyfriend, infected and shackled in a downstairs bedroom, and a vampire named Gavriel aids in their escape, she rescues Gavriel, too. During her exit, another vampire grazes Tana's leg, and she's unsure if she's been infected.
Black lays out the "scientific" parameters of infection versus "turning" (there's an 88-day "cold" period during which, if an infected human does not feed on the blood of another human, he or she can theoretically return to a "normal" human state). She also inserts chapters that fill in the back story on Gavriel and Lucien, or that shift the action back to Tana's family. At times these disrupt the narrative flow, but just as often provide welcome relief from the vampiric killing sprees. Readers learn of Gavriel's role as the Thorn of Isra, for instance, and his job "cleaning up mistakes"--dispensing with infected humans before they turn.
The chemistry between Tana and Gavriel ("You are more dangerous than daybreak," he tells her), and the complicated relationship between Gavriel and Lucien keeps the suspense mounting until the final pages. The author's exploration of the desire for beauty and power at the expense of all else manifests in both major and minor characters in intriguing ways. For all the blood, the dance of predator and prey comes across as more sensual than violent, which only serves to amplify Black's implicit question of whether seduction and corruption are one and the same. --Jennifer M. Brown
Shelf Talker: Holly Black tackles the vampire genre by posing questions about the cost of beauty, power and eternal life.