Shelf Awareness for Readers for Friday, April 6, 2012

Book Candy
Edible Cookbook; Shelf Chair; Book Accessories; Brontë Bomb
An edible cookbook. Inhabitat showcased "The Real Cookbook" from German design agency Korefe, "a delicious creation made of 100% fresh pasta. Flip it open for some toothsome inspiration, and tear out the pages to use as sheets of lasagna. For both the seasoned chef and the novice cook, just bake the book and eat!"

---

Bookcase of the day: "Almost all stacking chairs will lose a reason for their existence if they are stacked," but Jun Markoshi's Shelving Chair is a shelf that "will become a chair when you need it," Bookshelf noted.

---

Krrb blog's 5 Easy Pieces series featured book accessories, including green thumb bookmarks and cozy book covers.

---

The 'Cocktail Party Cheat Sheets" series from Mental Floss featured tasty tidbits about the Brontë sisters, including this conversation starter: "Before they became famous, the Brontë sisters wrote poetry together. Using their gender-ambiguous pseudonyms, the Brontës published a book of poems in 1846. It sold exactly two copies."
Great Reads
Further Reading: Past and Present
Most novels are set either in the past or the present, but some novels weave the two together, incorporating multiple storylines, moving skillfully between past and present.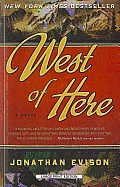 Jonathan Evison's West of Here (now in paperback) is an expansive, generous and engrossing novel that takes readers into the small town of Port Bonita, Wash., jumping from the present-day dismantling of the Elwha Dam to its original construction in 1880 and back again. These narratives are interspersed with tales of James Mather's 1889 expedition into the Olympic Peninsula, where he is determined to be the first to penetrate the previously uncharted territory. The three storylines come together seamlessly to complete the history of building a dam--and a nation--over time.
When two scholars discover a secret love affair between two Victorian poets in A.S. Byatt's Possession, they seek to unravel the mystery of the literary figures they have come to know so well. Byatt incorporates the poetry and letters of these poets within the text of her own story, resulting in a novel of parallel romances that is enticing, compelling and insightful.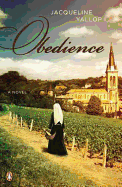 In her debut novel, Obedience, Jacqueline Yallop explores the long-lasting impact of World War II on a remote convent in the French countryside. As the convent closes its doors, casting its last three residents into the vast, secular world, Sister Bernard must face for the first time in decades the consequences of her affair with a soldier of the German occupation. With its interwoven narratives, Obedience explores important questions of memory, faith and the inescapable past. --Kerry McHugh, blogger at Entomology of a Bookworm
The Writer's Life
Jonah Lehrer: What's Behind Creativity?
In late January, the New Yorker published "Groupthink," an article by Jonah Lehrer that directly challenged, in the words of its subheadline, "the brainstorming myth." Drawing upon material from his third book, Imagine: How Creativity Works, Lehrer discussed the ways in which research has demonstrated that brainstorming in groups, rather than freeing the participants' imaginations, actually makes them less creative than they might be if they tried to tackle the subject themselves. The idea was hotly disputed.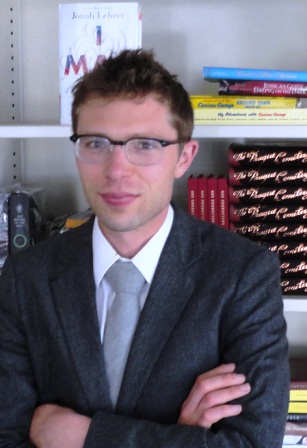 When I met Lehrer in the offices of his publisher, Houghton Mifflin Harcourt, on the first day of his Imagine book tour, I asked if he'd been caught off guard by the vociferous reaction. "Brainstorming is the most popular creativity technique of all time," he said. "There's a whole industry built around it. So I understand that people would want to defend it." He even conceded that there's a practical aspect to an environment where anyone can bring an idea to the table. "In a real workplace, you need to see these people every day," he said; keeping a critical culture from descending into a recurring cycle of nasty criticism is a real challenge. (Although, as the sections in Imagine on the Pixar morning meetings show, it's not an impossible one.) "What the data is pretty clear on, though," he said, "is that brainstorming holds us back."
Imagine tackles the science behind creativity from a number of angles, always drawing upon real-life examples; as Lehrer joked, "I wanted an excuse to hang out with Yo-Yo Ma and talk to Milton Glaser and loiter at the Pixar studios." Some readers may see it as a return to the blend of science and art that marked his debut book, Proust Was a Neuroscientist; for his own part, Lehrer said, he's "always just been drawn to the mystery" of creative inspiration, and let the subject guide him as he went along. "I tried to go into these interviews totally naively, totally ignorant of what role in the story they might play," he explained.
While Lehrer can be charmingly self-deprecating about his work--"most of what I write about is three pounds of meat"--he's careful when it comes to the growing subgenre of "the New Science of X" books, into which his own work might be loosely placed. "I try to avoid a lot of those books to avoid the anxiety of influence," he said, preferring to skip over them and head straight to the peer-reviewed journals to learn about the latest research. He wants, when he writes, to avoid the easy trap of using neuroscience as a crutch, like suggesting that since men are aroused by looking at pictures of women in bikinis, that imagery could be used profitably in advertising. That so-called insight isn't any more original, he said, just because you could describe the phenomenon in terms of stimulating the visual cortex.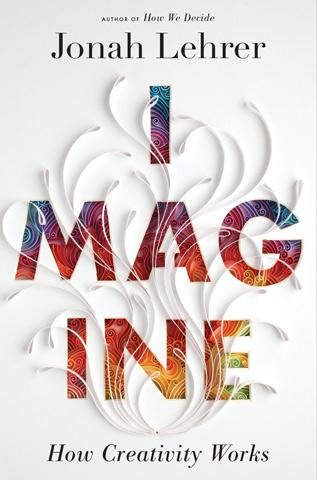 What about potential roadblocks to creativity? "I'm not of the 'Google is making us stupid' school," he said. "Attention is feeble. Even before Google, we were distractible creatures. But I also don't think the Internet is a replacement for the connections we already have." Despite enthusiastic predictions of mass "telecommuting" at the beginning of the dot-com boom, he sees cities as more valuable in their role as creative incubators than ever before. The stakes are higher in the 21st century, and the answers we think up to the problems we face have to rise to the occasion. To that end, "There's something magical when people get together in person, bumping into other people."
"What surprised me," he added, "is how much of [Imagine] turned out not to be about the brain, but about the sociology of creativity.... It's about culture, and context, and collaboration." The book's later chapters, which probe topics like the reliability of certain types of urban environments as creative hotbeds, led to changes in Lehrer's own work dynamic. "The second half of the book made me much more willing to talk to strangers," he said, "to pursue the random conversation standing in line for a latte, to talk to the person sitting next to me on a plane... I now force myself to make small talk."
That's not the only change in his routine. "I used to have a very puritanical notion," he continued. "When I was stuck, I would force myself to work. Now I'm much more willing to take a break." He cited a quote from Einstein, about creativity as the residue of wasted time. "I'm much more willing now to waste some time." On the other hand, despite research that shows blue walls can help spur insightful thinking, the walls in his office are still white. "Writing, like so many pursuits, is a little bit red room, a little bit blue room."
Red is supposed to heighten alertness and attention to detail; much like, as Lehrer discusses in one chapter, the poet W.H. Auden would start each morning with coffee and Benzedrine, producing increased levels of dopamine in his brain synapses that would enable him to focus on his verse with laser precision. "Being able to fixate on an abstract metaphor for hours at a time.... It's going to make your poetry cleaner," Lehrer explained. He envies that quality of the poems Auden produced during this period, but not enough to follow him down that path, "although I do envy it enough to do a triple espresso now and again." --Ron Hogan
Inklings
The Big Con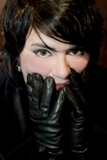 I've always been fascinated with con artists. With the Curse Workers series, I finally got to explore that. As the final book, Black Heart, publishes, I say goodbye to my con artist antihero, Cassel Sharpe, tormented by his love for a mobster's daughter, by the myriad secrets of his past and by his desire to be a good person--even though he's not sure he knows how. But I learned a lot along the way.
The most important lesson: writers are all con artists.
Like writers, con artists must create characters that they must inhabit. Like writers, con artists have to know how to make people want something and to believe they'll get it if they hang around. And like con artists, writers have to make real people care about fake situations, be it the dangerous life of a morally conflicted assassin or a counterfeit deed to the Brooklyn Bridge.
And all readers are their marks. Not all readers, of course: just the right readers. Con artists don't have to fool everyone... they just have to fool some people, find the right victim who will fall for their scheme and lend a willing ear to their story. The mark has to want to be conned.
The biggest trick of all is to make the mark collude in their own con, to make the mark both care and want to be tricked, delight in being tricked, as does the reader who cries over imaginary pain and crows over imaginary triumphs.
The characters in a book aren't real. Their adventures aren't real. Neither their suffering nor their joy is ever real. But if the writer and the reader both believe in the con enough, they can trick themselves into caring for the unreal, and ultimately making it real enough to last until the book is closed, and perhaps even beyond that.
That's real enough for me. I'll do my best to trick anyone who picks up one of my books: I'll work so hard to make them think it's all real that I end up convincing myself too.
And like any good con artist, I'll love every second of it. --Holly Black, author of Black Heart (reviewed below)
Literary Lists
Children's Books; Precocious Authors; Erotica; Musician Memoirs
"From Professor Branestawm to Hermione in Harry Potter," the Guardian featured "10 of the best geeks in children's books."

---

Noting that "even some of the biggest names in the industry are practically seeding our children's brains with impending personality disorders," Cracked.com found "6 popular children's books that teach kids horrible lessons."

---

The Atlantic gathered writing samples from "10 of the most precocious authors in literary history."

---

From Entrepreneur magazine, a pair of reading lists offered "10 insightful books for career changers" and "seven business books to inspire you on Spring Break."

---

E.L James's bestseller Fifty Shades of Grey is not the first novel in which "steamy relationships captured imaginations." Entertainment Weekly looked back at "10 erotically charged books."

---

Flavorwire showcased "10 great memoirs by musicians."
Book Review
Fiction
The Master Blaster
by P.F. Kluge
The Lion Is In
by Delia Ephron
Pocket Kings
by Ted Heller
Mystery & Thriller
The Truth of All Things
by Kieran Shields
Death of an Artist
by Kate Wilhelm
Biography & Memoir
Eyes Right: Confessions from a Woman Marine
by Tracy Crow
History
Sex and the Office: A History of Gender, Power, and Desire
by Julie Berebitsky
The Story of English in 100 Words
by David Crystal
Nature & Environment

The Last Great Ape
by Ofir Drori , David McDannald
River in Ruin: The Story of the Carmel River
by Ray A. March
Children's & Young Adult
After the Snow
by S.D. Crockett
The False Prince
by Jennifer A Nielsen
Black Heart
by Holly Black
--- SPECIAL ADVERTORIAL OFFERINGS ---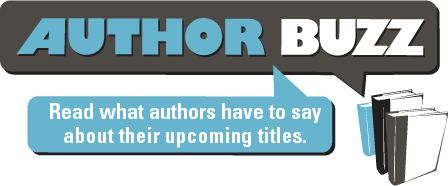 Dear Reader,

The lives of a middle-aged doctor and a love-struck young woman intersect across time in SLEEPING IN EDEN, Nicole Baart's haunting novel about love, jealousy, and the boundaries between loyalty and truth. SLEEPING IN EDEN is a book that will capture your imagination and make you wonder, how far would I go to prove my loyalty? My publisher is giving away 5 books, email now to win at howardbooksgiveaways@gmail.com




Publisher - Howard Books, a division of Simon & Schuster

Publish Date - 05/21/2013

ISBN-13 - 9781439197363

List Price - $16.00
Dear Reader,

Can love cross borders? In IMPERFECT PAIRINGS a woman's love for an Italian leaves her confronting this question. He's Jack in America, but he's Giovanni in Italy; understanding him means understanding his culture. It means losing the foundations of her identity to become entangled in the deep-rooted vines of his family's troubled past when she'd vowed to remain disentangled. Her career and autonomy had always come first. Will she lose herself? I'm giving away five books. Email jackietownsend@gmail.com to win!

jackietownsend.com




Publisher - Ripetta Press

Publish Date - 05/07/2013

ISBN-13 - 9780983791522

List Price - 9.99
Dear Reader,

Full moon night in Seoul. Victim of a brutal crime, beautiful, mentally troubled Jang-Mee dissociates from her body and becomes a channel for an ancestral ghost who hints at historical secrets. Seeking the ghost again, Jang-Mee becomes addicted to dangerous situations that bring her to the edge. As Sibyl tries to save Jang-Mee, Sibyl must confront her own dark nature and break through the taboos surrounding sexuality. I'm giving away 5 copies of SUNDAY GIRL. Write to me--klee@kalliopelee.com--to win!

Kalliope Lee




Publisher - Psychopomp Press

Publish Date - 04/12/2013

ISBN-13 - 978-0-9576321-2-7

List Price - $1.99
I'm so excited to share my newest novel, Suddenly Beautiful, with you. It's the first book in my humorous Modern Goddess Series. Nikki Triano has pined for her boss, billionaire, Toraos Stephanos, for the past six years. Unfortunately he's never shown her anything but professional respect—until he mistakenly drinks a bottle of Ambrosia. Yowza, things heat up when the world of the gods collide with Nikki's organized life! Love, laughs, and a little well-deserved revenge ensue. Because I'm so excited about Suddenly Beautiful I'm going to give away ten copies to ten lucky readers. Email me at boonebrux@boonebrux.com.

Good luck!




Publisher - Entangled Publishing

Publish Date - 04/17/2013

ISBN-13 - 9781622661169

List Price - 2.99