Shelf Awareness for Wednesday, October 30, 2013

News
Bookstore Sales Off 4.5% in August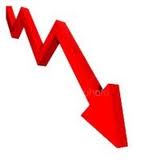 August bookstore sales fell 4.5%, to $1.9 billion, compared to August 2012, according to preliminary estimates from the Census Bureau, which were delayed two weeks because of the government shutdown. For the year to date, bookstore sales have fallen 2.6%, to $8.8 billion. So far this year, sales improved in January and March over 2012, but were down every other month, in part because of high sales a year earlier of the Hunger Games and Fifty Shades of Grey trilogies.
Total retail sales in August rose 4.8%, to $442.7 billion, compared to the same period a year ago. For the year to date, total retail sales have risen 4.3%, to $3,340.7 billion.
Note: under Census Bureau definitions, the bookstore category consists of "establishments primarily engaged in retailing a general line of new books. These establishments may also sell stationery and related items, second-hand books, and magazines."


The Reading Agency to Run World Book Night U.K.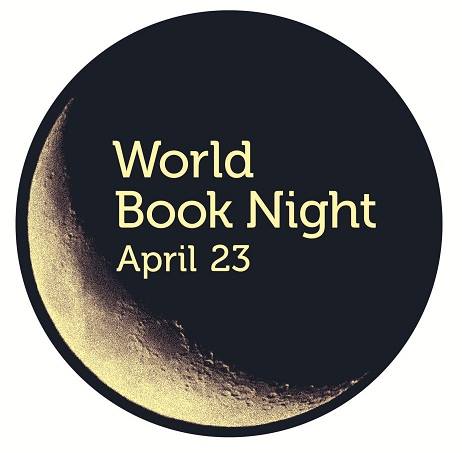 World Book Night will become part of the Reading Agency, an independent U.K. charity "whose mission is to give everyone an equal chance to become a reader." Plans call for the legal process to be concluded by the end of the year, after which the program will be managed exclusively by TRA.

WBN CEO Julia Kingsford is stepping down, but will continue to work until January. TRA has recruited a new project manager to work exclusively on WBN, with Sandy Mahal supporting relationships in the book trade and Genevieve Clarke supporting the adult literacy area.

"We're honored to be World Book Night's new home," said TRA CEO Miranda McKearney. "We all owe Julia Kingsford and World Book Night's trustees a huge vote of thanks for creating a quite remarkable volunteer army of reading enthusiasts. The Reading Agency intends to grow that army into a pivotal force for social change, reaching and inspiring the people who right now don't enjoy reading."

Tom Weldon, CEO of Penguin Random House UK, observed that WBN's "annual people's army supported by the year-round dedication of the Reading Agency creates a real force to be reckoned with. Together they can do great things to encourage people who don't read to share our passion for books and stories."

Kingsford told the Bookseller that she is "excited to see how this will enable the work it does to reach and inspire more new readers than ever before as well as build an even bigger army of volunteers. It has never been more important to engage the third of people in the U.K. who don't read and I'm enormously proud of the role I've played in establishing this incredible celebration of books and reading."
The brainchild of Jamie Byng, managing director of Canongate, and discussed at the Book Industry Conference in 2010, the first World Book Night was held in the U.K. and Ireland in 2011. The event spread the next year to the U.S. and Germany.


B&N to Release Updated Nook GlowLight
Barnes & Noble will release a new version of its Nook GlowLight today, featuring a sharper screen and a $119 price tag, the New York Times reported, adding that B&N officials "said that despite the perception of simple e-readers as transitional products, they believe there is still demand for them as more consumers shift to multifunction color tablets."
photo: ZDNet
"Black-and-white e-readers aren't growing the way they were three or four years ago," said Michael Huseby, CEO of Nook Media and B&N president. "But for our particular market, our customers who visit our stores and really value Barnes & Noble as a brand, this is a product they really value."

James McQuivey of Forrester Research called the new device "spectacular," but added: "If you were just engineering a device that you wanted people to fall in love with, then yes, it's a great device. But the bigger problem is, will people perceive that Barnes & Noble as a company will be around to fulfill the promises that that device makes? It's a shadow that hangs over the entire Nook enterprise right now."

No new color tablets will be introduced by B&N for the holiday season, and the Wall Street Journal noted that the retailer "is heavily discounting Nook HD tablets originally introduced in the fall of 2012. The starting price of its nine-inch Nook HD+ tablet has been slashed to $149 from its original price of $269, and its seven-inch Nook HD tablet falls to $129 from $199."

Mahesh Veerina, Nook Media COO, told ZDNet that while there has been a lot of misinterpretation about the future of B&N's hardware business, "We're here to stay and continue to do these products. We're going to the core of what we are--the reading experience--rather than just sell a tablet."


BookExpo America: Chicago in 2016, but Then Where?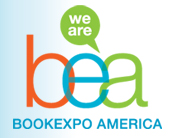 Noting "it is not a secret that BEA will be in Chicago in 2016," BookExpo's the Bean blog explored the question of where the annual trade show should go after that: "We are asking the question and doing the due diligence on where BEA should be after 2016 so that continues to be the best event possible for the most people." To that end, the Bean posted a quick survey with four choices:
Yes, NYC makes BEA more compelling and delivers more value
NYC is important, but it should be every other or every 3rd year
NO, NYC is too expensive and difficult
NO, BEA would perform better by traveling to new cities every year
"However, before you do vote, I ask that you to sit in my seat for a minute and weigh all the factors to be evaluated to make a decision that serves the most people best," wrote BEA show director Steve Rosato, citing several factors to consider, including:
Venue size and availability
Hotel inventory and pricing
Press
Access
Is a city a destination for BEA?
"We are here because there has been increasing voice and sentiment to move BEA from New York for a variety of reasons--one being variety from NYC and of course the cost of NYC. Make your voice heard, but also think of all the voices and the needs they have in participating in BEA," Rosato noted.


Amazon: Kindle MatchBook Launch; New Calif. Warehouse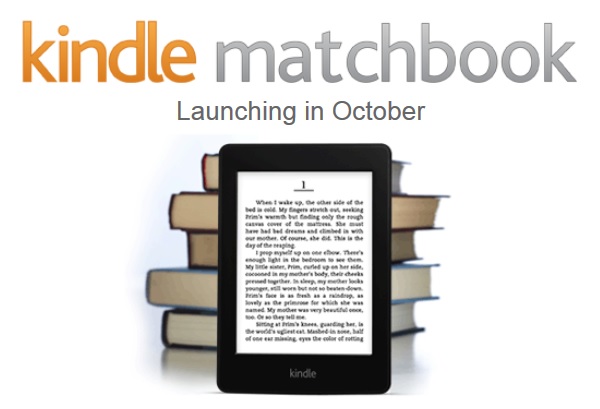 Amazon's conflagration-themed line of e-reading devices and services has expanded with the official launch of Kindle MatchBook, an e-book bundling option unveiled in September that gives customers the chance to buy--for prices ranging from free to $2.99--a Kindle edition of print books they have purchased new from the online retailer. More than 70,000 books are currently enrolled in the program.

---

Amazon.com is finalizing plans to open a new 1.2 million-square-foot fulfillment center in Moreno Valley, Calif. It will be the company's fourth warehouse in the state, joining Patterson, San Bernardino and Tracy.


Obituary Note: Paul Scherer
Paul Scherer, former managing director and CEO of Transworld Publishers, died Monday, the Bookseller reported. He was 79. "As I said to Paul on those occasions when we saw each other since he retired from Transworld in 1995, we are, all of us, in many ways still living his legacy and owe him an enormous debt of gratitude," said managing director Larry Finlay.


Notes
Image of the Day: Lamb's Readers
| | |
| --- | --- |
| | Front row: Therese Plummer, Sandy Rustin, Maggi-Meg Reed, Cynthia Durlow; (back row) Robin Myles, George Guidall, Wally Lamb (with hat), Richard Ferrone and Tavia Gilbert. |
When Karen Dziekonski, an executive producer at HarperAudio, got the manuscript for Wally Lamb's We Are Water, she and her colleagues quickly realized they'd need a cast of multiple audiobook performers to best present the novel's eight first-person narrators, who include a divorced couple and their two adult daughters. "So we sat down and thought about who we could hear reading these characters," Dziekonski recalled as fans mingled at Book Court, Brooklyn, N.Y., before a reading in which Lamb was joined by six of the audio's cast members, with additional co-stars in the audience. Lamb recalled his reaction when the producers came up with the concept: "It was such a cool idea," he said, "I volunteered for a part and, luckily, they gave me one." It's a pretty important part, too: Orion Oh, the psychologist whose ex-wife's impending marriage to the woman for whom she left him, sets the plot in motion. --Ron Hogan


Happy 40th Birthday, BookPeople of Moscow!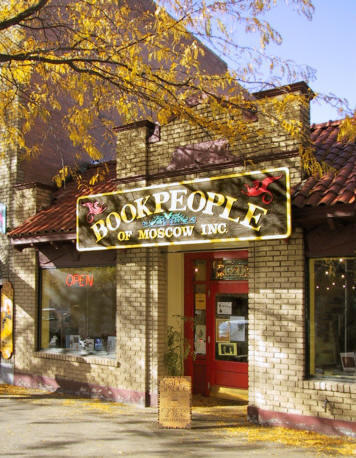 Congratulations to BookPeople of Moscow, Moscow, Idaho, which is celebrating its 40th anniversary with a party on Thursday, November 7, 5-8 p.m. The event will feature light refreshments (with beer and wine for sale); a memory book to sign; video interviews conducted by Marsha Que Sera Productions; the Speakeasy Photo Booth, where guests can have commemorative photos taken, with a portion of the proceeds benefiting the store's Christmas for Kids "Giving Tree"; a video to watch of Bookpeople founder and special guest Ivar Nelson; and memorabilia about the store from Nelson. Also winners for the store's anniversary Lego contest will be announced during the party; entries will be on display through the holiday season.
In addition, throughout November, BookPeople is offering a 20% discount on "40 for 40" books, which include some of BookPeople's current bestsellers, local favorites and past bestsellers. And for every $15 spent in the store, customers receive a ticket for a raffle to win new and signed books. The raffle drawing takes place November 30.
Carol Spurling and Steffen Werner, who bought the store in 2011, are the third-generation owners of BookPeople of Moscow.


Emily Botica Promoted at Diamond Book Distributors
Emily Botica has been promoted to director of sales and marketing at Diamond Book Distributors. She was formerly associate director of sales and marketing and joined Diamond in 2007 as a sales manager. Before that, she worked in both the marketing and buying departments at Borders.


Lerner Publisher Services Adds Walter Foster Publishing
Effective in January, Lerner Publisher Services will be exclusive U.S. and Canadian distributor of Walter Foster Publishing spring frontlist titles to the school and public library markets. The titles include four new series: All About Drawing, Learn to Draw, Learn to Draw: Expanded Edition and Fantasy Underground.
In June, Lerner will begin distributing Foster's full backlist. Foster, which specializes in self-help art instruction books, is a division of Quayside Publishing Group.


Book Trailer of the Day: When Will the Heaven Begin?
When Will the Heaven Begin?: This Is Ben Breedlove's Story by Ally Breedlove and Ken Abraham (New American Library).


Media and Movies
Media Heat: Bill Bryson on Colbert
Tomorrow morning on Fox & Friends: Sergeant Morgan Jones and Damien Lewis, authors of The Embassy House: The Explosive Eyewitness Account of the Libyan Embassy Siege by the Soldier Who Was There (Threshold Editions, $27, 9781476751139).

---

Tomorrow morning on CBS This Morning: Chris Hadfield, author of An Astronaut's Guide to Life on Earth: What Going to Space Taught Me About Ingenuity, Determination, and Being Prepared for Anything (Little, Brown, $28, 9780316253017). He will also appear on MSNBC's the Cycle and CNN's Piers Morgan.

---

Tomorrow on KCRW's Bookworm: Andre Dubus III, author of Dirty Love (Norton, $25.95, 9780393064650). As the show put it: "The four linked novellas in Andre Dubus, III's Dirty Love explore the poignant interior lives of small-town characters who are usually unseen and unknown. Dubus says his characters are striving--like us all--to live 'loving and authentic lives,' despite the looming loneliness of their blue-collar surrounds. The author talks about the pathos of these linked portraits, and his effort to imbue his writing with a subtle hopefulness."

---

Tomorrow night on the Daily Show: Mark Fainaru-Wada, author of League of Denial: The NFL, Concussions and the Battle for Truth (Crown Archetype, $27, 9780770437541).

---

Tomorrow night on the Colbert Report: Bill Bryson, author of One Summer: America, 1927 (Doubleday, $28.95, 9780767919401).


TV: Jonathan Strange & Mr. Norrell
Jonathan Strange and Mr. Norrell, based on the bestselling novel by Susanna Clarke, starts shooting this week, with Eddie Marsan (Ray Donovan) and Bertie Carvel (Matilda) in the lead roles and Toby Haynes (Doctor Who, Sherlock) directing, Deadline.com reported. The seven-part series, a BBC One/BBC America co-production, was adapted by Peter Harness (Wallander).

The cast also includes Alice Englert (Ginger & Rosa), Marc Warren (The Good Wife), Samuel West (Mr. Selfridge), Charlotte Riley (Wuthering Heights), Enzo Cilenti (Prisoners' Wives) and Paul Kaye (Game of Thrones).


Suzanne Collins Backs 'Disturbing' Catching Fire Campaign
Suzanne Collins "doesn't give many interviews," but Variety reported the bestselling author "is making her voice heard in support of the film's elaborate marketing campaign," which has included the launch of a traditional film campaign as well as another effort "that played up the over-the-top world and characters of the Capitol city of Panem." The second approach featured the launch of Capitol Couture, a faux luxury magazine, ads for brands and products available in the city, a platform for CoverGirl's campaign and a series of Capitol Portraits, featuring the looks of the main characters in a unique way.

"I'm thrilled with the work Tim Palen and his marketing team have done on the film," said Collins. "It's appropriately disturbing and thought-provoking how the campaign promotes Catching Fire while simultaneously promoting the Capitol's punitive forms of entertainment. The stunning image of Katniss in her wedding dress that we use to sell tickets is just the kind of thing the Capitol would use to rev up its audience for the Quarter Quell (the name of the games in Catching Fire). That dualistic approach is very much in keeping with the books."


Books & Authors
Awards: William Hill Sports Book
Finalists have been named for the £25,000 (about US$40,413) William Hill Sports Book of the Year Award, the Bookseller reported. The winner will be announced November 27 in London. In addition to the cash prize, the winner also receives a £2,500 William Hill bet, a hand-bound copy of their book and a day at the races. The shortlisted titles are:

I Am Zlatan Ibrahimović by Zlatan Ibrahimović
Seven Deadly Sins: My Pursuit of Lance Armstrong by David Walsh
The Boys in the Boat: An Epic True-Life Journey to the Heart of Hitler's Berlin by Daniel James Brown
The Sports Gene: What Makes the Perfect Athlete by David Epstein
Bookie Gambler Fixer Spy: A Journey to the Heart of Cricket's Underworld by Ed Hawkins
Doped: The Real Life Story of the 1960s Racehorse Doping Gang by James Reid


Book Brahmin: Gabriel Blackwell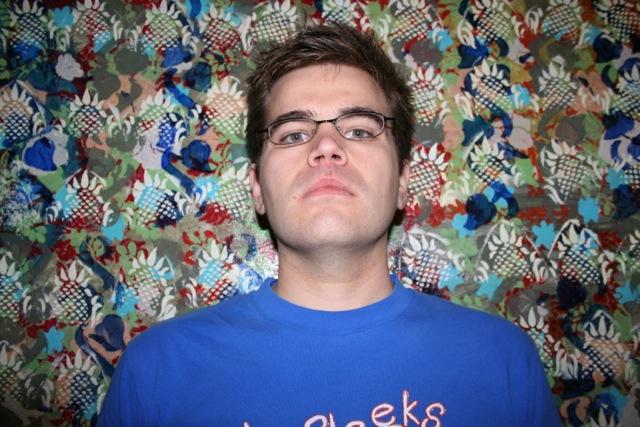 photo: Jessica Blackwell
Gabriel Blackwell is the author of the story collection Critique of Pure Reason and the novel Shadow Man: A Biography of Lewis Miles Archer. His short fiction and essays have appeared in Conjunctions, Tin House, Unstuck, Puerto del Sol, DIAGRAM and Rain Taxi. He teaches creative writing at Willamette University. With Matthew Olzmann, he edits the monthly journal the Collagist. His new book is The Natural Dissolution of Fleeting-Improvised-Men (just published by Civil Coping Mechanism).
On your nightstand now:
Gina Ochsner's The Necessary Grace to Fall, E.T.A. Hoffmann's The Devil's Elixirs, Roxanne Carter's Beyond This Point Are Monsters and J.M. Coetzee's Doubling the Point. I've found that some of them are more relaxing than others.
Favorite book when you were a child:
Time-Life's Mysteries of the Unknown. Probably everyone reading this is already familiar with MotU, but, just in case: It was a series of books about stuff like "Mystic Places" or "Mysterious Creatures," and it was sort of like Columbia House or BMG Music Club, in that Time-Life would send you a new book (and a new bill) every month. If you didn't like the book, you could send it back. I never sent one back; in fact, I'm pretty sure I still have almost all of the set (my parents got sick of paying for them and canceled my subscription at some point) somewhere in my parents' storage unit. I'm going back home soon, for a wedding. I may have to bring them back with me.
Your top five authors:
I'm not much for ranking, so I'll just list five authors whose sections I drift toward when I find myself in a bookstore wondering why I've come to the bookstore: William Gass, Nicholson Baker, W.G. Sebald, Guy Davenport and Thomas Bernhard. I already own most of their books, so I'm always caught between wanting to fill in the blank spaces on my shelves and wondering, "Don't I already have this book at home?" Which I think means that there will always be books by those authors that I won't have because I will always think that I've already bought them, and so I'll never actually buy them.
Book you've faked reading:
Why fake reading something? Is that a silly question? I can't recall ever feeling the need. If I haven't read it, I haven't read it. I'm human. I mean, it's okay; the number of books one has read is always going to be much, much lower than the number of books one hasn't read.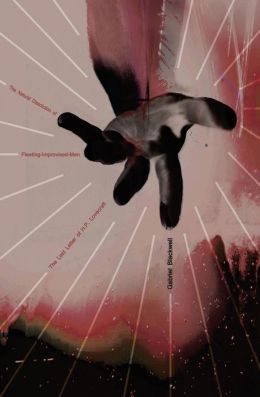 Book you're an evangelist for:
Brian Evenson's The Open Curtain. I have recommended that book to more people than any other book. I hope that means many of my friends have read it, or will. Have you read it? You should read it. It's something else, seriously.
Book you've bought for the cover:
Sara Levine's Short Dark Oracles is the only one that comes to mind. The cover's a painting by an artist named Olaf Hajek, though, when I first saw it, I thought maybe it was an Arcimboldo. I like Arcimboldo (and I have a lot of trust in the book's publisher, Caketrain), so I bought the book. I'm very glad I did.
Book that changed your life:
Flann O'Brien's The Third Policeman forced me to confront the fact that I wanted to be a writer. I haven't been the same since.
Favorite line from a book:
This one's impossible, but here's a good one from my recent reading: "A thing that has failed can, if you change its place, be a thing that has come off." It's from Robert Bresson's excellent Notes on the Cinematographer. Many of Bresson's notes are applicable to any act of creation, not just filmmaking.
Book you most want to read again for the first time:
José Donoso's The Obscene Bird of Night. That book was a wonder. I can remember reading through the first transformation and thinking, "What is this? What is this book doing?" It was a good feeling.


Book Review
Children's Review: The Silver Button
The Silver Button by Bob Graham, illus. by Bob Graham (Candlewick, $16.99 hardcover, 32p., ages 4-6, 9780763664374, October 30, 2013)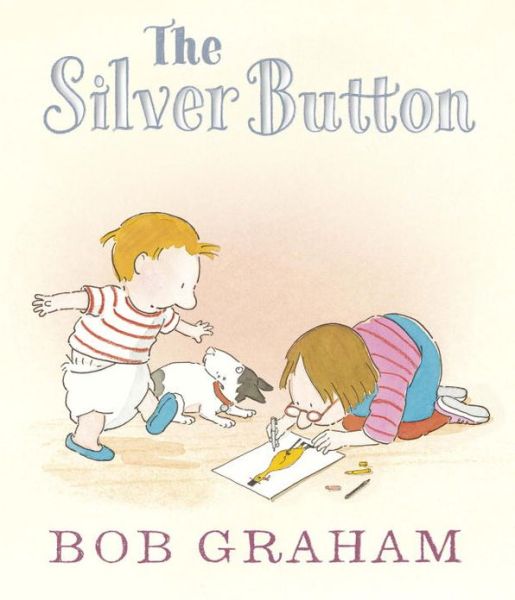 Bob Graham (A Bus Called Heaven) endows a baby's milestone with all the reverence it deserves in this outstanding picture book.
The entire book spans one minute. In that minute, the world changes. At 9:59 on a Thursday morning, while young Jodie's pen hovers over the final button on the boot of the duck in her drawing, her baby brother Jonathan "pushed slowly to his feet." Laundry dries on a rack near the blanket where Jodie draws and the dog naps; a woman pushes a stroller outside the window. In four time-lapse vignettes, Jonathan sways and tilts. With a turn of the page, we see Jonathan in a close-up full-page view, approaching the dog and Jodie's duck drawing as he takes his first step: "He took that step like he was going somewhere."
Graham pulls back to a wide-angle view of the house, and Jonathan's mother playing a tune on a pipe in the kitchen. The clock still shows 9:59 as, in the living room, Jonathan's left foot remains airborne. Graham pulls back farther still. The woman with the stroller appears in full view; next, an aerial shot depicts the entire block. From the street, Jonathan may be seen through the window as an ambulance travels "past Jodie's house." A gull's eye–view reveals the public gardens and Jodie's block. Across the park, a baby is born at Mercy Hospital (the town's clock tower reads 9:59, too), and "Sunlight hit the windows of the city and phones rang in a thousand offices and pockets." These lives so close by know nothing of Jonathan's breakthrough.
Graham perfectly synchronizes the four-vignette sequence that echoes the opening, with the words he writes: "Then down came Jonathan on his little pink knees." Jodie is his witness. She tells her mother, "Jonathan's just taken his first step," as she draws the last silver button on her duck's boots. The look on their mother's face as she takes Jonathan in her embrace speaks volumes. And as this momentous event sinks in, the dog scratches, and "the kitchen clock struck ten." All of the meticulous details of this family's warm household fall away to focus on this one life-changing minute. Graham simultaneously illustrates how each life is the sum of these fleeting moments, and how important it is to pay attention so as not to miss them. Bravo! --Jennifer M. Brown
Shelf Talker: Bob Graham once again moves from the specific to the universal in his affectionate record of a toddler's first step.