Shelf Awareness for Thursday, October 31, 2013

News
Seattle's Ada's Technical Books and Cafe Moves
Ada's Technical Books and Café, Seattle, Wash., is celebrating its move to a new space with a grand (re)opening party this Saturday, November 2, 12-3 p.m. The event will include café samples, giveaways, raffle prizes and discounts.
The Stranger called the store, which is now in a building owners David and Danielle Hulton bought and renovated, perhaps "the new most beautiful bookstore in Seattle," with a lot of seating and a "welcoming fireplace," helping make it "the kind of space where you just want to spend time."

In the café, the Stranger wrote, the tables are "glass-covered display boxes with scientific paraphernalia inside. One table is filled with locks and locksmith tools. Another has a map of the stars and a gold telescope. And one table is filled with 774 tiny compasses that jitter nervously when you run a cell phone across the top of the table."

Founded in 2010, Ada's focuses on math, computers, science and engineering titles for adults and children and is named for Ada Lovelace, who, in the late 1800s, was the world's first computer programmer.

Ada's Technical Books and Café is now located at 425 15th Ave. East, Seattle, Wash. 98112; 206-322-1058.


HarperCollins and Foyles Bundle Up
HarperCollins has teamed up with Foyles, the iconic English bookshop with six stores in London and Bristol, to offer eight frontlist titles that can be bought in hardcover/e-book bundles, an arrangement the partners called a first for "a U.K. high street bookshop."

Starting today, a print copy and e-book version of the eight titles are available as a package for a price that is £5 (about $8) more than the price of the hardcover alone. The hardcovers are shrink-wrapped and include a voucher for the e-book version. Customers can then enter a code on Foyles's website to download the book in ePub format.

Foyles CEO Sam Husain said that e-book bundling is "something that Foyles customers regularly ask for."

HarperCollins U.K.'s new CEO, Charlie Redmayne, said that the company is "always keen to experiment with getting our authors' work into the hands of readers in as many different formats as possible."

The titles available as bundles are:

Catastrophe by Max Hastings
Americanah by Chimimanda Ngozi Adichie
As Luck Would Have It by Derek Jacobi
Faster Than Lightning by Usain Bolt
The Pagan Lord by Bernard Cornwell
Sense and Sensibility by Joanna Trollope
Valley of Amazement by Amy Tan
The Demon Dentist by David Walliams

---

In the U.S., HarperCollins yesterday announced a partnership with Accenture, which has built and will operate "an end-to-end e-commerce and direct to consumer distribution solution for HarperCollins Publishers e-books globally." The first efforts are sites featuring C.S. Lewis titles, CSLewis.com and Narnia.com. The sites will include tools for the publisher "to analyze all online purchase data, which will lead to expanded decision-making capabilities. This e-commerce approach will be extended in time to other HarperCollins online properties."

Chantal Restivo-Alessi, chief digital officer of HarperCollins, said, "Launching a platform that allows HarperCollins to establish a direct-to-consumer marketing and sales proposition to expand some of its strongest brands to new audiences means we honor both our past and our present."


WBN U.K.: Print Runs Halved, Other Changes
World Book Night U.K., which announced this week that it will be run by the Reading Agency charity, is changing its approach and scaling back a key part of its program, the Guardian reported: on the next World Book Night in the U.K., April 23, 2014, instead of the usual 500,000 books being given away (25,000 copies of 20 titles), only 250,000 (12,500 copies of 20 titles) will be given away.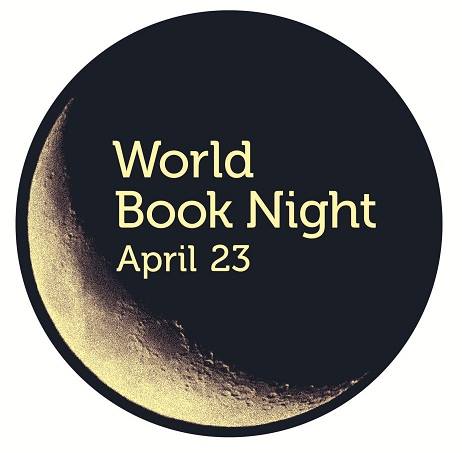 At the same time, organizers are opening up the amount of givers, saying that givers can give away "any book they choose, either new or from their own bookshelves, with a World Book Night sticker or bookplate." They estimate that this loosening of requirements will increase the number of volunteers, which had to be limited in past years.
In addition, volunteers will be chosen and allocated titles based on their "reach." A Reading Agency spokesperson explained to the Guardian: "We will be identifying those people who live or work in a community where they can give books, and maybe giving them more than 20, whereas others may get less." Some 20% of giving has been done by institutions, including prisons, hospitals and community centers, and they also may be given more than the base of 20 copies.
The title selection process is also changing: the public will no longer vote on titles, with the final 20 picked from those nominations by a committee. Instead, a committee will choose the 20 titles. The aim, Julia Kingsford, CEO of WBN U.K., said, is to make sure "the list is more focused than ever on books that inspire the 35% of people who don't regularly read to do so, so we're placing greater emphasis on the opinions and choices of experts in reader development. We're also working more closely with publishers on the choice."


Easons to Sell Kobo E-Readers in Ireland
Kobo will sell e-book devices in Eason's 60 stores in Ireland and on Eason's website, and a new website will sell Kobo e-books in Ireland, the Bookseller reported.
Conor Whelan, managing director of Eason & Son, commented: "After reviewing a number of different options for the business we are delighted to partner with Kobo in offering our customers the best platform we believe for content and devices. This partnership is a key component of our digital strategy and will ensure that Eason remains a leading retailer of physical and digital books in Ireland."
Yesterday Kobo opened a European software development center in Dublin that will employ more than 30 software developers.


Amazon Starts Collecting Mass., Conn. Sales Taxes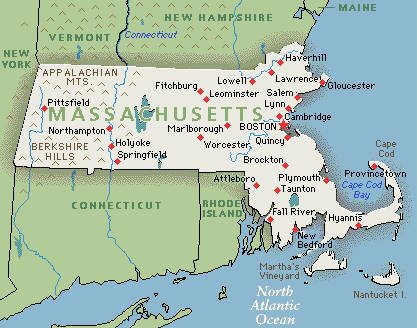 Beginning tomorrow, Amazon will collect 6.25% sales tax on purchases made in Massachusetts as a deal announced last year between state officials and the online retailer takes effect. The Department of Revenue "expects the tax to raise $36.7 million before the fiscal year ends June 30," the Boston Globe reported.

"This [is] so, so, so overdue," said Dana Brigham, manager and co-owner of Brookline Booksmith. The Globe noted that "she hopes that applying the sales tax to Amazon will convince more consumers who are in her store to proceed to the check-out during the holidays, her biggest selling season."

Amazon will also begin collecting Connecticut's 6.35% sales tax tomorrow as part of a settlement reached with state officials in February, the Hartford Courant reported.


Stacy Creamer Leaving Touchstone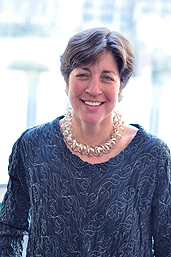 Stacy Creamer, who has been v-p and publisher of Touchstone, is leaving the company November 15. Susan Moldow, president of Scribner Publishing Group, who will serve as publisher of Touchstone, thanked Creamer for having "done much to further the imprint, bolstering its traditional core strengths in popular fiction, prescriptive nonfiction and popular culture, and expanding its repertoire to include narrative nonfiction, all the while nurturing Touchstone's extensive backlist."
She added: "Stacy has a sharp eye for talent, both on the page and in the office. Her editorial guidance has brought great value and higher list placement to authors as diverse as J.A. Jance and Kurt Eichenwald. Her range and unique style have indelibly shaped the imprint."


Obituary Note: Kathy Darr
Kathy Darr, former owner of the Bookmark bookstore, Ft. Lauderdale, Fla., died on October 25. She was 79.
Darr was a founding member and board member of the Southern Booksellers Association (which has morphed into the Southern Independent Booksellers Alliance). After closing the Bookmark, she was director of art education at the Ft. Lauderdale Museum of Art and associate curator of education at the Boca Museum of Art.


Notes
Image of the Day: Four Read for Four Ways
On Tuesday night, McNally Jackson in New York City hosted an event that celebrated the 20th anniversary of Four Ways Books, the Tribeca small press that publishes poetry, story collections and novellas. Four authors spoke: poet and novelist Victoria Redel (r.) read from her new short story collection, Make Me Do Things; Kamilah Aisha Moon read poems from her new collection, She Has a Name, which focuses on a family raising a child with autism; Rigoberto González offered poems about soldiers, fathers and war from his collection Unpeopled Eden; and David Haynes (l.) read a portion of his new novel, A Star in the Face of the Sky (to be published by New Rivers Press), which explores the consequences of familial and political violence. --Alex Mutter


Last Call: Happy Bookish Halloween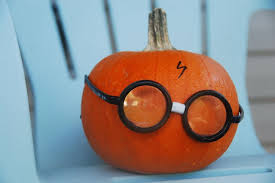 Here are a few links to get you ready for tonight's festivities:

Graywolf Press is in the spirit of the season with Benjamin Percy's (Red Moon) chilling rendition of Goodnight Moon, which "will keep you up at night.... His storybook reading is enough to give you nightmares."

In Paris this week, Jacques Sirgent of the Musee des Vampires entranced his audience with tales of Dracula at Shakespeare and Company.

Talk with filmmaker Guillermo del Toro, whose book, Cabinet of Curiosities: My Notebooks, Collections and Other Obsessions, was just released this week, "about classics of horror and fantasy literature, and you'll feel as though you're talking to a scholar," the Wall Street Journal wrote. "I have this strange dream I hope to do someday which is to create a bookstore that I open once a month to give books for free," said the director of Pacific Rim and Pan's Labyrinth. "Those books in the realm of fiction that I'm interested in, to do so by appointment. Every month you meet a fan, spend the day talking about books, and giving books away."

"Celebrate Halloween and literature at the same time!" Buzzfeed advised in featuring "18 literary pumpkins for a bookish Halloween."


Personnel Changes: Little, Brown Books for Young Readers
At Little, Brown Books for Young Readers:

Faye Bi has been promoted to the newly created position of associate publicist, school, library and social media outreach. She was previously publicity assistant.

Liza Patinkin has joined the company as assistant, publicity and school and library. A recent graduate of the New York University publishing program, she interned at both Bloomsbury USA Children's Books and Dystel & Goderich Literary Agency.


Book Trailer of the Day: Their Life's Work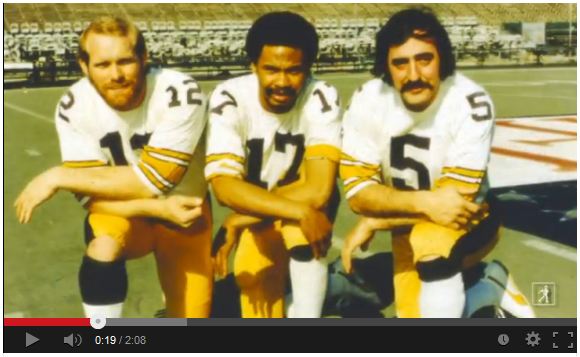 Their Life's Work: The Brotherhood of the 1970s Pittsburgh Steelers, Then and Now by Gary M. Pomerantz (Simon & Schuster).


Media and Movies
Media Heat: Helen Fielding on Extra
Tomorrow on Fox's Huckabee: Tim Conway, co-author of What's So Funny?: My Hilarious Life (Howard Books, $25.99, 9781476726502).
---
Tomorrow on NPR's Science Friday: Chris Hadfield, author of An Astronaut's Guide to Life on Earth: What Going to Space Taught Me About Ingenuity, Determination, and Being Prepared for Anything (Little, Brown, $28, 9780316253017). He will also appear on PBS Newshour, Sirius XM's Bob Edwards Show and NPR's Marketplace Tech.
---
Tomorrow on Rachael Ray: Lilliana Vazquez, author of The Cheap Chica's Guide to Style: Secrets to Shopping Cheap and Looking Chic (Gotham, $25, 9781592408085).
---
Tomorrow on Extra: Helen Fielding, author of Bridget Jones: Mad About the Boy (Knopf, $26.95, 9780385350860).


This Weekend on Book TV: Bill Bryson
Book TV airs on C-Span 2 this weekend from 8 a.m. Saturday to 8 a.m. Monday and focuses on political and historical books as well as the book industry. The following are highlights for this coming weekend. For more information, go to Book TV's website.

Saturday, November 2
12 p.m. Book TV visits Helena, Mont., to interview several of the city's authors and tour its literary sites. (Re-airs Sunday at 9:30 a.m.)

2:30 p.m. Robert Spoo, author of Without Copyrights: Piracy, Publishing, and the Public Domain (Oxford University Press USA, $35, 9780199927876).

5 p.m. Carla Kaplan, author of Miss Anne in Harlem: The White Women of the Black Renaissance (Harper, $28.99, 9780060882389).

7 p.m. Max Hastings, author of Catastrophe 1914: Europe Goes to War (Knopf, $35, 9780307597052).

8 p.m. David Dinkins, author of A Mayor's Life: Governing New York's Gorgeous Mosaic (PublicAffairs, $29.99, 9781610393010), at Barnes & Noble Booksellers in New York City, where he was introduced by B&N executive chairman Leonard Riggio.

9 p.m. Bill Bryson, author of One Summer: America, 1927 (Doubleday, $28.95, 9780767919401). (Re-airs Sunday at 7:30 a.m.)

10 p.m. Dr. Marty Makary of Johns Hopkins Hospital interviews S. Lochlann Jain, author of Malignant: How Cancer Becomes Us (University of California Press, $24.95, 9780520276574). (Re-airs Sunday at 9 p.m., Monday at 3 a.m. and November 10 at 12 p.m.)

11 p.m. David Kilcullen, author of Out of the Mountains: The Coming of Age of the Urban Guerrilla (Oxford University Press, $27.95, 9780199737505). (Re-airs Monday at 4 a.m.)

Sunday, November 3
6 a.m. Wendy Lower, author of Hitler's Furies: German Women in the Nazi Killing Fields (Houghton Mifflin Harcourt, $26, 9780547863382). (Re-airs Sunday at 10 p.m.)

8:30 a.m. Kelly Happe, author of The Material Gene: Gender, Race, and Heredity After the Human Genome Project (NYU Press, $24, 9780814790687).

12 p.m. In Depth. Kitty Kelley, author most recently of Let Freedom Ring: Stanley Tretick's Iconic Images of the March on Washington (Thomas Dunne, $24.99, 9781250021465), joins Book TV for a live interview. Viewers can participate in the discussion by calling in during the program or submitting questions to booktv@c-span.org or via Twitter (@BookTV). (Re-airs Monday at 12 a.m. and November 9 at 9 a.m.)

8:15 p.m. Victoria Sweet, author of God's Hotel: A Doctor, a Hospital and a Pilgrimage to the Heart of Medicine (Riverhead, $16, 9781594486548).

11:30 p.m. D.S. Lliteras, author of Flames and Smoke Visible (Square One Publishers, $17.95, 9781937907099).


Books & Authors
Awards: Ribalow Winner
Francesca Segal has won the Harold U. Ribalow Prize, sponsored by Hadassah Magazine honoring an author who has "created an outstanding work of fiction on a Jewish theme," for her novel, The Innocents (Hyperion). She will be honored in a ceremony on December 4 in New York.
Hadassah Magazine described The Innocents, Segal's debut novel, as "a modern take on Edith Wharton's The Age of Innocence that moves the setting from New York to North West London's upper-crust Jewish community. Segal describes a community with deep bonds of family and tradition, one still haunted by the shadow of the Holocaust."


Attainment: New Titles Out Next Week
Selected new titles appearing next Tuesday, November 5:

The Bully Pulpit: Theodore Roosevelt, William Howard Taft, and the Golden Age of Journalism by Doris Kearns Goodwin (Simon & Schuster, $40, 9781416547860) chronicles the falling out between Theodore Roosevelt and Taft.

The Valley of Amazement by Amy Tan (Ecco, $29.99, 9780062107312) follows two women over forty years in China and San Francisco.

Diary of a Wimpy Kid: Hard Luck by Jeff Kinney (Amulet Books, $13.95, 9781419711329).

No Man's Nightingale: An Inspector Wexford Novel by Ruth Rendell (Scribner, $26, 9781476744483) is the 24th Chief Inspector Wexford mystery.

Fosse by Sam Wasson (Amon Dolan/Houghton Mifflin Harcourt, $32, 9780547553290) is a biography of entertainer Bob Fosse.

The Royal Ranger by John A. Flanagan (Philomel, $18.99, 9780399163609) continues the Ranger's Apprentice fantasy series.

Want Not by Jonathan Miles (Houghton Mifflin Harcourt, $26, 9780547352206) follows a wide cast of characters defined by desires.


Book Review
Review: Monument Road
Monument Road by Charlie Quimby (Torrey House Press, $16.95 trade paperback, 9781937226251, November 12, 2013)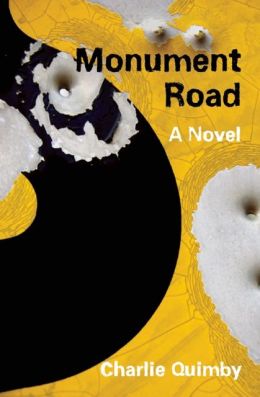 Charlie Quimby is a writer, songwriter, playwright, blogger, essayist and journalist. Monument Road is his debut novel, and it's a beauty. From first page to last, the reader is drawn through the story of Leonard Self and all that surrounds him on his momentous journey up Monument Road.
His beloved wife, Inetta, has died of cancer; she made him promise that, a year and a day after her cremation, he would take her ashes up to Artists Point, her favorite overlook, and scatter them to the wind. He is doing that today, and has decided to throw himself off with her.
For a year, he has been making arrangements for all he has left: the truck, the dog, the 260 acres of Colorado that he has known forever. Never a demonstrable man, to Inetta or anyone else, Leonard has become reclusive since her passing. Those who know him, however, have not forgotten him. They are vigilant and caring. When he drops off the dog with one of Inetta's friends, she becomes suspicious of his explanation of what he's up to.
In gorgeous prose, perfect for the mood of the story, Quimby takes us on this sad pilgrimage with Leonard. This is not Leonard reminiscing; he is not so inclined. It is Quimby, showing us all the lives that Leonard has touched.
Leonard and Inetta took in boys who needed a place to work and sort out what was next. Inetta's brother, Elliott, was one. After high school, he lived with them until he had enough money to go to California. Noticing he had been in a fight, Leonard pointed this out to Inetta. "He's been in a lot of fights," she said quietly. "And he always will. He's going to play too large for a small town." She left Leonard to figure out that enigmatic statement--and we find out much later what she meant.
Another young man they took in was Vaughn, a feckless but harmless alcoholic. About him and his blathering about "goals," Leonard thought to himself: "If you did your best and persevered, good things might happen, but goals were better left to kids playing games, where the baskets were nailed down and the posts were buried. In real life, things moved on you."
Junior Crimmins's stay with them ended badly, which set the stage for how his life went. Leonard tried to teach him about horses--and life: "A horse ain't that smart," he said, "but it's got a real good memory and it can learn. Trouble is, you train it wrong and it won't straighten itself out. Not like people do." As Quimby observes, it's a quintessential Leonard moment: "He'd come straight at you with something and then he'd park it sideways at the last minute so you could see it better."
By story's end, we see everything better and have come to care immensely about this taciturn, withdrawn man who has spent the past year trying to stave off "the darkening." Monument Road is so rich with landscape, character and event that such a small telling cannot begin to do it justice. Read this exquisite story; it is a joy and a wonder and a tour de force of authorship. --Valerie Ryan
Shelf Talker: A must-read for anyone interested in story, style and a big-hearted, even-handed tale of life.


The Bestsellers
Top-Selling Self-Published Titles
The bestselling self-published books last week as compiled by IndieReader.com:

1. Worth the Fight by Vi Keeland
2. Carter Reed by Tijan
3. Secrets Collide (Bluegrass Brothers) by Kathleen Brooks
4. Treasure Your Love by J.C. Reed
5. Convicted (Consequences) by Aleatha Romig
6. Rockstar Romance Boxed Set by Various
7. BBW Romance Boxed Set by Various
8. Her Billionaires: Boxed Set by Julia Kent
9. Jake Undone by Penelope Ward
10. Maybe This Time by Chantal Fernando

[Many thanks to IndieReader.com!]