Shelf Awareness for Wednesday, December 4, 2013

News
Busboys & Poets to Open Sixth Location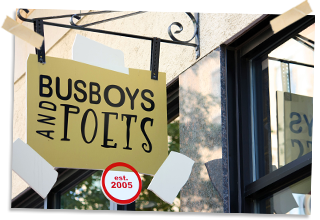 Busboys & Poets owner Andy Shallal may be running for mayor of Washington, D.C., "but he still has a business to run, and it's expanding," the Washington Post reported. Shallal has signed a lease with Bozzuto Development to open his sixth location as part of the Monroe Street Market project, which is under construction in the Northeast Washington neighborhood of Brookland.

"With a strong hand in community involvement, art, cultural uplifting and political discussion, Busboys and Poets is a perfect fit for Monroe Street Market," Shallal said. "We are thrilled to be a part of this amazing development, and are equally excited to share our brand with this community."

Bozzuto Development president Tony S. Bozzuto noted that Shallal "adds an imprimatur that's pretty incredible.... It's a really big deal for us because in our mind historically, if you look at development in D.C. going back 10 or 15 years, Andy has been instrumental in going into areas that haven't seen as much retail development."


Letters Bookstore Opening in Durham, N.C.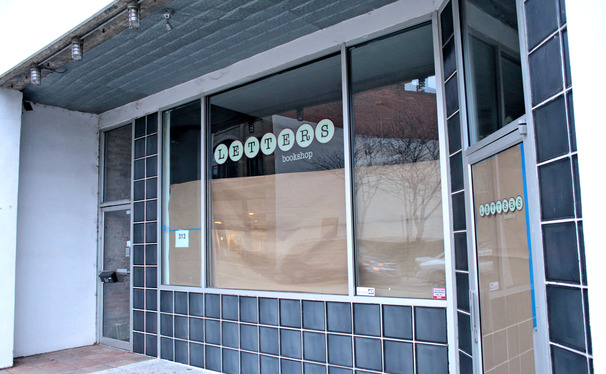 photo: Sophia Durand/Durham Chronicle
Land Arnold, a founder and former owner of Flyleaf Books, Chapel Hill, N.C., is opening Letters in nearby Durham in the next week, the Herald Sun reported. The store will sell used, rare, out-of-print books as well as some new titles, especially children's books.
Arnold told the paper that downtown Durham has "so much vibrancy and potential." He anticipates that Letters' strong categories will be used fiction, "quirkier books" and new children's books, which will have a "pretty strong" selection. He plans to give all proceeds from sales of children's books to Book Harvest, a provider of books for children in need, which is managed by Sarah Carr, who was also a founder and owner of Flyleaf. (Jamie Fiocco is now the sole owner of Flyleaf.)


Marcus Books in Agreement to Buy Back Building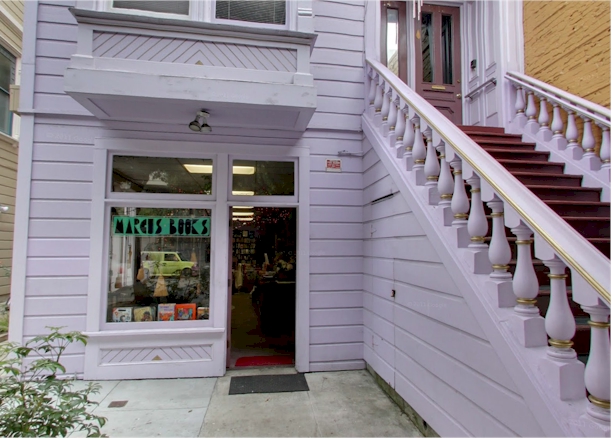 photo: aalbc.com
Marcus Books, the San Francisco, Calif., African-American bookstore that was facing eviction this summer, has reached an agreement with the owners of its building to buy it back with community group support, which would allow the store to stay in its location indefinitely, the San Francisco Chronicle reported.

Under the agreement, the owners of the building, who purchased it in bankruptcy court for $1.59 million earlier this year, will be paid $2.6 million, closer to market value, by February.

Westside Community Services, a nonprofit that offers community health services, has offered a $1.65 million loan, and the San Francisco Community Land Trust aims to raise an additional $1 million via crowd sourcing. The Trust would own the building "with the understanding that Marcus Books would remain open there." Marcus Books is the country's oldest black-owned bookstore and, in September, the building was designated a historic landmark by the San Francisco Preservation Commission.

Julian Davis, general counsel for Marcus Books, called the agreement a "win-win" for the store and building owners, telling the Chronicle: "This [agreement] is a quantum leap forward, but there's still a long way to go. Now we've got a lot of fundraising to do."

Marcus Books' troubles began when Blanche Richardson, daughter of Marcus Books founders Julian and Raye Richardson and manager of the Marcus Books in Oakland, filed for personal bankruptcy. (The family had taken out a $950,000 loan on the building in 2006, and monthly payments rose to about $10,000 a month by 2009.) A co-owner of the San Francisco building, she could have been bought out by her sister, Karen Johnson, and Karen's husband, Greg Johnson, who operate Marcus Books in San Francisco. But the Johnsons were not able to do so, and the building was sold to Nishan and Suhaila Sweis.

After buying the building, the Sweises tried to have the Johnsons and the bookstore evicted and, at one point, wanted at least $3.2 million for the building.


BEA Partners with Toy Fair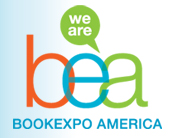 BookExpo America and the American Booksellers Association have begun a partnership with the Toy Industry Association, producers of the American International Toy Fair, to cross-promote their events to their attendees. Both events will take place at the Javits Convention Center in New York City; the Toy Fair is February 16-19, 2014, and BEA is May 28-31, 2014. (Registration for BEA begins today!)
The cross-promotional effort will include advertising and direct-mail outreach encouraging participation at each show, as well as admission privileges to each marketplace.
Officials at Toy Fair and BEA noted that toy stores frequently carry a selection of children's books, and bookstore sidelines often include toys and games.
"The new relationship between BookExpo and Toy Fair is mutually beneficial for audiences at both shows, offering booksellers access to unique items they will only find at Toy Fair and the same for toy retailers who will have access to the latest titles and unique publishers that are only at BEA," said Steven Rosato, BEA event director.


Obituary Notes: Daniel Weissbort; Ahmed Fouad Negm
Translator and poet Daniel Weissbort, who co-founded Modern Poetry in Translation magazine with Ted Hughes and "brought the work of eastern European poets to the west," died November 18, the Guardian reported. He was 78.

---

Ahmed Fouad Negm, Egypt's "poet of the people" whose satiric and "unvarnished reflections on Egyptian life inspired generations of young to push for change, including the 2011 uprising," died yesterday, the Guardian reported. He was 84.


Notes
Cool Idea of the Day: Two Books, One Congress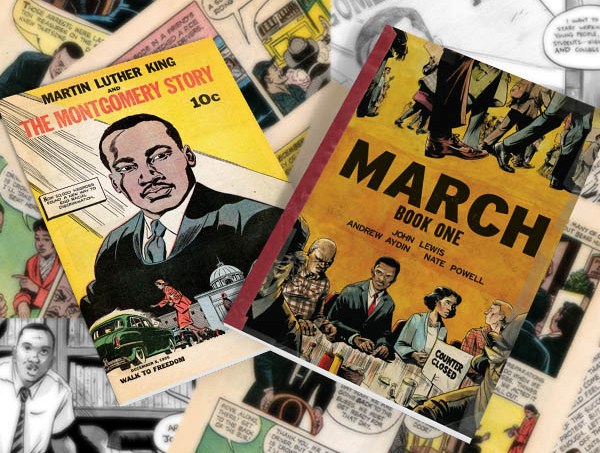 Each member of the U.S. Congress will be receiving complimentary digital copies of Congressman and civil rights icon John Lewis's memoir March: Book One (co-written with Andrew Aydin, illustrated by Nate Powell) and Martin Luther King & the Montgomery Story, the re-released groundbreaking 1950s comic book that galvanized Lewis and his generation of civil-rights activists.

March publisher Top Shelf Productions is partnering with the Fellowship of Reconciliation (which originally published The Montgomery Story) and ComiXology to share the works with Rep. Lewis's Congressional colleagues.

In a statement accompanying the gift, Lewis notes that the March project "is not just my story, it's the story of a movement, the story of a generation that stood up for justice in our country. Just like the comic book I read more than 50 years ago, it is my hope that this graphic novel can inspire new generations to speak up and speak out, to make their voice heard, and, hopefully, to make our nation a more just and peaceful place for all."


Bookseller Video of the Day: 'What We Do & What We Offer'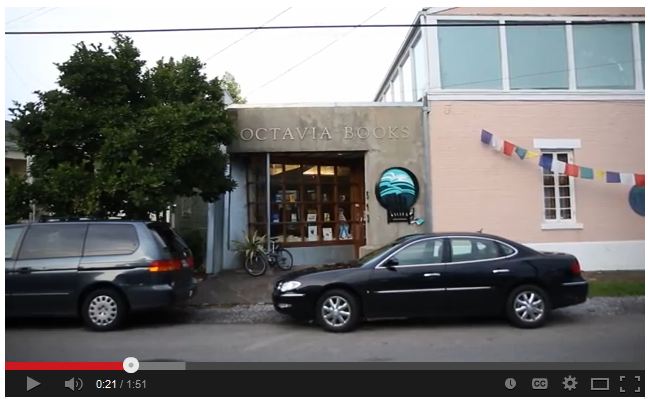 Shot at Octavia Books just before Small Business Saturday, a video featuring co-owners Tom Lowenburg and Judith Lafitte illustrates "how one independent bookstore in New Orleans participates in the community and what it means when you Shop Indie."

"We think that you should not just shop small on Small Business Saturday but you should shop that way all the time. But it's a good reminder of what we do and what we offer," Lowenburg observed.


Pennie Picks The Art of Hearing Heartbeats
Pennie Clark Ianniciello, Costco's book buyer, has chosen The Art of Hearing Heartbeats by Jan-Philipp Sendker, translated by Kevin Wiliarty (Other Press, $14.95, 9781590514634) as her pick of the month for December. In Costco Connection, which goes to many of the warehouse club's members, she wrote: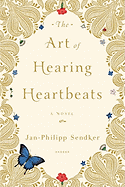 "I never thought I'd wish I knew German, but this month's book buyer's pick changed my mind. Jan-Philipp Sendker's The Art of Hearing Heartbeats is so beautiful and moving in translation that I can only believe the original is even more enchanting. I loved the title from the moment I saw it. I mean, who hasn't leaned in to hear a beating heart and marveled at the gift of life?

"The book begins with a man abandoning his wife and daughter. While searching for clues to her father's disappearance, the daughter, Julia, finds an old love letter that launches a search that ends in Burma. What she discovers there is a story laced with hardship, resilience and love, all wrapped in a lush layer of spirituality."

The sequel, A Well-Tempted Heart, appears next month.


Book Trailer of the Day: Steve Newlin's Field Guide to Vampires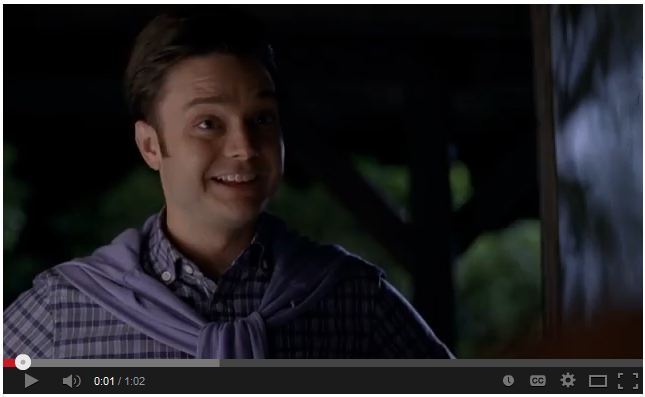 Steve Newlin's Field Guide to Vampires: And Other Creatures of Satan by Gianna Sobol and Michael McMillian (Chronicle), a trailer that features an interview with actor McMillian who played Steve Newlin on True Blood and wrote the book with the show's associate producer, Gianna Sobol.


Media and Movies
Media Heat: Will Self Raises Umbrella on Bookworm
Tomorrow morning on CBS This Morning: Noreena Hertz, author of Eyes Wide Open: How to Make Smart Decisions in a Confusing World (HarperBusiness, $26.99, 9780062268617).
---
Tomorrow on CBS's Arsenio Hall: Tim Conway, co-author of What's So Funny?: My Hilarious Life (Howard, $25.99, 9781476726502).

---

Tomorrow on ABC's the Chew: Joe Mangeniello, author of Evolution: The Cutting Edge Guide to Breaking Down Mental Walls and Building the Body You've Always Wanted (Gallery, $26, 9781476716701).

---

Tomorrow on KCRW's Bookworm: Will Self, author of Umbrella (Grove Press, $17, 9780802122025). As the show put it: "When Will Self wrote Umbrella, he cast his lot with the high-Modernist pantheon--Joyce, T.S. Eliot, Woolf, & Co.--by braiding a complex narrative out of collage, allusion, repetition, and stressed language. Self says that his tale of Audrey Death--a post-encephalitic patient in an English asylum--and her doctor was intended as an 'assault on sentimental assumptions' about psychiatry, industrialization, and narrative itself. The result is a striking novel about loss, language, and perception after the First World War--and a bold departure from the satirical mode he is best known for."

---

Tomorrow on MSNBC's Hardball with Chris Matthews: Doris Kearns Goodwin, author of The Bully Pulpit: Theodore Roosevelt, William Howard Taft, and the Golden Age of Journalism (Simon & Schuster, $40, 9781416547860).

---

Tomorrow on the Steve Harvey Show: Art Smith, author of Art Smith's Healthy Comfort: How America's Favorite Celebrity Chef Got it Together, Lost Weight, and Reclaimed His Health! (HarperOne, $27.99, 9780062217776).

---

Tomorrow night on the Late Late Show with Craig Ferguson: Anjelica Huston, author of A Story Lately Told: Coming of Age in Ireland, London, and New York (Scribner, $25, 9781451656299).


TV: Turn
The first trailer has been released for AMC's Revolutionary War series Turn, with a script by Craig Silverstein, based on the book Washington's Spies: The Story of America's First Spy Ring by Alexander Rose, Deadline.com reported. The project, directed by Rupert Wyatt, stars Jamie Bell, Seth Numrich, Heather Lind, Meegan Warner, Kevin McNally, Burn Gorman, Angus MacFadyen, J.J. Field and Samuel Roukin. Turn is scheduled for a spring debut.


Books & Authors
Awards: Golden PEN
Gillian Slovo won English PEN's £1,000 (about US$1,640) Golden PEN Award, which "is given annually to an accomplished British resident writer who is highly regarded by the literary community with a body of work that has had a profound impact on readers," the Bookseller reported. Slovo is the author of 12 novels and a memoir, Every Secret Thing; as well as a playwright.

Raficq Abdulla, acting president of English PEN, said, "Not only does [Slovo's] writing demonstrate the kind of courage, commitment and political acumen we celebrate at PEN but she has given the charity three years of dedicated service as President and seen our organization grow year on year in reach and impact."


Book Brahmin: Laura van den Berg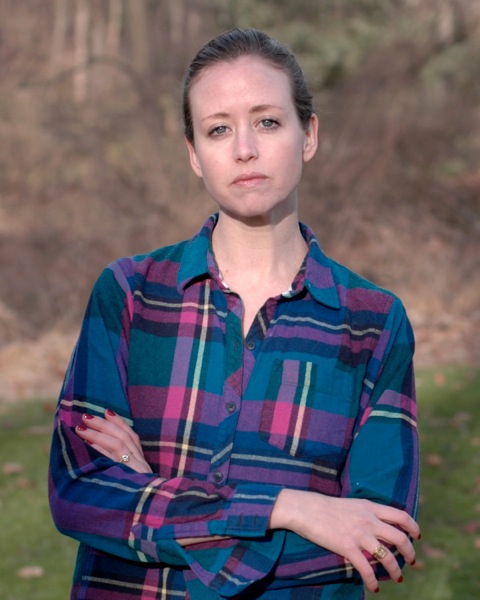 photo: Peter Yoon
Laura van den Berg's debut story collection, What the World Will Look Like When All the Water Leaves Us (Dzanc Books, 2009), was a Barnes & Noble Discover Great New Writers selection, a finalist for the Frank O'Connor International Short Story Award and long-listed for the Story Prize. Her stories have appeared in One Story, Conjunctions, Ploughshares, The Best American Nonrequired Reading 2008 and Best New American Voices 2010, among other publications. A Florida native, van den Berg has an MFA from Emerson College and is a recipient of the Pushcart Prize and scholarships from the Bread Loaf and Sewanee Writers' Conferences. She lives in the Boston area. Her new collection, The Isle of Youth, was published by FSG on November 5, 2013.
On your nightstand now:
A couple of different books, as usual: Mira Corpora by Jeff Jackson and a new collection by Lucy Corin--One Hundred Apocalypses and Other Apocalypses--and Nina McConigley's Cowboys and East Indians.
Favorite book when you were a child:
Any and all of the Nancy Drew books, perhaps especially The Secret of Shadow Ranch. I loved--and still love--mysteries.
Your top five authors:
Oh my. Where to begin! The configuration is always changing, but right my top five of all time might include Michael Ondaatje, Marguerite Duras, Kazuo Ishiguro, Virginia Woolf and Samuel Beckett.
Book you've faked reading:
War and Peace. I have friends who might disown me for this answer. I was an underslept, impatient college student. Have pity on me!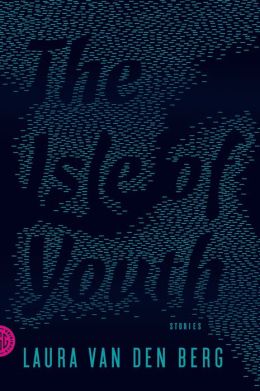 Book you're an evangelist for:
The Quick & the Dead by Joy Williams. It's an enormously ambitious novel--brutal, hilarious, searching, apocalyptic, singular. I foist it upon nearly everyone I meet.
Book you've bought for the cover:
The Flame Alphabet by Ben Marcus. The Peter Mendelsund cover is so brilliant; every time I saw it in a bookstore, I could feel the cover pulling me over, magnet-like. As it turned out, the inside part was pretty brilliant, too.
Book that changed your life:
The Waves by Virginia Woolf. I read this novel when I was first starting to write and never saw language in the same way again.
Favorite line from a book:
"They say the smart dog obeys, but the smarter dog knows when to disobey." This is from the short story "In the Cemetery Where Al Jolson Is Buried" by Amy Hempel.
Book you most want to read again for the first time:
The Loser by Thomas Bernhard. That voice, it's like being sprayed with a fire hose. And the water is very cold. Yet it somehow feels amazing. I would love to encounter that voice again for the first time, that spectacular meditation on art and failure.
Top five short story collections:
As always, so hard to choose, but perennial favorites include Reasons to Live by Amy Hempel, Escapes by Joy Williams, Like Life by Lorrie Moore, Friend of My Youth by Alice Munro, Going to Meet the Man by James Baldwin. And Like You'd Understand, Anyway by Jim Shepard. And Murakami's After the Quake. And A.S. Byatt's Little Black Book of Stories. And Brian Evenson's Windeye. And Magic for Beginners by Kelly Link. And Karen Russell. And Lauren Groff. I am lousy at math, but I do realize this is more than five. What can I say? When it comes to story collections, I am unrestrainable.


Book Review
YA Review: Grasshopper Jungle
Grasshopper Jungle by Andrew Smith (Dutton, $18.99 hardcover, 464p., ages 14-up, 9780525426035, February 11, 2014)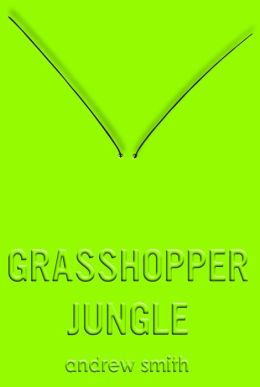 Andrew Smith's (The Marbury Lens) contemporary novel about the compulsion of humans to repeat history veers into the sci-fi realm, and it all hangs together thanks to his magnetic narrator, 16-year-old Austin Szerba.
Austin loves his best friend, Robby Brees, and also his girlfriend, Shann Collins. He really loves them both; as Austin might put it, "You know what I mean." The rhythm of Austin's narrative takes on almost a musical beat. Favorite refrains punctuate his recording of events. He records everything so humans will not be doomed to repeat the mistakes of the past. (Nine double-sided volumes of Austin Szerba's Unexpurgated History of Ealing, Iowa covers seventh grade alone.) The main action of the story takes place over the course of one week--and what a week it is.
On a Friday night, Grant Wallace and his friends from Hoover High beat up Austin and Robby in Grasshopper Jungle (a winding trail the two best buddies carved out with their skateboards that was later paved over). The bullies throw their victims' shoes and skateboards on top of the Ealing Mall. Later, Robby and Austin leave Shann in Robby's car while they go up on the roof to retrieve them; they "experiment" with a kiss, and sneak down to unlock Johnny McKeon's office with the not-so-hidden key above the door frame. Johnny is Austin's employer and Shann's stepfather. It's like a freak sideshow in that office, with jars of two-headed boys, a penis and a blue, glowing globe marked "Contained MI Plague Strain 412E." The Hoover boys also return--to break into the adjoining liquor store. They discover Johnny's unlocked office and snatch the globe containing the plague. Back in Grasshopper Jungle, they accidentally break the globe and release the plague. The plague--a side effect of McKeon Industries' attempt to create "unstoppable corn" (immune to disease)--turns humans into six-foot-tall praying mantises that do only two things: eat and copulate--which means this species will soon outnumber humans if Austin and Robbie don't put a stop to them.
Smith threads together a complex web of themes--generations that connect through patterns of behavior, the fallout from Monsanto-like tampering with nature, love, war, economic downturn, the gray area of budding sexuality, and free will versus fate. Sex and violence proliferate, but Austin's matter-of-fact historian's style creates the aura of a James Bond or Godzilla movie. Readers will care deeply for Austin, Robby, Shann and their fates. There's much to ponder in this many-layered novel. --Jennifer M. Brown
Shelf Talker: In Andrew Smith's most ambitious novel yet, his magnetic narrator grapples with life's central questions with humor and sensitivity.