In honor of 15 years of Shelf Awareness, our reviews editors have chosen 30 of our favorite titles from the past decade, 2010-2019, in the categories of adult fiction, adult nonfiction and children's/YA.
FICTION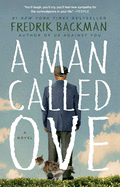 A Man Called Ove by Fredrik Backman (Washington Square Press, $16 paperback, 9781476738024)
With the help of his neighborhood, a widower finds a new lease on life just when he's trying to end it all. This astounding, colorful debut inspires both laughter and tears: part love story, part crusade, all wonderful.
Good Morning, Midnight by Lily Brooks-Dalton (Random House, $17 paperback, 9780812988192)
This novel makes an excellent addition to the literary-dystopic canon, with its thoughtful approach to characters forced to reconsider what matters most in the face of possible human extinction.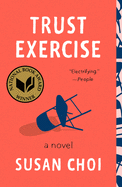 Trust Exercise by Susan Choi (Holt, $15.99 paperback, 9781250231260)
In this complex examination of reality versus fantasy, Choi encourages readers to lay private memories next to the events of Trust Exercise, in order to compare the revelations of the plot with their own hard-earned insights into life. A truly innovative novel.
All the Light We Cannot See by Anthony Doerr (Scribner, $17 paperback, 9781501173219)
In World War II France, a 16-year-old French girl who cannot see and an 18-year-old German soldier obsessed with radio communications share a strange, star-crossed history. Anthony Doerr's second novel celebrates--and also accomplishes--what only the finest art can: the power to create, reveal, and augment experience in all its horror and wonder, heartbreak and rapture.
Matterhorn by Karl Marlantes (Grove Press, $17 paperback, 9780802145314)
Set during the Vietnam War, Karl Marlantes's timeless tale of bravery, misery, stupidity and love is nothing short of a hero's journey, a quest for meaning.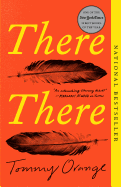 There There by Tommy Orange (Vintage, $16 paperback, 9780525436140)
This powerful novel about urban Native Americans is underlain with a drumbeat of sadness and conflict but threaded with hope.
Lincoln in the Bardo by George Saunders (Random House, $17 paperback, 9780812985405)
George Saunders's first novel spins a gloriously imaginative portrait of human grief and the afterlife as Abraham Lincoln mourns the death of his son.
A Gentleman in Moscow by Amor Towles (Penguin, $17 paperback, 9780143110439)
In lushly evocative writing, this grand, sweeping story takes place entirely inside the walls of a luxury hotel in 1920s-1950s Moscow.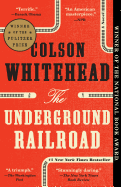 The Underground Railroad by Colson Whitehead (Anchor, $16.95 paperback, 9780345804327)
The wildest, most thrillingly implausible part of The Underground Railroad is not the many-miles-long underground tunnels, but the persistence of hope in the face of senseless, persistent horror.
A Little Life by Hanya Yanagihara (Anchor, $18 paperback, 9780804172707)
Hanya Yanagihara's potent second novel unearths secrets one man has kept meticulously since childhood as he gradually comes to trust a few special friends.
NONFICTION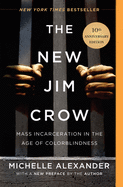 The New Jim Crow by Michelle Alexander (New Press, $18.99 paperback, 9781620971932)
This seminal book addresses the systemic racism of the U.S. justice system, drawing parallels between the Jim Crow laws of the late 19th and early 20th century and the War on Drugs that grew up after the collapse of Jim Crow in the 1960s.
The Boys in the Boat: Nine Americans and Their Epic Quest for Gold at the 1936 Berlin Olympics by Daniel James Brown (Penguin, $18 paperback, 9780143125471)
With nail-biting suspense, Brown establishes the rare, thrilling you are there quality that epitomizes the best in sportswriting, and captures the personalities, psychologies and stories of all the players.
Between the World and Me by Ta-Nehisi Coates (Spiegel & Grau, $10.99 paperback, 9780525510307)
Structured as a letter to Coates's teenage son, this is a furious, successful stab at the heart of racial injustice in America.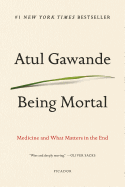 Being Mortal: Medicine and What Matters in the End by Atul Gawande (Picador, $17 paperback, 9781250076229)
A surgeon offers a passionate argument for rethinking the medical profession's approach to the treatment of the elderly and terminally ill. Only a precious few books have the power to open our eyes while they move us to tears; Atul Gawande has produced such a work.
The Book of Delights by Ross Gay (Algonquin, $23.95 hardcover, 9781616207922)
Between his 42nd and 43rd birthdays, Ross Gay--a National Book Award finalist for poetry--decided to capture as many delights as possible, and spin them out into a series of "essayettes." The result is a kaleidoscopic collection of joy.
Citizen: An American Lyric by Claudia Rankine (Graywolf, $20 paperback, 9781555976903)
Interjecting cultural criticism with poetry--or rather, injecting poetry with criticism--Rankine carefully and methodically begins to unravel the tightly wound spool of anti-black racism in the United States.
The Immortal Life of Henrietta Lacks by Rebecca Skloot (Broadway Books, $17 paperback, 9781400052189)
Combining a fascinating medical story with an intense family drama, Rebecca Skloot's account of the famous HeLa cells is as compelling as many novels.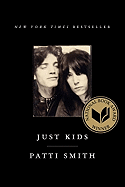 Just Kids by Patti Smith (Ecco, $16.99 paperback, 9780060936228)
Hall of Fame rocker and National Book Award winner Smith gives readers an eloquent glimmer of the gritty New York of the late 1960s and early 1970s, as well as her relationship with artist Robert Mapplethorpe.
Just Mercy by Bryan Stevenson (Spiegel & Grau, $17 paperback, 9780812984965)
Bryan Stevenson, a lawyer working with inmates on death row, writes about his experience, and about the many ways it has prompted him to be merciful in his judgment of others.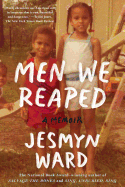 Men We Reaped by Jesmyn Ward (Bloomsbury, $17 paperback, 9781608197651)
National Book Award winner Jesmyn Ward's memoir is a searing look at racism in the U.S. today--and a loving tribute to a lost brother and four friends.
CHILDREN'S/YA
The Poet X by Elizabeth Acevedo (HarperTeen, $12.99, 9780062662811)
Fifteen-year-old Xiomara wants to identify as a poet, but doesn't know how to blend it with her other identity as a well-developed daughter of strict Dominican-American immigrants.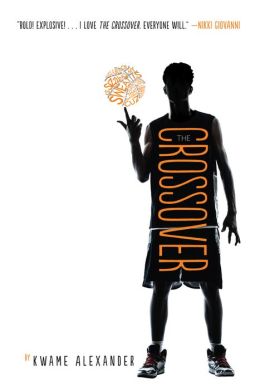 The Crossover by Kwame Alexander (HMH Books for Young Readers, $8.99, 9780544935204)
Josh Bell, star scholar-athlete, tells his Newbery Medal-winning tale in poems, as a rift develops with his twin brother and he could well succumb to a downward spiral.
Flora & Ulysses: The Illuminated Adventures by Kate DiCamillo, illus. by K.G. Campbell (Candlewick, $7.99, 9780763687649)
Newbery Medal author Kate DiCamillo tips her hat to the comic-book world in this winningly illustrated, slapstick-yet-soulful novel about a thoughtful squirrel superhero and the lonely girl who loves him.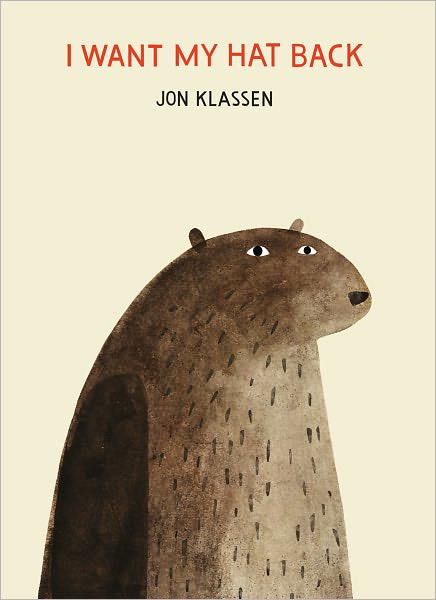 I Want My Hat Back by Jon Klassen (Candlewick, $17.99, 9780763655983)
A droll morality tale for all ages starring a bear that tracks down his hat and takes his revenge.
Julián Is a Mermaid by Jessica Love (Candlewick, $16.99, 9780763690458)
With his grandmother's unconditional affirmation, Julián's daydreams become spectacular reality in Broadway actor Jessica Love's triumphant author/illustrator debut.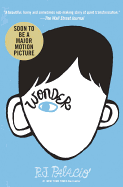 Wonder by R.J. Palacio (Knopf, $16.99, 9780375869020)
A courageous, intelligent and funny hero with a face that makes a lasting impact on everyone he meets. This extraordinary book will make you see the world differently.
The Hate U Give by Angie Thomas (Balzer + Bray, $18.99, 9780062498533)
This standout YA debut novel shares a heartbreaking teen perspective on Black Lives Matter and racial divides in contemporary American society.
Press Here by Hervé Tullet (Chronicle Books, $15.99, 9780811879545)
Even though you--and most children--know intellectually that it won't make a bit of difference, you can't help but "press here" when Hervé Tullet tells you to place your finger on the yellow dot that appears on the cover; and it doesn't stop there.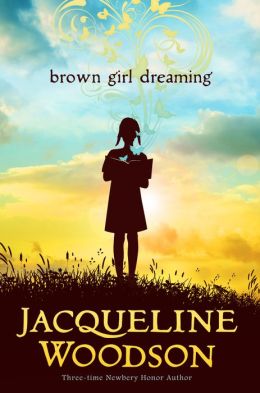 brown girl dreaming by Jacqueline Woodson (Nancy Paulsen/Penguin Random House, $10.99, 9780147515827)
This poetic memoir describes growing up in the 1960s and 1970s in the North and the South, and how these turbulent times shaped a young woman and a budding writer.
Boxers & Saints by Gene Luen Yang, colored by Lark Pien (First Second/Macmillan, $39.99, 9781596439245)
National Book Award finalist Gene Luen Yang takes an ingenious approach to the 19th-century Boxer Rebellion in China, through two protagonists, one a leader of the peasantry in Boxers, the other a newly converted Catholic in Saints.