Google eBooks Dropping ABA, Powell's, Others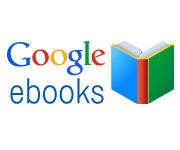 Effective next January, Google is ending its Google eBooks reseller program with the American Booksellers Association, Powell's Books, Alibris and 13 other parties internationally and aims to focus on selling e-books directly through its Google Play service.

Google, which launched Google eBooks in late 2010, said that the resellers program "has not gained the traction that we hoped it would." The future of Google's affiliate program is unclear.

In a letter to members, ABA CEO Oren Teicher said that although the association is disappointed, "we have every confidence that, long before Google's reseller program is discontinued, ABA will be able to offer IndieCommerce users a new alternative e-book product, or choice of products, that will not only replace Google eBooks as it currently works on IndieCommerce sites but that will be in many ways a better product."

He acknowledged that the nearly 400 indies selling e-books via Google have had "modest" sales. (Some estimate Google's share of the U.S. e-book market way below 1%.) But, he continued, "being able to offer e-books to your customers is an indispensable feature of any bookstore's web offerings, and this capacity has helped drive online traffic that has contributed to increased overall sales. Moreover, we've all learned a lot about selling e-books in the last year and a half, and we're looking forward to the opportunity to offer an improved product."

The ABA is offering a FAQ about the situation with Google.

Powell's has sold e-books for a decade but signed up for Google eBooks in 2010 "to solidify our place in the highly competitive e-book industry," president Emily Powell said. "We believed in good faith that we would be partners with Google far into the future, and we invested in that portion of our business accordingly."

Although Powell's offers e-books from other sources, including Ingram, the change "will leave a gap in the company's digital book offering at a critical time," Powell continued, but Powell's is exploring "opportunities to expand that business in response to the loss."


---

---